Billionaire Mikhail Fridman acquired a student accommodation that is home to London's Central School of Ballet. In student elite real estate in the UK capital are also interested Fridman's partners – German Khan and Alexei Kuzmichev, who are not the last people in the Forbes list.
Fridman and complicated relations with the British authorities
The second person from the list of Russia's richest businessmen, Mikhail Fridman acquired Paris Gardens block attached to Central School of Ballet in London's Southwark Borough. Dormitory and school are located in 8- and 12-storey new buildings, near the Waterloo station. Russian billionaire paid £61 million to the former building owner – the McLaren Property company, reports independent.co.uk.
This transaction is Fridman's debut (or rather of his associated LetterOne Treasury Services Company) on UK student property market. And this is not the last step. It is also planned to invest £83 million in the four regional projects (in the cities of Bath and Brighton). Agent Tudor Toone acts as a consultant, report the British media. LetterOne also is engaged in the £535 million purchase transaction of luxury student apartments from the Carlyle Group.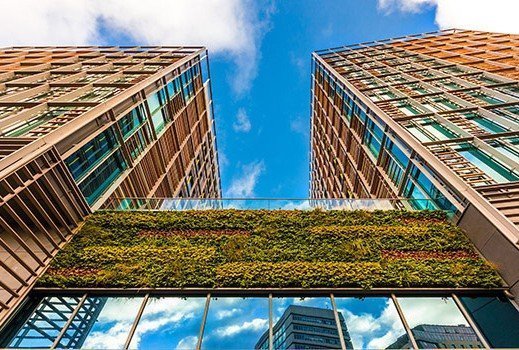 Paris Gardens complex
Recently, Mikhail Fridman, having Ukrainian citizenship, but working in Russia, is actively acquiring assets in the UK. Particularly, the British authorities have reported they intend to block the deal of LetterOne with the German RWE – Dea AG company for the purchase of 12 oil and gas fields in the North Sea, as it threatens national security.
"Alpha-oligarch" is ready to accept the challenge and litigate in case of such situation, writes The Financial Times. Fridman was not included in the US and the EU "sanctions list", but the UK authorities do not exclude such possibility, and therefore oppose the deal. Fridman may be forced to sale these assets to a third party.
Elite dormitories in the spotlight
Student housing in London has become a new trend for investment. Recently globalpropertyguide.com informed that the Russian oligarchs wanted to buy 5 elite hostels in the heart of the British capital. Apartment block of Pure Student Living is estimated at £535 million by the American company of Carlyle Group.
In the object are interested Mikhail Fridman, German Khan and Alexei Kuzmichev. Fridman is the second richest man in Russia (his capital is about $14.7 billion), Mr Khan's and Mr Kuzmichev's fortunes are $9.5 billion and $7.3 billion respectively.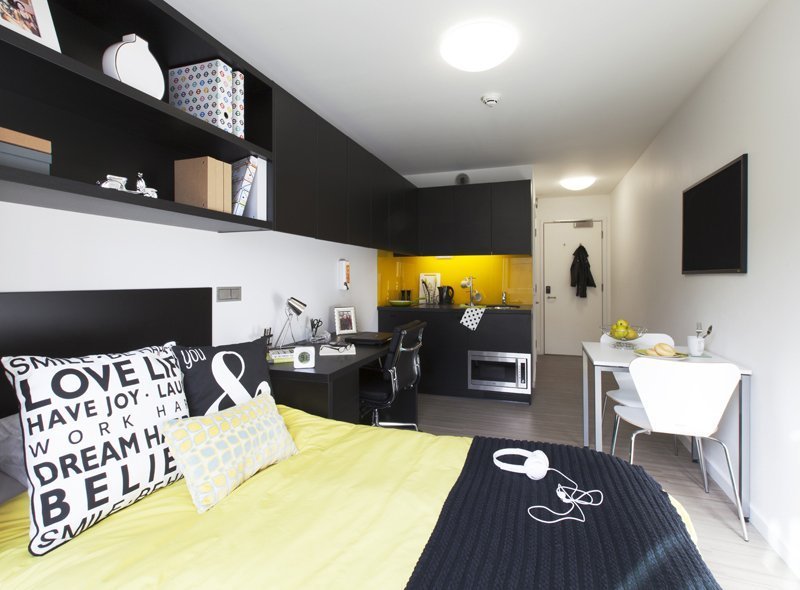 Pure Student Living. Source: purestudentliving.com
Pure Student Living is a complex of five luxurious buildings in London, which is hard to be called "dormitory". For example, there are 417 rooms in one of these buildings, furnished with the latest technology, beautiful design and an exceptional location (West End is an elite part of London), are also equipped with built-in kitchenette and private bathroom. These apartments are rented by wealthy parents from around the world for their children studying in England. The rent rate is impressive – from £11,000 to £22,360 per academic year. This price includes 24-hour security, cleaning, free Wi-Fi, insurance, private courtyard and so on.
The American Carlyle Group company has decided to withdraw the real estate market of London five years after it successfully implemented its first projects. According to themovechannel.com, Americans realized that London housing market is waiting for "rapid cooling" in the nearest future. According to forecasts made be appraisers from RICS, demand and sales will decline rather than increase, currently prices for London "squares" are overpriced.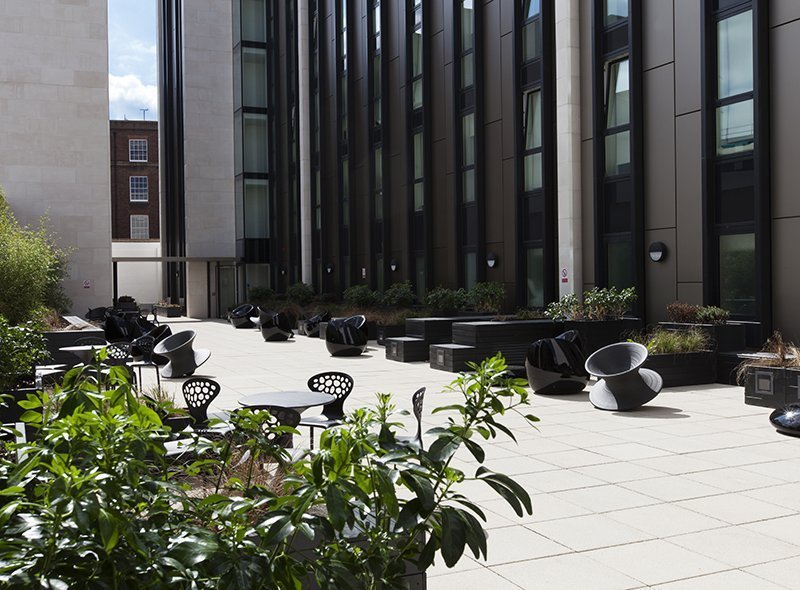 Pure Student Living
But it's not so pessimistic, according to the evaluators. In recent years, the British student housing was a hit thanks to its rapid return, fixed and long leasing period and occupancy rate. This market segment has been a landmark for local and foreign investors who have invested in the market £2 billion per year in 2012-2013 (data by CBRE), while in subsequent years the number of students grew.
According to experts, the demand for student accommodation will grow – they will still form the lion's share of commercial market, along with hotels, healthcare facilities and automotive property (garage, parking and so on). Transaction costs will rise and should reach at least £3 billion, predicts the Knight Frank.
Text: Kirill Ozerov, ee24.com
Read also:
New luxury ranking. The top 10 most expensive houses in the world
10 London streets with the most elite real estate