Central street location makes the store more prestigious and promises buyer's attention. But not all the companies may afford anchoring in the best locations, especially when it comes to the top 10 European streets with the most expensive rental rates.
Europe still successfully competes with North America and Asia, demonstrating that cities of the old continent have enough prestigious neighborhoods which are still unavailable for ordinary retailers. In 2014, Cushman & Wakefield Research said that the main world's street was the Fifth Avenue in New York, where occupiers pay €29,822 per sq. m. per year. In the top ten are included two European streets – Champs Elysees in Paris and Bond Street in London.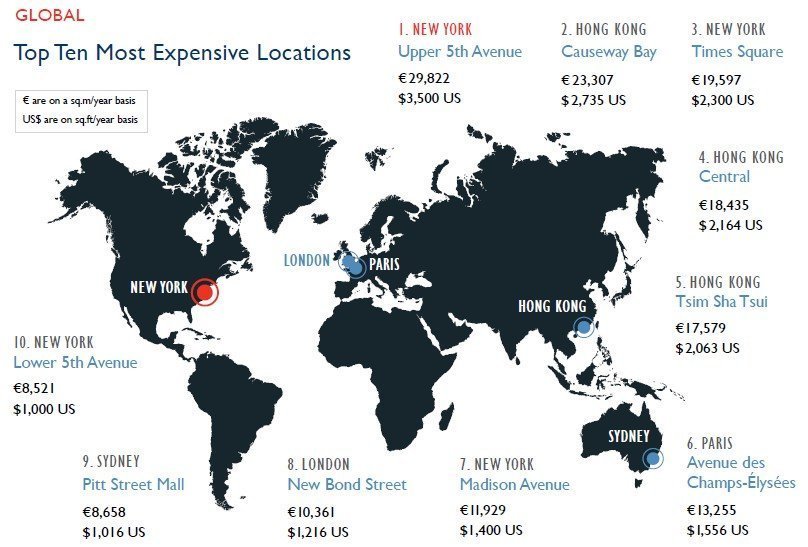 Now let's leave the rest of the world outside and take a look at retailing in European cities. The most attractive areas and the main markets for elite retail still are three most populated EU countries – Germany, France and Britain. Upper segment rents grew there by 3.9%, 6.2% and 3% respectively, in a year. In cities such as London or Paris, demand for luxury goods remains traditionally strong and that is where all global brands wish to anchor.
The sharpest rates increase was fixed in cities-newcomers, where premium retail was not widely represented for a long time, but emerging middle class already has high demands. These include Istanbul with its Istiklal Street which is European frontrunner in increase of rental rates, its last year's figures were exceeded by 27.3%. Good results are in Portugal, Spain and Greece, which started from a low base after the crisis. On the other hand, familiar markets in Belgium, the Netherlands, Slovakia and Slovenia have become more available for boutique owners.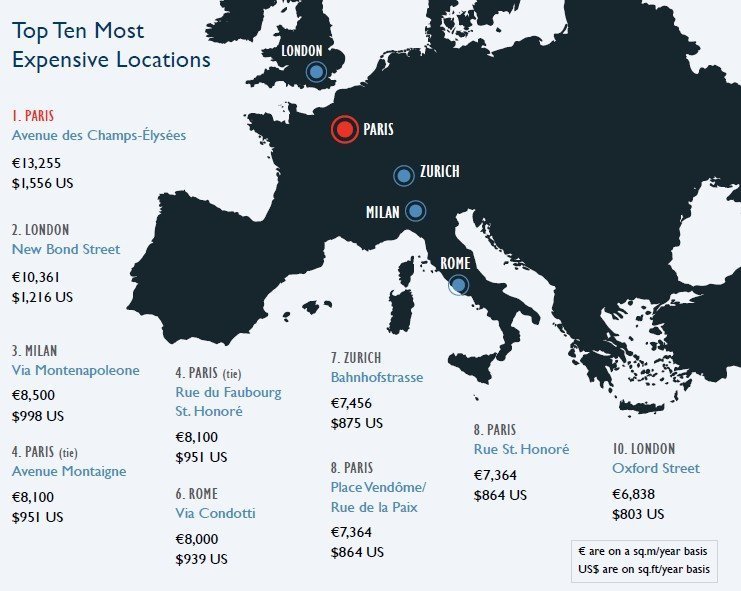 Among the top ten expensive shopping streets in Europe are: five streets from Paris, two streets from London and one street from Milan, Zurich and Rome.
1. Champs Elysees, Paris | €13,255 per sq.m. per year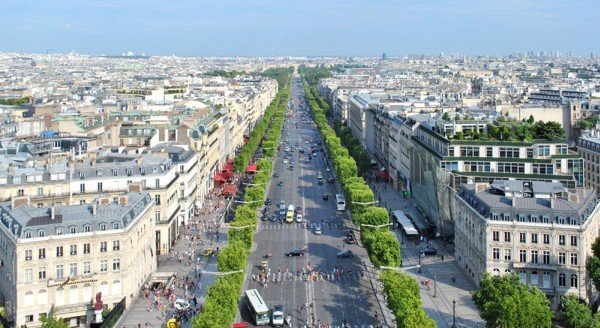 Avenue des Champs Elysees is the most expensive and probably the most famous street in Europe. Some ones also say that it's the most beautiful. Wide two-kilometer line connects the Place de la Concorde and Etoile square with its famous Arc de Triomphe. There are not so many residential properties on the Champs-Elysees, because all the buildings are occupied by the world-famous shops, restaurants, banks, travel agencies, car dealers and offices of leading companies.
2. Bond Street, London | €10,361 per sq.m. per year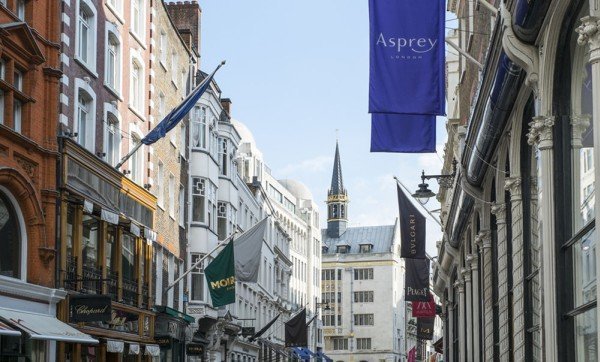 The northern part of Bond Street, which is called the New Bond Street, has no chance for success in the fight against the Champs Elysees, as the distance is too big. But the chances to cut it are and they are considerable. Rents will continue to grow there as the number of available and suitable spaces is not comparable with the huge demand of the British. Successful companies tend to increase their networks, as well as expansion of flagship stores by "occupying" the second and third floors.
3. Via Montenapoleone, Milan | €8,500 per sq.m. per year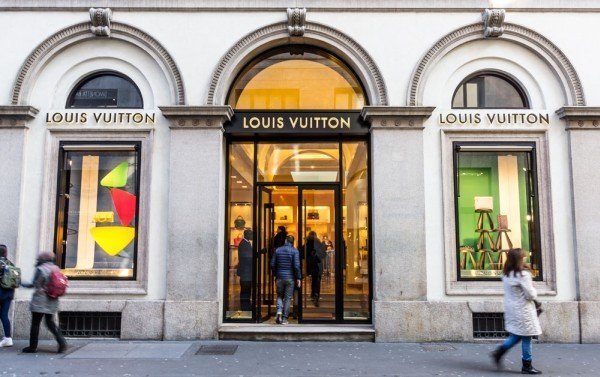 Italian business started 2014 year with optimism, but economic realities adjusted its expansion plans, forcing many companies to postpone them until better times. This negative trend didn't affect Via Montenapoleone in Milan, where rents have only increased. This is the central street of European shopping where wealthy buyers looking for stylish dress and shoes come from all over the world. Via Montenapoleone passes through the "Fashion District", and there you'll find any boutiques which name you could only remember. Among them are Dior, Yves Saint Laurent, Versace, Armani, Dolce & Gabbana and Prada.
4. Avenue Montaigne, Paris | €8,100 per sq.m. per year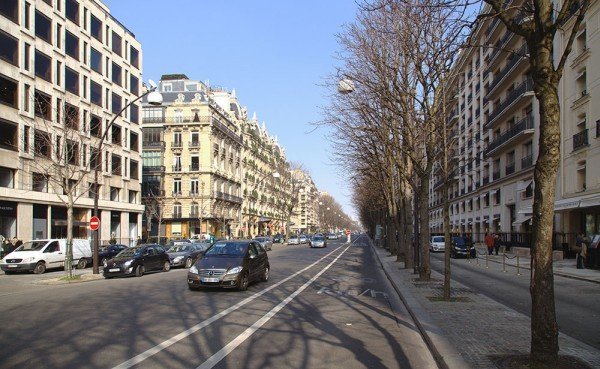 Commercial real estate in Paris – doesn't mean the Champs Elysees only, moreover all the main shopping streets of the French capital have different niches. On Avenue Montaigne are located trendy clothing stores of the same well-known brands that were listed above. Boutiques, jewelers and designer houses have put this small street which length is only 615 meters on the highest step of the French fashion podium.
5. Faubourg Saint-Honore, Paris | €8,100 per sq.m. per year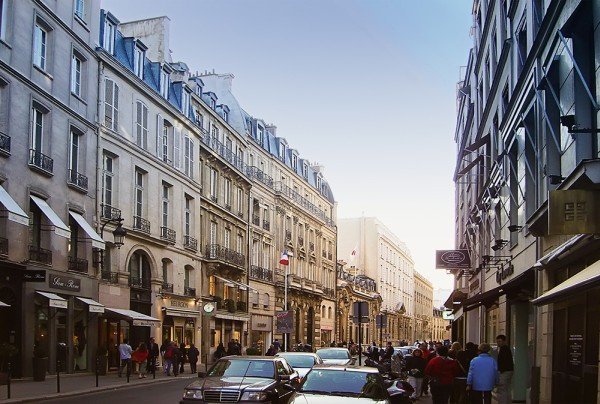 French President lives on the Faubourg Saint-Honore. Not surprisingly that the best shops want to be closer to the Elysee Palace. In the neighboring houses are headquartered cosmetics Lancôme company, Hermès flagshipstore, the French edition of the Vogue magazine, Pierre Cardin boutique, the auction house of Sotheby's, as well as a large number of embassies and hotels. Rental rates are the same as on the Avenue Montaigne, with which Faubourg Saint-Honore shares the fourth place. In 2014, both had big transactions and leading brands have expanded their flagship stores – not to increase customer's capacity but to strengthen international prestige.
6. Via Condotti, Rome | €8,000 per sq.m. per year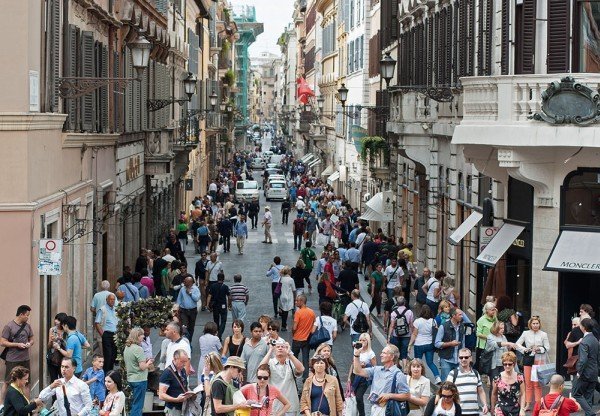 One of the oldest streets in Rome, located in the historic part of the city, is a mandatory part of tourist routes, especially for rich ones. "Capital branch" of Milan's fashion district is formed by prestigious boutiques and jewelry salons. And on this street is also located... building-state. Palazzo Malta – is the capital and one of the largest possessions of the Sovereign Order of Malta, which, along with countries is considered as a full subject of international law, emits currency and issues passports. Rome is not against it.
7. Bahnhofstrasse, Zurich | €7,456 per sq.m. per year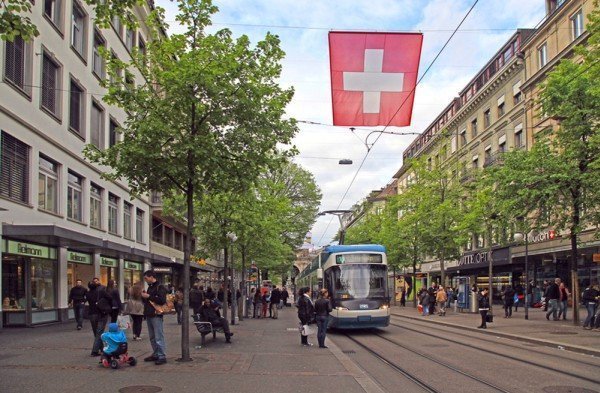 Bahnhofstrasse may soon lose its status of the most prestigious streets in Switzerland. Why? Rental rates are high but space is not enough, so corporations start looking for new opportunities – the neighboring Shtorhengasse, where available offers still may be found. Especially as soon Myunstehof Square area, connecting the two streets will be pedestrianized, so buyers can gladly walk from store to store. But for now, the Bahnhofstrasse is leading, thanks to the anchor companies such as Burberry, Chanel, Hermès, UBS and Credit Suisse banks.
8. Place Vendome and Rue de la Paix, Paris | €7,364 per sq.m. per year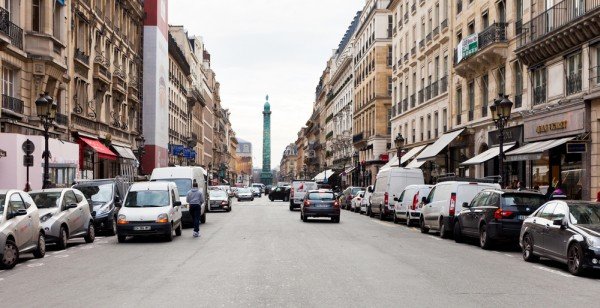 Rue de la Paix starts from the Place Vendome in Paris – another popular shopping artery of the city. Louis-Francois Cartier opened his shop in the Rue de la Paix in 1894 and since then the jewelry glory of this street never died out. Vendome square warmly welcomes its famous and ordinary guests in luxury Park Hyatt Paris Vendôme hotel , Ritz Paris (closed for renovation until the fall of 2015) and the Hôtel De Vendôme. From there guests rush for a walk along the Rue de la Paix – temple of jewelry.
9. Saint-Honore, Paris | €7,364 per sq.m. per year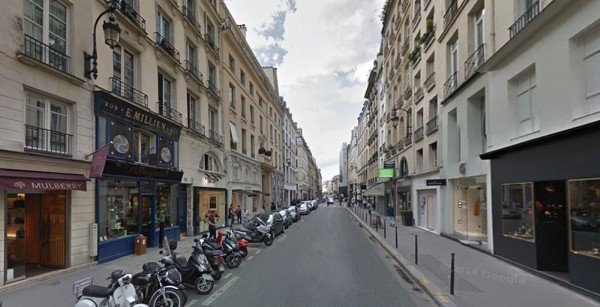 And if from Place Vendome you don't go to the north but to the south, you can immediately get to Saint-Honore. This street is not very well known outside of Paris, but shop space rental is very expensive there. And yet there are some advantages, as if compared with Manhattan rates are 4 times lower there and almost 2 times lower than on the Champs Elysees.
10. Oxford Street, London | €6,838 per sq.m. per year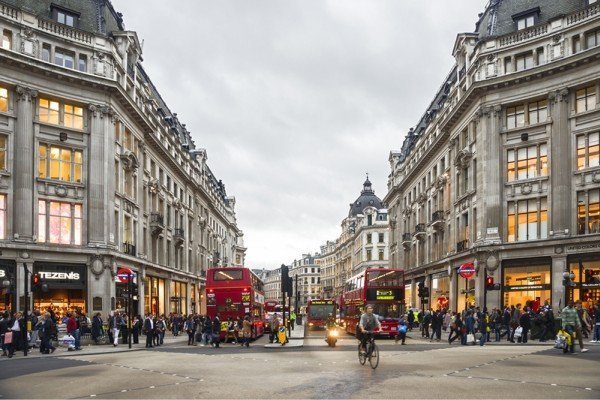 The second most popular shopping street in London closes the European top ten. Go to the Oxford Street when you want bypass the maximum number of shops in the minimum time. Among the most famous are the British department chain Debenhams, Topshop, John Lewis and Marks & Spencer. In addition to these and other flagships, there are hundreds of small shops.
Text: Kirill Ozerov, ee24.com
Source: shutterstock.com, wikipedia.org, maps.google.com, cwrussia.ru
Read also:
The Germans, buying real estate, are occupying the world
The Open Europe: where to buy commercial property and run a business
Bigger investments in the European commercial real estate