Real estate in Turkey is cheap – it is a fact. It rises in prices – it is the second fact. It will not drop in prices – it is the third fact. Where do foreigners spend their money and what resorts do they prefer?
Someone thinks that Turkey is not Europe. And people often ask my colleagues why they sell Turkey. It is true that 3% of Turkey is in Europe and 97% is in Asia, and yet it is a European country, although with a touch of Asian charm. Albania and Spain, by the way, are not far from it. Turkey is in the Council of Europe and in the UEFA and the Eurovision and everywhere, when it concerns Europe. Even in the NATO it is likely to be one the leading countries of the western world.
Real estate prices in Turkey resemble Eastern Europe, because they are quite low. But you can't compare Turkey to Hungary or Bulgaria, as housing prices in Turkey are growing like a weed, and every day of delaying the transaction will not benefit the buyer, especially in Istanbul, which battles with Moscow for the title of the largest metropolis in Europe.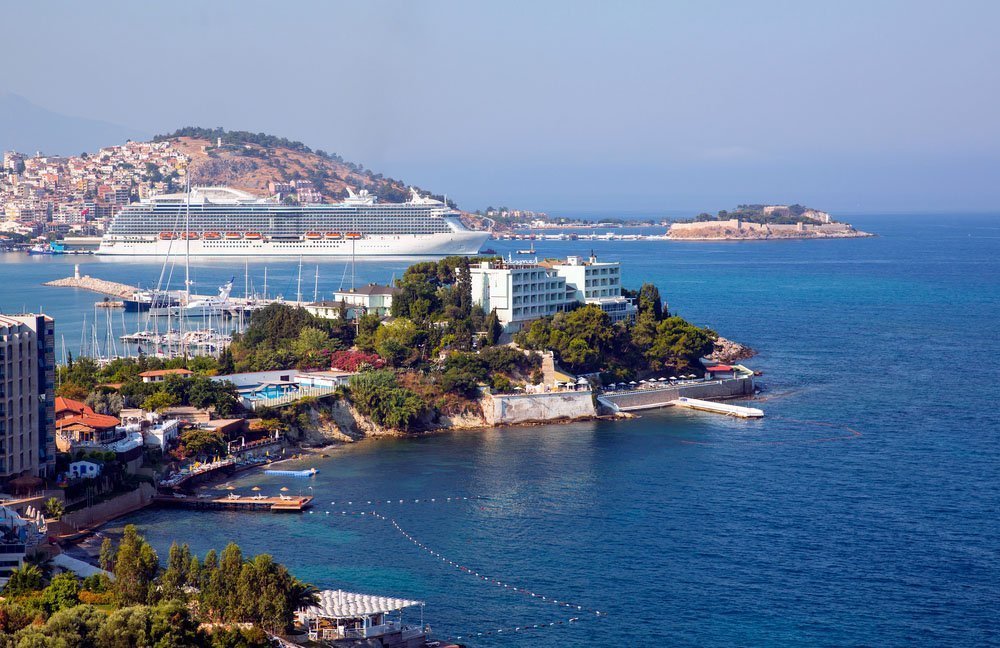 Kusadasi (Aydin)
Prices are going in the country by leaps and bounds
Let's look at Turkey as a whole, and then we will go through the regions, which are popular among buyers. The climate in Turkey is warm. Turkey is not far from Russia and other Eastern European destinations. Buying property in Turkey is simple and fast. Property prices in Turkey are low, thus the country is the leading one in Europe in terms of growth of housing prices. The above listed five factors make buying houses and apartments in Turkey profitable both for your own use and for saving the fortune in four cheap, but rising in price walls.
You can trust experts' opinion, and you must trust facts and figures. In the first quarter the annual increase in property prices in Turkey was the fourth in the world (after Dubai, China and Estonia) and respectively the second in Europe. Over the twelve months real estate increased in prices by 14%, as mentioned in Knight Frank's report.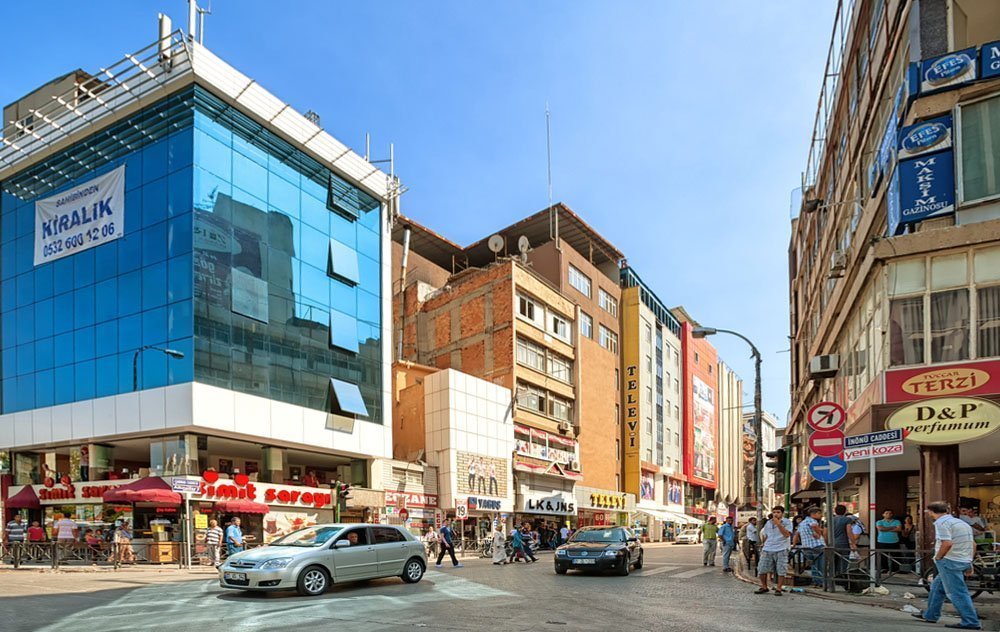 Adana (Adana)
Moreover, affordability of houses and apartments in the Republic is reduced not only for foreigners but also for the Turks: The Central Bank confirms that real estate rises in prices faster than inflation, which accounts for only 8%. If we compare the data for the last 4 years, we can see that those who bought an apartment then, have already made a fortune: inflation was 33%, while the growth in housing prices exceeded 80%.
Index of housing cost in Turkey, that is compiled monthly by site reidin.com, shows that the highest values ​​were at the turn of 2007-2008. Then a square meter cost more than €900 in Istanbul, and more than €600 in Antalya. Then there was a sharp drop: in March 2009 prices reached the bottom when a square meter in Istanbul decreased to €520, and in Antalya – to €370.
Now a square meter in popular places of Turkey costs as follows: in Istanbul it is €710, in Izmir – €540, Ankara – €420, Antalya and Bursa – €380, in Adana – €300. According to data from Gordon Rock, which are different from Reidin, you can't buy for so cheap: a square meter in Istanbul costs €960, Izmir – €724, Ankara – €560 and Antalya – €508.
Real estate rises in prices and sells hard
Having finished with prices, let's pay attention to sales and acknowledge failure in this area. The number of transactions in January was the same as last year, but February, March, April and May showed a decline each time compared to the same months of 2013, according to the Turkish Statistical Institute. From January to May there were 8.6% less transactions, and in June the fall slowed down a bit – up to 3.6%, which is associated with the decision of the Central Bank to lower the indication loan rate from 10% to 8.2%. In total, 525,000 houses and apartments were purchased from January to June, which is 7.8% less than in the first half of 2013.
18% of Turkish population lives in Istanbul, and it is quite logical that this metropolis is leading by the number of transactions. In June, 20.7% of sales were made in Istanbul, 11.2% Ankara, the capital and 5.8% sales were in the resort town of Izmir.
Foreigners prefer Antalya to the capital. Turkish Building Information Centre (YEM) has information about 21,700 properties which were purchased by foreigners in 2013. It is 61% more than in 2012. According to TurkStat, 12,200 of these properties are residential, most of them were bought by the Russians, the British and the Germans. Turkey with its 80 million remains a domestic market, as 12,200 are about 1% of the total number of transactions. For example in Spain the rate is about 20%.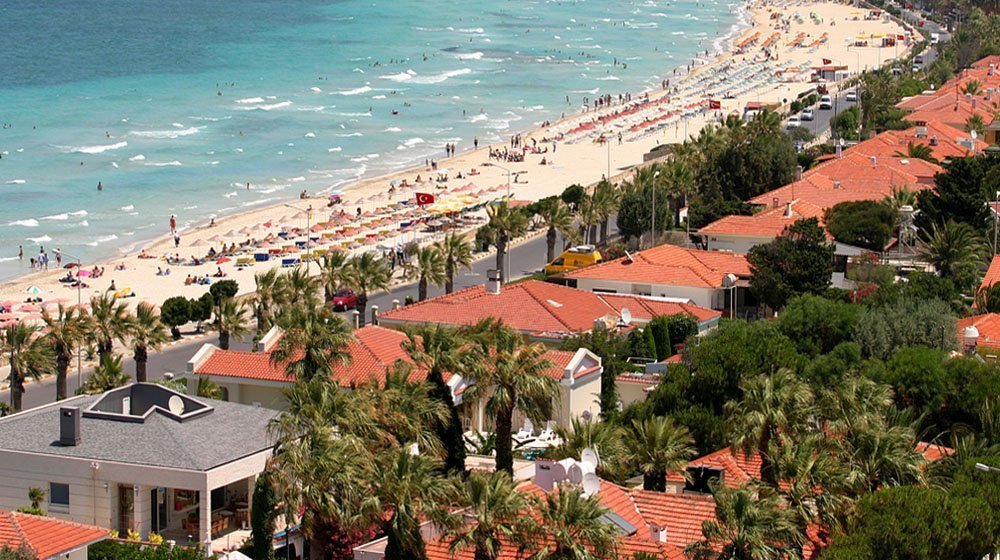 Cesme (Izmir)
Antalya and Istanbul are the leaders of foreign demand. Neither Ankara nor Izmir attracts foreign guests. Indeed, foreigners like Antalya and the Russians respect it no less than the Crimea. Property in Antalya is inexpensive. Now the cost per square meter of housing in Antalya is €400-500.
Forgetting about Antalya, you can see that Istanbul is a world-class metropolis, the third most popular tourist city in Europe after London and Paris, investors' hope. Candy GPS Report predicts that the Turkish heavyweight will overtake the British capital by attractiveness of investments in real estate: prices are low, they grow, political situation is stable in general, what else do you want?
In contrast to the last year, this June Istanbul and Antalya swapped positions concerning sales to foreigners. 600 contracts were signed in the metropolis and in only 586 in Antalya. Aydin takes a certain part of the market, where holders of non-Turkish passports bought 108 houses and apartments. In total, 1,703 properties were bought, which is 1.8% of the market. It is more than last year, but still it is tiny for such a promising direction in terms of recreation, tourism, health care, and simply a careless free life.
Text: Alexander Fetyukov, ee24.com