In September the construction of two residential towers of the complex "Belgrade waterfront" will start. After that the construction of other planned parts of the project will start as well.
"Belgrade waterfront" is an ambitious and large-scale joint project of the Serbian government and Arab investors. The project envisages construction of 177 hectares of land in the center of Belgrade, on the banks of the Sava River. It plans to build more than one million square meters of housing, about 750 thousand square meters of commercial estate and more than 60 thousand square meters of public facilities. The residential complex will include health care and culture objects, schools and kindergartens, parks and squares.
In early July, it was inaugurated the first object of the project - a building that combines restaurant "Savanova" and the exhibition area, where it's possible to see the presentation of the future complex


About the complex:
During the pre-construction period it was demolished 218 illegal buildings.
The Serbian side has in the project share of 32%, Arab partners - 68%.
The project with the status of national importance, should be completed within five to seven years.
The cost of the complex is estimated to amount of more than € 8 billion.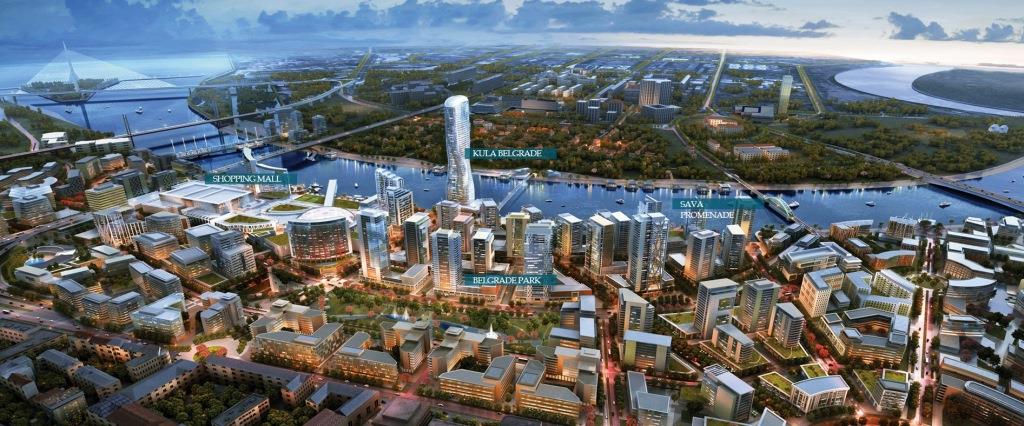 According to the materials of balkanpro.ru, senica.ru, srbija.ru
Photocredit balkanpro.ru and belgradewaterfront.com