The portal ee24.com reported that the total value of two elite real estate objects in Cannes, which, according to some, is owned by the mayor of Nizhny Novgorod, Oleg Sorokin, is approximately €4.4 million. Both villas are located near the boulevards Des Pins and Bel Horizon in elite areas of Cannes - La Bocca and La Croix des Gardes, respectively.
According to ee24.com portal, villa of 262 sq.m. on the Boulevard Des Pins costs from €1.5 million to €1.7 million. Average cost per square meter of the property, thus, is about €6,100. The second villa in Cannes, which is owned by the mayor of Nizhny Novgorod, can be estimated at €2.7 million to €2.9 million. A square meter of such housing costs about €6,360, which is comparable to the average property prices in the elite areas of French Côte d'Azur.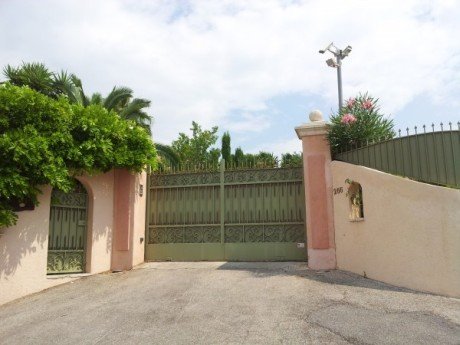 If you want to become a Cote d'Azur neighbor of the Nizhny Novgorod mayor and his wife you will need to fork out around €3 million - that's the price of their luxury estate in the center of La Croix des Gardes; the main house (450 sq.m.) has 8 rooms, there is a private swimming pool on the territory. Houses of smaller area are cheaper. Villas of 250 sq.m. in the area of La Boca cost from €800 000 to €2.6 million. It's worth noting that this is not the most expensive and not the most elite real estate of French Riviera. For example, a similar villa at Cape Saint-Jean-Cap-Ferrat will cost several times more, that is from €7.5 million.
We recall that the two villas in Cannes, the ownership of which is attributed to Oleg Sorokin, have caused a lot of hype and controversy lately. Both luxury estate objects, which appear in the Nizhny Novgorod mayor's declaration for 2012, are not legally owned but only possessed by him, however, according to the Russian State Duma MP from the "Fair Russia" party, Dmitry Gudkov, both villas, as well as three private firms, belong to Sorokin's family, in particular, his wife, Ellada Nagornaya.
There is a sign with both Sorokins's names hanging on the entrance to one of the villas, which also confirms their rights for property. MP Gudkov accused them of concealing foreign real estate in his new "Live Journal" post about "golden pretzels" of "United Russia". He noted that the declaration has no information about the spouse of Oleg Sorokin.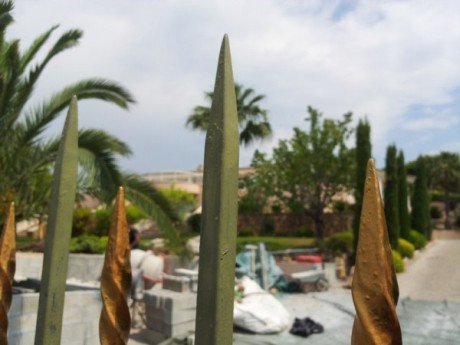 Gudkov wrote in his LJ that "the family" of the tight manager possess not "only land" but two wonderful plots near the French Cote d'Azur. There are two luxury villas (262 and 440 sq.m.), which have a magnificent panoramic view of the sea there. Around the villas there are lovely gardens with lawns and palm trees, and, of course, heated swimming pools. Also the plots have terraces complete with sun loungers and dining tables for al fresco dining.
Also the post included the addresses of two villas and a few pictures. Addresses of the villas are: 1. NAGORNAYA Elada, VILLA LA CROIX DES GARDES, 1 BOULEVARD DES PINS, 06150 CANNES LA BOCCA, 522 761 063 00018, RCS CANNES, Siège social Kbis; 2. NAGORNAYA Elada, HEUREUX EPIDAURE, 266 BOULEVARD BEL HORIZON, 06400 CANNES, 539 357 871 00018, RCS CANNES, Siège social Kbis.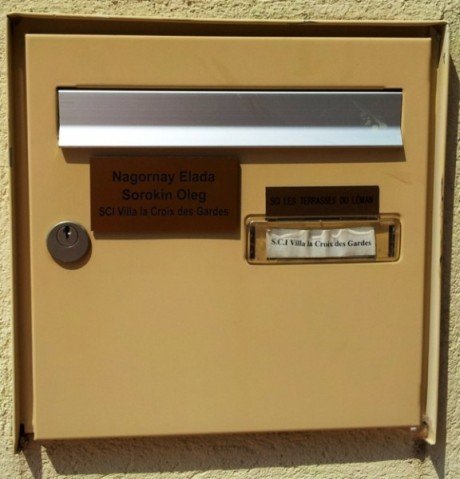 According to Gudkov, the villas turned out to be registered on the wife of the Nizhny Novgorod mayor, Ellada Nagornaya, who received about 100 companies of her husband when he became the head of the city in 2010.
According to the declaration, the mayor of Nizhny Novgorod, Oleg Sorokin earned 153.7 million rubles in 2012; he owns five land plots, three apartments, two dachas and 20 other real estate objects, as well as six expensive cars and a yacht. In addition, in 2012 he possessed a land plot of 1500 sq.m. and 688 sq.m. apartment on the territory of Russia, as well as two houses with a total area of ​​702 sq.m. in France.
Wife of the city head, Oleg Sorokin, Ellada Nagornaya did not publish information about her income in April saying that by law she is not obliged to do so. In July 2013 the city prosecutor of Nizhny Novgorod announced his intention to address the City Duma with the initiative, which would oblige spouses of city heads, as well as their deputies to report their income on the official website of the local authorities. Currently, such information can be published only with their consent. In addition, members of City Duma intend to dismiss Nizhny Novgorod mayor, Oleg Sorokin. The city began collecting signatures for premature resignation of the mayor. There are reports that he could leave himself in the fall of 2013.
By the way the Sorokins villa in Cannes is just next to the house of another Russian official, namely, the vice-governor of the Nizhny Novgorod region for construction, Anton Averin. He also "didn't remember" about his property until he was reminded of it.
Text: Petr Kovacevic, ee24.com
Pictures: dgudkov.livejournal.com