Almost every foreigner who buys property in France does it in Paris or at the French Riviera. Great demand generates an expensive offer: property in these two regions is country's most expensive. If we remember that the real France begins just outside the capital and seaside, we'll have a chance to find best property for small money. Introducing the Top 10 of impressive places outside Paris and Riviera to buy a home in.
1. Brittany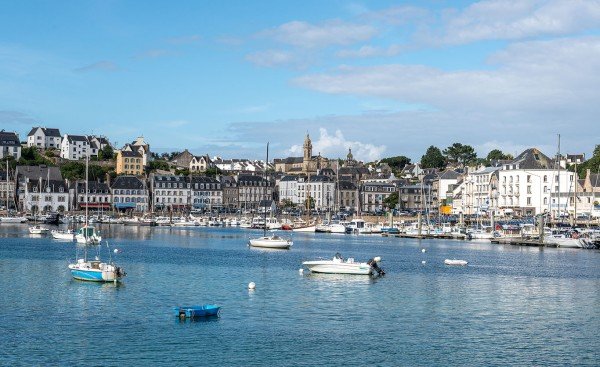 The north-west of France is not as warm as the Cote d'Azur, but this disadvantage is compensated by its favorable location: you may reach Paris or London easily. The capital city of Brittany, Rennes is also very large – more than 200,000 citizens. Numerous fishing villages enabled the region to find its gastronomic popularity, so when coming to Brittany visiting a restaurant and trying seafood is a necessary option.
Audierne is one of the western country cities, previously it was a fishing center and now is yachtsmen refuge – a great place to buy low-cost housing in France. It's not a village: near the harbor, you will find shops and boutiques, cafes, bars and restaurants, a tourist information center and, of course, the real estate agency. One of them will offer you a house in the city center for €4,072, or one-bedroom apartment near the beach for €156,900. This is not just a housing option but an investment as well.
2. Massif Central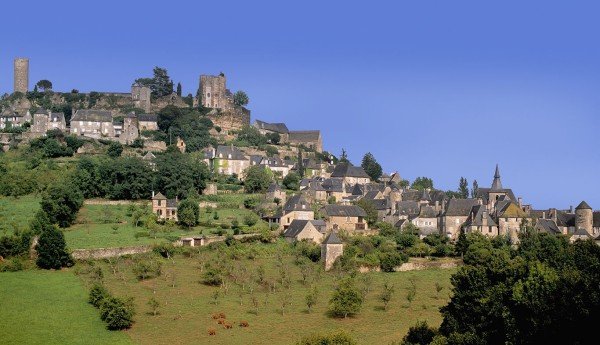 Mountains and hills, plains and river valleys occupy the lion's share of the Central and Southern France. There are no large cities there and tourists rarely come in these places, so property prices are much lower than in the promoted areas. In the regions of Limousin and Auvergne, for example, there are sale offers of houses and flats up to €35,000, which are impossible to imagine anywhere on the Riviera.
The small village of Touraine looks as majestic as a century ago. On top of the hill there are two towers remaining from the medieval fortress and the main building massive is formed by small houses of 15-17 centuries. Picturesque streets inscribed in unique topography allowed Turenne enter the official list of beautiful villages in France. Three-bedroom house with a total area of 80 square meters are sold in Turenne for €87,000.
3. Drôme provençale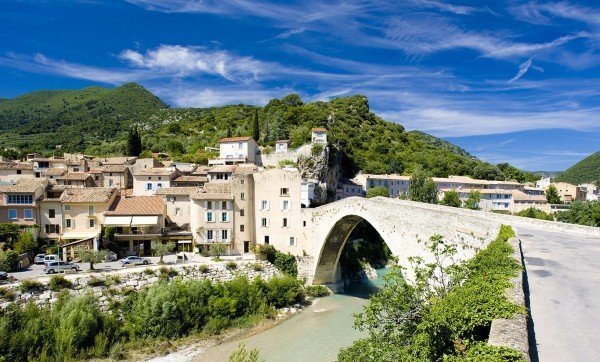 In the south-east of France, 50 km away from Marseille, is located a tourist region Drôme provençale. Visiting it in the summer months, you can find yourself in a fairytale where the earth changes its color being covered with a carpet of all shades of purple. Famous lavender fields – are a real international brand, but they are not the only region's must see. In the architecture of cities modern era coexist with the Middle Ages and antiquity – from the XXI century to the reign of the Roman Empire. This historical atmosphere is real and not just a decoration tailored by tourist business, as often happens in the popular cities.
Nyon is one of the oldest settlements in Provence, founded at least several centuries before the Christian era. Not surprisingly, there are many sightseeing points: the medieval quarter, the church rising above buildings of and the bridge over the river Aigues, which serves as safe crossing for citizens since 1407. Two-bedroom apartment with total area of 48 sq. m. is offered for sale in Nyon for €70,000 and renovated house with two bedrooms – for €99,000.
4. Poitou-Charentes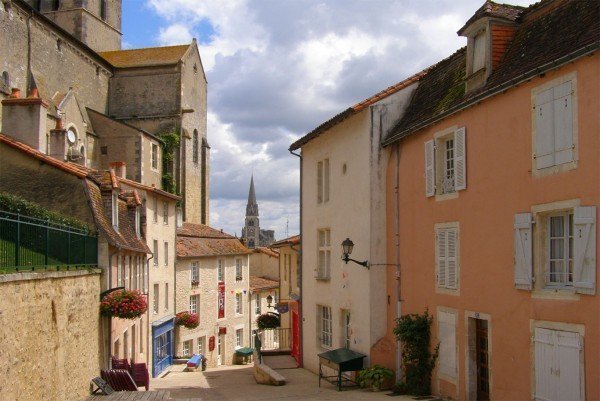 Great region, located on the Atlantic coast and successfully "sandwiched" between the tourist areas: the Loire castles on the north and Bordeaux vineyards on the south. Poitou-Charentes is famous with its cultivation of oysters, which will be certainly offered to try in local restaurants. Although this delicacy is better when accompanied with Chablis (dry white wine), adult tourists should definitely try one more drink that is a pride of Pautov-Charentes – brandy from the same city.
Picturesque and compact town of Montmorillon is one of those areas that are called the genuine France. Unhurried life, tidy house at the intricacies of streets and huge main square, which may be empty even in rush-hour. Joining the several thousand inhabitants of this sun-drenched paradise worth a certain amount. Two-storey house in the city center costs €43,600. It is ready to move in, but maybe new owner wants a redecorating: after all, the building is more than 160 years old.
5. Le Loir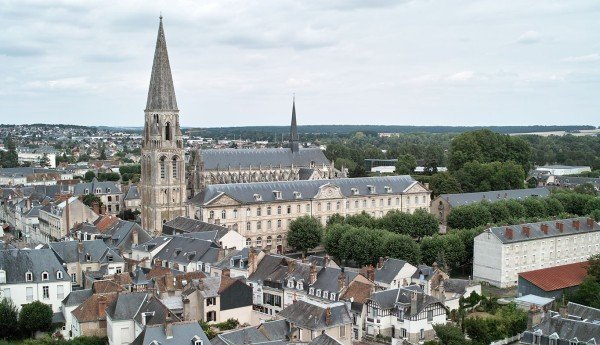 That's right: the La Loire and Le Loir are different neighboring rivers, the last one is not so well known. Property in villages near the Loire castles is very expensive, due to constant love of tourists to these places. But the house in the Loir Valley, located a bit further north, is one third cheaper. And a bonus: most of your friends will hear that you have bought a property in the famous Loire. You can become a rich man with a 30%"discount".
City Vendome, which is divided into two parts by Loire river, looks majestic. Among the main sightseeings that give him this historical gloss are bell tower of the Trinity Abbey dominating over the buildings, as well as the ruins of the Vendome counts castle. Studio apartment may be purchased there for €37,000, a normal apartment starts from €55,000.
6. The Strait of Dover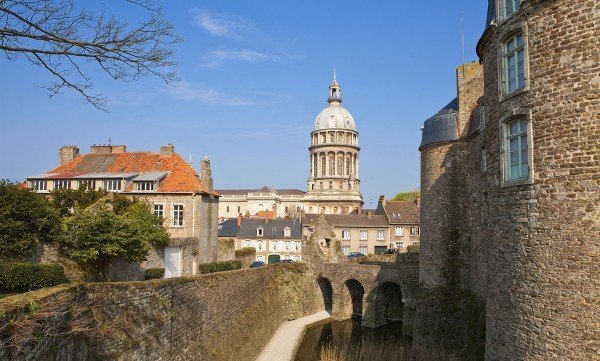 It's not only the name of the narrowest part of the English Channel, but also a nearby department in France, one of the most northern and cold, the complete opposite of the Côte d'Azur. Paris, London and the Benelux countries are for your service, while the inhabitants of the Riviera have to be satisfied with Marseille and northern Italy.
Despite the fact that in the coastal town of Boulogne-sur-Mer live less than 50,000 people, it is the largest fishing port in France, primarily focused on herring. In contrast to the neighboring town of Calais, Boulogne-sur-Mer has a stately architecture: there are medieval castle, the Gothic church and even the 100-meter height cathedral. A small apartment of 42 square meters overlooking the Notre Dame de Boulogne is sold for €41,000.
7. Haute-Savoie, the French Alps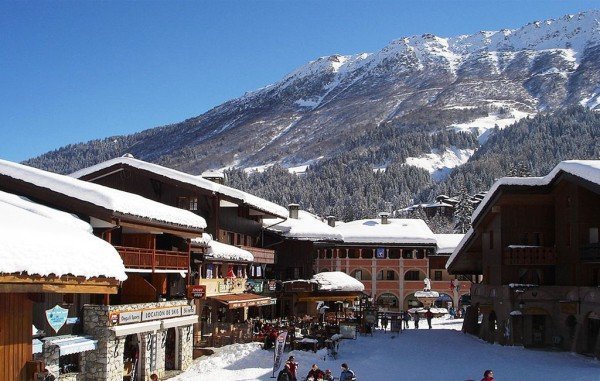 Real estate in the French Alps stands alone in terms of price, but inexpensive options may be catch up even in this elite region. If you are fond of ski sports or ride alone or together with whole family, than look at the Haute-Savoie. It's not just the Alps, but also the wonderful villages, lakes, rivers and waterfalls, gorges, ancient churches and castles. In addition, all necessary would be at hand: the French "third" city of Lyon and Switzerland Geneva are next door to, and fashion capital of Milan is a bit far away.
Valmorel is a classic alpine village, from where lifts elevate skiers to an altitude of 2500 meters. This resort was built a few decades ago (read as it's new) and the designers have foreseen everything you need for a good rest. Dozens of restaurants and bars opened until the early morning are waiting for you, as well as shops, star hotels, clubs for children, rental equipment and more. Price for one-bedroom ranges there from €80,000 to 100,000 and two-bedroom starts from €120,000.
8. Dordogne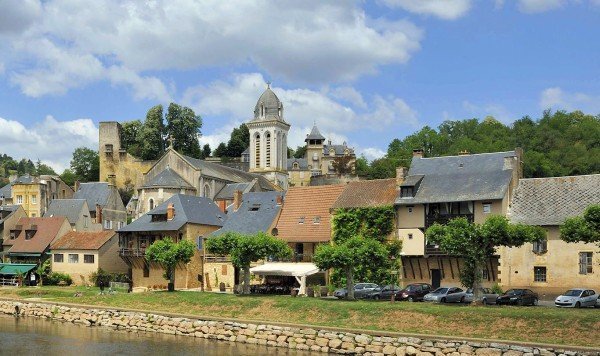 Dordogne department is among the top three French estates with best volumes of real estate purchased by foreigners. One in ten home buyers in this seemingly humble corner of France is a foreigner, mostly the British. This is driven not only by its nature beauty (untouched nature, medieval castles and etc.), but also by the low prices per square meter: aprox. €1,200 per each.
It used to be a major religious center and trading port, today Montignac village is able to attract not the pilgrims or business travelers but only tourists. There really is something to see: half-timbered houses stay along the streets built on stilts; castle tower and a church bell tower crown the landscape. Two-bedroom house – one of those historical, but renovated – costs only €75,000. A more modern five-room house on the outskirts is two-fold expensive.
9. Aveyron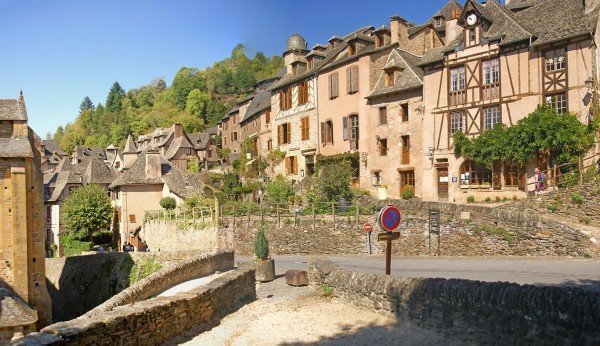 Real estate in the department of Aveyron is significantly cheaper than on the coast, although the distance to the Mediterranean Montpellier is just 100 km. This is sunny area with good climate and a great tourist potential, where minus temperatures almost don't exist. Almost every city has a chateau, or church, or whatever has remained from them.
The small village of Conques attracts exactly with its architectural monuments, if not to say that the whole village is one big monument. In its air reigns serenity which isn't disturbed by tourists scurrying with cameras, although you will definitely meet them there. Villa on a hilltop with total area of 245 sq. m, with a pool and a land plot is sold cheap for this type of property – only for €423,000.
10. Gironde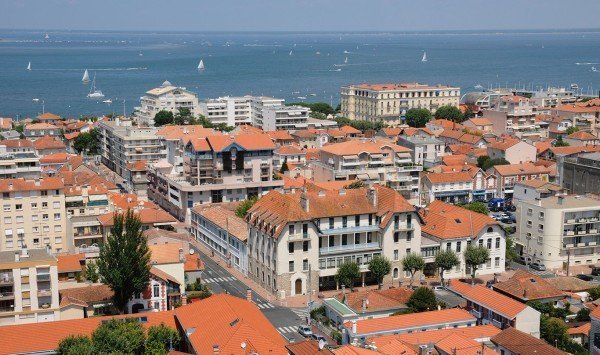 Real estate in Bordeaux is not from the cheap category, still it's the largest city and famous wine region. The average cost per square meter exceeds €3,000, and may be compared with Nice and other cities of Cote d'Azur. There is no need to be a wine connoisseur, to choose Gironde department and prefer pretty cool Atlantic Ocean to the warm Mediterranean Sea. This region is appreciated for the combination of rural charm and proximity of all the civilization advantages; summer swimming is also not forbidden: Silver Coast resorts are at your service.
A top destination on the Silver Coast is considered to be the largest village of Arcachon. The popularity requires paying and the one who is obliged to do it is a buyer. Tiny studio in the resort costs €75,000-100,000. Each "square" cost is exorbitant as you can see. Inexpensive accommodation is better to be searched for not on the west but in the east or south of Bordeaux.
Text: Alex Fetyukov, ee24.com