Property prices in France have been decreasing for the past two years. In the secondary market it is happening almost everywhere, in Paris and in Nice, and in a lesser extent - in some central and Atlantic departments. Is there any use to postpone the purchase and expect the drop in prices to continue, or is the market going to win back lost positions?
We know that the average property prices in Portugal are about €1,000 per sq.m, in Estonia - about €900 per sq.m, but how much does a square meter cost in France? Neither notaries, nor banks, nor statistical agencies answer this question. This is either scattered information on the average cost of houses and apartments in cities and regions, or data from French websites selling real estate.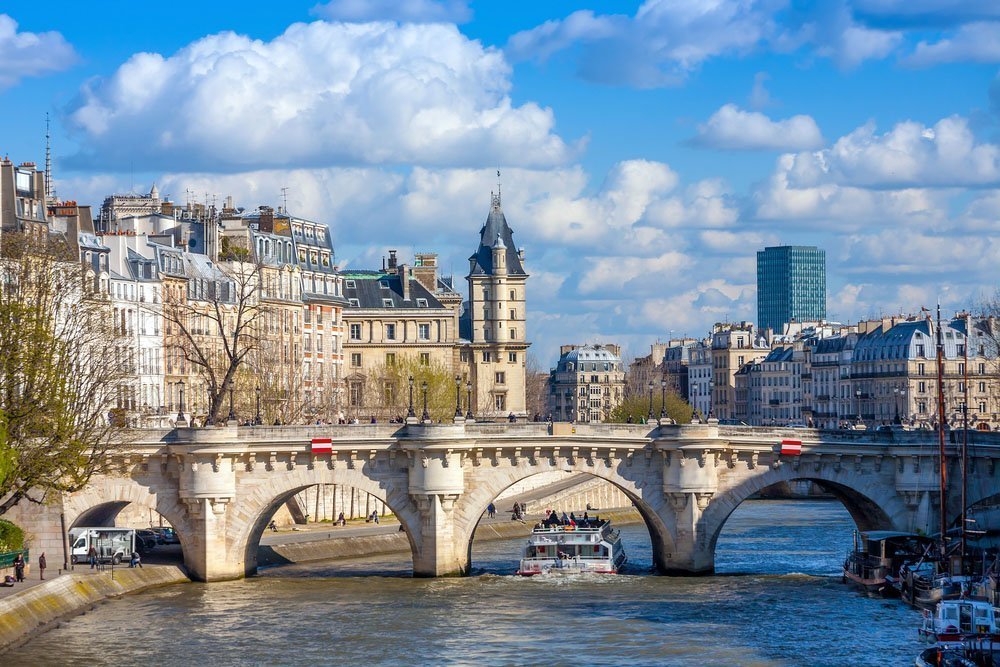 French square meter: different and unique for everyone
According to the portal LaCoteImmo, this February 90% of houses cost within the range of €1,278-3,240, apartments - €2,297-5,526 per sq.m. Averaging these data, it appears that houses in France were sold for about €2,216, apartments - for €3,706, and real estate in general - for €2,950 per sq.m. Is it much or not? It is more than in neighboring Italy and twice more than in neighboring Spain.
The previous maximum average value, €3,036, was recorded in France two years ago, in April 2012. Since then, prices have dropped, and square meter has fallen by €86 respectively. The drop has been going on steadily, €4-6 every month.
-------------------
" After several years of decline, the French market is beginning to recover. However, it is not confirmed by figures"
-------------------
French National Institute of Statistics and Economic Studies (INSEE) informs that you can buy property in France for lower prices than before. However, according to its data, the fall in prices for secondary real estate began almost three years ago. In the fourth quarter of 2013 they decreased by 1.4% on annual basis, but gained 0.3% on quarterly basis.
And that leads statisticians to a global conclusion that after several years of decline, the French market will start to recover. Everything would be good, just there are no absolute figures, let alone prices in INSEE index. Only dynamics, which is also quite controversial.
Realtors have their own dynamics. The National Federation FNAIM reported that in 2013 property prices in France outside Paris fell by 3%. While only 3 of the 27 regions managed to get positive results: Picardy (0.1%), Aquitaine (0.2%) and Upper Normandy (record 1.1%). The situation is much worse in Franche-Comté (-6%), Brittany (-5.7 %) and Languedoc-Roussillon (-5.3%).
Who can know the real value of real estate better than French notaries, who get about 1% of each transaction amount? There are two main problems. The first one is the same as that of the statisticians, we almost do not get any information about the average cost of a square meter sold in the country. And if we get it, second problem "switches on": notaries process data so slowly that it takes them 3-4 months, and the information becomes out of date.
Here, for example, notaries report that during the year, from December 2012 till the end of November 2013 the real value of transactions for secondary market apartments in France amounted to €2,290 per square meter, except for the capital region Ile-de-France. A square meter in studios was the most expensive - €2,810. Geographically, the most expensive square meter, €3,070, was in the region of Provence-Alpes-Cote d'Azur. New apartments in France in the same period cost €3,470 per sq.m, but again - excluding the capital and vicinities.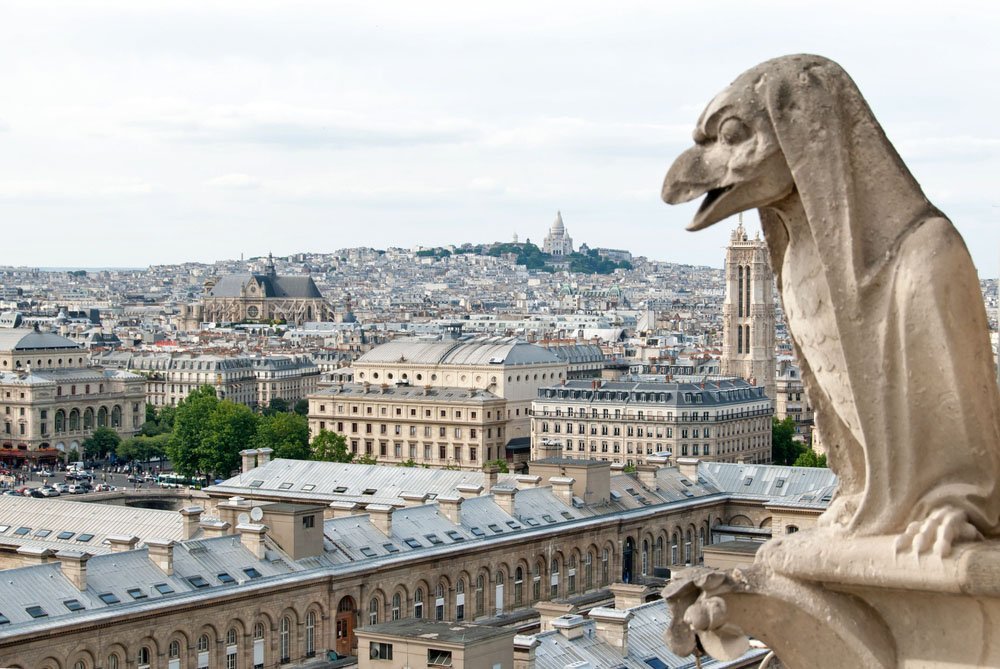 Paris
But in the report for the third quarter of 2013 notaries mention Paris. Effect of Moscow and London repeats: apartments in Paris leave the rest of the country far behind with the cost of €8,260 per sq.m. And in the same report notaries line up with real estate portals, realtors and statisticians, reporting price decline for the preceding period
-------------------
"Domestic and foreign policy of France are to blame for the fall in prices"
-------------------
Elena Andrieu, manager of Monaco Properties agency, believes that both domestic and foreign policy of France are to blame for the current situation. Domestic policy has built a tax system that is unfavorable to French and foreign investors. Foreign policy is aimed at visa restrictions and does not give any entry privileges to foreigners who buy property.
"Therefore, the customers who purchase a property at a very high price have to pay endless taxes, which serve to maintain the country's economy, but they receive neither benefits for entry and stay in this country, nor minimal expected security conditions," says Elena.
Where to look for a property in France
So, we can assume that excluding Paris and the Cote d'Azur a new apartment in France can be bought for €3,000-4,000, a secondary market apartment - for €2,000-3,000 per sq.m. Considering price per square meter, houses in France are cheaper than apartments. What should you pay attention to?
Let's start with Paris. Even a high position in the ranking of European capitals did not save it from fall in prices for housing. Prices for apartments fell by 2% per annum, houses - by 1%. Luxury real estate prices dropped by 4%, while in London, its competitor, price increase was 7.5%.
-------------------
"Living almost in Paris is not an impossible dream"
-------------------
According to calculations of LaCoteImmo, real estate in Paris costs €8,539. But it is only in the city itself, while its official boundaries are only slightly larger than the boundaries of the Garden Ring-road in Moscow. In Ile-de-France, which is 4 times smaller than Moscow region, the cost of a Parisian square meter can be undoubtedly divided by two. So, living almost in Paris is not an impossible dream.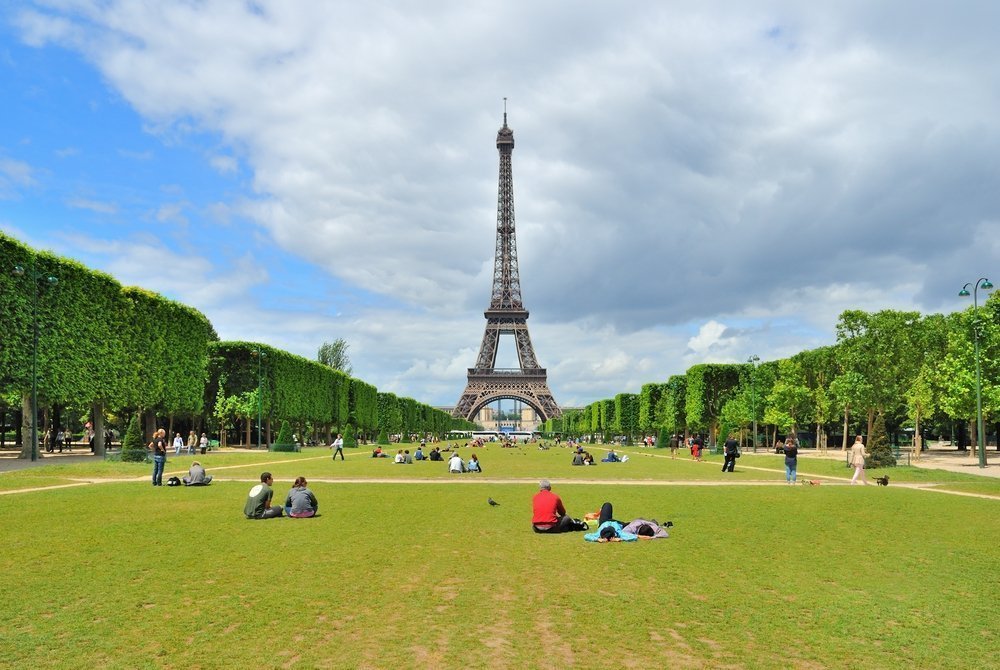 Champ de Mars in Paris
Peculiarities of France: large cities are internal markets here. Paris, Cote d'Azur and the Alps? Of course! Lyon with population of two millions or Toulouse with its population of one million? They are not the most popular places among foreigners. By the way, for the last five years the Alpes-Maritimes department has been the most desired part of the Côte d'Azur (Nice and Cannes!). It is the leader in the percentage of foreign buyers. There are 12% of them, that is, every eighth transaction. Let's see what happens to real estate on the southern shores.
Throughout the region, Provence - Alpes - Côte d'Azur (including the Alpes-Maritimes), annual decline in prices for houses and apartments has exceeded 3% by the third quarter of 2013. But in the Alpes-Maritimes, which attracts the Russians like a magnet, prices also decreased, a square meter costs approximately €4,000. Last year luxury real estate in Cannes and Saint-Tropez dropped 6% of its value. And you simply can't find cheap real estate in this department for less than €1,500 per sq.m even far away from the shore.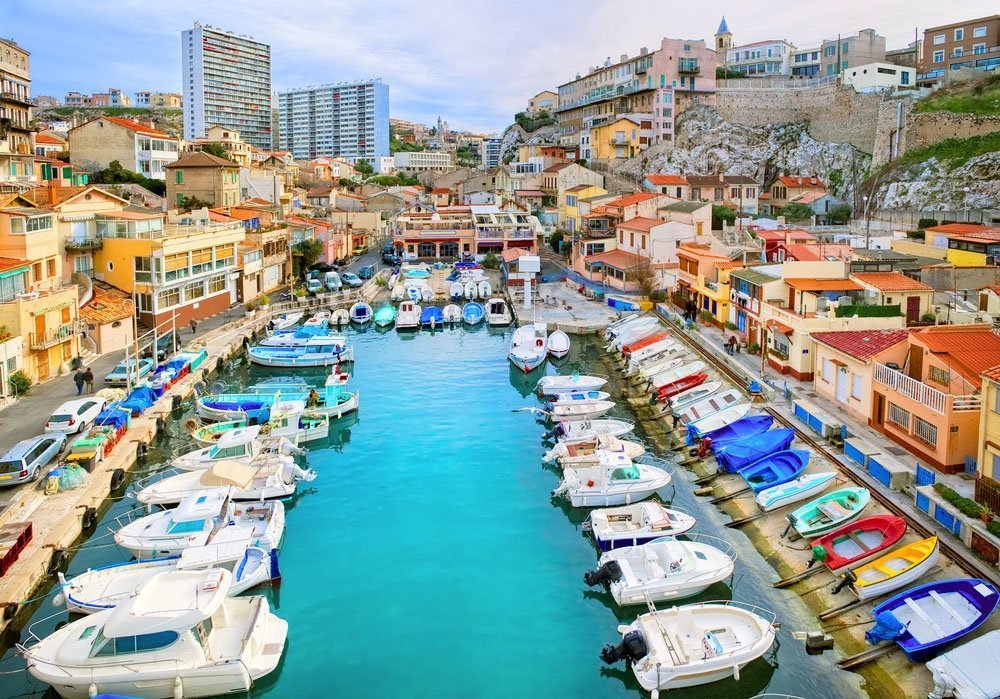 Marseille
But what was the reason for the fall in prices here? Elena Andrieu notes serious problems with crime, which aggravated in recent years: you can hear about thefts and robbery more often. Construction of a huge number of social housing, which has dramatically lowered the image of "luxuriousness" of the region, did not facilitate crime reduction.
"Ultimately, - says Elena, - customers prefer to select another, more "favorable" to them country (for example, they buy a property in neighboring Monaco). At the same time, those who are already owners of houses and apartments on the Cote d'Azur, decide to get rid of them ... As a result, on the market there is a situation where supply is much greater than demand, and prices are falling."
Cheap real estate is getting more expensive
Basically, fall in prices concerns real estate of high price category, and buyers of it are foreign citizens and the Russians in particular. Real estate market of average price category is not undergoing any changes, since the French themselves buy and sell in this category of housing. And cheap housing is getting even a bit more expensive.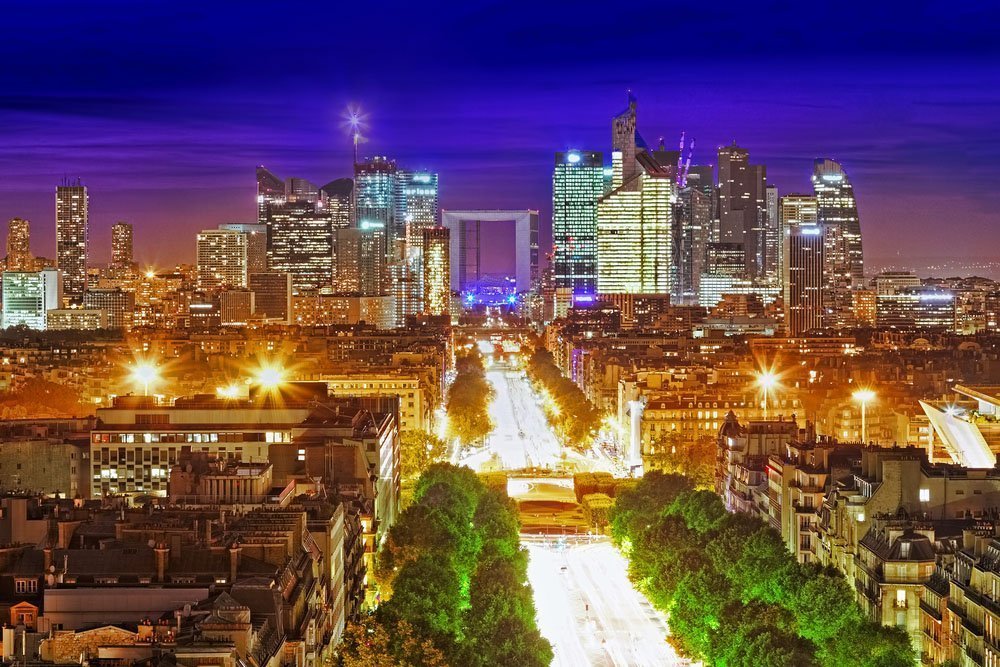 Paris by night
Where should you go in search of affordable housing in France? To the center or to the Northeast of the country, closer to Germany. Limousin and Auvergne in central France, Franche-Comté and Lorraine in the Northeast are perhaps regions with the most inexpensive real estate. There you can buy apartments for an average cost of €1,200-1,500 per sq.m.
By the way it is cheap real estate in France that is getting more expensive most of all. By the third quarter of last year apartments in the secondary market in Limoges, the capital of Limousin, increased in price by 5.1%, and in Clermont-Ferrand, the capital of Auvergne - by 8%.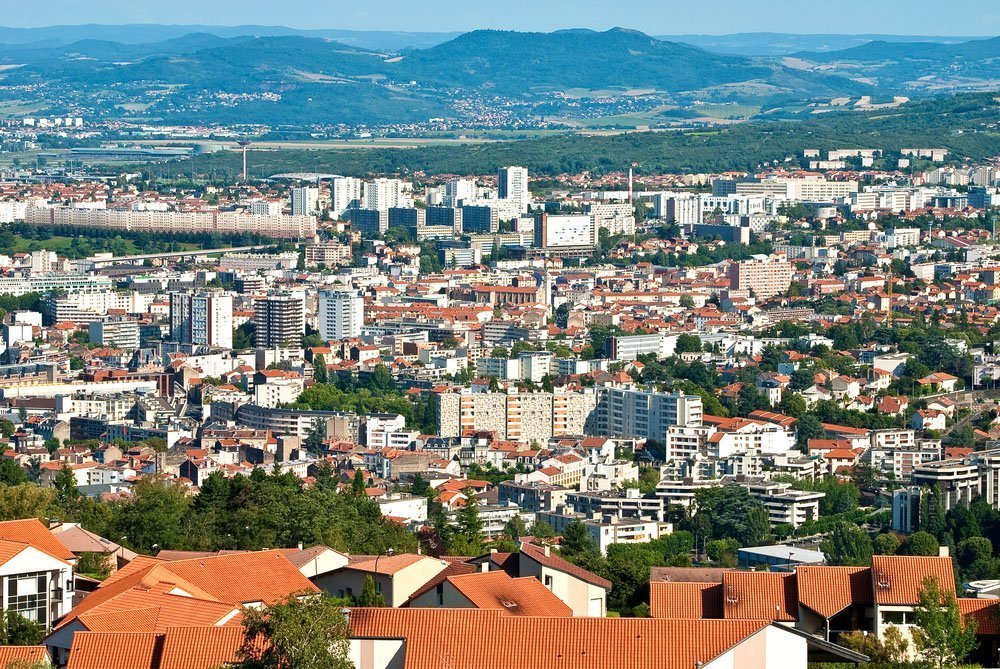 Clermont-Ferrand
Where is the market going?
Nobody knows the answer to this question. French national real estate federation FNAIM will not make accurate predictions due to too much uncertainty in the market. However, experts believe that the rise in mortgage rates will reduce sales and fall in prices will be up to 4% this year. Also, we should not forget that unemployment rate in France reached the maximum rate of 15-years ago.
Large agencies, such as Century 21 and Laforêt, are more optimistic, but they also predict a decrease of housing cost – by 2%. The Economist shares similar opinion. It is noted that since the end of 2007, prices rose by 2.7% (compared to Spain where they fell by 24.3%), and therefore it is one of the most overrated in Europe.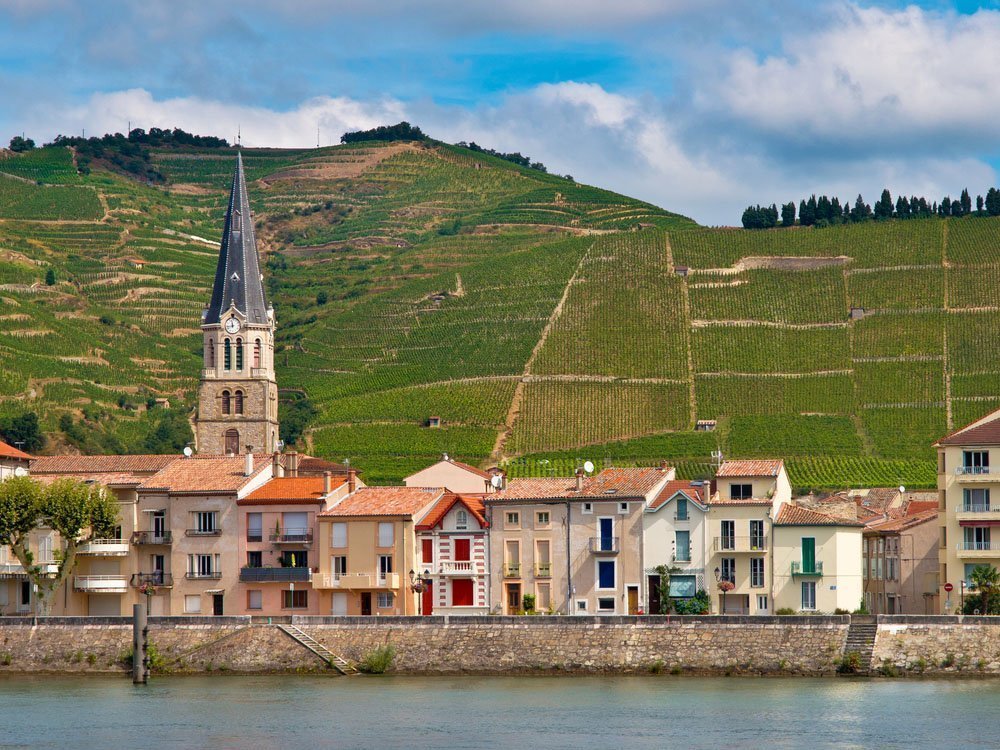 Village in Côtes du Rhône
Regarding popular among the Russians the Côte d'Azur, the authorities of the region came round and started to take action to ensure that the elite place has not lost its status. They are introducing measures aimed at ensuring security in the region, but the process is slow.
------------------
"Prices are unlikely to fall further, but there will be no growth either"
------------------
"I do not think that in 2014 there will be any principal changes, - Elena Andrieu shares her forecast concerning real estate on the Cote d'Azur. - Prices are unlikely to fall further, but there will be no growth either. Given that prices fell so much, clear-sighted investors buy interesting properties, as they are sure that the region remains still popular. Perhaps in the next two or three years prices will gradually return to their place, especially if the overall policy of France (and the French themselves hope for it) will change favorably for working people and foreign investors".
Text: Alexander Fetyukov, ee24.com