Forbes published rating of 20 most expensive houses owned by billionaires, 5 of them are located in Europe with 4 situated in London. Among coveted property owners are the richest people of the world: Indian steel magnate Lakshmi Mittal and Russian oligarch Roman Abramovich. But Ukrainian Rinat Akhmetov was eliminated from the list as he had sold his apartment in the most expensive complex in London. We are presenting to your attention the most expensive oligarch's houses in Europe.
Villa Leopolda at the Cote d'Azur – Lily Safra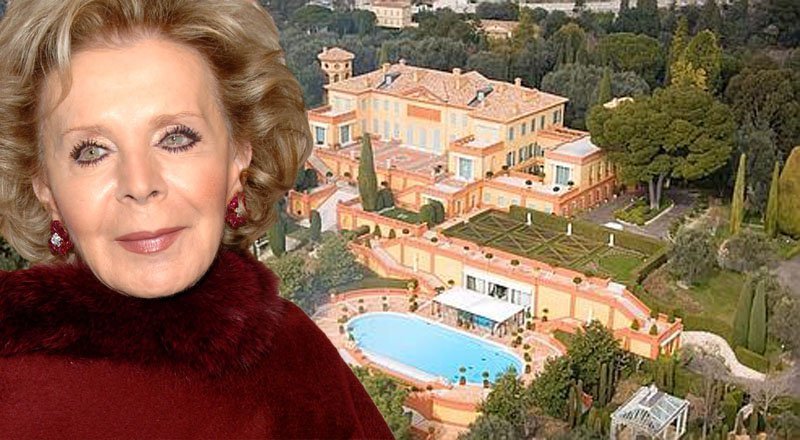 Villa Leopolda at the Cote d' Azur of France belongs to Lily Safra, the widow of the banker Edmond Safra and is at second place at the Forbes rating with a price tag of €500 million. Luxury palace in Saint-Jean-Cap-Ferrat was built in the early XX century by Belgian king Leopold II. According to unconfirmed information, in 2008 the estate was almost bought by Russian oligarch Mikhail Prokhorov who lost transaction deposit of 10% of the above value when having rejected from deal.
Apartments in London – Owner is unknown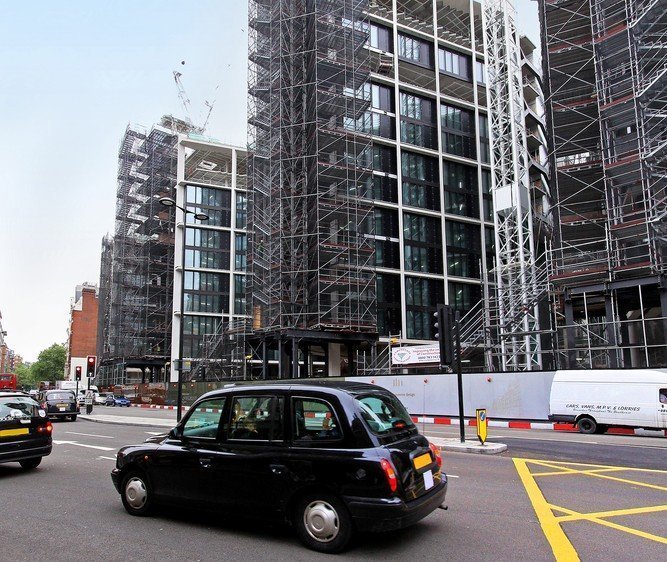 Apartments in One Hyde Park in central London cost for an unknown owner (rumored to be a native of Eastern Europe), about €170 million, setting a record price of 140,000 pounds per "square" (about €172,000 per sq. m.)! This is the most expensive apartment in a luxury residential complex, where the average apartments price is €34.4 million.
Mansions in London – Lakshmi Mittal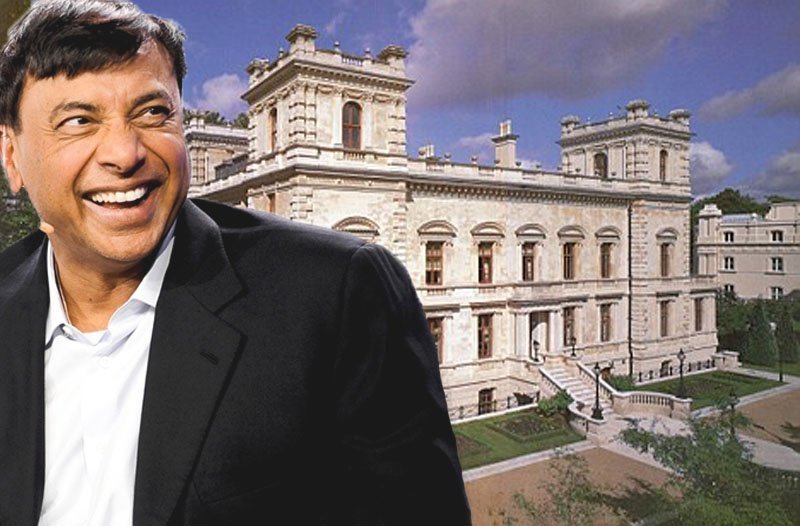 Several mansions in London's Kensington district are owned by the Indian billionaire Lakshmi Mittal who spent about €165 million ($222 million) for purchasing one of them, and for the second one, previously belonged to Bernie Ecclestone the "Formula 1" owner, Lakshmi paid about €69,6 million (on photo is this mansion, renamed as "Taj Mittal"). The property is located on the so-called "lane of billionaires" – Kensington Palace Gardens next to embassies and British Crown's Kensington Palace. They say that 63 -year-old Indian steel magnate bought here three houses at once.
Apartments in London – Owner is unknown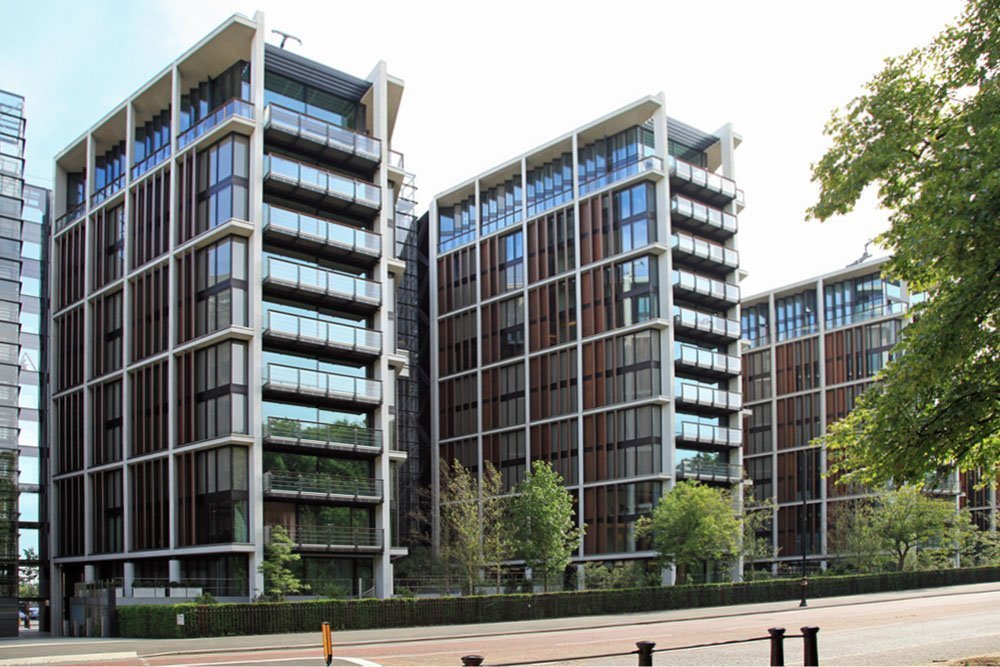 Another apartment in One Hyde Park, next door to persons we have discussed above, recently belonged to industrialist and "Shakhter" FC owner (Donetsk), Rinat Akhmetov and cost €165 million. This year Ukraine's richest man sold his apartment in London to an unknown buyer from Eastern Europe, who will have a spacious life in area of 2,300 sq. m. with a magnificent view over Hyde Park from bulletproof windows. Earlier for three years on end Akhmetov's housing in London was recognized by Forbes to be the most expensive one.
A mansion in London – Roman Abramovich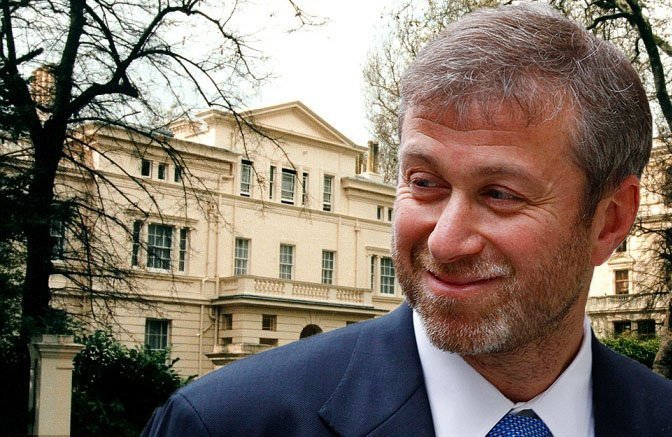 Abramovich's mansion is situated in Kensington district at the already mentioned Kensington Palace Gardens street or "lane of billionaires" and is at the fifth line among the most expensive European possessions of billionaires. Owner of "Chelsea" purchased the property for €100 million in the early 2000s and currently intends to build on that territory a tennis court, a car museum and a wellness center. Furthermore, Abramovich has several houses in London and among his other known addresses is chateau on the French Riviera.
P.S. According to Forbes, the most expensive house of 2014 is located in Mumbai. Indian billionaire Mukesh Ambani paid for a personal 27-storey skyscraper Antilia, according to various estimates, from 1 to 2 billion dollars.
Photo: wikipedia.org, shutterstock.com