The ee24.com publishes a latest list of European countries, where and how much, you can purchase a house and obtain, as a gift, a temporary residence permit or even a permanent residence and citizenship in some countries.
In recent years, there were changes in the immigration programs in some European countries, offering a residence permit in exchange for investments (the so-called "golden visa" or "golden residence permit"), including the significant ones made in Montenegro and Latvia.
If judging by the results of researches and searching data of the Russian Internet on buying real estate in Europe, we may clearly say that the interest in purchasing European housing as well as in obtaining a residence permit is not decreasing. This is especially true in countries where exist the laws of the so-called "golden residence permit" – a residence permit obtained with real estate acquisition.
Turkey – any amount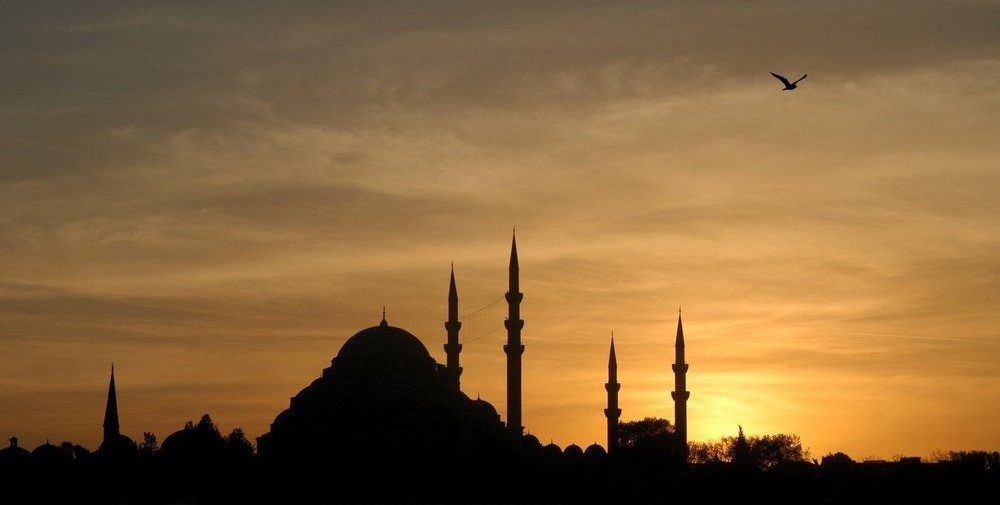 Istanbul
Immigration law in Turkey is favorable to foreign investors. Turkey is a visa free country and any real estate buyer may ask for a residence permit. There is no minimum property threshold value to obtain a residence permit.
However, having the residence permit status in Turkey, it is impossible travel visa free around the Europe as this country is not the EU member. However, Turkish resorts are attractive both in terms of vacation and investment.
What property may be purchased in Turkey? Small villa in Alanya with area of 235 sq.m and shared pool – for €175,000. Apartments in Mahmutlar for €90,000, 65 sq.m. In both cases, a residence permit in Turkey is granted.
Malta – from €220,000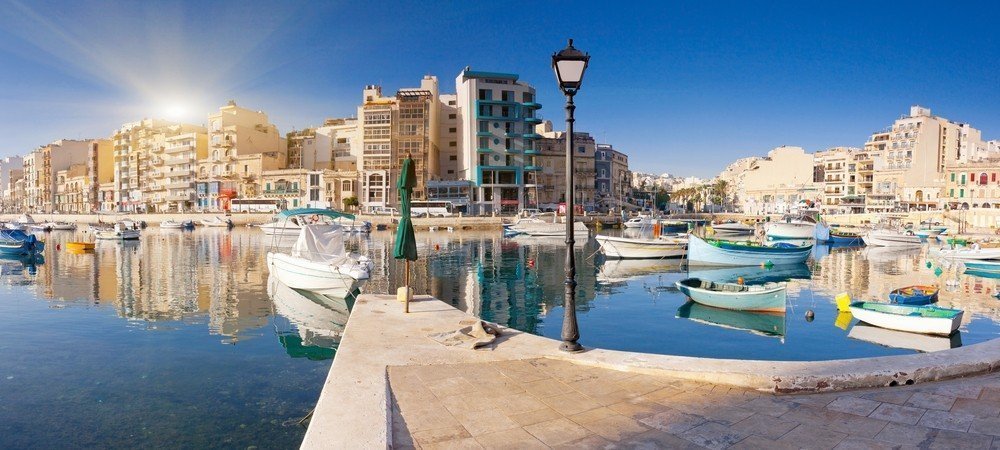 The investor may obtain the residence permit status, if the cost of property purchase in Malta is from €220,000 (on the island of Gozo and south of Malta) up to €275,000 (in other areas). The tenants who rent housing for more than €8,750 – €9,600 per year (depending of the location) can also obtain a residence permit in Malta.
Since March 2014 exists the opportunity to obtain citizenship in Malta instead of transferring not less than €650,000 to the National Development Fund + €500,000 investments in property and obligations. It is required to pay additional €20,000-50,000 for each family member.
Having the "permanent resident" status you may, first, freely enter the territory and live in Malta and secondly, obtain visas of those countries, which embassies are located on the territory of the country, or namely of Australia, Germany, Great Britain, India, Egypt, China, Spain, USA, Italy, Russia and France.
What to buy for that money? For about €220,000 may be purchased a lovely apartment in Sliema. Two-bedroom apartment with a dining room, living room and bedroom. Or semi-detached house in Santa Venera with two bedrooms, living room and dining room and a large flowering garden.
Greece – €250,000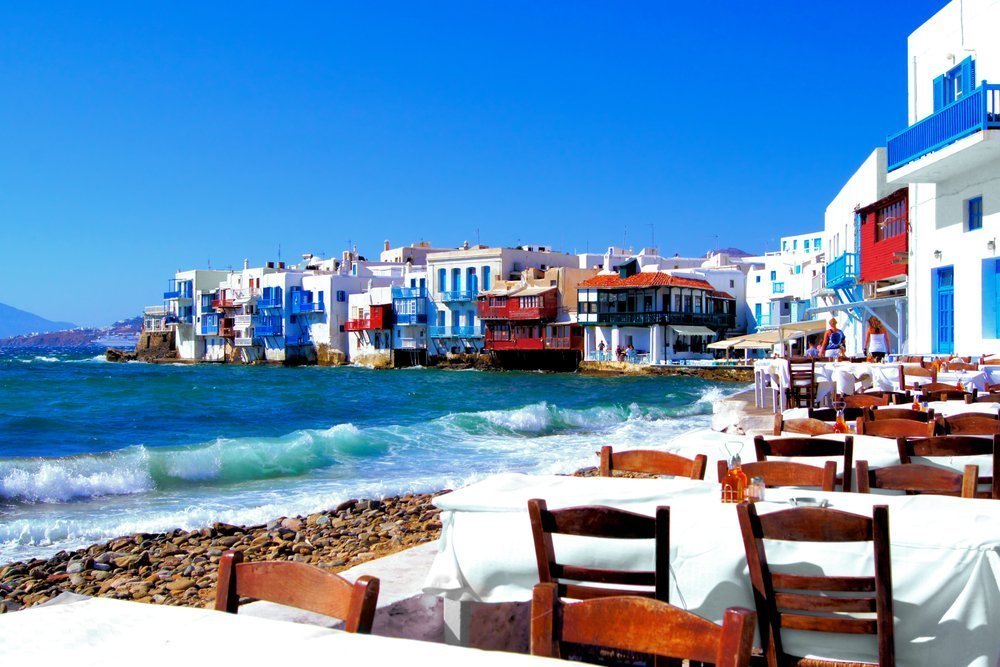 Mykonos island
In Greece the "golden visa" law passed in act in May 2013, granting the right to obtain a residence permit when buying property for €250,000. In case of necessity, there is a possibility to acquire several cheap real estate items in Greece with a gross value of €250,000. This document does not give the permit to work in Greece and allows the investor and his family to travel around the Schengen area not more than 3 months in a row.
Residence permit is also issued on the basis of business operations or transferring minimum €60,000 in Greek bank ("investment residence permit").
According to the ee24.com study, about 13,000-14,000 Russians live permanently in Greece, while not all of them are the homeowners.
What to buy for that money? In the western part of Greece, for example, in Corinth, you can purchase a two-storeyed house of 126 "squares" with 3 bedrooms, 2 bathrooms, a spacious living room with fireplace and a terrace with stunning views of the mountains and forest.
Latvia – €250,000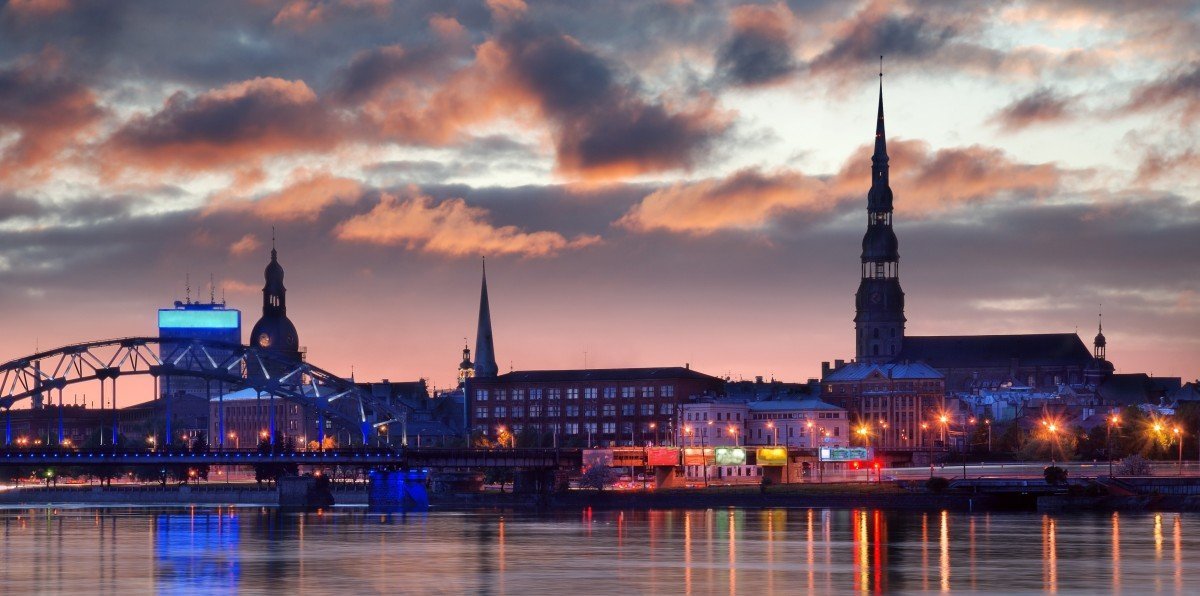 Riga
Since September 1, 2014 Latvia increased rates and tightened immigration rules affecting, first of all, the citizens of the Russian Federation. From now on, it became possible to obtain a five-year residence permit when buying real estate (1 object) worth at least €250,000. Also, the buyer is obliged to pay a one-time charge to the State of Latvia amounted 5% of the purchasing price. Object's cadastral value should not be less than €80,000. Thus, taking into account all payments, the cost has increased up to €270,000 (plus the services of lawyers, notaries and various fees).
What to buy for that money? For €250 000 in the Bukulti region of Riga can be purchased a house near the lake with total area of 700 sq.m. Housing has 7 rooms with 6 of them being bedrooms, a living room and two bathrooms, as well as a swimming pool and a sauna. Or that money may be spent in the heart of Riga opposite the Dailes Theatre for 4-room apartment (114 sq.m) with built-in kitchen appliances.
Hungary – €250,000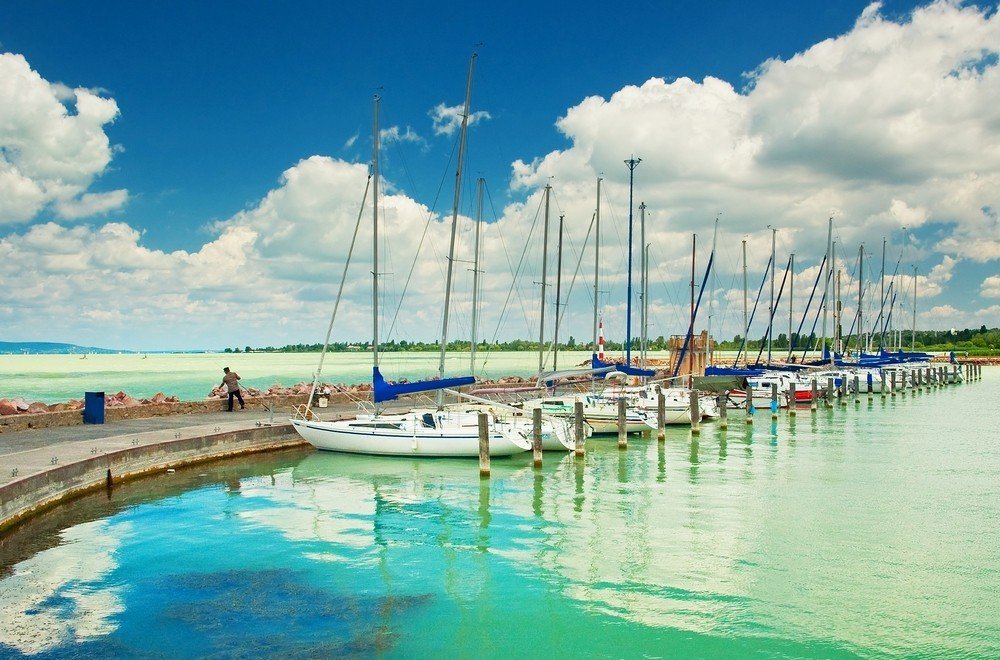 The Lake Balaton
Investing minimum €250,000 in purchasing of government bonds in Hungary, you can apply for permanent residence. The length of investment run is five years. After this period, the investor will be refunded in full and without interests.
Also, after the real estate acquisition in Hungary, the obtained D category visa becomes a start to get 1 year residence permit.
What property may be purchased in Hungary? Any. For an active lifestyle, you can choose Budapest. To stay "on the waters" go to Heviz or Balaton Lake. Show that you are wealthy and able to pay and, most likely, you will get a residence permit in Hungary.
Bulgaria – €300,000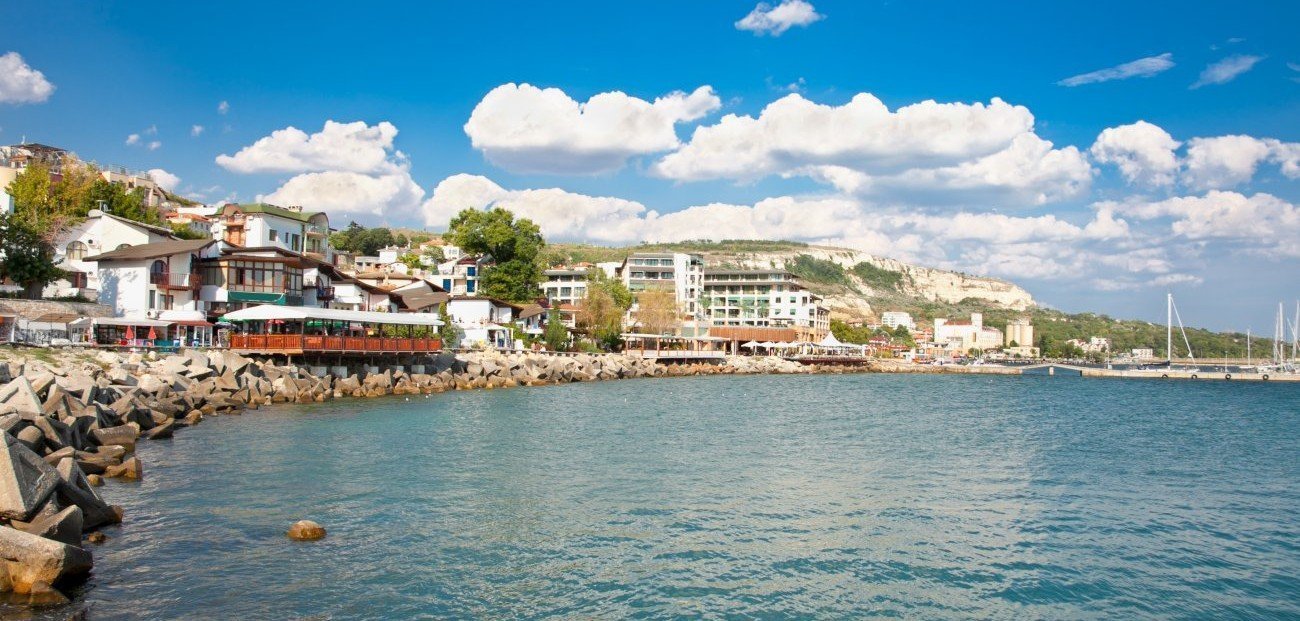 Balchik
Temporary residence permit in Bulgaria may be purchased for €300,000, according to the law, came into force in the spring of 2013, when the immigration law was changed in order to attract wealthy investors. Since then the non-residents and businessmen may obtain a residence permit and further permanent residence permit when acquiring property in Bulgaria for more than €300,000.
Today in Bulgaria are more than 350,000 Russian property owners. In total, housing owned by the Russians worth approximately €18 billion.
What to buy for that money? In Byala (Varna region) such money is enough to purchase 3-storeyed house with total area of 1580 sq.m. You can also buy a spacious apartment on the isthmus of the Pomorie peninsula, 150 sq.m, 4 bedrooms.
Cyprus – €300,000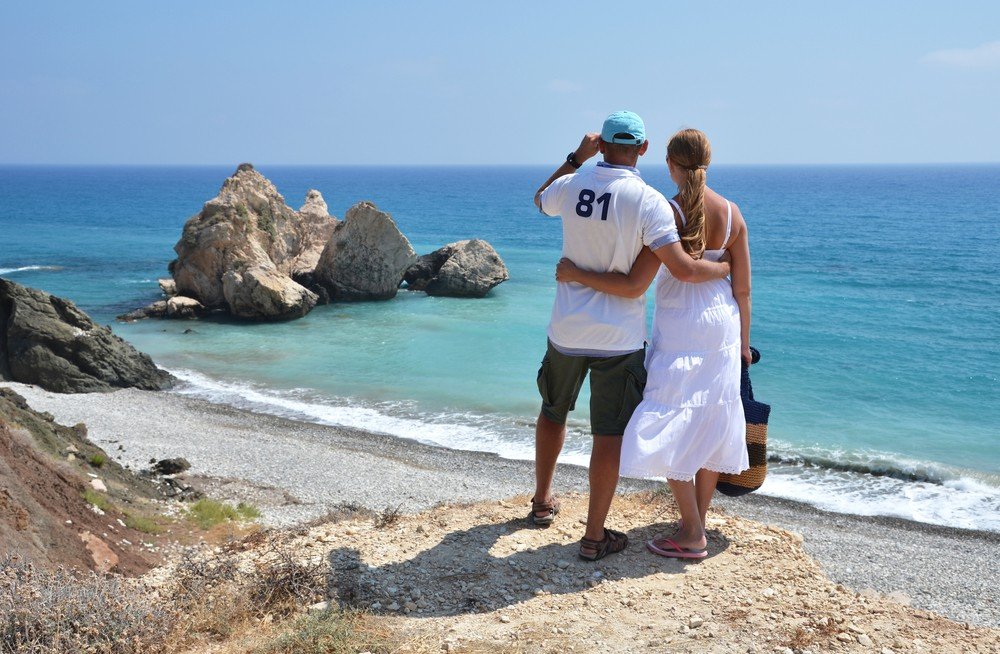 Residence permit in Cyprus may be obtained by a rather simplified scheme, if buying property from €300,000. In this case, the amount also gives you a chance to pretend for permanent residence permit.
To obtain a residence permit it is necessary not only to show the real estate purchase agreement in the migration service, but also to confirm the income – it is an important requirement for the authorities of Cyprus. Annual income should amount about €9,400 per sponsor and €4,700 per each dependent family member.
Residence permit in Cyprus, according to the "golden visa" rules, is issued for a 5 year period. Then you can get a permanent residence in Cyprus and after another 2 years – the coveted EU passport. It is important to know that Cyprus was not included in the Schengen zone, although it's the EU's member.
2011 census showed that in the Republic of Cyprus were staying 173,009 non-residents (that is one in five people) with about 8,164 of them having Russian passports.
What to buy for that money? You can easily buy a villa in Paphos: 580 sq.m, 2 floors, three bedrooms, a living room and two bathrooms. The villa has a swimming pool and an orchard.
Andorra – €400,000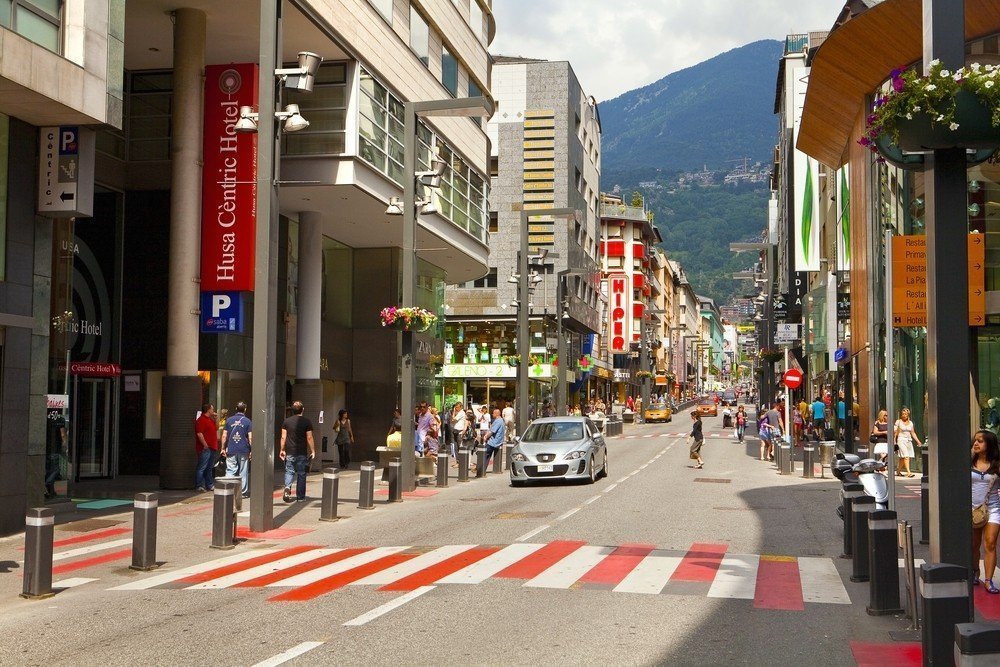 To get passive residence permit without official employment permission in the offshore country Andorra, foreigners have to invest minimum €400,000 in any assets, including real estate, in the state's territory. Or place interest-free deposit for the same amount in the local financial institution. Also, the investor must live in Andorra for at least 90 days per year and officially confirm the annual income of at least €36,000 with another €12,000 for each dependent family member. Residence permit in Andorra gives the right to freely move to Spain and France and open account in offshore banks.
What to buy for that money? In Sispony may be purchased a detached house with a plot, correspondingly, of 150 and 230 sq.m.
Spain – €500,000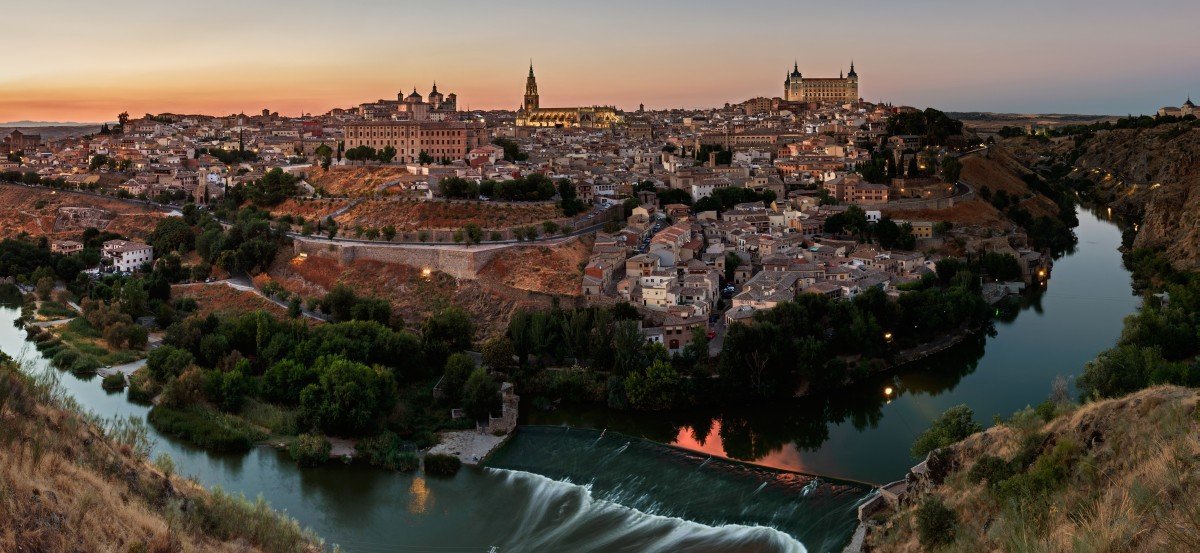 Toledo
60th article of the Law "On the entrepreneurs support" allows a residence permit issuance for buying real estate or other assets in the country for minimum €500,000. It is noteworthy that mortgages or loans from Spanish banks could not be involved. All those, who desire to become the owners of the Spanish "golden visa", should carefully read the law, because the following nuances may be discovered: for example, Spanish banks cannot give a mortgage for potential real estate buyer, and among other documents required for residence permit in Spain it is necessary to submit a certificate of good conduct. Moreover, in order not to lose residence permit, you need to live in Spain for at least six months per year and pay taxes to the Spanish Treasury.
What to buy for that money? Fantastic villa of 300 "squares" plus the land plot of 150 sq.m are waiting for a buyer in Sant Vicenç de Montalt, Catalonia. Also half a million euros is enough to become the owner of the villa (117 square meters, 3 rooms) with a panoramic Mediterranean Sea view.
Portugal – €500,000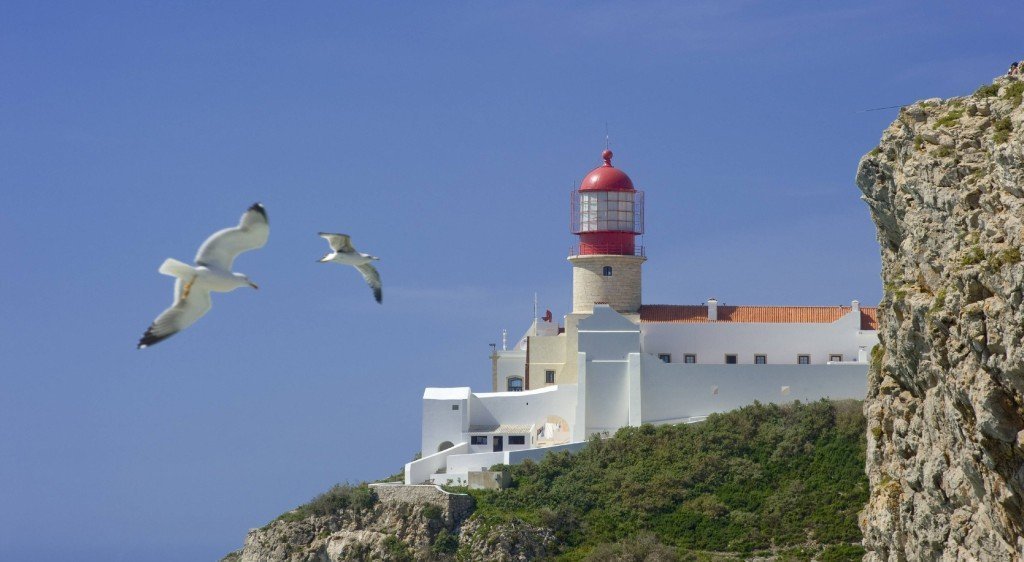 Algarve
Residence permit in Portugal may be obtained by buyers, purchasing several houses, with total cost amounted €500,000. Moreover the housing cannot be sold in 5 year period. The frontrunners in obtaining residence permit in Portugal are the Chinese (more than 1000 "gold investors"), the Russians (41) and Brazilians (38). Also the top ten holders of a residence permit in Portugal with the purchase of expensive housing includes residents from South Africa, Angola, Lebanon, Pakistan, India, Turkey and Ukraine. Usually foreigners acquire housing in Lisbon, Porto and the Algarve.
What to buy for that money? In Lagos, half a million euros worth chic architecture house with a unique location overlooking the ocean. There are three bedrooms, living room, dining room, and a pool.
Ireland – €1 million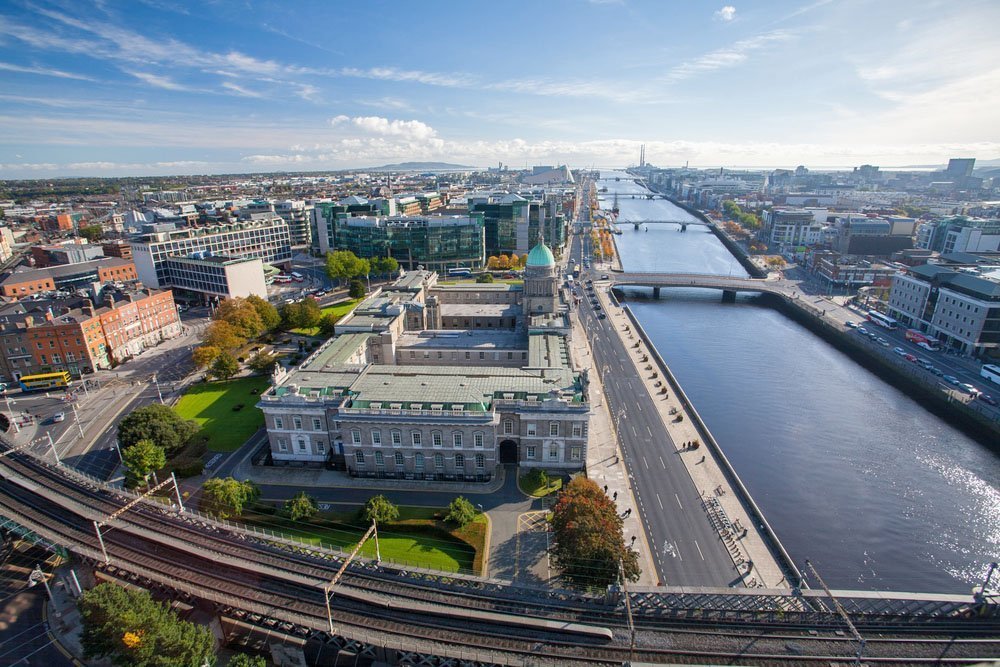 Dublin
To get a residence permit in Ireland, you need to spend at least €1 million without raising debt capitals, but with €500,000 of this sum invested in real estate (for own use but not for rent!) and another half a million euros – in securities. Such "minimal" investment in Ireland allows the whole investor's family to obtain a residence permit for five years.
What to buy for that money? For €500,000 may be purchased a luxury house in Dublin: 7 rooms, a garage, beautiful garden and parking for two cars.
The United Kingdom – €2.5 million (£2 million)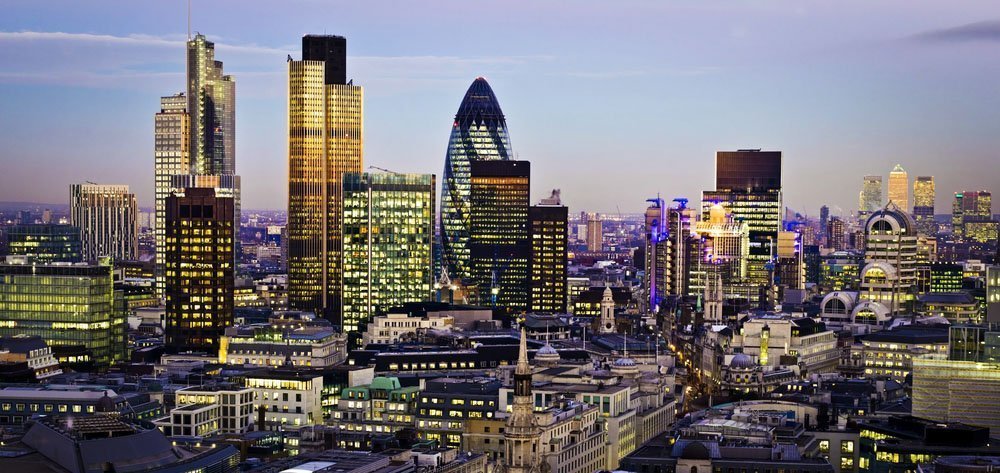 London
UK gives a residence permit through major investments. According to the new rules, which are in force since November 2014, from now on, you must have at least £2 million (more than €2.5m), while previously £1 million was enough and it could be partly invested in property. Today all amount is to be invested in the UK economy, for example in state securities or funds, list of which is defined by the government. Real estate purchasing is not included into the investment program anymore.
What to buy for that money? For £600,000, you can purchase a small 4-storeyed building in London, with a café, occupying the ground and first floors.
France – €10 million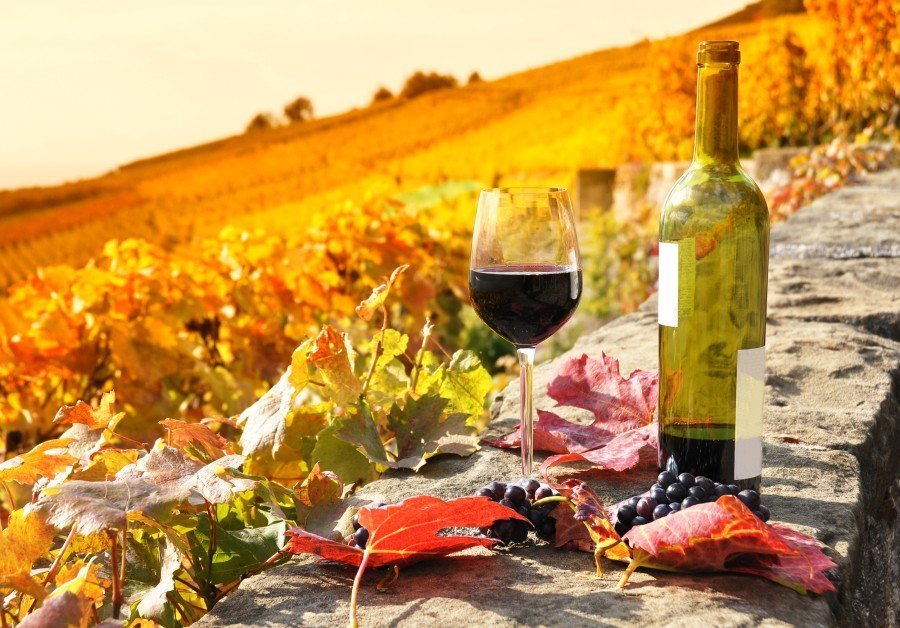 There is a special program for wealthy non-residents in France, through which you can get a residence permit for unordinary economic contribution. According to it, the businessman, owning at least 30% of the French company capital has to invest €10 million. Additionally, it is required to create or preserve at least 50 jobs.
What to buy for that money? In Burgundy, you can buy a farm with a living area of 290 sq.m, or vineyard in Boisset, Normandy.
Austria – €10 million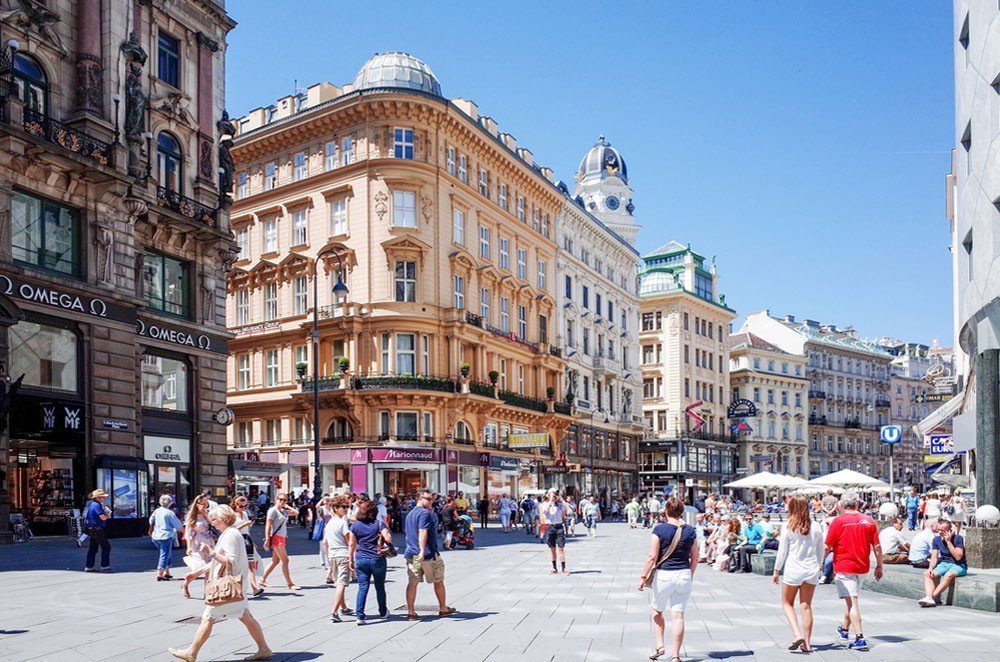 Vienna, Graben street
Austrian citizenship can be obtained through direct investment in the economy, i. e. bypassing the permit and permanent residence status (long periods of naturalization and 10 year residence). Austrian passport can be obtained on the basis of economic investment, invested in a joint venture or through direct investment in the Austrian business that will create jobs positions. The required minimum investment amount is equal to the sum of €10 million. Obtaining Austrian citizenship, one has to abandon the current one. Exceptions are made only for high-value investors, refugees and those who got dual citizenship by birth.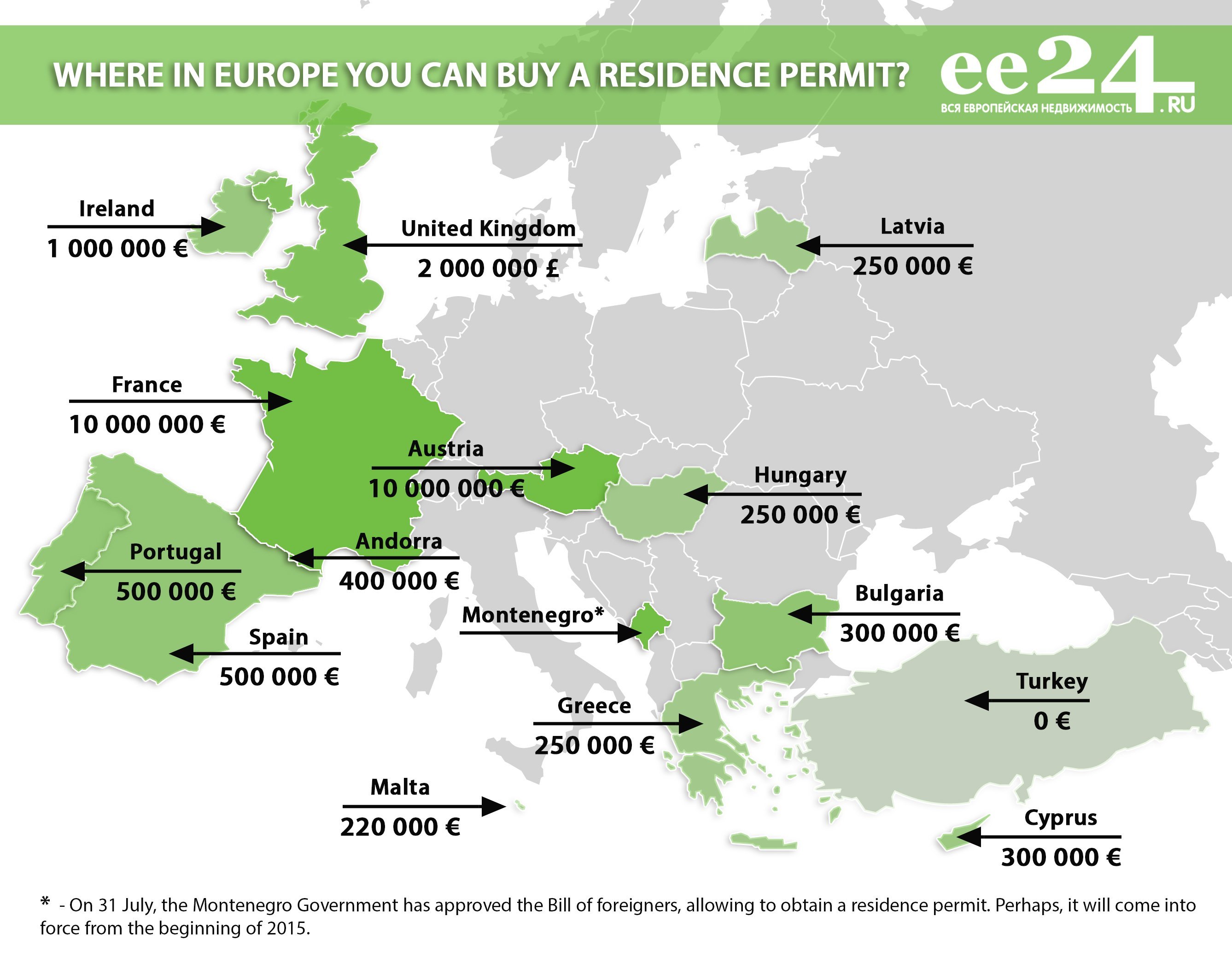 Full size infographic
"Gingerbread" from Montenegro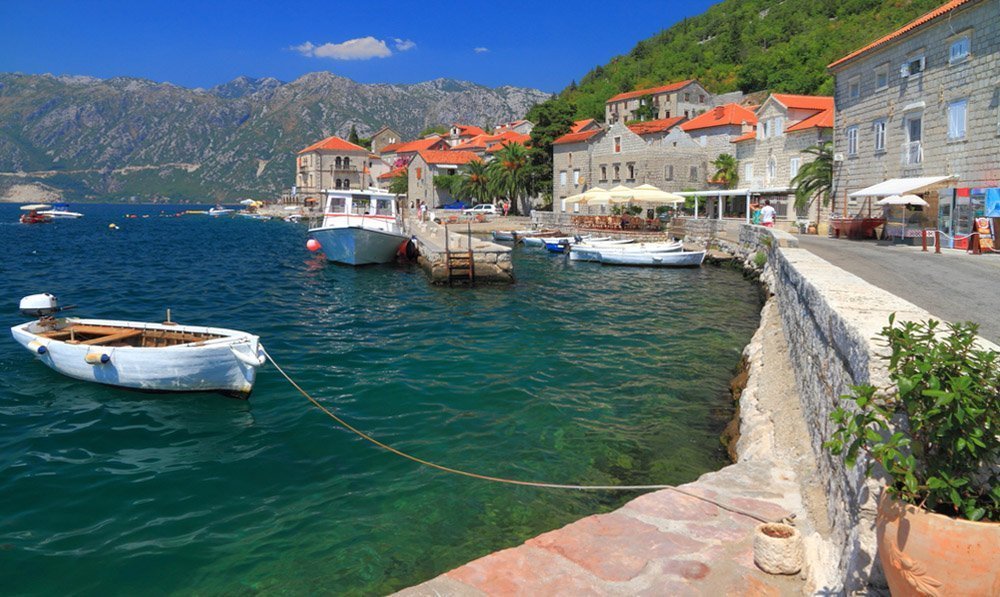 In July 31, 2014 The Government of Montenegro has approved a new law draft "On Foreigners", which allows property owners to obtain a residence permit. Most likely, the amendments will enter into force in the beginning of 2015, or since it is published in the Service list Montenegro. According to the new law, a residence permit will be made in form of personal identification card with biometric data. Last year, the Russians were the main buyers of real estate on the coast of Montenegro.
Text: Kirill Ozerov, ee24.com