In Bulgaria one may find a commercial property at a price starting from €10,000. Most bargains involving Russian investors are still in the €150,000 - €600,000 segment. Property demand in this segment is growing year by year. However, such transactions may not always be considered as an investment.
Waiting for positive
Experts of international consulting companies confirm that Bulgarian commercial real estate market awaits recovery in 2014 - due to the growing demand for real estate in the world. According to Cushman & Wakefield, in 2013 the volume of investments in the Bulgarian commercial property amounted €54 million that is for 26% more than in 2012. Experts from Forton International predict this year the volume of investments will increase in two times - to the level of €100-130 million.
"Over the past two years we have seen investor's activity much lower than expected. Considering the number of proposals and historical interest of foreign and local buyers, we believe this year the market will catch up," said Michaela Lashov, Managing partner at Forton Bulgaria in comments to the regular report.
The return of foreign investors to the Bulgarian market will increase the number of transactions with large objects bringing a stable rental income. This is a segment of office buildings with a high employment level, shopping centers and hotels. Growth of real estate banking proposals is expected.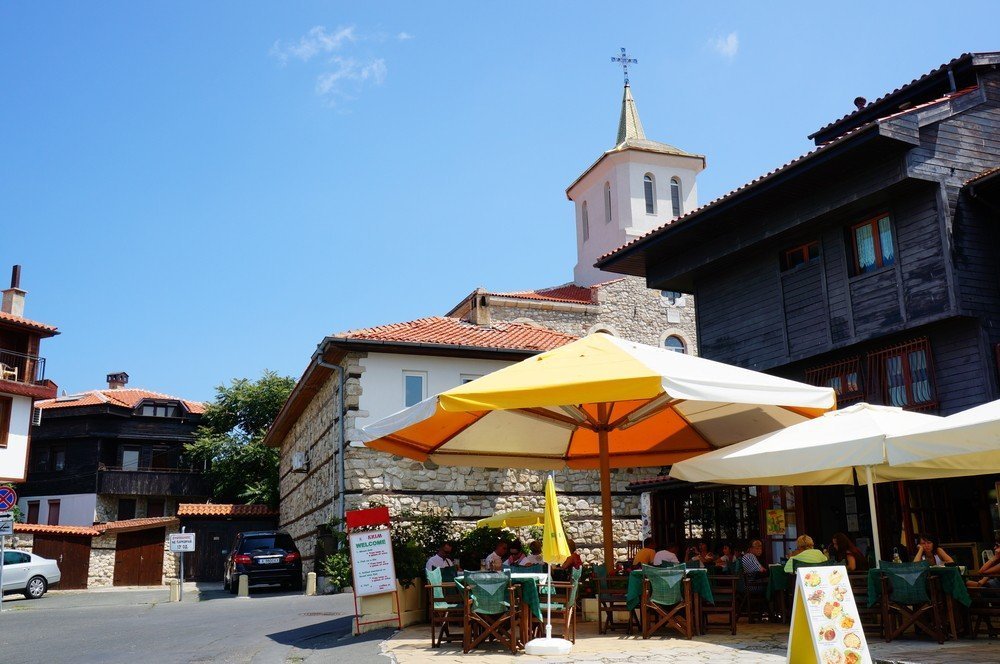 Nessebar
Playing on a grand scale
Over the last three months, various foundations and private investors made more than 50 bargains to purchase land in Bulgaria. For example, Black See Agriculture Fund invested in agricultural land plot in the northern part of the Black Sea coast. "The purchase of agricultural land in Bulgaria is one of the best investments; Bulgarian land annually grows in value by more than 10%, and yet still considered to be the cheapest in Europe. However rental income from such land is growing", said Oksana Chizhdenko – Nikolova, Manager at Ltd. "Alfacity" (Varna).
According to "Alfacity" the demand for office space continues since 2011, both in the form of net purchases, and in the form of investment in the office space construction as well.
"Now one Russian construction company invests in the construction of commercial real estate in the city center of Varna. Sell price for completed downtown office is €1,800 per sq.m. Office rental price is €7-10 per "square". Interest in complexes building at the seaside still exists. Ready projects allowing to immediately start working as construction is completed are purchased above all. Price for such land with a ready building permit depends on the site area of the future building. Those who invest in construction are returning also thanks to the projects sponsored by European funds. The construction of parks, water parks and entertainment centers is in progress", Oksana said.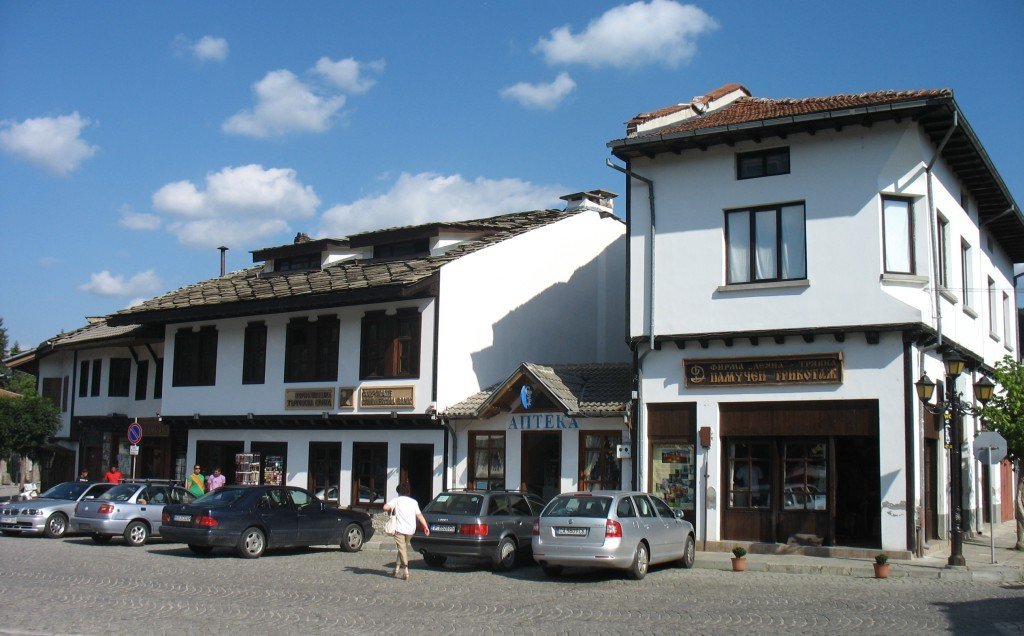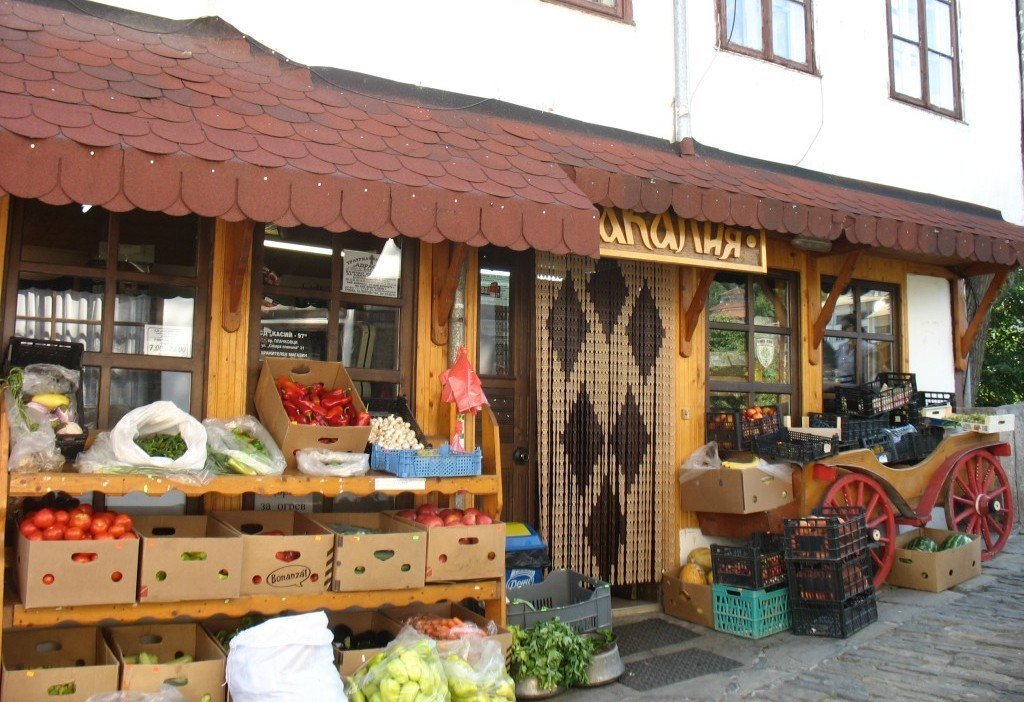 Tryavna
Small forms
There is also another circumstance. In recent years, experts notice the mass departure of the Russians in Bulgaria for permanent residence. Number of residents neophytes from St. Petersburg, Moscow and other Russian cities amounts several thousand people annually (based on the number of immigrant visas issued by the consular offices in major cities).
"In this regard, the demand for the purchase of restaurants, cafes, shops, mainly in large cities like Varna, Burgas and Sofia increased significantly. One of the last such deals we have held in Varna; the budget amounted €140,000 it was a purchase of 120 sq. m. premises for a restaurant", said Oksana.
--------------------
"The ability of commercial real estate to generate income almost entirely depends on the owner business involvement degree"
--------------------
Demand for such facilities rent is quite high, in case its location is good. Rates in major cities reach €1,000 per object.
If you look at the list of objects to sale, there are lots of offers "for investors" in Bulgaria. In addition to constructible plots, commercial real estate, restaurants, shops, small bakeries in the cities and towns are: vineyards and orchards located in agricultural areas, warehouses and manufacturing facilities under renovation, garages, car washes and parking.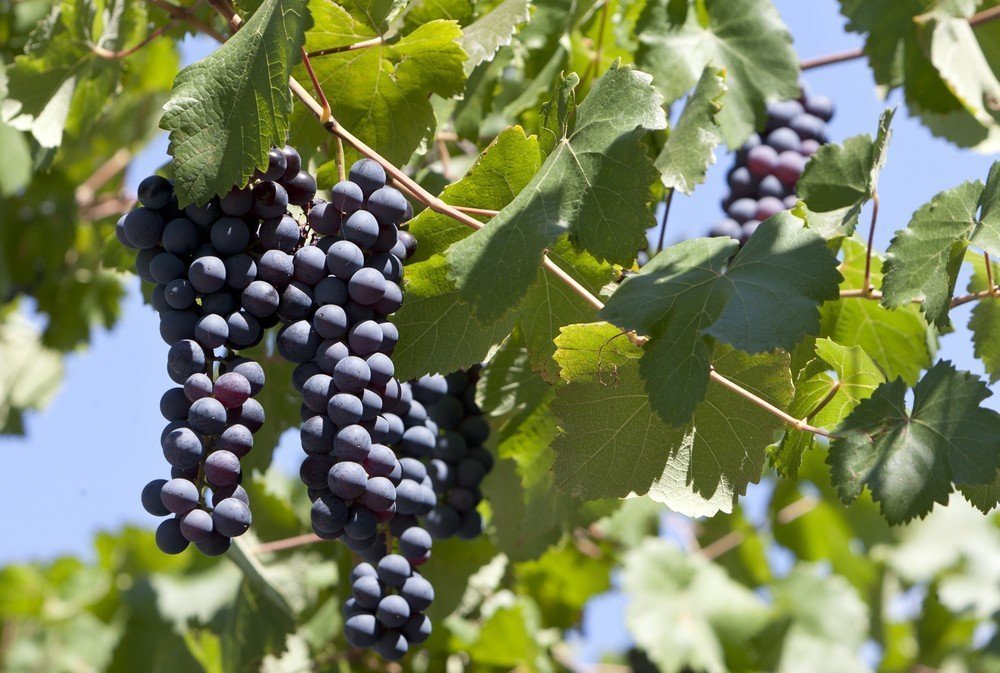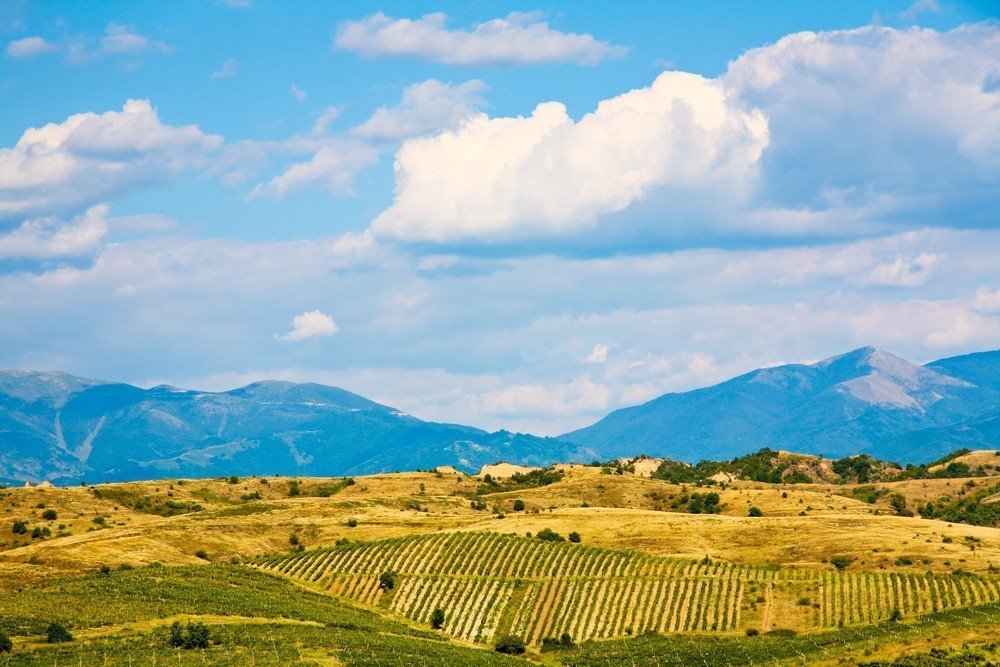 Vineyards in Melnik
Having just €15,000-25,000 you may acquire a small shop or office in the center of a small town. Hectares of fertile land with plantings (this may be a cornfield, peach orchard or vineyard) located, of course, outside of the village cost from €6,000.
But Bulgarian experts from different country regions say that specialized business object ability to generate income, almost entirely, depends on the degree of involvement and professionalism of its owner. Sometimes in the case of successful purchase of well-located object it is easier to earn income from the rent.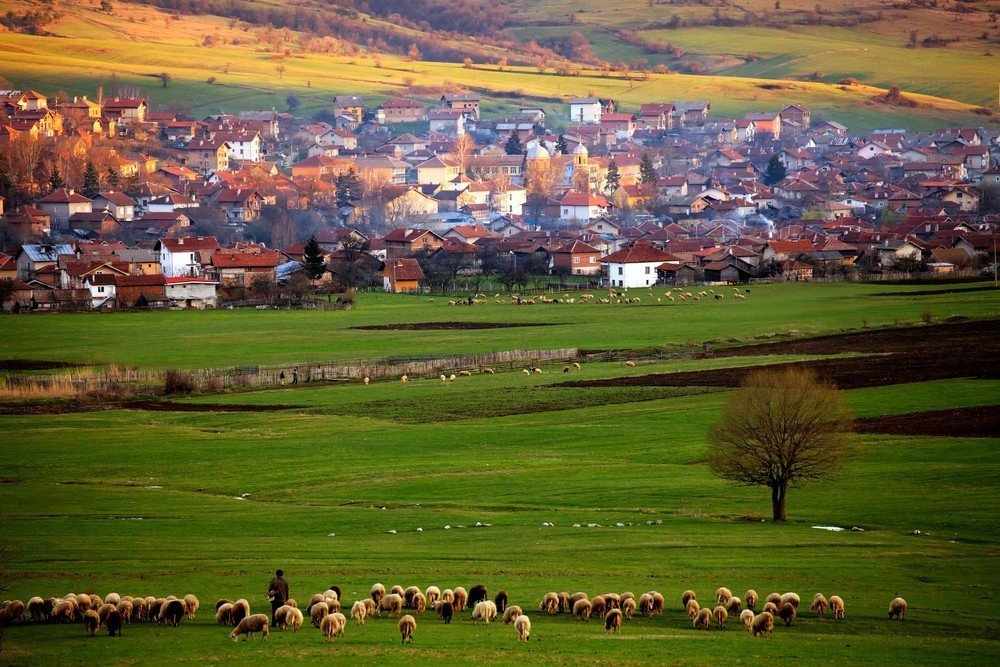 Russian dream
"Last year we sold out mini-hotel in Ravda (district of Burgas) to the client from Saint- Petersburg. It has 10 rooms. Property price was €200,000. Location was very convenient. During first summer buyer with his family lived in "owner" section of the hotel and watched ... There were a lot of people wishing to book a room, although the hotel wasn't yet opened. This convinced the new owner that his choice was right. By the way, he was quite adequate in estimating further actions; to work in the hotel together with his family, minimizing the number of workers employed", said Alex Lozev, the owner of "Star Service" .
There are a lot of mini-hotels sold - both at the seaside and in any town across the country as well. There are no sightseeing-free towns in Bulgaria. Prices start from €150,000.
"It's in the Russians nature to have so-called "Russian Dream" to open own restaurant or hotel in a small European country. Not only customers who have enough resources to start a business, but even those who have ultra-low budgets state their desire to start adaptation with opening a catering point. Unfortunately, they do not always understand the essence of such a small business", said Iliyana Christova, Owner of real estate company "Selwyna".
--------------------
"Russian dream is to open small restaurant or hotel in a small European country"
--------------------
Elena is a lady with a "Russian Dream" that became true. She owns a small restaurant for 30-40 seats, in one of cozy towns in central Bulgaria, in Gabrovo's region. Russian girl from Moscow married to a Bulgarian restaurateur. Elena joined the family business, when she came in the country twelve years ago. Since then she has not been at home. At "why?" question she reasonably answers: "First, there is no time. When may I go? Look, we work 6 days a week, except Sunday. Husband works in the kitchen and I'm in the hall. We have a helper girl - the waitress and that is all. We can't go anywhere together. How can we stop the business?"
We talked to Elena about how large this business has to be developed to be managed without working themselves on a permanent basis. No, earnings are not enough. While Elena and her husband did not complain as it's enough for living and they may afford small pleasures.
Such examples are everywhere in Bulgaria and in Europe as well.
Text: Julia Lozovskaya, especially for ee24.com