Britain, France or Germany? The problem of choice can be resolved in favor of Belgium, situated in close proximity to major European countries. Residential property in Belgium will bring good capital gains, and commercial property will provide a stable income.
Real estate prices in Belgium: to new heights
To put it mildly, Belgium is not the most popular place in terms of real estate, except for the inhabitants of the neighboring countries. The main buyers in Belgium are the Germans and the French, but for the Russians, this country is not even in the top twenty of priority European destinations. Belgium is a beautiful country; Brussels is a beautiful city, though tarnished by thoughtless actions of the government. Splendid attractions of the capital, made in various styles ranging from Gothic and ending with Art Nouveau, attract many tourists from all over the world. But Brusselisation, the destruction of some historic neighborhoods for new buildings of dubious quality, did not benefit the city. However, if local beauties are not enough, you can always escape to Amsterdam, which is in 200 km from Brussels, or to Paris, in 300 km.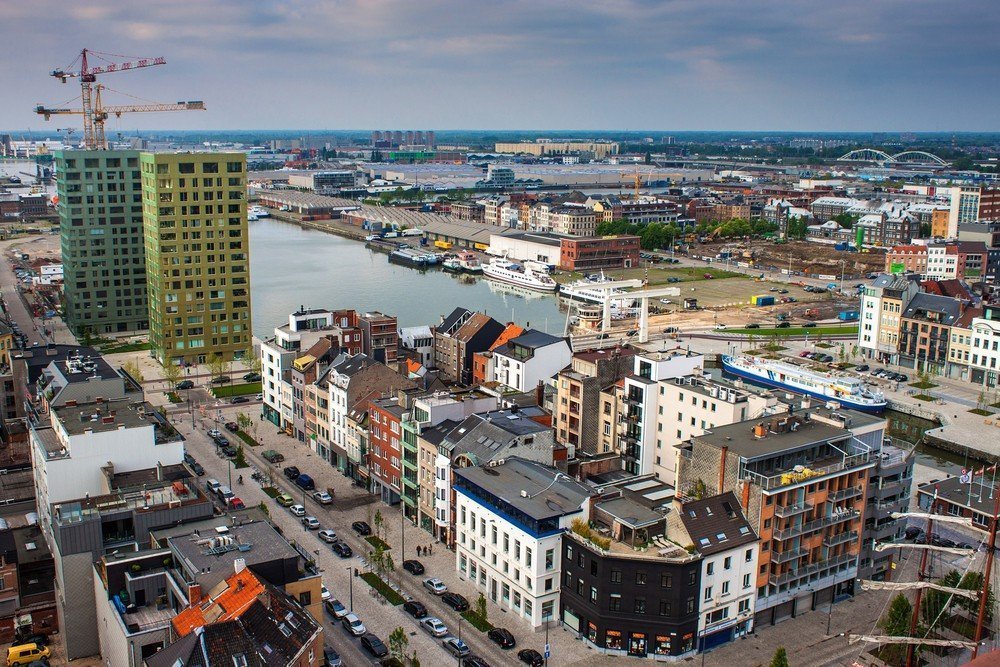 Antwerpen
Crisis hardly affected the real estate market in Belgium. This is a unique example, when rise in prices, which began during the pre-crisis building boom, continued against the background of global financial problems. The same period in other countries there was the most powerful crash or stagnation in the best case. From January 2002 to January 2008, apartment prices in Belgium rose by 75%, and from January 2002 to January of 2013 – even 97%, which is almost twice. Price for an apartment was €100,500, now it is €197,700.
--------------------
"For 11 years prices for apartments in Belgium rose twice"
--------------------
House prices in Belgium show similar dynamics, and villas – a smoother one (20% for 11 years, to an average of €332,100). This is data form the inventory of the Federal Public Service of Finance of Belgium, based on all purchase and sale contracts made in the country.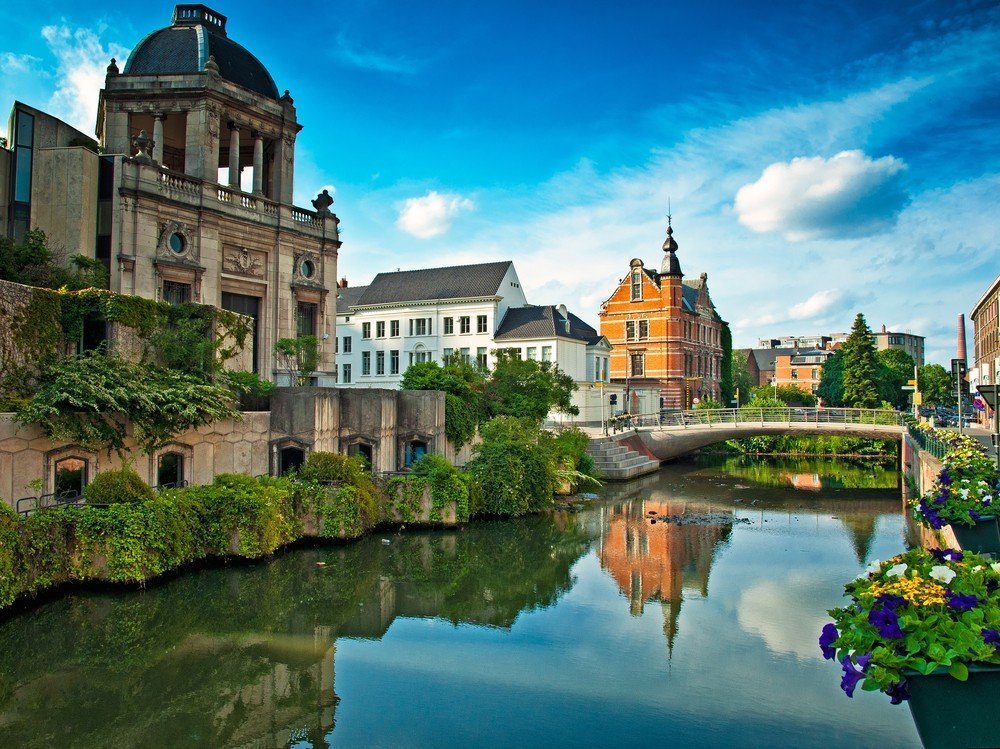 Ghent
Real estate in Brussels is considered the most expensive, followed by Flanders and Wallonia. Not by chance the Russians prefer to buy houses in the Brussels-Capital Region and Flanders: it is a seaside Dutch language region, which is famous for its beautiful old cities, such as Antwerp, Ghent and Bruges. Wallonia, which borders France and has no access to the sea, is less populated and less attractive to foreigners – of course, if we are not talking about the Francophones.
| | | |
| --- | --- | --- |
| | Houses | Apartments |
| Brussels | €369,000 | €224,000 |
| Flanders | €210,000 | €212,000 |
| Wallonia | €146,000 | €164,000 |
Data from Statistics Belgium on average sales prices in 2013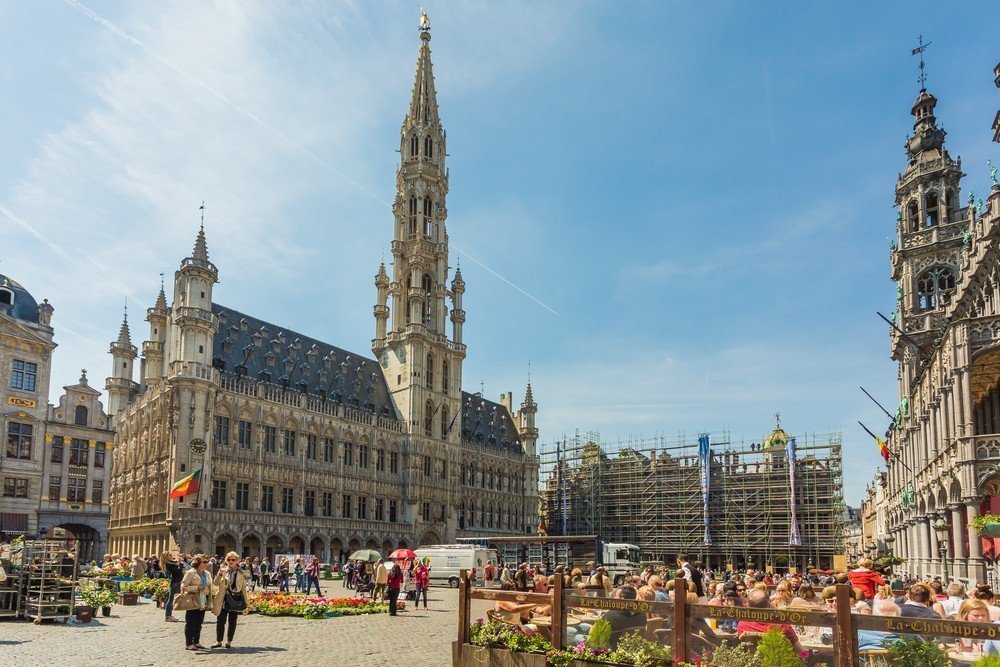 Brussels
The most expensive areas of Brussels are commune of Ixelles in the heart of the city and Woluwe-Saint-Pierre in the south-east of the capital. Prices for apartments: €246,500 and €290,000 respectively. Communes of Molenbeek-Saint-Jean, Saint-Josse-ten-Noode and Anderlecht are choice of buyers with a limited budget, not exceeding €150,000-160,000. (Median prices that reflect the situation better than average ones) But you can find cheaper. To purchase a studio in Brussels you will need a minimum of €70,000-100,000, based on €2,000-3,000 per sq.m. Comfortable, practical and inexpensive.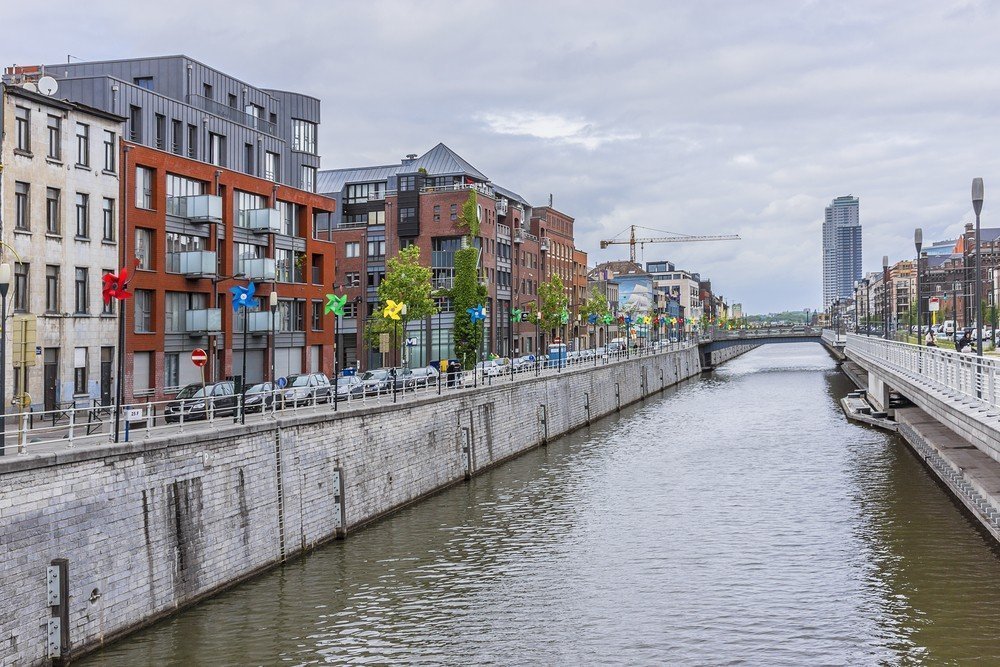 Brussels, commune of Molenbeek-Saint-Jean
Future of the market. Optimists vs. pessimists
Real estate in Belgium continues to rise in prices, and, apparently, the process will not stop in the coming years. Although at this point there are two basic forecasts: positive and negative. The first insists that since 2013 prices of houses and apartments rose by 2.3% (to an average of €2,000-2,200 per sq.m), the trend will continue in 2014 (+1%), and in 2015 (+ 0.5%), and in 2016 (+ 1.5%) – this opinion is shared by a reputable international rating agency Standard & Poor's. Analysts, therefore, suggest the possibility of capital increase – to buy, wait a bit and resell for higher price. Also, you can earn on rental: population of Brussels and Belgium as a whole is growing from year to year, so you won't have to wait because of the lack of tenants. In 2013 renting out an apartment in Belgium brought an average of €740 per month, and only for one year rates increased by 15%.
The second line of the probabilistic behavior of the market is formation of the "bubble" and its blast. Both the IMF and the ECB, and the National Bank of Belgium made statements that real estate in the country is extremely overrated (up to 60%) with respect to rent and income of population. Opponents of this approach argue that comparing cost of housing to rental cost in the country, where rent is not developed (except Brussels and some big cities), is not right. Financial institutions are criticized for the fact that in calculation of income they take GDP per capita as a basis, but not real income of people that casts doubt on the correctness of revaluation of property conclusions.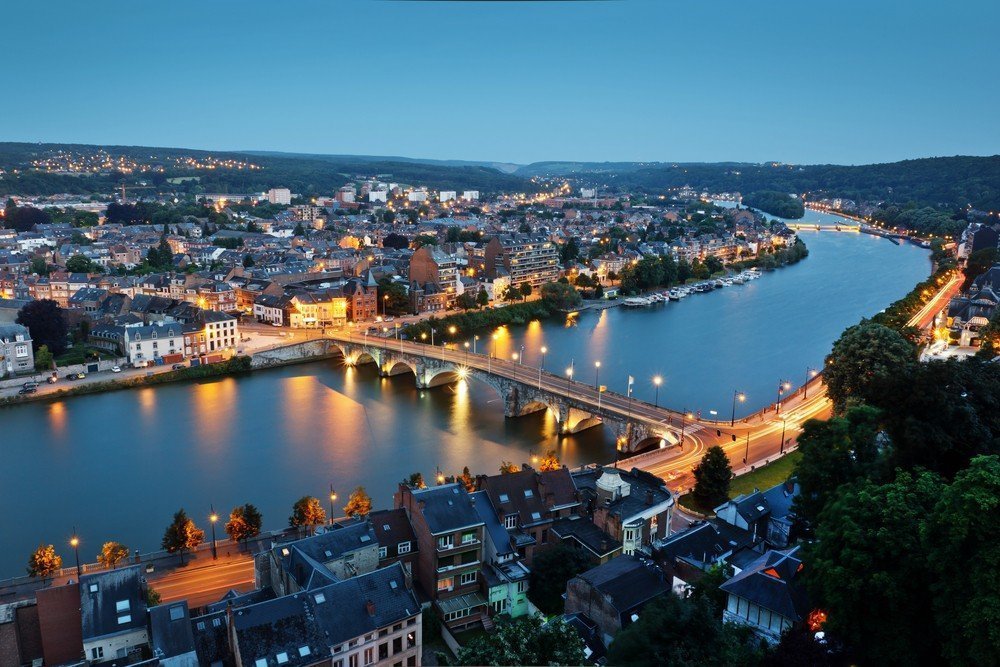 Namur
From office to a nursing home
All the talk about stability and rising prices are valid with respect to commercial real estate. Entrepreneurs have a unique opportunity to capitalize on euro-businessmen and euro-officials, as there are many of them in Brussels. The city has a number of international institutions: high-rise office buildings of the European Commission and the EU Council, the European Parliament building complex, the headquarters of NATO and the large number of head offices and branches of world-renowned companies. Naturally, there is great demand for apartments and commercial premises for rent.
--------------------
"Commercial real estate in the capital of the European Union is attractive by default"
--------------------
Investments in commercial real estate in Belgium are increasing every year. According to Jones Lang LaSalle, in 2012 this amount was €2.2 billion, in 2013 – €2.3 billion. About 60% of the investments go to office real estate, about 10% – to production and logistics. The Belgians themselves are major players here (half of transactions), as well as the Germans and the French (in total up to 15%). Apart from traditional areas people pay attention to new ones more and more often. For example, health services such as: health centers, nursing homes, nursing centers, and so on, become more interesting.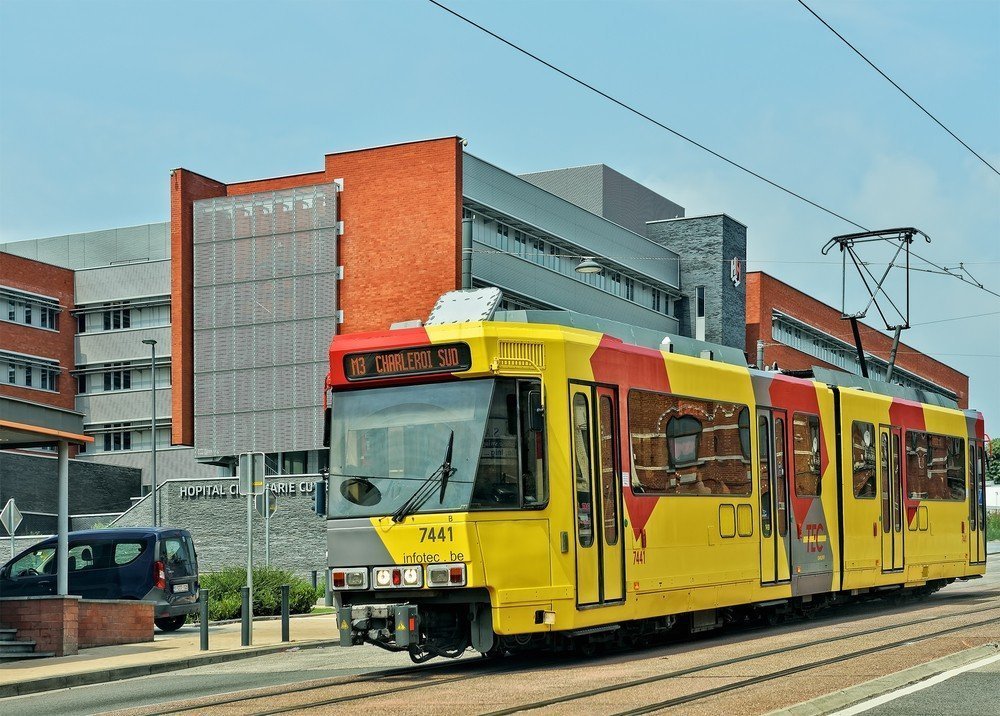 Charleroi
But offices continue to play a leading role in portfolios. Although buying them costs 25% more than the average for the EU, and even 18% more than in the neighboring Netherlands, tenants' demand justifies the investment. In Brussels, for example, 11% office spaces are unoccupied. But there is another way: in conditions of capital high-cost there is a tendency to diversify the locations of offices and public institutions: in the regions prices are lower and employees are highly-qualified. Monitoring the attractiveness of such investments and providing them is prerogative of local government.
Text: Kirill Ozerov, ee24.com
Main photo: Dinant on the River Meuse