Which of the luxury Mediterranean resorts in Europe had not ever been a small fishing village? The earlier it has been transmuted, the higher are the price today and the more elite projects it currently has. In Spain, one of such places is Marbella; today its degree of respectability could hardly be overtaken by any other country region.
In the footsteps of princes
And all this happened because, unlike most more northern Spanish coast, this place has been bringing its burden of popularity for nearly five centuries. Generally, it is said that the name Marbella owes visit of Queen Elizabeth of Castile, who said in the 15th century: "What a lovely view!" So, the place was called – lovely sea, if translated literally from Spanish. It is a legend and the facts are that in the middle of the last century, Marquis Ricardo Soriano, who also was fascinated by this coast, bought there several villas. Invited his friends – princes and other famous personalities to visit him, and they liked that place too. That was the beginning.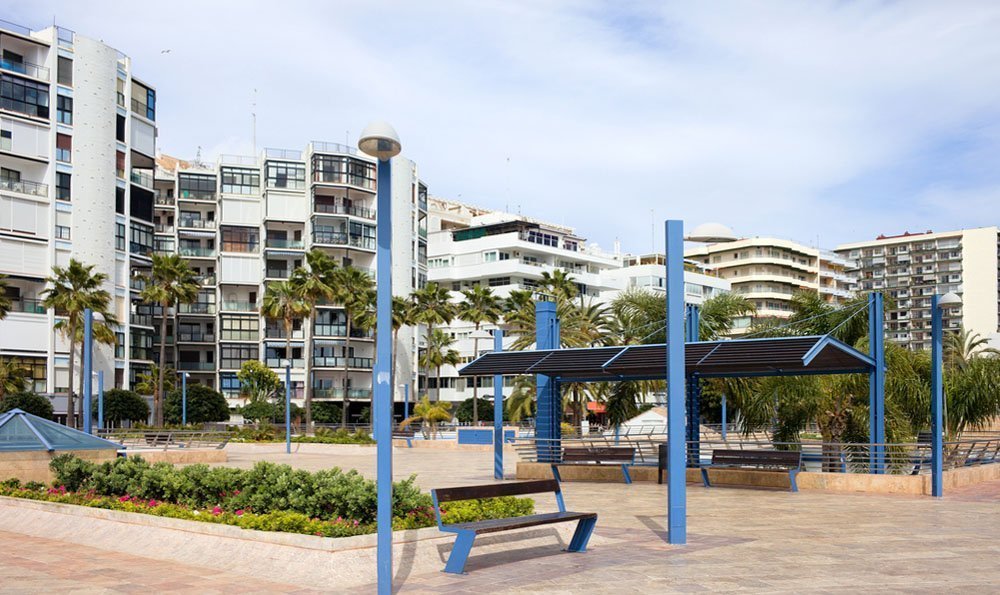 Photo of Marbella
After the Second World War royals and the Spanish aristocracy began to actively acquire land and build luxury villas in Marbella... And by the end of the 20th century creative and modern Russian business elite also moved here. And each requires square meters. Probably that is why for the usual question "How are you?", Spanish and Russian realtors, working in Marbella, invariably answer: "Excellent". And start talking about the prices increase and purchases of villas at the "off-plan" stage even in a crisis period. As if incidentally they recommend to have a look at the houses from €3 million and building plots from €1.5 million with the best locations in the region and with a panoramic view of the sea - until such sale offer still exist there.
Geography of Spanish "luxuries​"
A conversation with clients here will not be started with a budget less than €100,000 – otherwise, please, follow to the north- east of the country. But from €300,000 are some available offers, although the budget about €500,000 gives a full choice of apartments not of houses, of course. Houses are from €800,000, but not on the beach area. Having €1 million you may already look for apartment at the first sea line. But wherever were the proposed options, in Marbella and its suburbs everything is just wallowing in greenery. This is important given that the city is almost at the same latitude as the African Algeria is.
--------------------
"Negotiations here won't be started with budgets less than €100,000"
--------------------
Yet we must understand that in Marbella, of course, there are no new buildings. We are talking about projects in suburban resort areas – and they already start from just five minutes drive from the center and finish by golf courses within half an hour drive.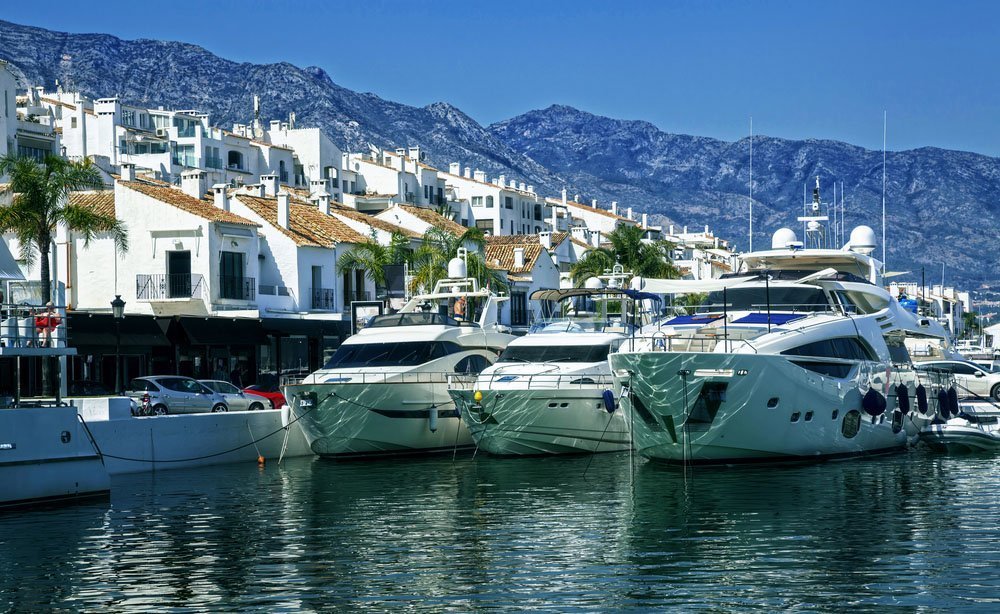 Puerto Banus
The most prestigious are concentrated in the so-called "Golden Mile" – an area of several kilometers that stretches from the town of Marbella and Puerto Banus (famous harbor of millionaires). It is named so because villas and mansions of many international celebrities are located here. The most prestigious Spanish hotels are also here.
Example of purchase: town house in the Sierra Blanca ("Golden Mile") – 5 minutes away from the center of Marbella, the price is €1.65 million, 3 bedrooms, 2 floors, 5 bathrooms. The house has private elevator, two car garage, private garden, swimming pool with solarium. The price already includes "smart house" and alarm systems, kitchen and furniture. Pool is shared with neighbors, as well as the garden. Sea view from the second floor.
The first line of the golf course
"For about €500,000 you may buy top-quality apartments in Marbella in such areas as: New Andalusia, and even closer to Puerto Banus. If we are talking about townhouses, then we must realize that in this case, good quality townhouse will cost about €700,000. Private houses start from budget of €800,000 and the prices may reach €60 million", says Ian Tozer, CEO of the Spanish company Seabestlandc.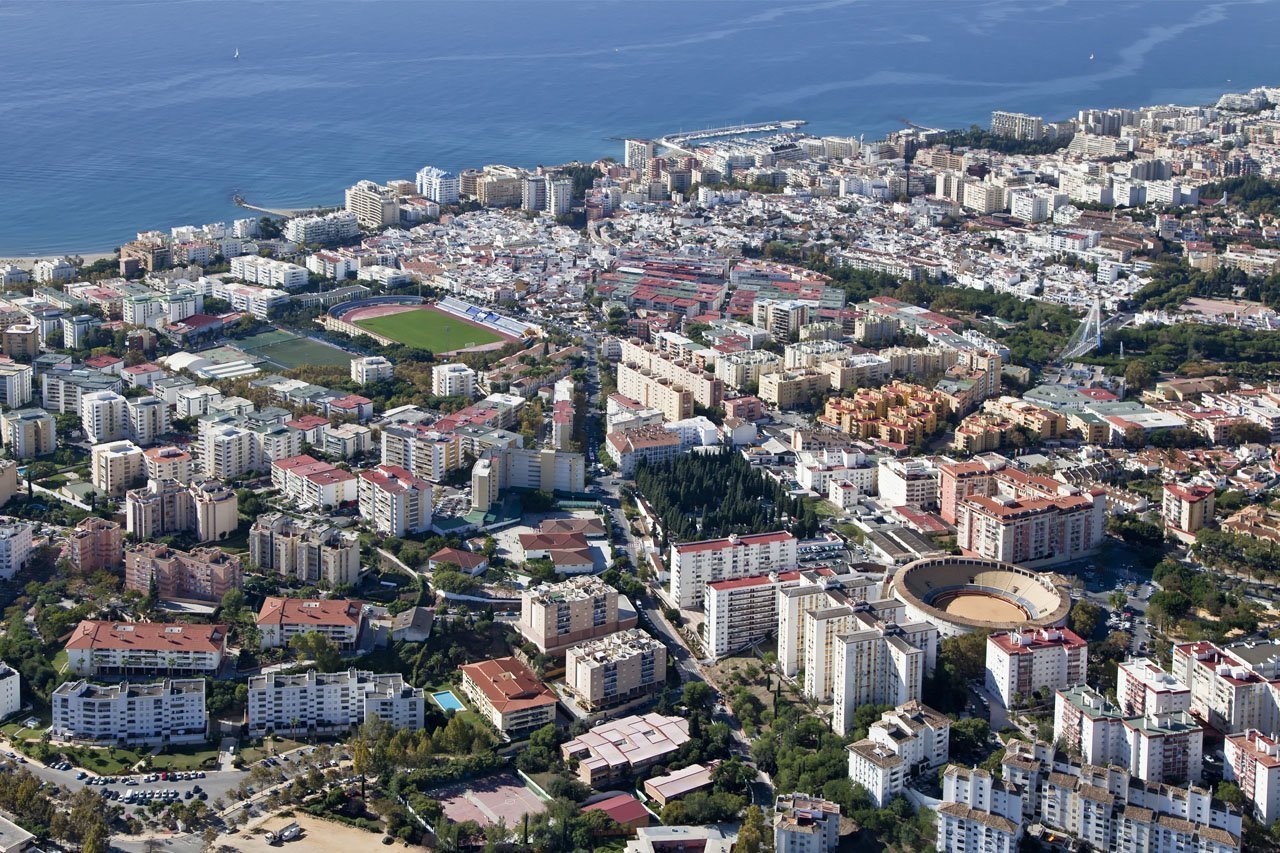 Aerial view of Marbella
"Up to half a million euros in Marbella I may advise to purchase quality two bedroom apartments, with area from 120 sq.m with large terraces in a complex with security, located at the first line of golf course with a beautiful green area, a spa and an indoor pool, and it may cost even a little cheaper, as developers currently give a good discount for remaining proposals. Closer to €1 million there are offers at the 1-2 line of the sea. If we are looking for the property for a short term stay, the best is in the walking distance to the beach. For longer periods it is possible to take something up to 2-3 km away from the beach with beautiful views over the golf course, sea and mountains next to school, for example, if there are children," recommends Elina Sivankova, Director and Partner at InvestPravo Property.
As neighbors for the oligarchs
Say that Marbella has become one of the safest cities in Spain after the famous footballer, and the former Mayor, Jesús Gil took extraordinary measures to evict all the dubious personalities outside the city. It happened long ago, but even today the effects are felt very positively. The Russians appreciated that a lot, as they pay too much attention at the security of location selected as their second home in Europe. The expansion here has been started twenty years ago - closer to the Arab sheiks, Hollywood stars and other oligarchs and till now the Russians are very active in Marbella. Deals with wealthy today form a significant share of the local market.
--------------------
"Marbella has become one of the safest cities in Spain"
--------------------
"For the Russian customers at the first place are high requirements to the quality of construction and architecture, regardless of the type of real estate. Are in demand offers for apartments with 2 bedroom from €300,000; with 3 bedrooms from €1 million near the beach and small villas with panoramic sea views within the budget range of €2-3 million, next to good english or english - spanish schools and with developed infrastructure," says Elena.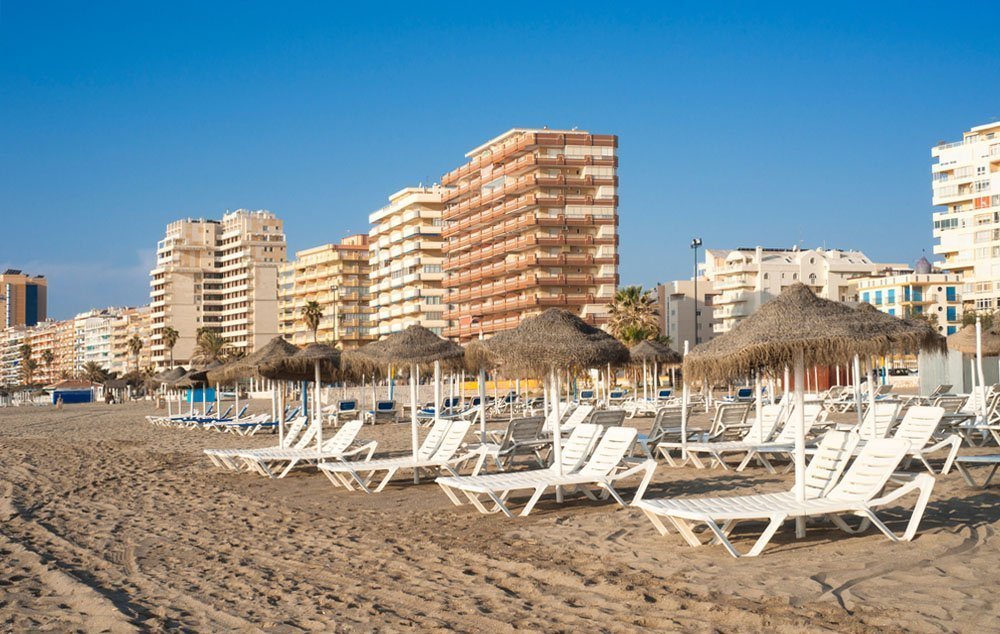 Fuengirola
"In fact, the myth that Russian customers differ a lot from the Germans or British, is not true," says Ian Tozer. "All homebuyers looking for their place in the sun abroad, prefer apartment or house near the sea and with minimum distance away from the airport. Proximity to international schools, the opportunity to live in an area with developed infrastructure are very important for them. In regions like Benalmadena, sales are actively proceeding, especially on such projects as Lareservadel Higueron or project construction phase like SouthBeach. The Russians are really active now, but in Marbella luxury real estate market is also supported by the Scandinavian as well as Arabic and Chinese customers. Tastes differ in architecture style and location," says Mr Tozer.
If not British, so the Scandinavians
To the question of whether the primary or secondary market is more preferable, experts in unison reply that it is the primary. Freshness of construction and environment, the possibility to order design and interior decoration for your taste, a 10-year warranty – all that are the benefits of buying from a developer. Probably in the middle and economy segments that are not represented in Marbella as a class, it might be better to prefer secondary housing, fearing disruption of construction schedule, or any force majeure. Reality here a bit differs. During the last year or two elite market hasn't been fallen in price, as it hadn't not even in a crisis period.
-------------------
"Prices in the high segment are stable"
-------------------
"Prices may have fallen in the areas that have not been very popular among foreigners, or in regions that are not in the demand top in domestic Spanish property market. But in the cities and regions such as Marbella and Barcelona, ​​and especially at the first sea line in these zones, prices never fall sharply and do not rise as demand always exists if it is not British, so it is Russian, if it is not Russian, so from Scandinavians. Expensive real estate segment has not changed in recent years. Prices are stable in the high segment, the market has become more active in recent months and we sometimes even see an increase in prices," says Ian Tozer.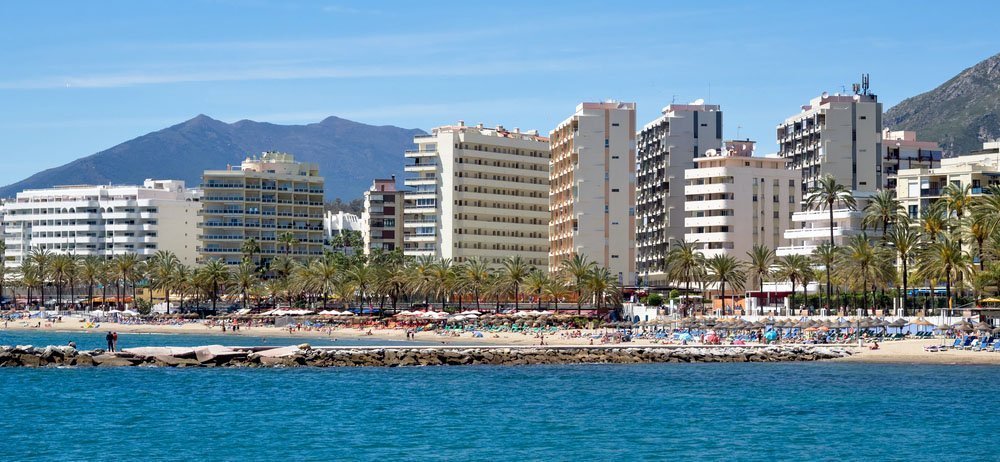 Coast in Marbella
"There is a demand for expensive real estate segment and the market feels confident," confirms Ellina Sivankova. According to her, the prices for luxury real estate slightly decreased a couple of years ago, and now everything is very individual – it is possible to bargain for the secondary real estate but it is almost impossible to get a discount for new apartments and villas in superior locations.
Text: Julia Lozovskaya, especially for ee24.com