When will property prices in Spain stop falling and why should you postpone the deal up to this point? Why do experts believe that prices are too high, if housing is cheap? What real estate is it favorable to buy in Spain? See details in the material on ee24.com.
Slowing down the freefall
Property prices in Spain are decreasing and we can state with full responsibility that no region has got out of the crisis yet, and it gets even more bogged down in it. The amount that sellers of secondary real estate want to get for their housing, serves as good evidence. According to such data from portal Fotocasa, in June, 2014 in each of the 17 autonomous communities of Spain you could buy real estate cheaper than a year ago.
By the way, national average price for a square meter of residential property is €1,656, which is €43 less than in May and €117 less than last June. The annual decline of 6.6% is nothing for Spain, compared to the double-digit index in the early 2010s. Fall in prices slows down, but it still goes on. See below how long this slowing down will last. (By the way, notaries provide data on actual transaction prices: in May a square meter cost €1,200, having fallen in price by 4.5% over the year. But let's come back to the offered prices, they reflect the sellers' mood well).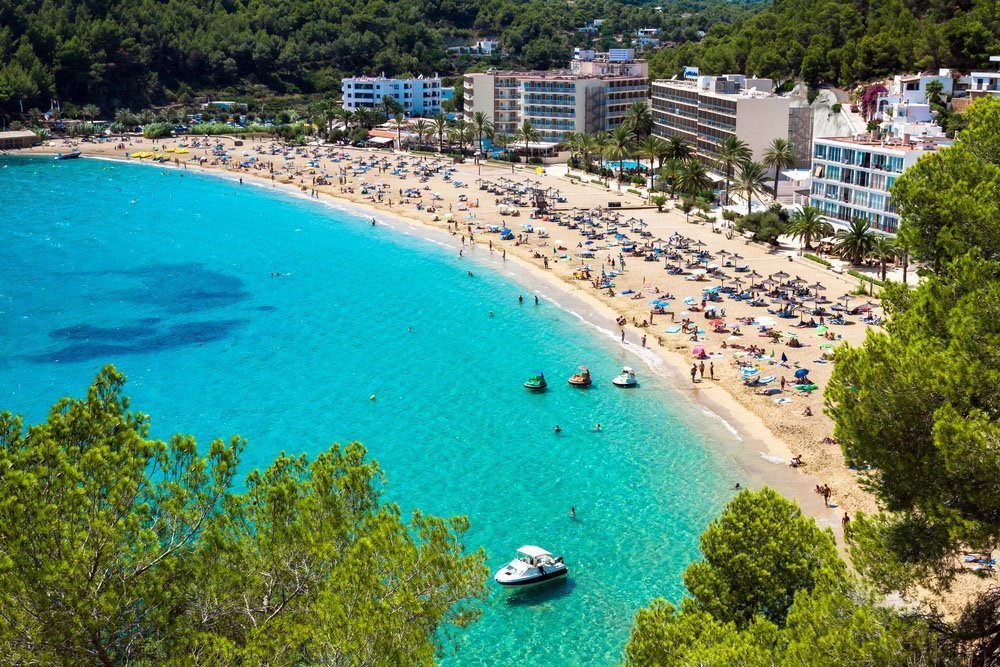 Beach Cala de Sant Vicent, Ibiza, Balearic islands
Over the years of crisis, housing of small area fell in prices most of all: up to 60 sq.m. – by 45%, up to €1,888 per sq.m., from 60 to 100 sq m. – by 46%, up to €1,574 per sq.m." As before, foreigners buy spacious accommodation, which is often referred to elite category. And a square meter costs there most of all (opposed to non-crisis markets, where studios are more expensive than two-bedroom apartments): accommodation from 150 to 300 sq.m. got cheaper by 31% and costs €2,097 per sq.m.
Over the last year, prices fell noticeably in Navarra (-9.6%, to €1,755 per sq.m.), Catalonia (-9,5%, €1,987) and Extremadura (-9%, €1,170). Valencia looks good compared to them (-4,3%, €1,305), as well as the Canary Islands (-4,3%, €1,330) and the Balearic Islands (-3,8%, €1767), where real estate prices dropped least of all.
The most expensive housing is still considered to be in the small but proud Basque Country (14th out of 17 by area) – €2,927 per sq.m. The northern region is followed by communities with major cities of Spain – Madrid (not to be confused with the city) and Catalonia, with prices of €2,215 and €1,987 per sq.m. respectively. Castilla – La Mancha, Extremadura and Murcia, are the cheapest, as the cost of a square meter does not exceed €1,200.
But popular "Costas" are quite affordable. Prices in the province of Alicante (Costa Blanca) are €1,312 per sq.m., in the Province of Tarragona (Costa Dorada) – €1,395 per sq.m. The Province of Malaga (Costa del Sol) is slightly more expensive – €1,572 per sq.m., as well as the Province of Girona (Costa Brava) – €1,700 per sq.m.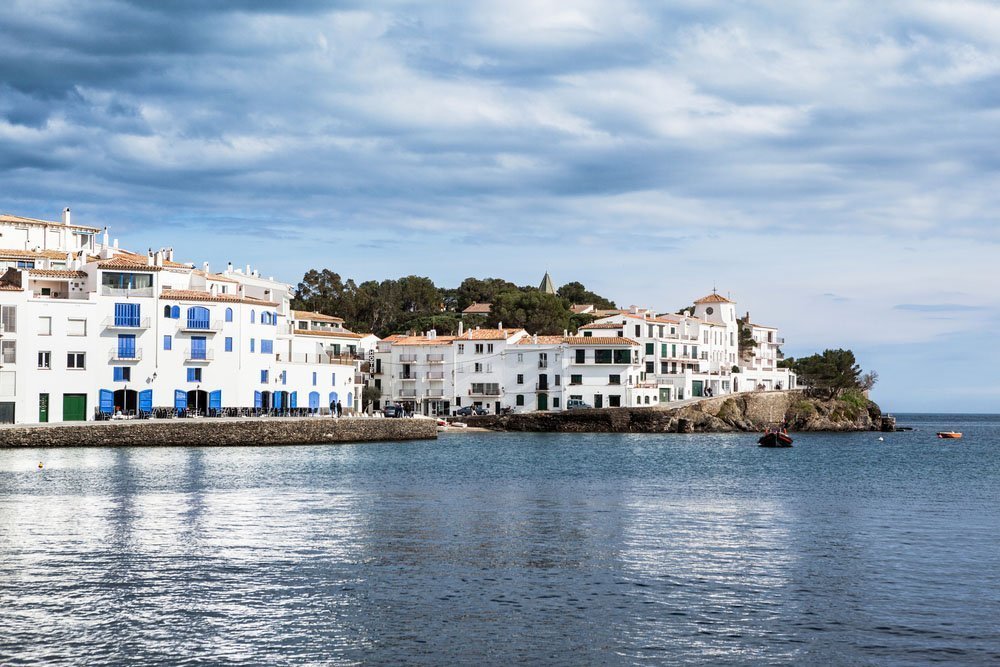 Cadaques, province of Girona, Catalonia
Slow down distance
To wait or not to wait: that is the question. Most experts agree that property prices in Spain are too high and one should expect further fall. But as it always happens, there are some opinions that are contrary to the mainstream.
Housing in Spain is overvalued by 10%, warns the IMF. It means that it is too expensive compared to average salaries and cost of rent. It's no laughing matter: economists estimate that vacation property in Spain pays off in 32 years: starting from 17 years in Mallorca and up to 67 years in the Basque Country. It means that apartment prices are so high, that they are absolutely disproportionate to rental rates. When prices fall by 10% more, it will make sense to talk about stabilization.
Citigroup seem to have peeped the data in the IMF report and they also said that prices will fall by 10%, and it is only until the end of 2014. According to the most optimistic bankers' forecasts, the reduction will be about 5-6%.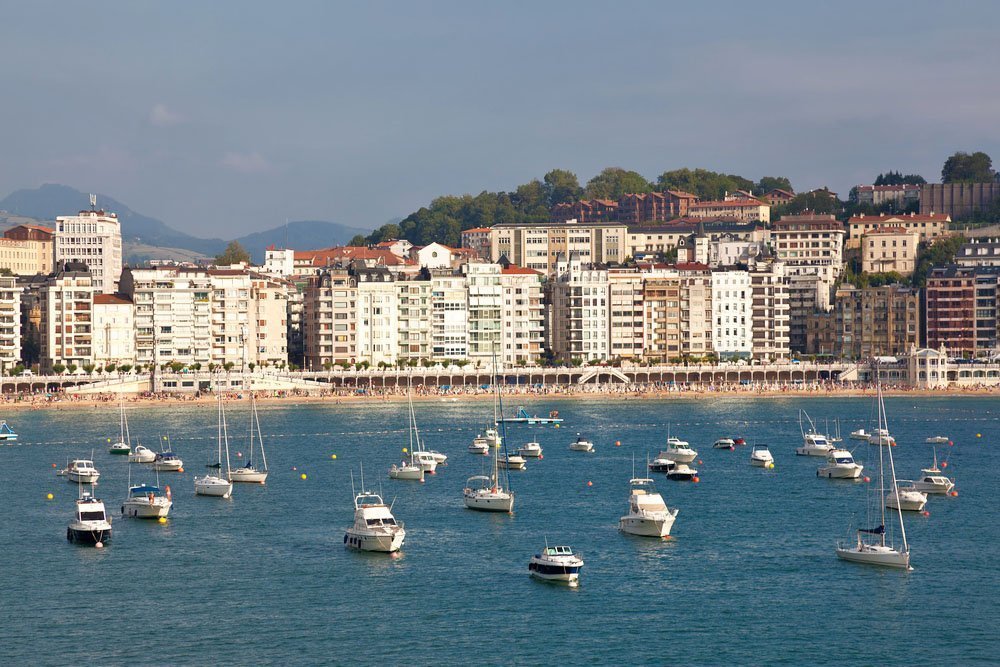 San Sebastian, Basque Country
Professional real estate appraisers echo that there are no obvious signs of market recovery. Sociedad de Tasación (literally, "Society of appraisal") state that price drop has slowed down, but prices still continue to decline. According to appraisers, over the last year housing prices decreased not by 6.6%, as in Fotocasa, but by 2.5%, and over the previous year – by 15%. Everything is so unpredictable that Sociedad de Tasación are not ready to say when prices will stabilize.
What can affect further decline in prices? Now banks have accumulated €30 billion real estate assets – that is about 200,000 properties in terms of average marketable apartments. In 2013, the amount of such assets increased by 14.5%, which means that developers continued to go into bankruptcy (about half the amount which was withdrawn by banks), and buyers continued to experience difficulties with mortgage payments (the second half). In order to sell all these unnecessary houses and apartments (banks have to pay maintenance) they use various promotions: "2 for 1" and "only this week," and "certificate in IKEA for buying a house," and "the first six months of mortgage for free."

Albayzin (City of Granada), Andalusia
But some economists are sure that Spain is at the bottom and it is ready to make a leap to bright future. Alfa Inmobiliaria claim that in some regions real estate will start to rise in price in the nearest future. That is due to the facts that prices have hit the bottom, and that banks have become more willing to provide mortgages. You need to earn €1,100 per month to get a mortgage for a standard apartment, – against €4,800 per month in 2007.
Head of the Economic Research Institute José Luis Feito also believes in revival of the market, but with some stipulations: only if the positive factors coincide. The first one is continued economic growth. The second one is overcoming unemployment. But, perhaps, no one except Mr. Feito expressed such bold thoughts.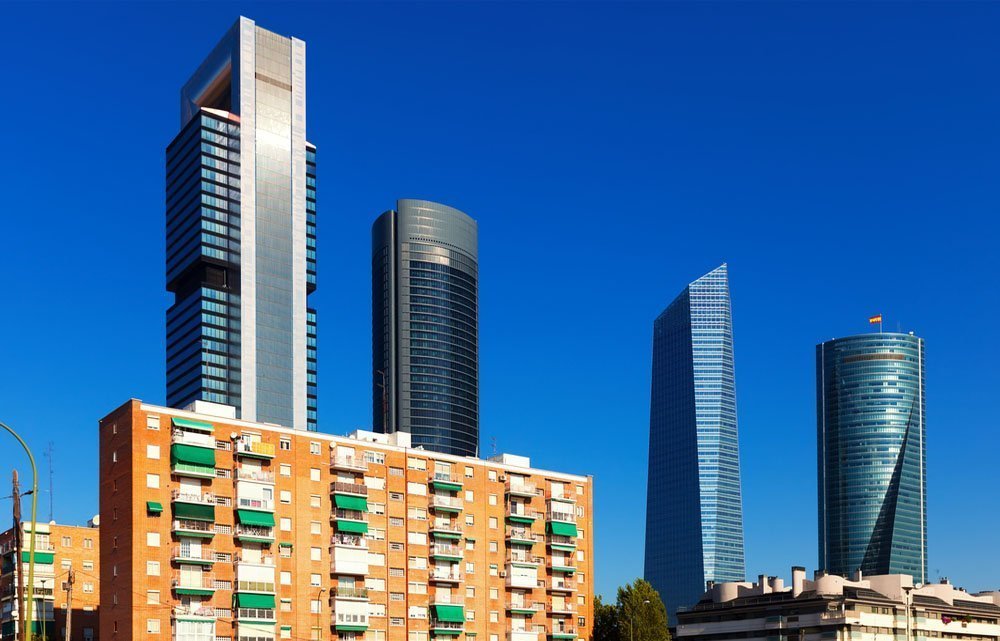 Madrid
Buying, buying! Foreigners come to Spain
In the first quarter of 2014 sales to foreigners increased and reached 19.4%. This is really a tremendous proportion, if you come to think of it: one of five transactions was with non-residents. The British are the first (13.8% of foreign buyers). They are followed by the French (10.5%) and the Russians (8.4%). Over the last year there are almost twice more Chinese buyers and by half more Russians. It is significant that foreigners, who do not seem to be affected by crisis, buy more expensive real estate in Spain than locals. A square meter goes "abroad" for €1,486.
Now it is favorable to buy housing for oneself as soon as it will start to rise in prices. It is cost-efficient to buy a property where it is already rising in price – in Madrid, Barcelona and the Balearic Islands. Moreover, buying a cheap apartment in Spain for renting it out will also bring a good return. Buying something for investment purposes is nonsense: it is better to pay attention to London, Berlin, Vienna, and other truly safe heavens.
Text: Alexander Fetyukov, ee24.com