Warm summers and snowy winters, beaches and ski resorts, urban entertainment and measured life in a comfortable house in the suburbs, and most importantly – the ability to move and obtain resident status at a very modest budget. We are talking about Slovenia. Three facts about the real estate market, described in this article will turn this country from terra incognita into open book for you.
Fact 1. The residence permit – it's easy
Obtaining residence permit in Slovenia is formally possible, even if you don't own real estate and haven't spent fabulous €250,000 or €500,000, as required by other countries. However, actually, real estate (residential and commercial) is still required – rented or own.
Residence permit obtaining in Slovenia is based on the company registration and the costs are very small compared with England or France, where you have to invest millions of euros. The authorized capital is €7,500, the minimum employee wage is about €10,000 per year, taxes on each residence permit holder are approx. €5,000 per year, the minimum annual profit of the company required for further residence permit cancellation equals to two minimum wages (about €1,700), and it is also required to pay €300 taxes. Annual accounting services will cost another €1,500.
Let's sum up: we must immediately pay €7,500 and spend at least €18,500 each year, taking into account that bigger part of this sum returns to the founders in the form of wages. And do not forget about the property costs, the residence permit holder is unlikely to stay at the hotel (although few days stay in a year is theoretically possible, no one does so).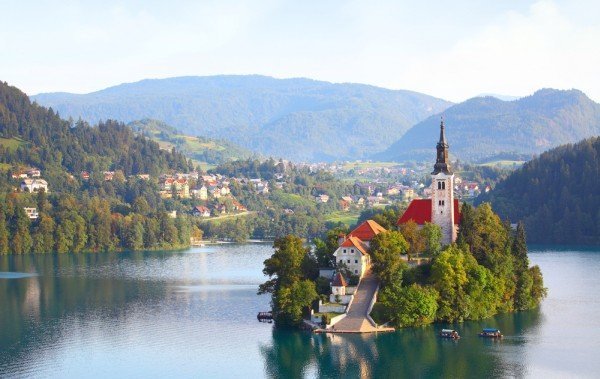 Lake Bled
Fact 2. Property is not extremely expensive
In Q3 2014, housing in Slovenia cost by 5.4% less, than a year ago. According to government agencies, the cost per square meter in the apartment was €1,500, and the price for the house with a plot was €106,000. The "bad bank" of Slovenia Družba za Upravljanje Terjatev Bank (DUTB) is going to start selling off its existing properties (apartments and land), but will present them on the market in portions and at a reasonable price, so that won't affect the situation much, say the experts. In general, the buyers still have time to think about.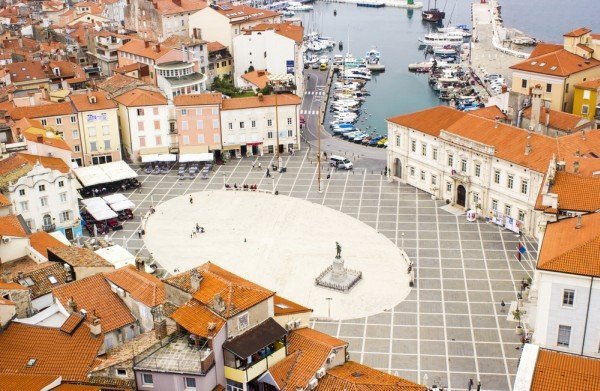 Piran
Budgets for purchasing real estate in Slovenia are approximately as follows: house under renovation in the east of the country and away from the sea worth up to €100,000; having a bit more than €100,000, you may count on an apartment in Ljubljana or a small house in the mountains or on the lake shore; €1 million and more cost the best apartments in the capital or exclusive mansions on the Adriatic coast, which is only 45 km long.
Structure of real estate sales in Slovenia, is not yet in favor of developers. Dyan Papezh, Head of real estate department at the Chamber of Commerce, told The Slovenia Times, that sales of new apartments fell, but buyers pay attention to the secondary market, where 2 of 3 transactions were made last year. Existing apartments are a bit cheaper than newly constructed ones, and their prices are falling faster: individual sellers got tired of waiting for better times and make concessions.
Fact 3. The British and the Russians are the main buyers
Traditionally, real estate in Slovenia was not purchased by neighboring Italians but by the British – considering it as a cheap alternative to the Adriatic Italy. But the Russians also do not sleep and have discovered this country long ago: as stated Justin Young, Realtor in The New York Times newspaper, – in 2013-14 approx. 40% of sales were made by the Russians. Although, of course, in 2015 their activity will decrease due to the weak ruble.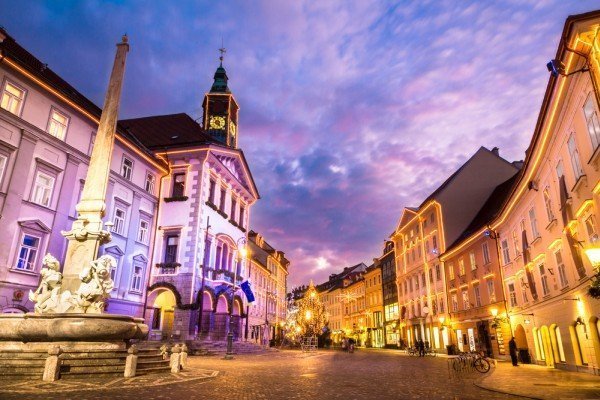 Ljubljana with its Old Town
Preferences of swaggering British and wasteful Russians are quite different. The British, like any gentlemen are fond of noble sports, spend vacations on the lakes in solitude and contemplation of nature. Namely, they are attracted by real estate in the picturesque valley of the river Soca, the ski resorts of Kranjska Gora, Lake Bled and Bohinj. The Russians and Ukrainians, according to the realtor, prefer the coastline of the Adriatic Sea and the most elite places on this small and therefore varnish area. And of course, all the foreigners are interested in Ljubljana with its Old Town, where the property is purchased for investment purposes.
Text: Alexander Fetyukov, ee24.com