Many housing owners in Latvia, who slowed with obtaining a residence permit, have suddenly decided to get it all simultaneously. Those who have no real estate, hurry up to purchase it. Why? It's all about the amendments to the law "On Immigration" that are expected to enter into force since September 1, 2014.
It is worth recalling that since July 2010, foreigners have the right to obtain a residence permit in Latvia for a period up to 5 years for buying property that worth: more than €143,000 in Riga, Riga region and the cities of national importance and in other parts of the country – up to €71,500 (the amounts in euro are not round as originally they were published in lats).
It's the golden age for foreigners, dreaming about the most easy, fast and cheap resident status in the Schengen Europe (with the labor permit and possibility to further obtain citizenship!). As well as for realtors, who have immediately became familiar with new rules of real estate selection and an artless wisdom of preparation and submission of documents for the Migrate authorities. Number of new residents grew almost exponentially in the last four years, and has eventually approached the ten thousand people. That is too much, actually. It's almost a big city's stadium capacity.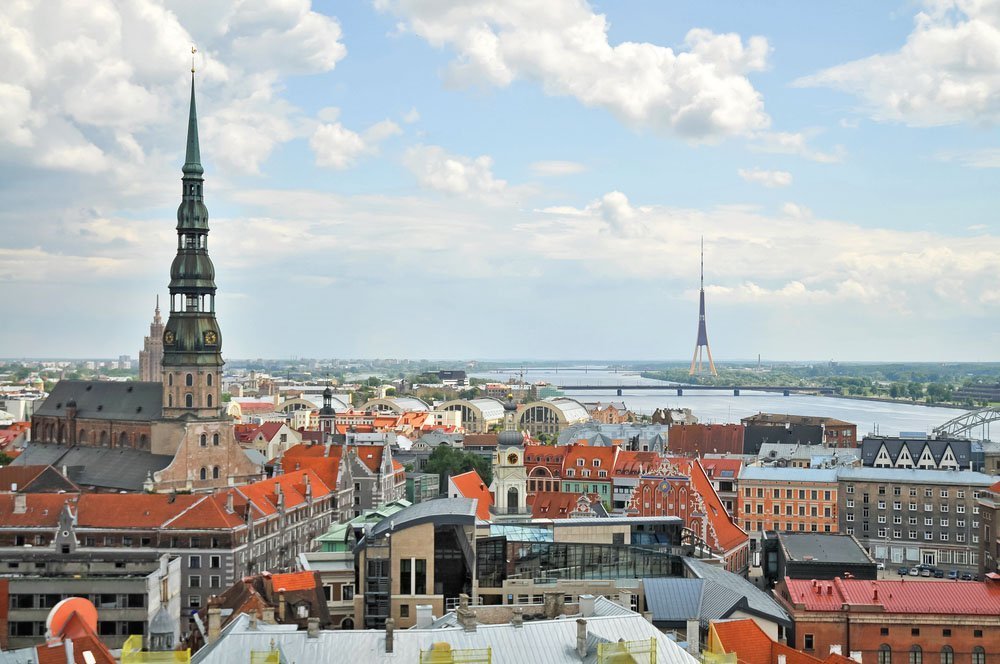 A resident's jumping-off place
But what is interesting: the realtors unanimously note that people, who bought apartments and received the coveted residence permit, very rare use it for its intended purpose; i.e. they do not stay to live in Latvia. There are two basic scenarios: a "residency in case of emergency" or a "gateway to the Europe".
Ruslan is quite an ordinary representative of the second group. "Actually, we were going to live in Spain. However, business is still holding me in Russia, so I'm permanently moving from here to there, but my wife and son were ready to move. We bought a nice apartment, found a school for our child and began to prepare the documents for obtaining residence permits in Spain as financially independent applicants. Besides that it turned out to be difficult (the procedure couldn't be started without a lawyer engaged) it turned out also to be expensive (we paid almost €3,000 for documents to be translated and legalized before sending to the consulate) and almost a year has passed, but the consulate is still asking for more and more new documents: we give new papers and edit old ones but things aren't moving. The Spaniards keep silence and, you know, our patience is exhausted. My lawyer advised, as they say, to come from the Latvian side.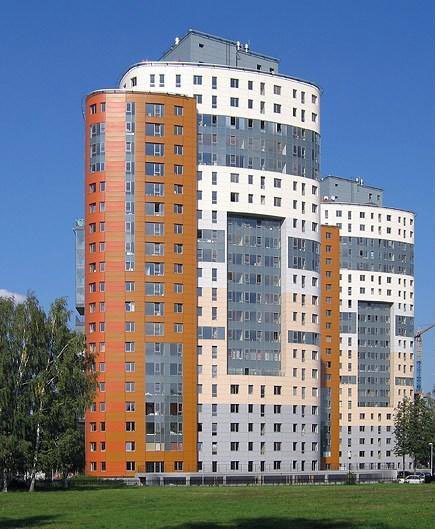 The house, where Ruslan has bought his apartment
We urgently bought a two-bedroom apartment in the new home in Riga for €155,000; its price allowed our family to pass on "the capital limit." The Imanta district is invaded with new projects. Here is the airport and a direct route to the sea. "I relied on the realtor's choice – I needed a liquid offer, because I realized that I wouldn't live there by myself. And that means that my taste preferences are in the last place, leaving the first to ensure that the apartment might be easily rented out and would slowly grow up in price, so if I once need to sell it, I'll do it quickly and without losses. That was the most important. And the most funny was that when I had already collected all the necessary documents to submit them for the Latvian ID-card, the Spaniards sent a positive response. But I didn't use that opportunity of the Spanish residence as it was too troublesome."
Here is the result: Ruslan's family, having a Latvian residence permit, has been living in Spain for almost a year. On the one hand, the "On Immigration" law of Latvia does not directly allow anything like that: it is clearly stated that the holders of Latvian ID-card can't stay more than 90 days in half in other Schengen countries. But how could be this controlled? It can't be. There is no any passport control between the Schengen borders and the immigration authorities actually don't know the number of days, spent in another country. This opportunity is used by those, who choose Latvia as a starting point and then live in the country, where they initially sought. The availability of that opportunity has been quite affordable until recently: the issue price for the whole family started from €71,500, as none is obliged to choose Riga or Capital Region. Being in straitened financial circumstances, one could choose a provincial town too.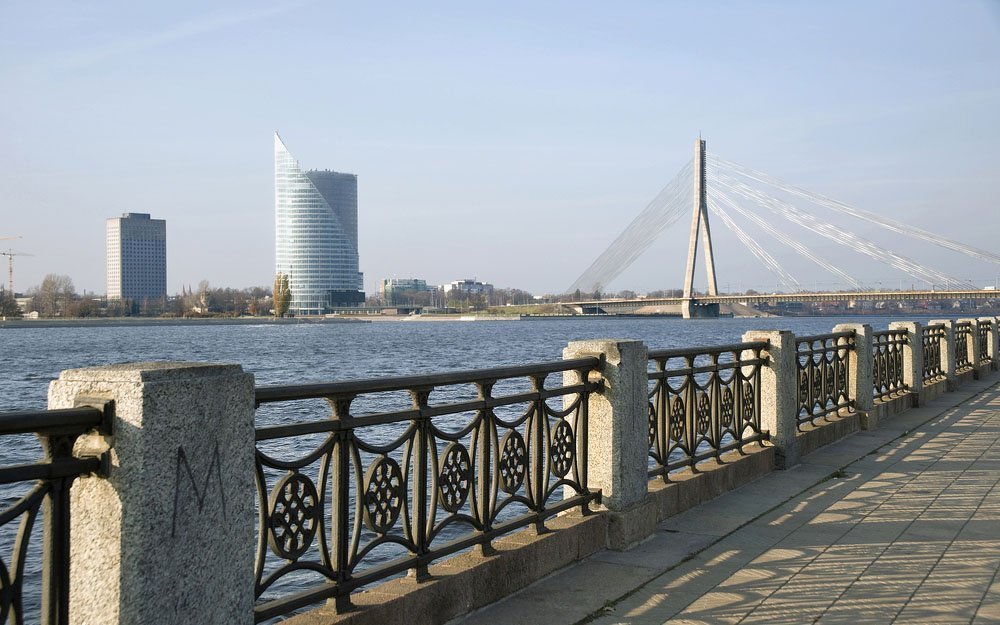 It's a finish for the resident
But all good things come to an end. In early May 2014, the Saeima of Latvia considered and accepted in the final reading a package of amendments that will effectively negate the boiling stream of new Latvian residents, as soon as it enter into the force. Now the minimal price level is increased up to €250,000, regardless of the property location; and its cadastral value must be at least €80,000. And this must be a single property item (previous law allowed to buy several items and their value was summarized) excluding the price of the land plot (when buying a house with land).
There is an additional requirement for the extra payment of 5% of property total price to the treasury, when requesting a residence permit. The amount is calculated for the entire family – the investor himself, his second half and their minors.
It is clear that not many people can afford to be a resident of Latvia if observing all these conditions. "And this used to be recently the main reason, motivating the customers to purchase", says Larisa Bogdanova, Director at the Riga Jusmajas.
--------------------
"This summer many rushed in to purchase, especially those who always wanted to, but postponed"
--------------------
"This summer many rushed in to purchase, especially those who have long wanted, but always postponed. The waiting line for registration into the Office of Citizenship and Migration takes more than a month, the number of people is almost crazy", says Maria Konstantinova, Director at Ally Estate. "Besides all that banks stopped giving loans in the regions. Or being more precise, they give, but not too much as they used to give and interest rates are higher. So, what will happen next? The future is unclear. New conditions are very strict. First, the number of objects fitting them is very limited and second is that there are a few customers, who want to buy them. Though we have one such client, who wants a particular project, located in a particular house and is willing to wait until next summer, when it is built and put in commission. But its price is €265,000."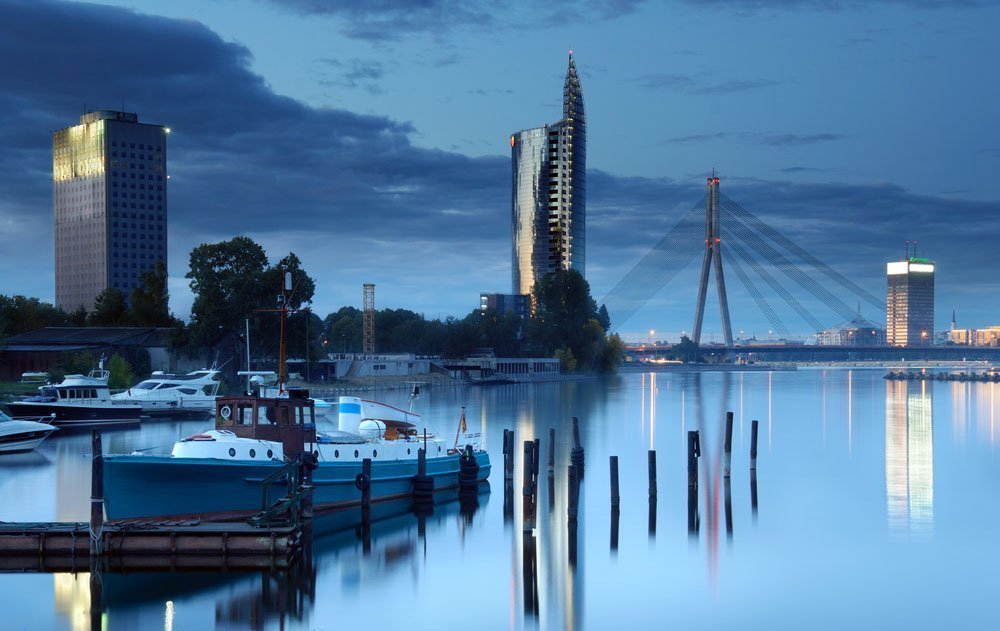 Fortune favours wise
Vladimir is the representative of a small group of buyers who carefully debate in their mind, calculate and manage to receive dividends per each cent invested and so achieve several goals at once. For example, they save and increase and get an extra carrot in the form of a residence permit.
"I looked at the market of city apartments in Latvia recovering after the crisis and realized that it's a place for investments. I started from the purchase of one small studio in the suburbs of Riga for €18,000. It was rented out. Then I purchased two more apartments. I got a credit in the Latvian bank for almost a half of the price. Two and a half years ago, a square meter in a new home in the area I choose, was sold for less than €600, now it worth more than €700. Latvian rental market is well developed – any urban housing is rented out anyway. Yes, this apartment worth €20,000 – €25,000, may be rented out for €150-200, no more, but that's OK, according to the European standards."
--------------------
"It is not necessarily to buy an expensive new project, if you want your apartment to "work" – "old-fashioned" one is enough"
--------------------
Even today it is not easy to find an apartment for sale in Riga worth €25,000 – unless it's not a panel house built in the old Soviet period, that requires redecorating and which location should be carefully chosen. Among the tenants in demand are quiet green sleeping areas with developed infrastructure, like Purvciems, Mežciems, Mežapark's neighbourhoods or Imanta. If you want your apartment to "work", it is not necessarily to buy a new project, that is 2-3 times more expensive, as you may prefer an "old style" five-storeyed building, designed in the Soviet era which is so popular in the Baltic. Mežapark and the center are expensive locations. But the so-called "non-prestigious center" is not popular among the realtors: so called low budget apartments are sold there with "partial conveniences" and, besides, the locals know well that this area is not absolutely safe. Therefore, neither renting out of this apartment to a family with children nor further selling with profit, both opportunities seem to be hard to implement.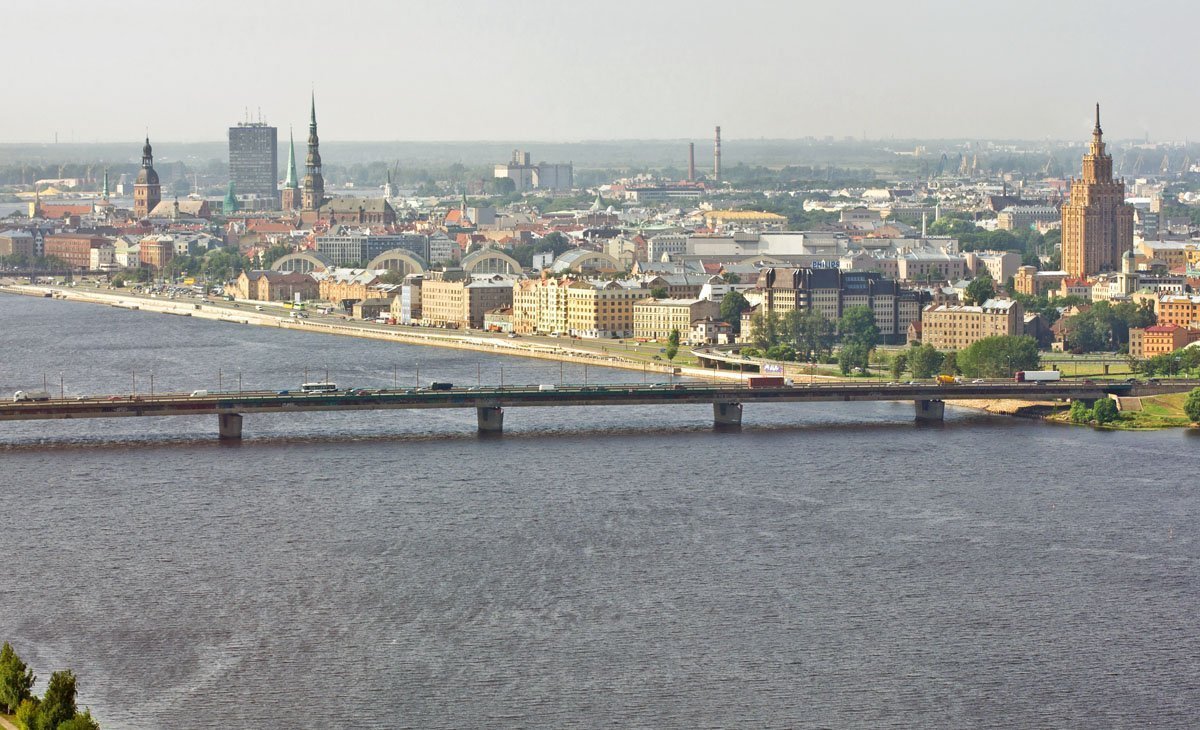 But the closer to the town's borders, the lower are the prices and the higher is attractiveness of these apartments in the eyes of buyers and renters. Vladimir has eventually bought 8 apartments in a two and a half year period, the last ones worth €25,000-27,000 and the total investment amount exceeded €150,000. All the apartments are rented out and are fully booked. A last year income from rental payments slightly exceeded mortgages payments. Investor himself is living in St. Petersburg.
"This year I decided that time to get a residence permit in Latvia might have come – I haven't so far seriously thought about that. New law won't allow obtaining resident status to the buyers like me – who purchases several items. The most difficult thing is that obtaining a residence permit for 5 years, obliges me to spend most of the time in Latvia, learning the language and passing the exam. Otherwise I won't get a permanent residence 5 years later and the residence permit won't be extended too, according to new rules. This fast moving was not in my plans at all. But, on the other hand, the resident EU status should not be thrown away."
Text: Julia Lozovskaya, especially for the ee24.com
Read also:
5 hidden pitfalls on the verge of new residence permit in Latvia (16.07.2014)
Cheap residence permit in Latvia: there is still a chance to buy! (10.07.2014)