In the late summer the French art studio CiteCreation, well-known for creatig giant murals on the facade of buildings around the world, has completed the work on a record-breaking painting that covered the wall of an apartment building in Berlin, a total area of 22,000 square meters, informs portal ee24.com.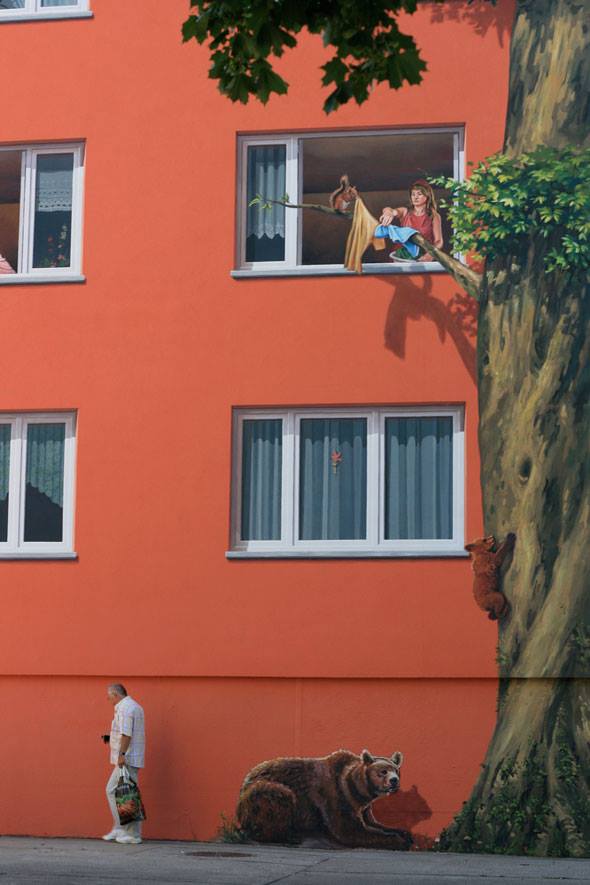 The building at 3,000 residents called Wohngenossenschaft Soldaritaet coop and is located opposite the zoo, so the artists in their work were inspired by the beauty of wildlife. The facade of the building is covered with images of huge trees, exotic birds, beasts of prey and other species of flora and fauna from around the world.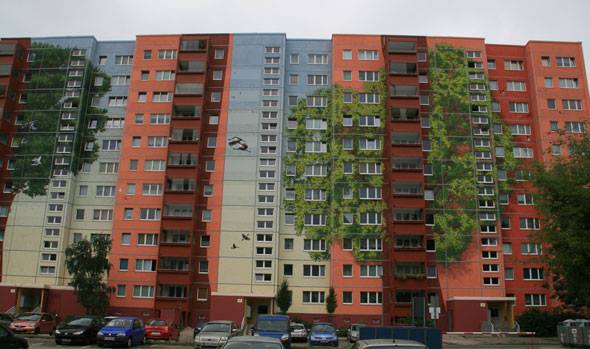 Representatives of CiteCreation have already reported applying for the Guinness World Record. The creators worked on the painting for more than three years, and spent more than 14,000 liters of paint on it.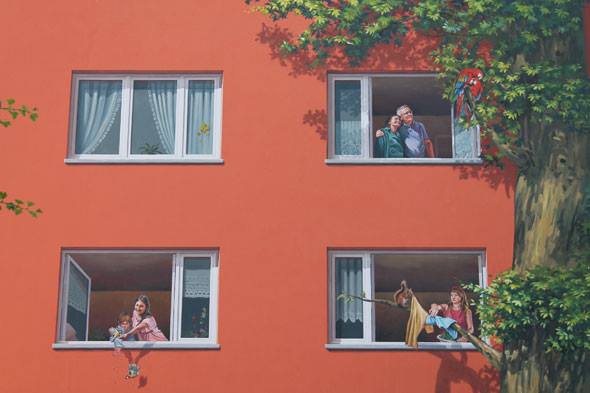 A group of artists CiteCreation was founded in 1978 and since then has participated in the creation of more than 600 large paintings and murals designed to give the enchanting beauty to the buildings in the villages and towns.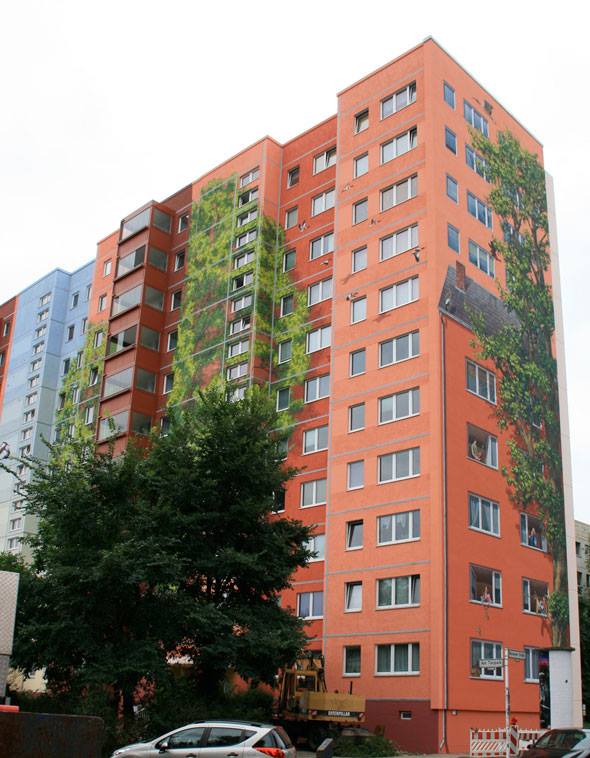 Curiously, the fresh record may soon be broken in the Krasnogorsk near Moscow, where the famous Italian avant-garde artist Mario Arlate plans to paint a picture of an area of 45,000 square meters.
Photo: facebook.com/citecreation.fr