Would you like to buy or rent a property in Germany? Then this article is for you. In a couple of minutes you'll learn Berlin areas popular among foreigners, property prices in the capital and other metropolitan areas, and how to save about €150 per month on rent.​
Marching Berlin
If you are thinking about purchasing an apartment in Berlin, you know – you are not alone. Realtors told Der Tagesspiegel the number of buyers from Russia and Ukraine has recently increased. "The oligarchs are investing in London. Berlin is rather interesting for ordinary millionaires", says Corvin Tolle, Managing Partner at Rohrer Immobilien GmbH Berlin, about Russian buyers.
Millionaires from Russia and Ukraine have become more active buyers in the real estate market in Berlin
Having €1 million in Berlin one may allow luxurious 170-meter apartment in the city center or up to 30 small apartments on its outskirts (their prices start at €33,000-35,000). So real estate in Berlin is absolutely available for the middle-class, at least in its eastern part.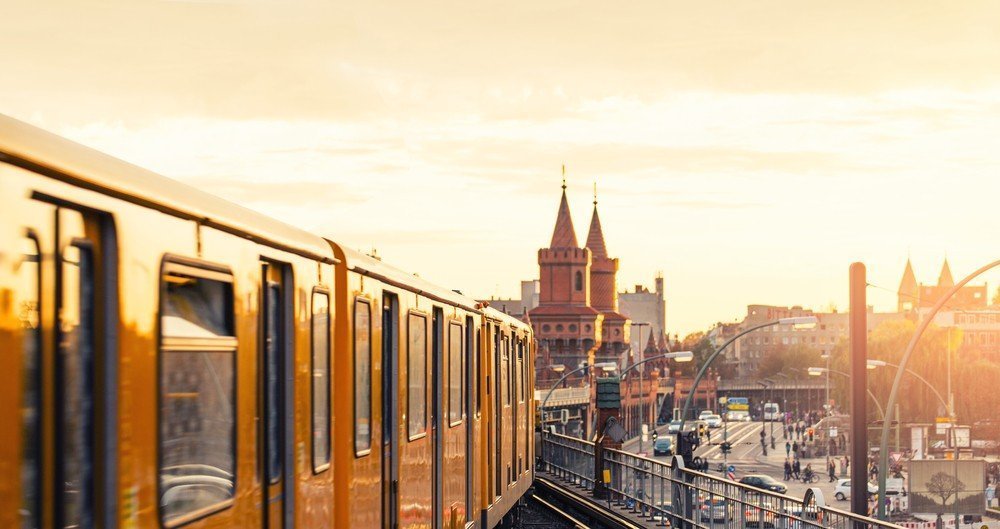 Property prices in Berlin has been rising for 20 consecutive quarters. Photo: Oberbaum bridge in Berlin
Wealthy foreigners still choose West Berlin, with its better-developed infrastructure. They are showing interest not only in urban areas (such as Charlottenburg, which borders with Mitte), but also to its quiet suburbs, built up with private houses (for example, Dahlem or Grunewald).
In Berlin, someone can buy for €1m a large flat in the center or 30 small apartments in suburbs
Reasons of investor's interest to Berlin are clear: a stable Germany economy and the opportunity to buy affordable housing.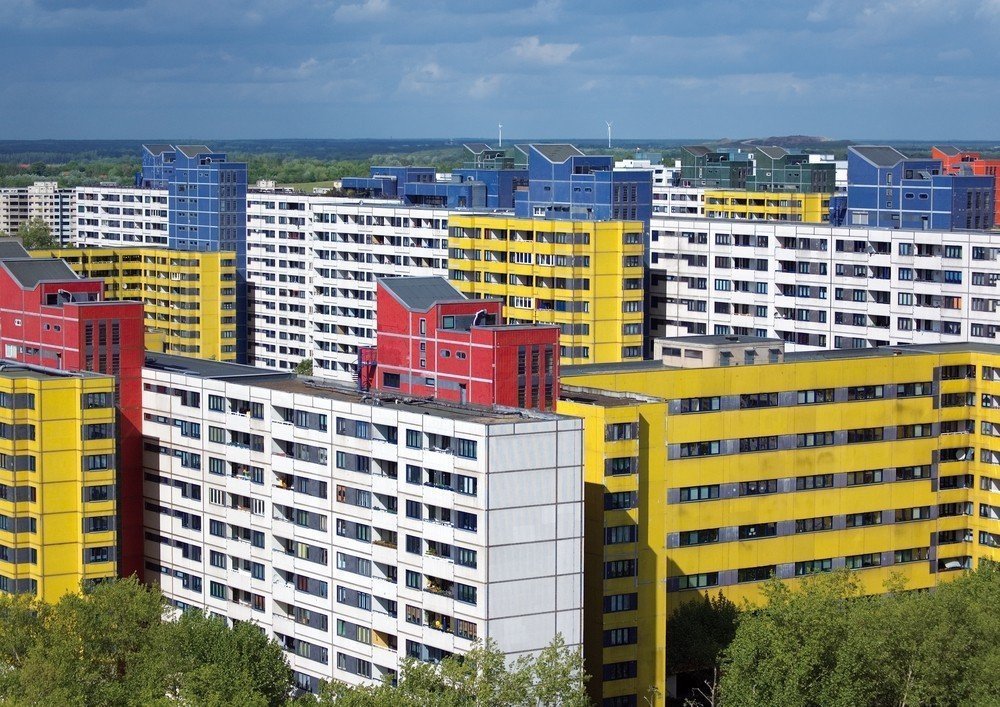 Small apartments in residential areas of Berlin might be found for €33,000-35,000
Apartments in German cities are getting more expensive
In Q4 2014 property prices in all major cities on the north and east of Germany continued to grow, according to the research by Dr. Klein. Over the past year, housing in Berlin, Hamburg, Hanover and Dresden surged in price by a few percent, which significantly exceeds by 3-7 times the consumer pricing inflation of 0.9%.
Demand will shift towards the outskirts and suburbs of Berlin, where housing is not as expensive as in the center​
In particular, prices in Berlin are soaring for 20 consecutive quarters, that is for the past 5 years. The median price per square meter in the German capital is €2,719 for apartments and €1,921 for 1-2 family houses. In 2015, the positive trend is expected to remain, pleasing investors and sorrowing those buyers who have not been able to purchase a house. Also will be preserved a shift in demand towards the outskirts and suburbs of Berlin, where the property is not as expensive as in the center (over €5,000 per sq.m in Mitte – is impossible for many people).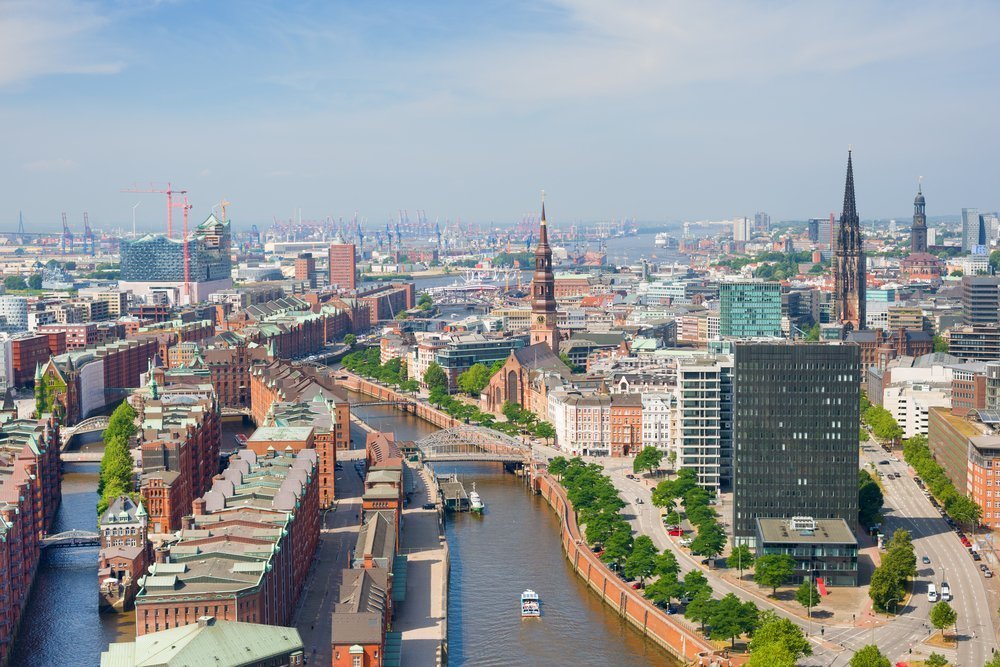 Real estate in Hamburg is the most expensive in the north-east Germany
The highest north-eastern region prices are not even in the capital but in the port of Hamburg, the second largest city in Germany. Cost of apartments in Hamburg already exceeds €3,200 per sq.m.
Object

Pricing range per sq.m

Median price per sq.m

Change of median price per sq.m (Q4 2013 – Q4 2014)

Apartment in condo

€733 – €7,500

€2,719

3.4%

1-2 family house

€504 – €6,638

€1,921

5.85%

Apartment in condo

€993 – €6,996

€3,205

-0.91%

1-2 family house

€533 – €6,787

€2,204

3.24%

Apartment in condo

€600 – €3,991

€1,647

2.34%

1-2 family house

€513 – €5,467

€1,688

5.63%

Apartment in condo

€798 – €4,403

€2,031

6.58%

1-2 family house

€638 – €3,571

€1,847

3.56%
Rental rates in Germany are also rising. Is it possible to save on suburbs?
In 2014, rental rates in cities of Germany increased by 1.7% (by the way, housing prices have jumped more), and in Cologne, Stuttgart and Munich cold rent (excluding utilities) has already exceeded €9 per sq.m per month. In these circumstances, journalists from Focus Online advised one obvious way to save on housing rental in Germany.
German experts advise to move from expensive centers in cheaper suburbs​
For example, in Frechen, which is Cologne's suburb, average rent per "square" costs €6.9 per month, whereas in Cologne it's €9.3. If we take into account the apartment of 60 square meters, our saving is about €144. However, the saving is not so big, as daily tram to Cologne and back will cost another €5 and about an hour spent on this way.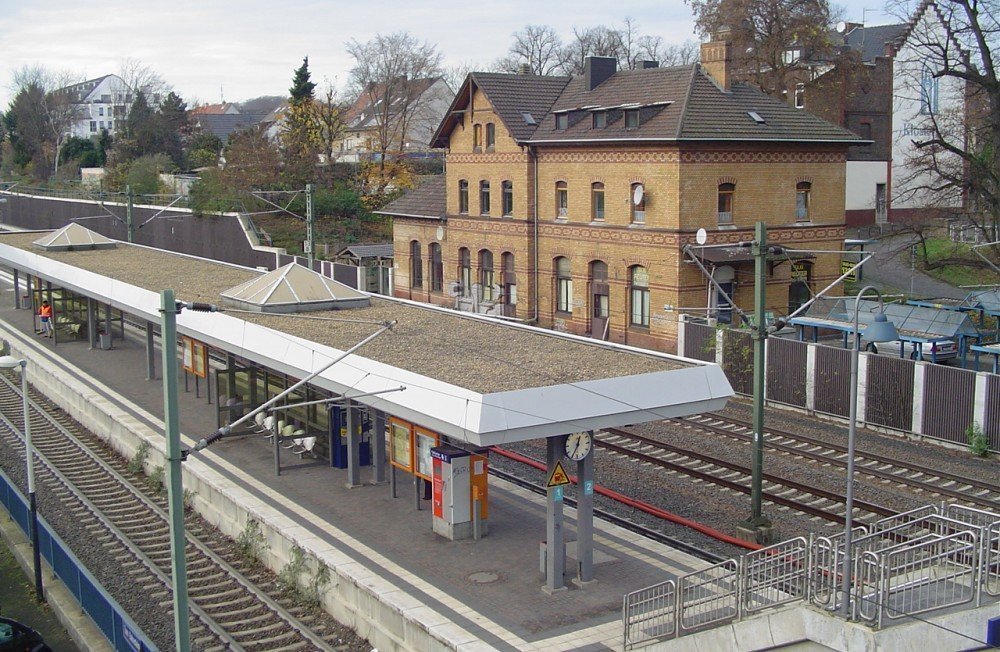 Frechen is an alternative to Cologne
Instead of Stuttgart (€9.15 – €10.5) German journalists offer to settle in one of the suburbs – Esslingen am Neckar, Weinstadt, Waiblingen. But prices there are not much lower (€8.35 – €8.62), and Stuttgart's city center is 10 km away. Instead of Frankfurt (€8.3 – €8.8) they advised to pay attention to Darmstadt (€8.24) or cheaper options – Aschaffenburg (€7.02), and Bruhkebel Hanau (€7.45); instead of Munich (€12) – Erding (€7.87), but instead of Tübingen (€9.57) – Reutlingen (€8.03).
In general, a good apartment location in Germany requires costs, and savings for moving out of the city are not so significant. It plays on hand to owners and future buyers of tenement houses or single housing for rent.
Text: Alexander Fetyukov, ee24.com
Read also:
Ambitious construction in Berlin: the projects are carried out
The Germans, buying real estate, are occupying the world
The most profitable is letting an apartment in Munich, the most promising – in Essen