Berlin is actively developed and built up – the metropolitan status requires investments. Designers offer a variety of projects and impress with futuristic ideas, but 99% of it remains on paper. The really important are already approved projects, the results of which could be seen. We had a talk with ordinary Berliners and they all were solid saying that buildings and facilities, which are currently under construction, will have a powerful impact on the city appearance and will become the new symbols of the German capital.
Upper West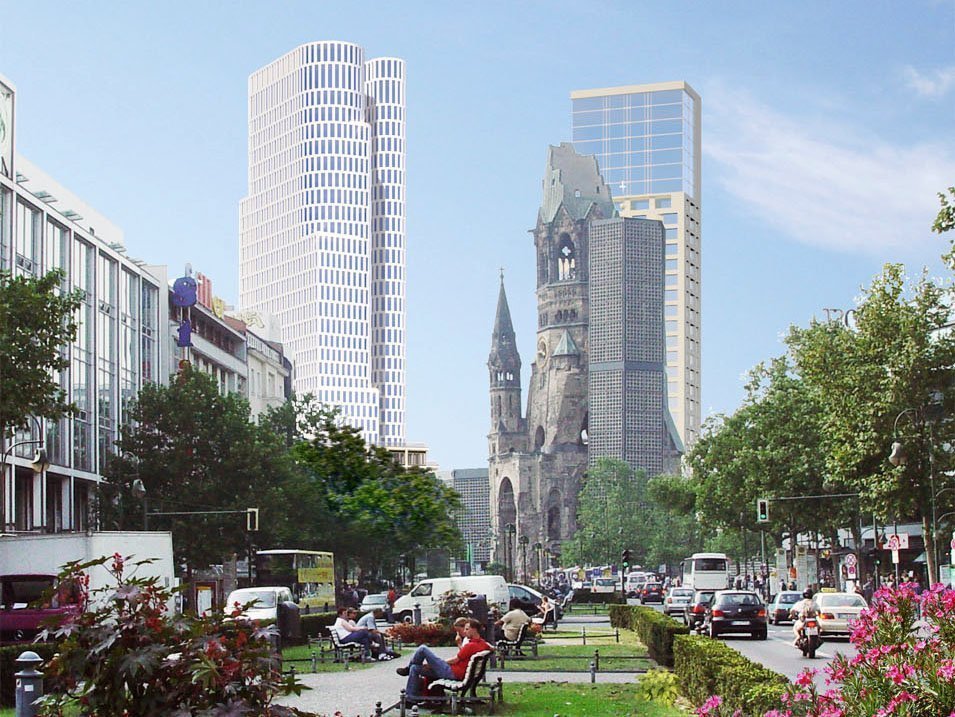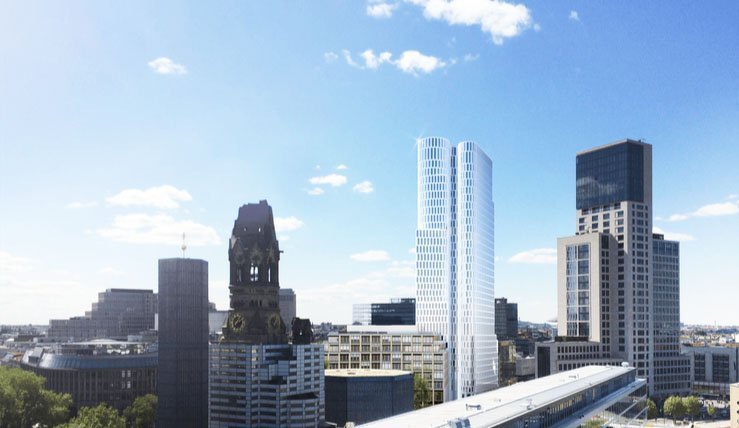 Skyscrapers in Berlin are an exceptional phenomenon, so each new skyscraper gets a large portion of the attention of citizens, both professionals and amateurs of architecture. The Upper West 118-meter tower construction is currently in the midst. Land plot, located in the heart of West Berlin, has been already cleared up and construction pit works are proceeding. The elegant 33-storeyed building of unusual shape will become a new landmark and the fourth tallest building in the German capital. Taking into account the growing demand on real estate in Berlin, the developer does not exclude that upper floors of this office skyscraper will be given to penthouses.
Berlin Brandenburg Airport Willy Brandt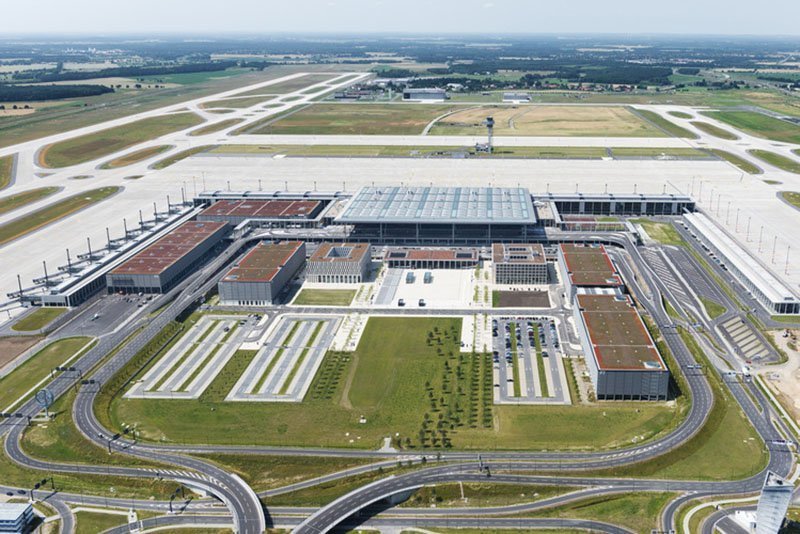 Air gate of the main country's city – is the first thing its visitors see, so airport presence in our rating is not a matter of dispute. We won't see it soon, as poor management and corruption scandals cancel its opening: from 2010 to 2013, from 2013 to 2015 and now it's appointed to happen in 2017-2018. Only then cramp and boring Berlin-Tegel airport will be finally closed and the country will get a decent terminal – not beautiful but functional and spacious one (expected passenger traffic capacity is 27 million people per year). Two runways of 3600 and 4000 meters long will be able to take any of the existing aircrafts.
City Palace (Humboldtforum)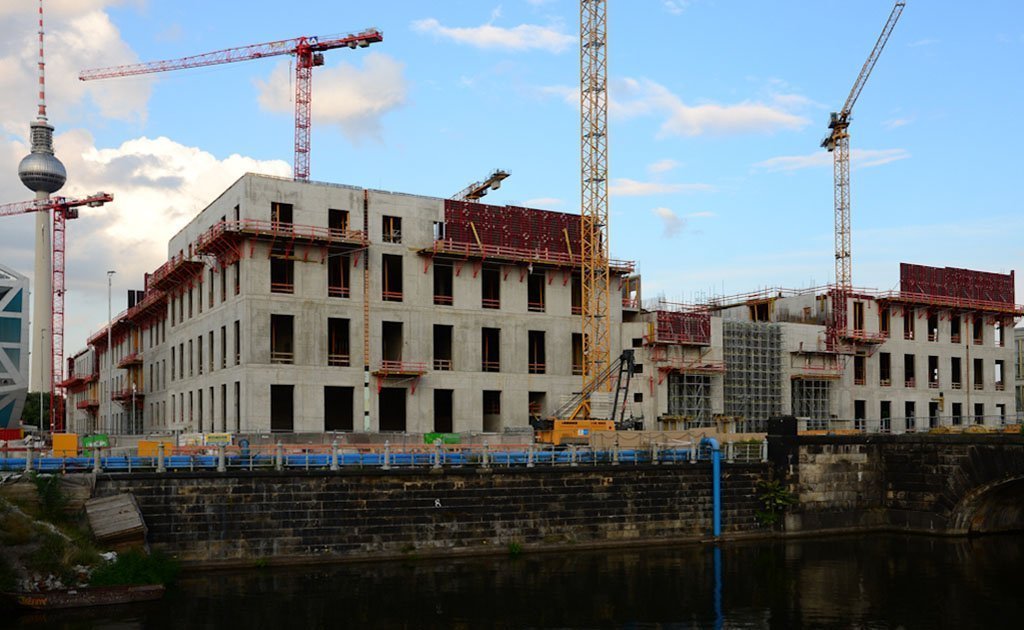 In Berlin is launched a unique restoring project. However, the lost will be partially recovered: the volume will remain unchanged and historic facades will be recreated. We are talking about a real pearl – a luxurious baroque City Palace building, the residence of kings and emperors that was almost damaged during the war and blown up in 1950. This time, in the XXI century, the authorities are not trying for themselves: a huge palace will host a cultural artistic space called Humboldtforum. Books reading and masterpiece enjoyment will become possible there in 2019.
The building of the Federal Intelligence Service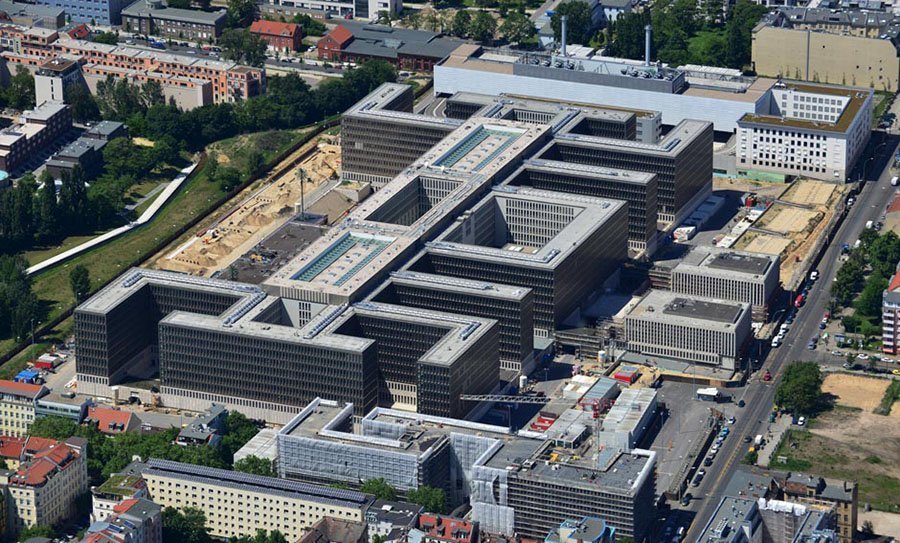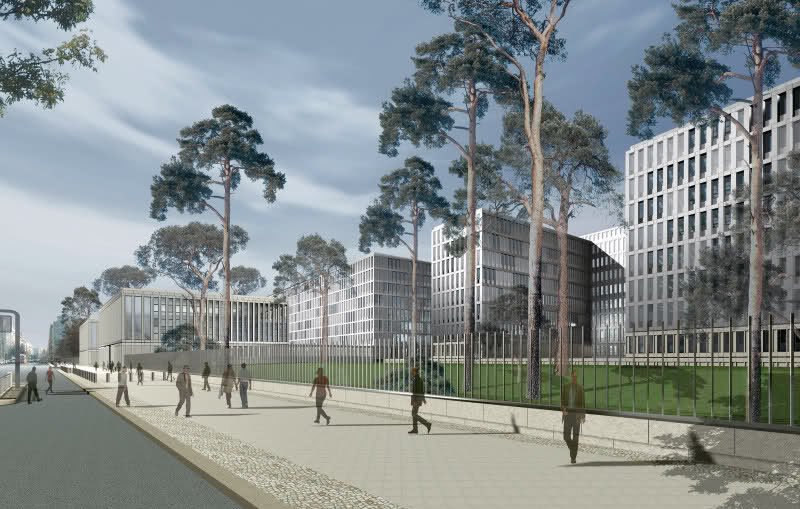 There is no need to worry that the authorities won't get anything. The most important and secret structure of the Federal Intelligence Service is moving into a new building. The construction of the monstrous gray, monotone and very dreary, as befits to such structure, complex on the Chausseestraße in Mitte has been recently completed. It's currently being decorated and soon intelligence officers will move to ordered casemates. "It's impressive. It's awful, that spies got the largest government building. I cannot remember another such a big federal building in Berlin," – says one of the citizens. "Such space may cause megalomania" – support him other. They might have decided to compete with the Pentagon. Just imagine that earlier this place was occupied by the stadium!
Humboldt harbor area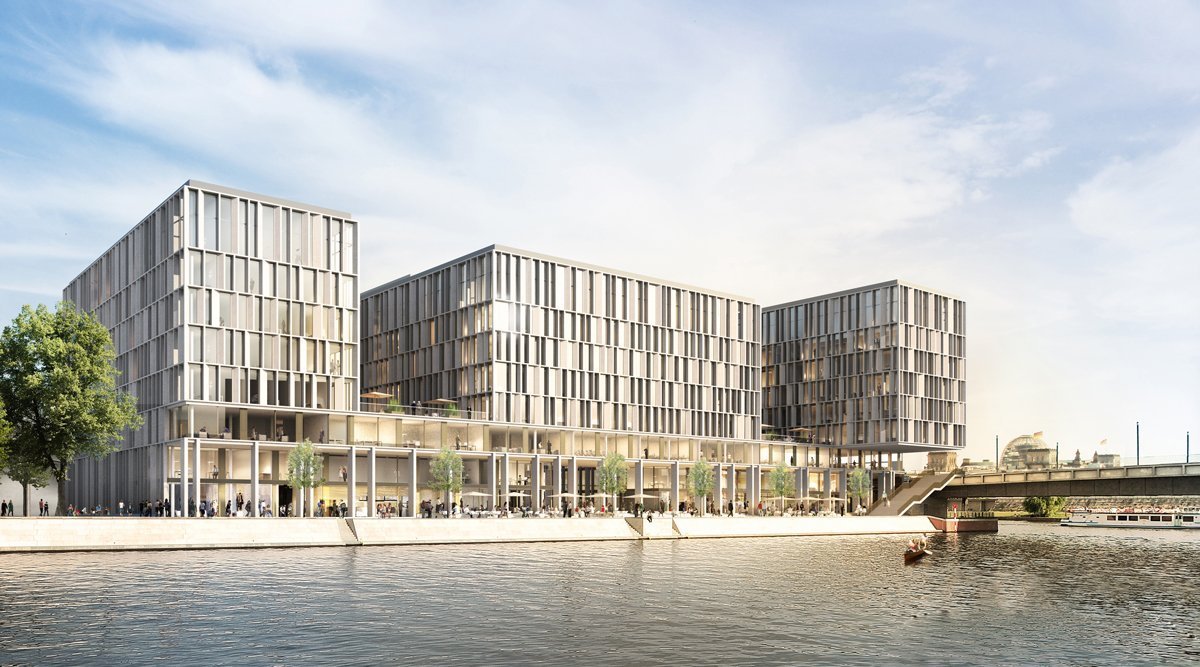 Two interesting development projects are implemented in the Mitte district near the Berlin Central Station. The first one is Humboldt harbor area. An office cluster, formed by several modern buildings is constructed there. One of the largest construction projects is HumboldtHafenEins of 30,000 square meters, where the Price Waterhouse Coopers is supposed to be the main tenant. The building was designed by the of KSP Jürgen Engel Architekten studio, its developer is Dutch OVG Real Estate investor.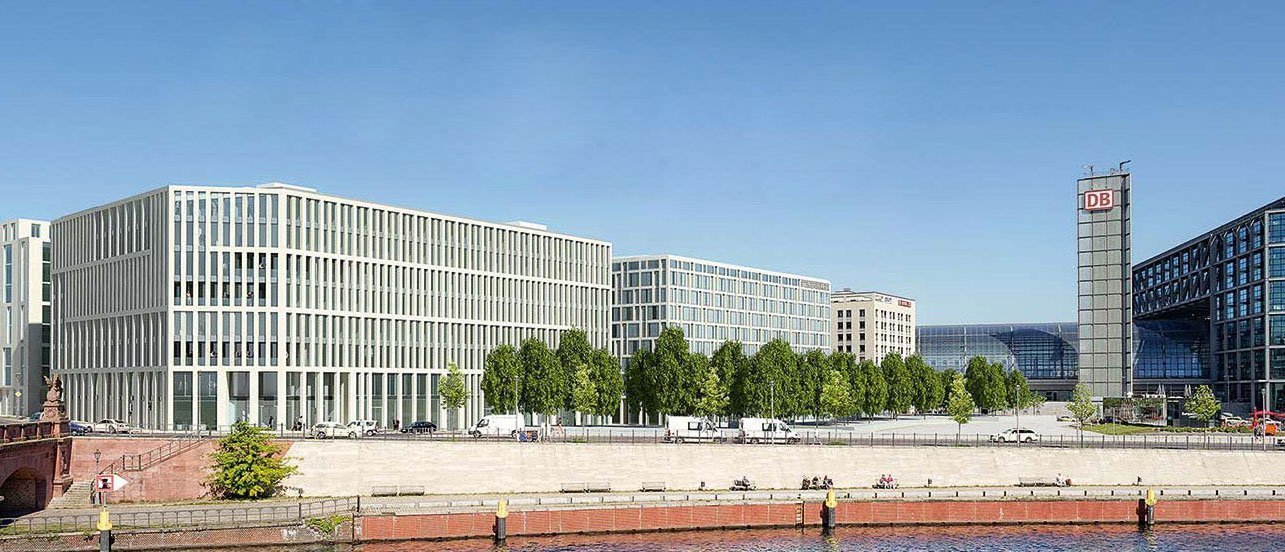 Kennedy Haus building is proceeding in the neighborhood. The Germans thank president of America for supporting West Germany after the Berlin Wall construction. Making a speech for the citizens in 1963, John F. Kennedy said: "All free people, wherever they may live are now citizens of Berlin." Constructors are proud to say, that as soon as the project is completed, the authorities will give it the green certificate. Among its well-known tenants can be distinguished Jones Lang LaSalle, commercial real estate expert.
Europacity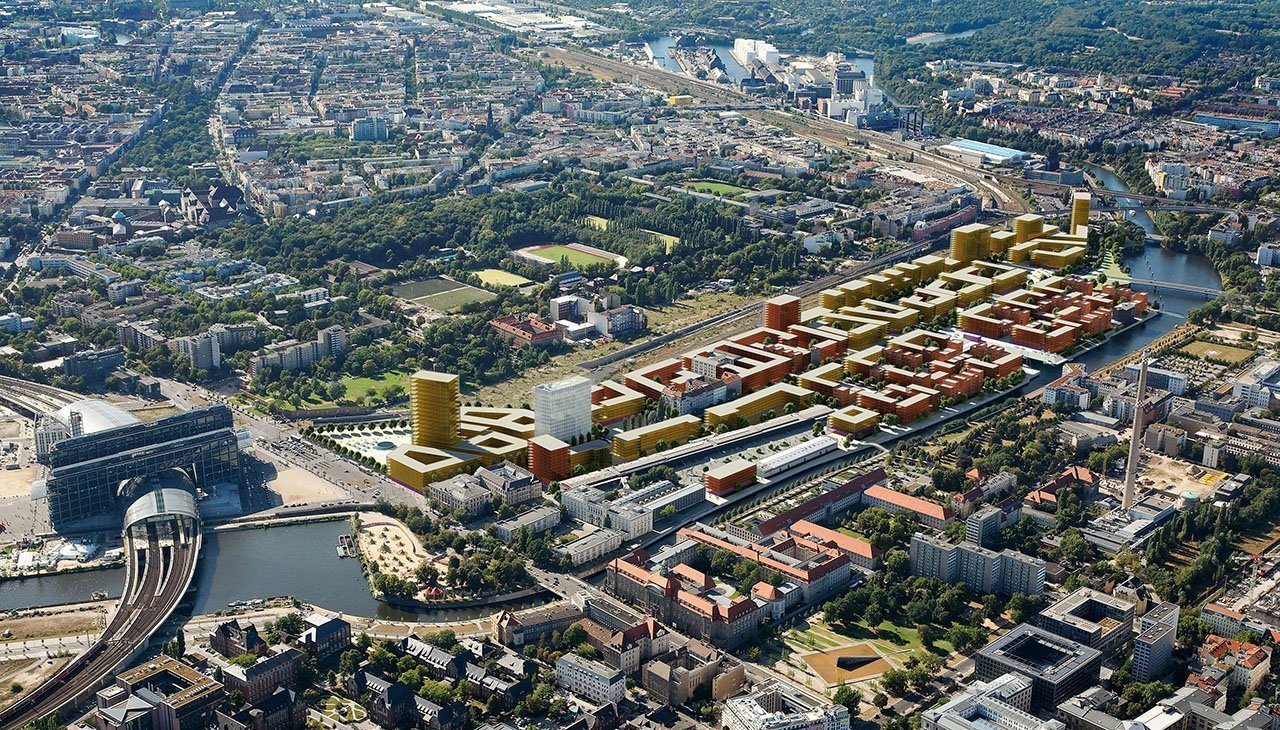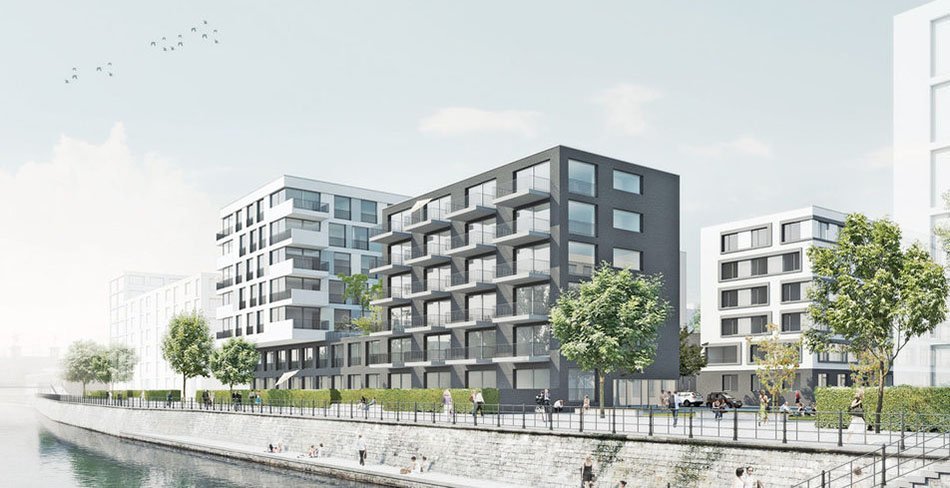 Down the river on the Central Station outskirts, is launched a construction of a pretentious quarter named Europacity. Today, it is depressing place with abandoned spaces and warehouses, but tomorrow there will be apartments, needed so much in Berlin. 2,000 people will live and 10,000 ones will work in this quarter. The first and the only finished project building is a 16-storey Tour Total tower, built in 2012. As for the rest, the work has just begun and site preparation is in process.
La Vie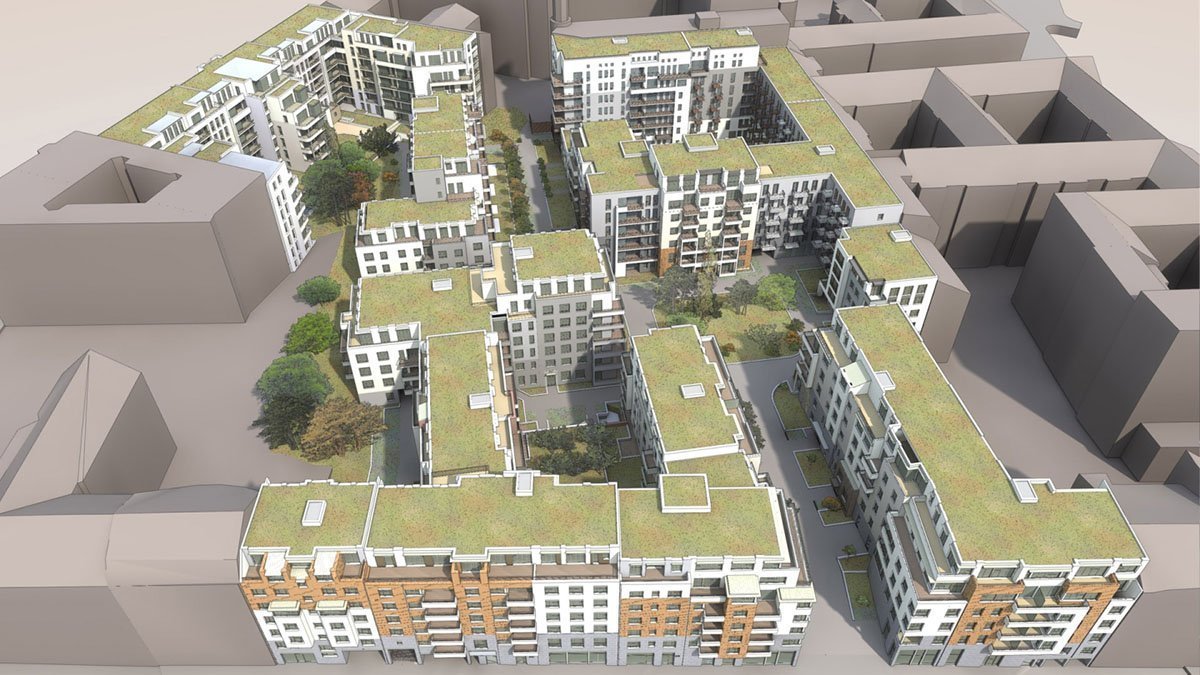 Another large (by local standards) housing is being built in the Prenzlauer Berg district, at the center of Eastern Berlin. Locals and newcomers are dreaming about purchasing an apartment in Berlin, but offer is limited. At the site where the former Socialist Unity Party of Germany motor depot was located, WGF AG is building La Vie complex that is a cozy European quarter of 5-7 storeyed buildings consisting of 362 apartments in total. Project investments account €100 million.
Gleisdreieck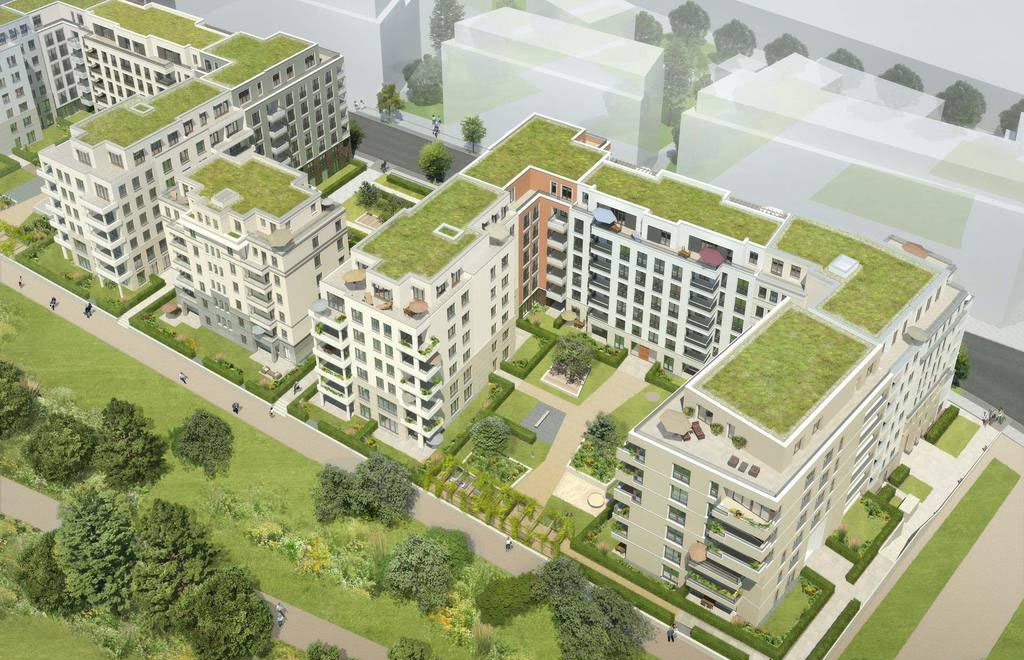 In the Gleisdreieck area, which name translates as the "triangle of railways", several developers are offering new residential projects, standing on a small distance from each other. For example, Flottwell Promenade, including five two-storeyed townhouses, as well as house for 30 studio apartments, 45 apartments, 11 penthouses and lofts. Cost per square meter here ranges from €4,490 up to €5,170. The developer will also build a hotel and apartment house for lease.
Media-Spree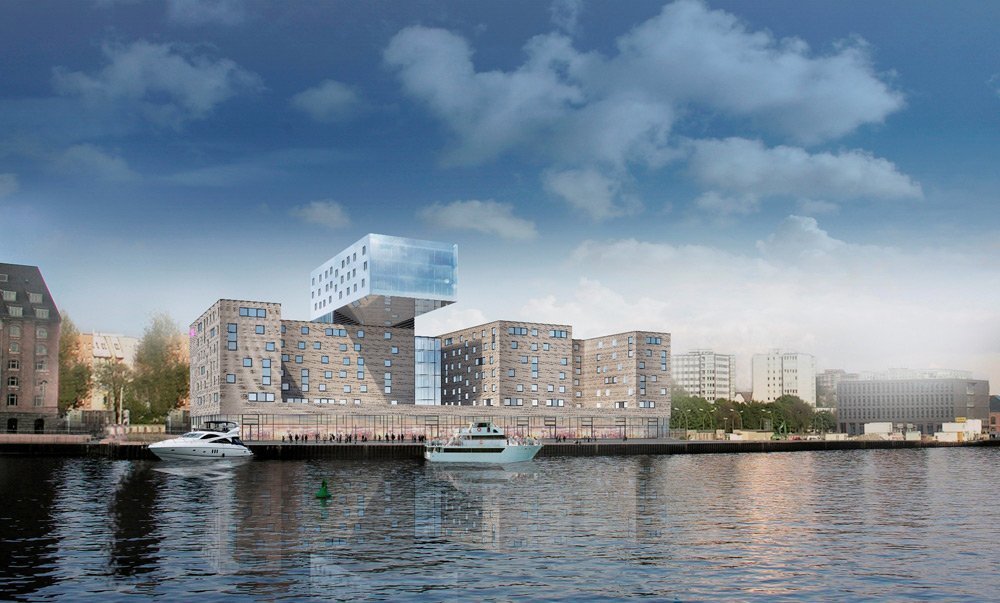 Just an extra big project, consisting of multipurpose buildings, gathered offices of telecommunication companies along the Spree river. Construction criteria are the following: to ensure free access of citizens to the shore, the use of the first floor as the public areas, a combination of large and small buildings and, of course, creativity and unusual ideas. Built-up area extends by almost 4 km along the quays, dozens of buildings are already built, for example, the highest city tower – the Treptowers (1998, 125 meters). Media-Spree has many opponents, staging demonstrations under several slogans (business displaces people living here; the construction doesn't correspond with interests of local people; the entire coastal area is under video surveillance, and so on). But construction continues. In fact, it is just a city territory consisting of various free sites where architects offer a variety of projects. Some of them are approved and others go to the basket.
Square³ (not yet approved)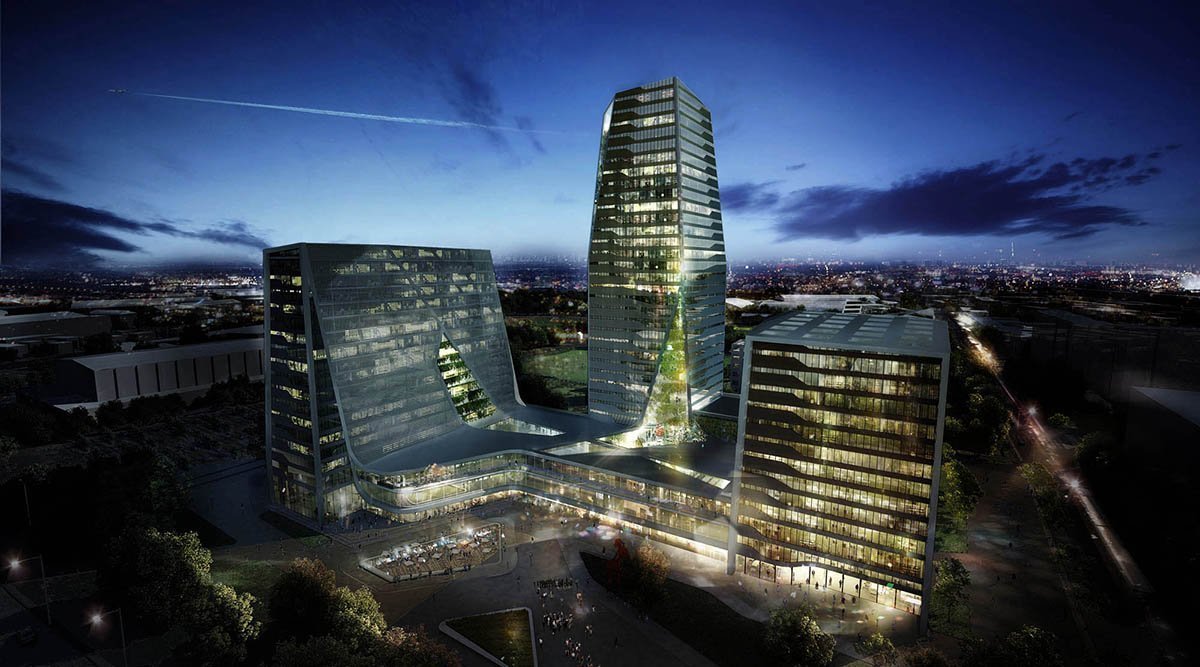 Trendy and modern Berlin does not stop there. Among the interesting projects that have a chance to become a reality, but are not yet approved, is the Square³ – three buildings of 118 meters high. There are also other skyscrapers, new community centers, territorial development plans. Let's wait and see.
Text: Alexander Fetyukov, ee24.com
Photo: flottwell-living.net, flottwellpromenade.de, ksp-architekten.de, moka-studio.com, kennedyhaus-berlin.de
Read also:
Berlin reserved a place in a sky queue: people will be moved to high buildings (30.04.2014)
Virtu has sold penthouse in Berlin for a record amount (02.09.2014)
Property prices in Berlin grow 2 times faster than rental rates (11.07.2014)
The power of referendum. Airport in Berlin will be turned into a public park (27.05.2014)
Dangerous adjacency. High-rise building in Berlin can damage the metro tunnel (13.05.2014)