There is no real estate market in Germany in its traditional sense. There are several markets. Berlin is for a good life, Munich – for rental income and Cologne – for earnings on commercial premises.
Germany is not a warm weather destination. Here come to join the ranks of the wealthy burghers or to start a business and get a stable income in the country, which is considered to be the locomotive of European economy, integration and whatever else beginning with the word "euro". Opportunities offered by this country, that is the most populous of the ones entirely located in Europe, are truly unlimited.
Hanover set a national record
Germany for life is a very common case, especially since learning of German language have become widespread at schools and many people still are able to link in two or three words in this language and some of them have distant relatives long living in this country, to whom phone calls are made twice year to wish happy Birthday or Happy New Year.
If you don't need the sea, Germany may become your lifeline. Housing prices in Germany allow such purchase to anyone owning real estate in Russia and being ready to sell it or to those having quite modest savings. Apartments in German small cities or in the old ("Soviet" and pre-war) housing segment of Berlin are sold just for pennies. Searching may be started with just €50,000, for example, in the same Berlin for a studio or one bedroom apartment.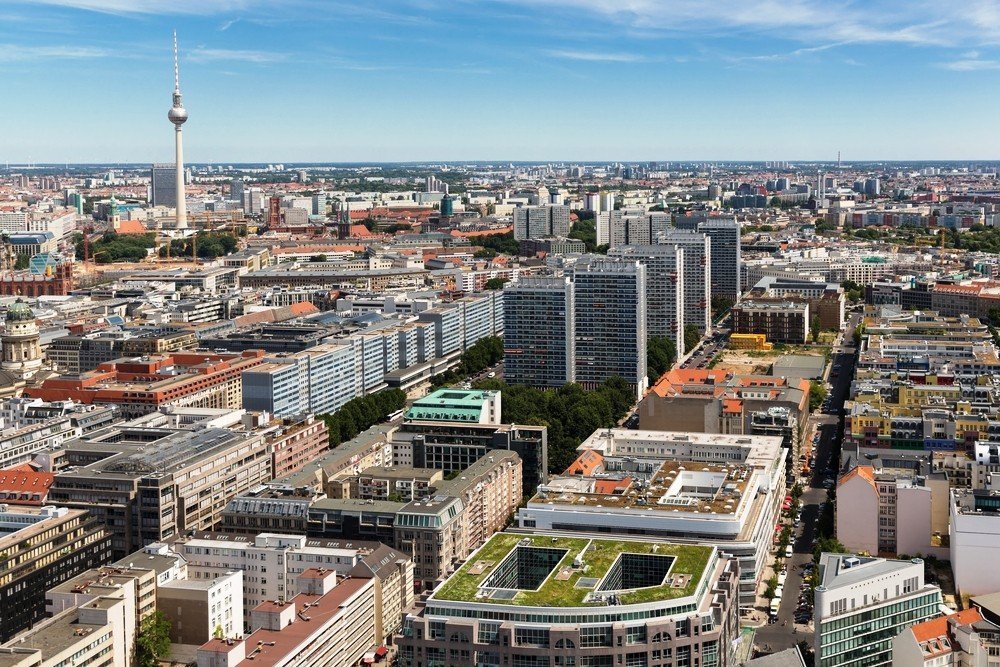 Mitte district of Berlin. You can make good money from tourists here
Apartments in Germany rose by 5.8%, in a year by the first quarter; detached houses increased by 1.8% and offices by 5%. Among the German metropolises the highest prices for apartments are in Munich (€4,025 per square meter). In Hanover, the cost per square meter is not so high (€1,563), but it set up a national record of growth (12.5%) in the period of Q1 2013 till Q1 2014. Home prices in most of the cities are below the "apartment" and they grew slowly than apartments prices.
Apartments / sq. m.

Per annum

Houses / sq.m

Per annum

North-Eastern Germany

Berlin

€2,596

+7.2%

€1,820

+3.7%

Hanover

€1,563

+12.5%

€1,612

+2.1%

Dresden

€1,944

+9.2%

€1,818

+6.4%

Hamburg

€3,047

+6.6%

€2,105

+5.9%

Western Germany

Düsseldorf

€2,201

+6.6%

€2,016

+1.2%

Cologne

€2,211

+6%

€1,936

+3.6%

Dortmund

€1,256

+3.6%

€1,683

+4.8%

Southern Germany

Frankfurt

€2,368

+10.7%

€2,060

+2.6%

Munich

€4,025

+10.6%

€2,995

+6.5%

Stuttgart

€1,971

+4.3%

€2,167

+5.7%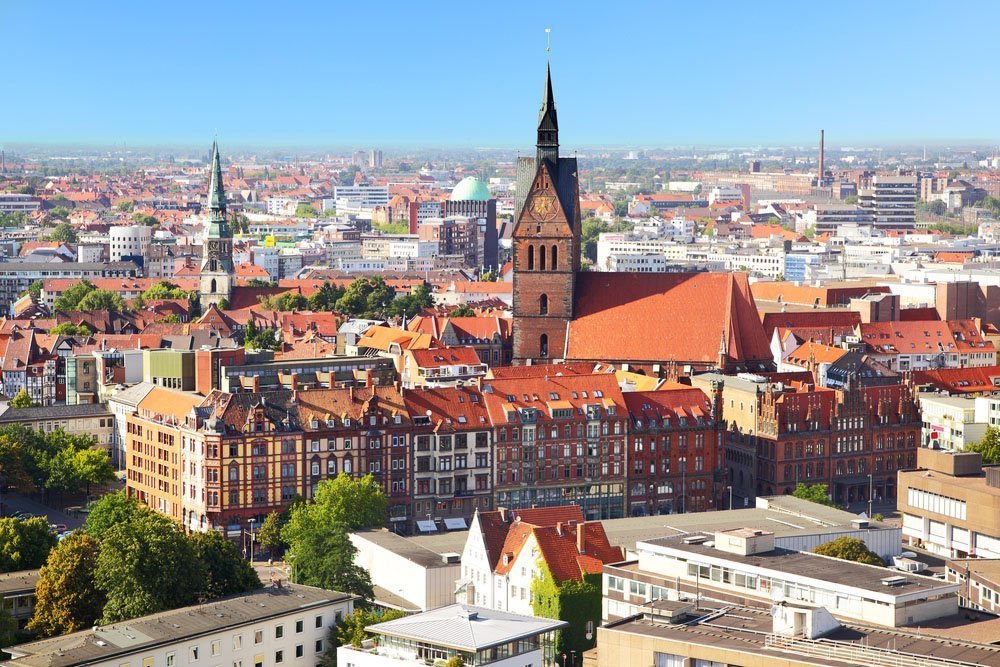 Hannover – the national record for the growth in housing prices (+12.5%)
In addition to the average cities prices, in Dr. Klein's ranking are mentioned minimum and maximum prices. Apartments cheaper than €1,000 may be found anywhere except Munich as in the Bavarian capital the minimum price tag is €1,400.
When buying, one should take into account the expert's point of view about the threat of a housing bubble in Germany. It is so serious that even the Federal Minister of Finance of Germany Wolfgang Schäuble has confirmed the risk of overheating.
| | | |
| --- | --- | --- |
| Bubble danger | Real state prices and rental rates ratio | Real estate prices and income rates |
| Hamburg | High | High |
| Bremen | High | Average |
| Düsseldorf | High | High |
| Essen | High | Average |
| Cologne | High | Average |
| Dortmund | Low | Average |
| Frankfurt | High | High |
| Stuttgart | High | High |
| Munich | High | High |
| Berlin | Low | High |
| Dresden | Low | Average |
| Leipzig | Low | Average |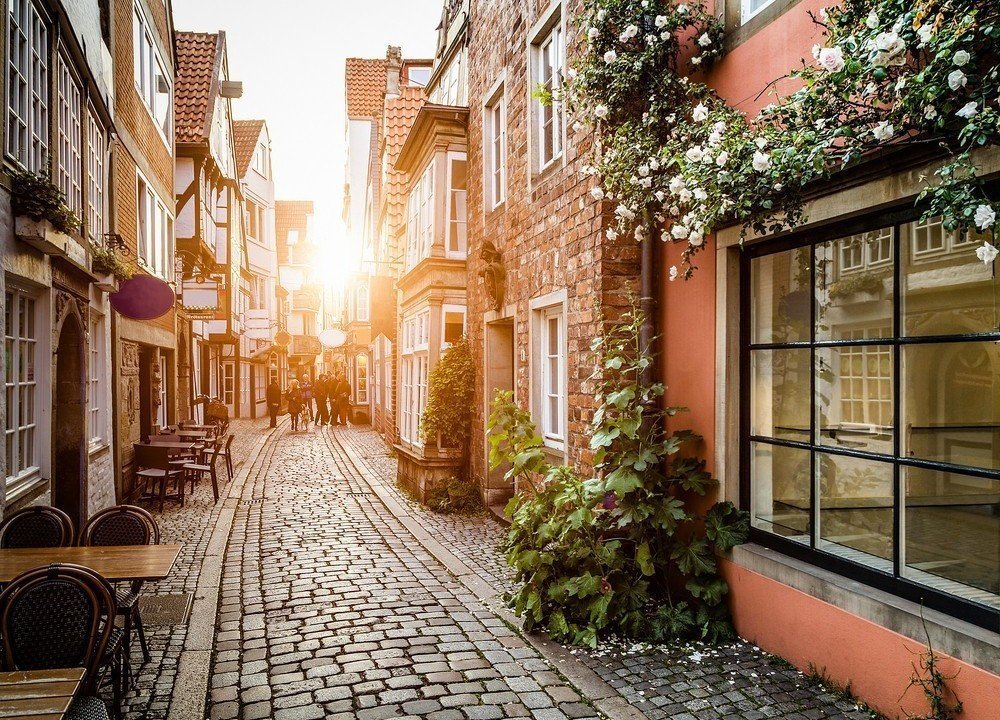 Schnoor street, Bremen
Construction is not keeping pace with the influx of migrants
Apartments in Munich will pay back in 31 year. This is an average level, as those who want to purchase housing in the city center, pay much more than the estimated €4,000-5,000 per sq.m. Specialists from the Empirica Institute believe that such investment might not justify itself. The real estate market in Dresden is not in danger as housing costs there as much as 22 years of lease, excluding the increase in prices.
Real estate in Germany is expensive, because of the influx of migrants who need some place to live in, and exceeds the speed of construction. 225 thousand objects with the required minimum of 250-300 thousand have been put into operation last year. The last one is the recommendation given by the Association of German tenants. It is unlikely that the Germans will be able to build so much, given the fact that in many cities, for example, in the most "expensive" country's city of Munich, space is almost out. This means that housing in Germany will continue to go up and would play into the hands of those who wants to make money in real estate in Germany.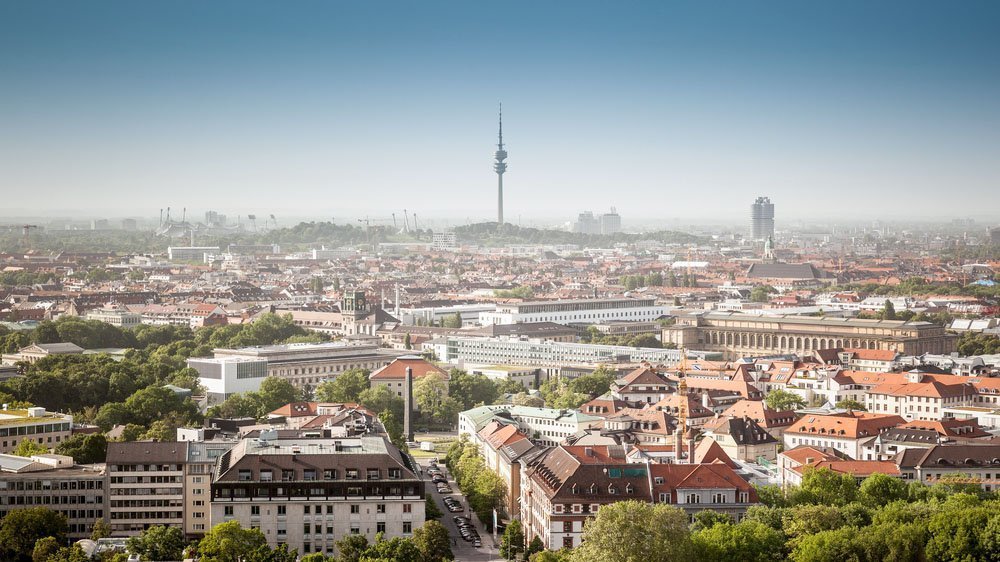 Munich
You can earn even... at the cemetery
Commercial real estate in Germany is popular. It is unlikely that you would have thought of starting a business in Bulgaria or Greece, which are considered to be housing investment destinations, but when it comes to Germany, your subconscious runs a counter and assesses how and how much you can earn. No wonder that in 2013, Germany attracted more investments than any other European country did (Financial Times) and its GDP growth in this year and next year will be as high as 2%.
Level of yield from the real estate in Germany is up to 20%
According to Gordon Rock, it is possible to earn up 7-8% per annum in Germany. While in Eastern European countries, such as Bulgaria, shops and restaurant theme is still "going on", speaking about the civilized Germany it's better to pay attention to other areas: residential houses, offices, dormitories for students and even place in the cemetery.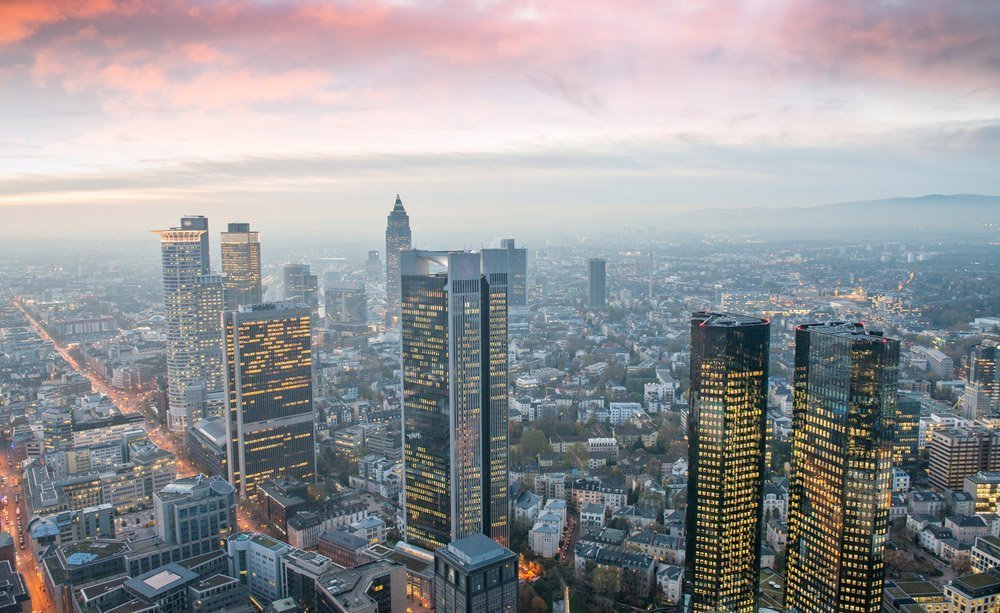 Frankfurt am Main
Apartment houses are the famous German "chips", because half of the population of the country prefers to rent and the bigger is the city, the higher is proportion of the tenants. In 2013, rents increased by 3.5% and amounted to €6.8 per sq.m. Earnings in the capitals may be even higher: over €7 in Bremen, Dresden and Hanover, €9 in Berlin, €11.5 in Hamburg, €12.8 in Frankfurt and €14.4 in Munich (ImmobilienScout24). Harald Panzer, General Manager of Wohninvest GmbH, says that the rent in major cities gains up to 5-6% per year: the payback period, therefore, is 16-20 years. These 5-6% with added increase in property prices (capital gains) will give 15-20%, depending on the city.
If the place is "by passing" and the city is invaded with the Germans who come there looking for a work, it is better to buy the whole house, not necessarily a large one – 4-6 apartments are enough. If it's a small town or one that is popular with foreign workers, it would be preferable to buy one apartment for renting it out. Yield will be slightly lower, but in case of emergency, it could be sold quickly, unlike the home.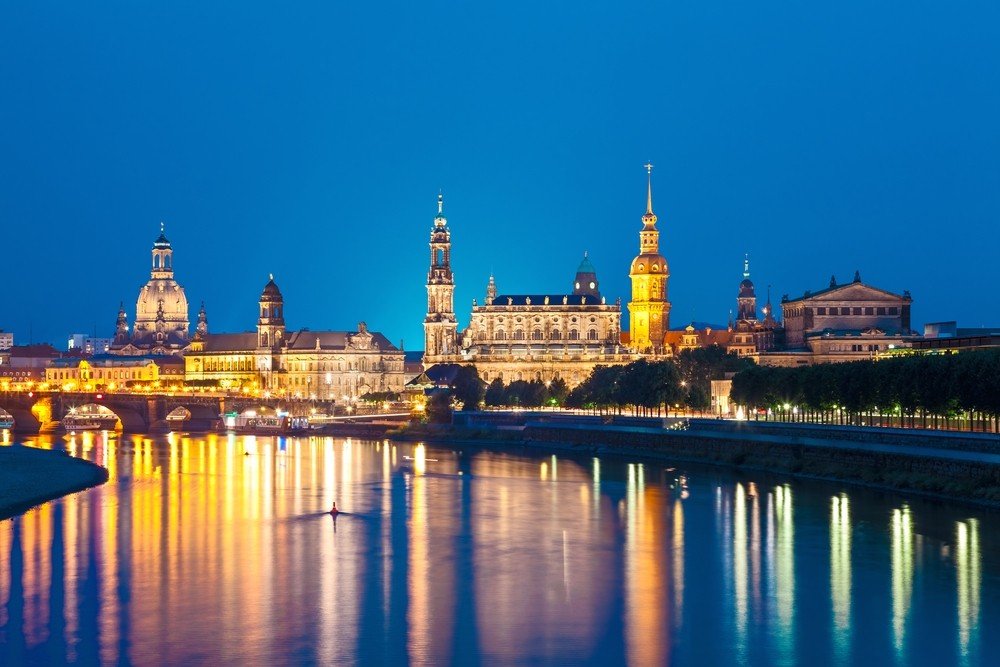 Dresden
Another option is to earn on tourists, both foreign and local ones. In 2013 Berlin became the third most popular city in Europe (tourists spent 26.9 million nights there), giving the way only to London and Paris. Munich was at the tenth line and Hamburg at the eleventh (European Cities Marketing).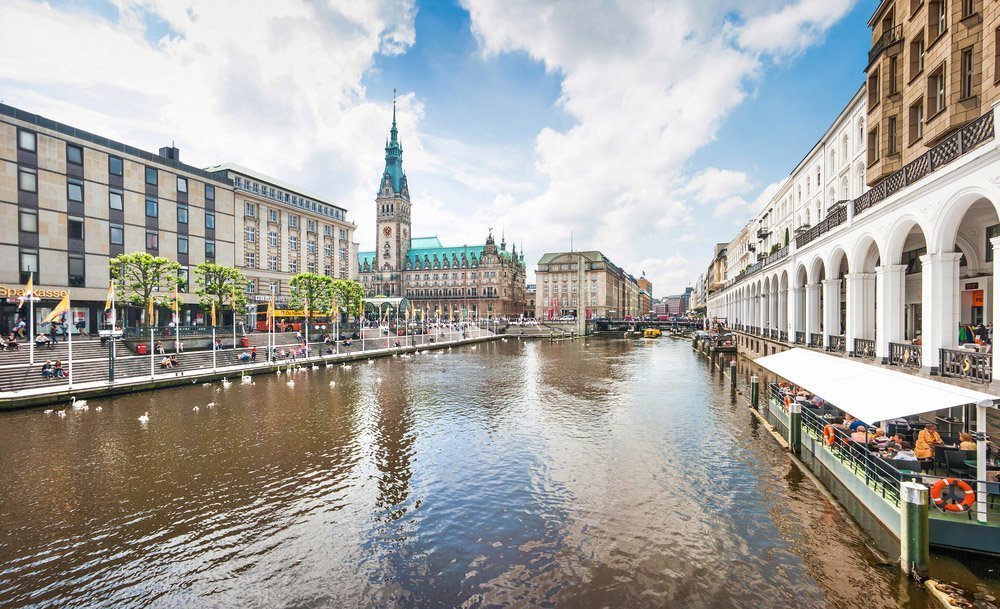 Hamburg
Cheap mortgages in Germany, including the Russians, allows to make money on the skillful commercial real estate usage even in case of attracting bank financing to purchase it. The loan rate is in within the 4-5% limit.
Text: Kirill Ozerov, ee24.com
Read also:
Germany: cheap mortgages threatens the nation of tenants (30.05.2014)
Berlin reserved a place in a sky queue: people will be moved to high buildings (30.04.2014)
Purchase in Germany with ultra-low budget (26.03.2014)