The City London's skyscraper – 30 St Mary Axe, or The Gherkin, built by architect Norman Foster, – will be sold for a minimum amount of £650m (approximately €815m). There are 200 bidders – wealthy investors from around the world, reports ee24.com citing British media. Seller hopes to close the deal in late September – early October 2014.
Among the potential buyers is called investment bank Evans Randall, a co-owner, who wants to buy the rights of IVG Immobilien. However, it has competitors: about 40% of all applicants are investors from Asia, 20% – from North America, 15% – from the Middle East.
The building with 20 tenants and 46,900 sq.m of office space brings £28.5 annual rent income. Particular, the lower part of the building is let to insurance company Swiss Re, which was once the owner of the building, but in 2006 sold it to the German real estate group IVG Immobilien and the British investment bank Evans Randall for £630m.
41-floor skyscraper 30 St Mary Axe (180 meters high) was put up for sale in summer 2014. In recent years IVG Immobilien had large debts (about £400m), and The Gherkin was acted as a guarantor. Last year, the company recognized a bankrupt, and in April 2014 the building was handed over to the external management for sale.
Legendary skyscraper in the City of London is often called The Gherkin (because of its shape) or 30 St Mary Axe (because of its address). The building was commissioned in 2004 and immediately became a symbol of the British capital. For example, it took part of the film Basic Instinct 2 with Sharon Stone.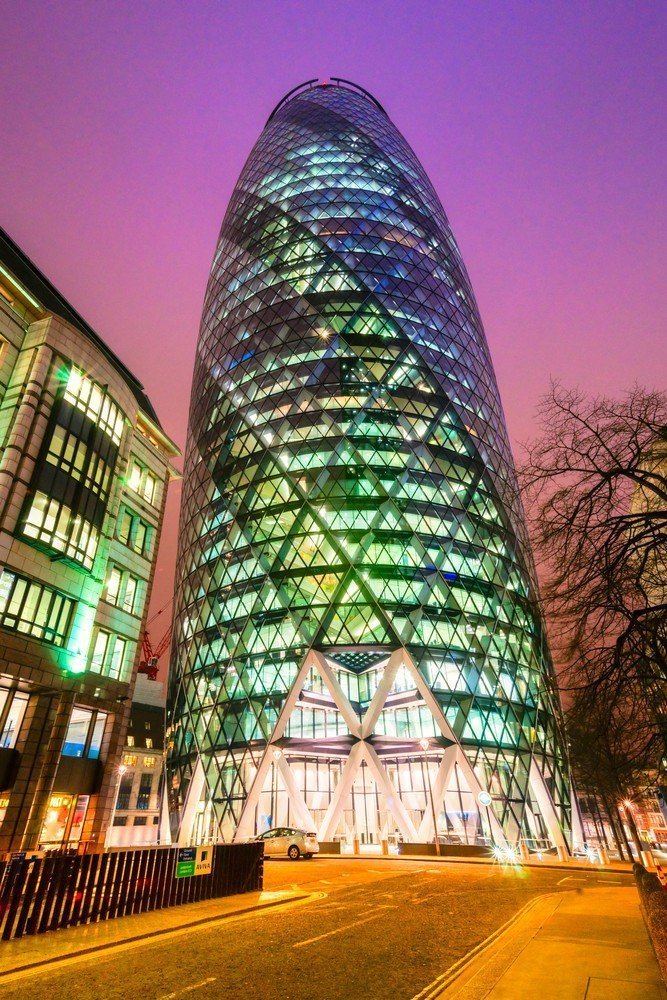 Read also:
Commercial attractiveness of London is reflected in skyscrapers