Croatia joined the EU, but it did not result in major changes in the property market: prices continue to fall, although quite slowly. The authorities are trying to win the confidence of the Europeans and win back the Russians' good books "Real Estate for everyone!" is a new slogan.
Croatia vs. Montenegro: the first facilitates the purchase, the second - living
Desire to attract the Europeans and the Russians to their real estate market is quite natural. The first ones can buy a house in Croatia without any restrictions or fear, using it as an alternative to Italy and Spain, and the second ones, on the contrary, lost the right to visa-free entry and turned their attention to neighboring Montenegro. Besides, you can obtain a residence permit there.
It must be said that Montenegro wins on all counts except for membership in the EU. Two neighboring countries, which share the Adriatic Sea and which were parts of the same state once, are made for comparison. In Croatia there are Catholic Slavs, in Montenegro - Orthodox Slavs (as well as the Bosnians, the Albanians and other Muslims). In both countries there are similar conditions for a beach holiday and a comparable level of real estate prices. But conditions and benefits of real estate purchase are different.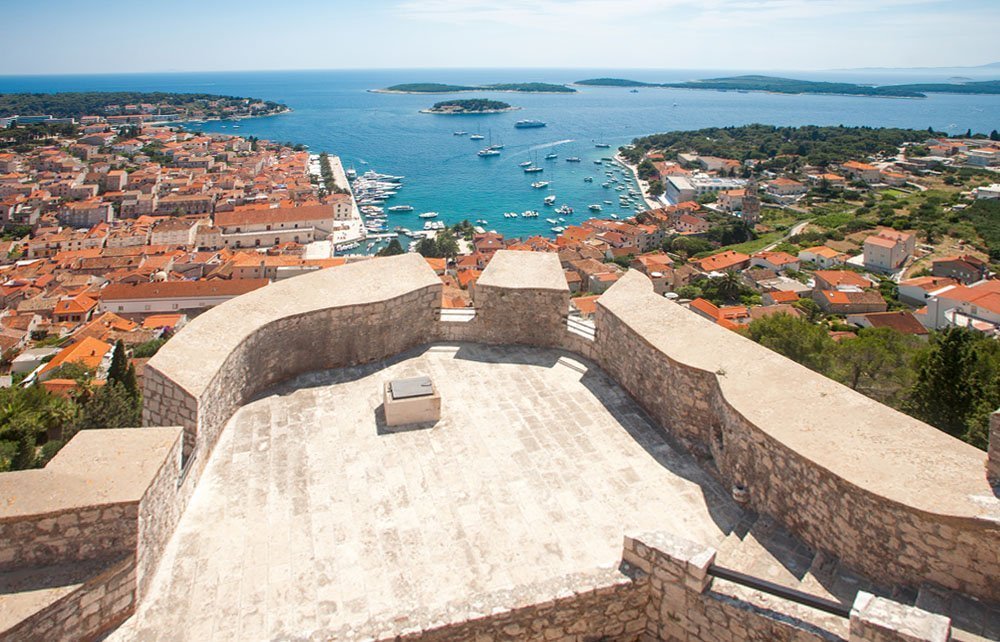 Hvar
So far, Croatia is only trying to establish relations with the Russians. Croatian or Schengen visa is required for a trip. Until recently, the rules of real estate acquisition in Croatia demanded legal entity registration from the Russians: they were supposed to create a company in order to buy a house or an apartment. But the process took a lot of time (weeks to months) and was quite expensive (share capital and monthly expenses in future), so those wishing to buy cheap real estate did not even consider Croatia.
--------------------
"Croatia allowed foreign individuals to buy houses, Montenegro allowed property owners to obtain a residence permit"
--------------------
Nowadays the situation is changing. An agreement on reciprocity of proprietary rights was signed between Russia and Croatia in spring, and thus the citizens of these countries can close deals as individuals. There are Russia and Ukraine in the list of countries that have reciprocity agreement with Croatia. The list was posted on the Ministry of Justice website. It is a big step forward and it was done exactly in hope of attracting Russian buyers to the Croatian coast.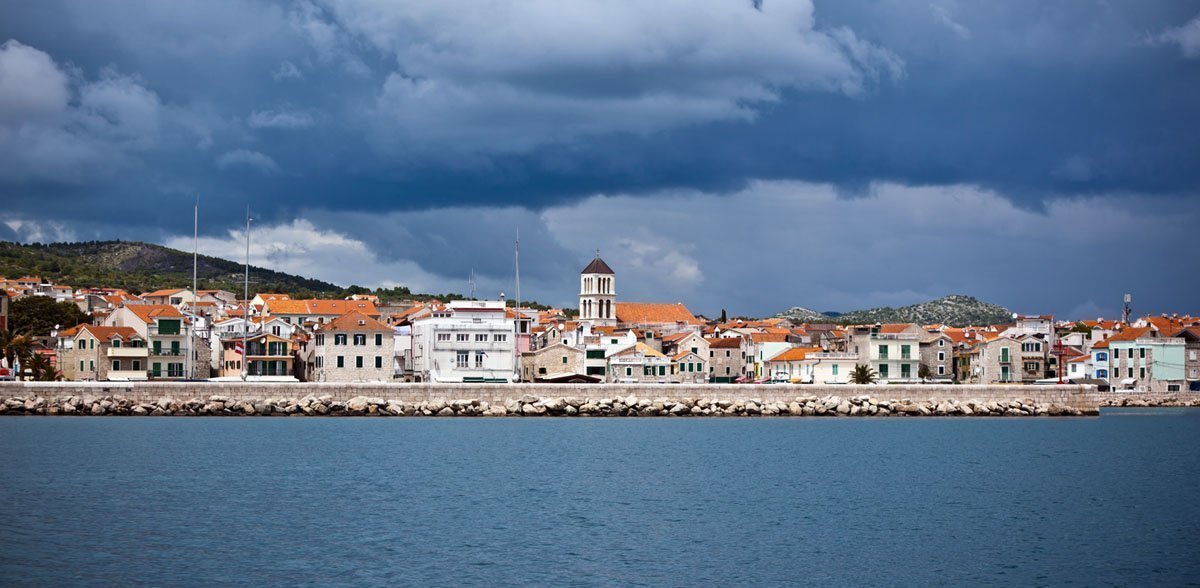 Vodice
However, there is no evading approval procedures: the country retains the final verdict. Only after conclusion of a transaction you must provide the government with a document ensuring seller's real estate title, contract of sale and a copy of the buyer's passport. After this, the Ministry has a few months to think whether to approve the deal. As realtors from Croatia told us, you can use the property for personal purposes right after signing the contract, without approval from the government.
Montenegro has progressed much further: you do not need a visa, and in July the government approved a document that allows foreigners to obtain a residence permit when buying a property. We will soon see how it would be implemented, and how Croatia will answer it.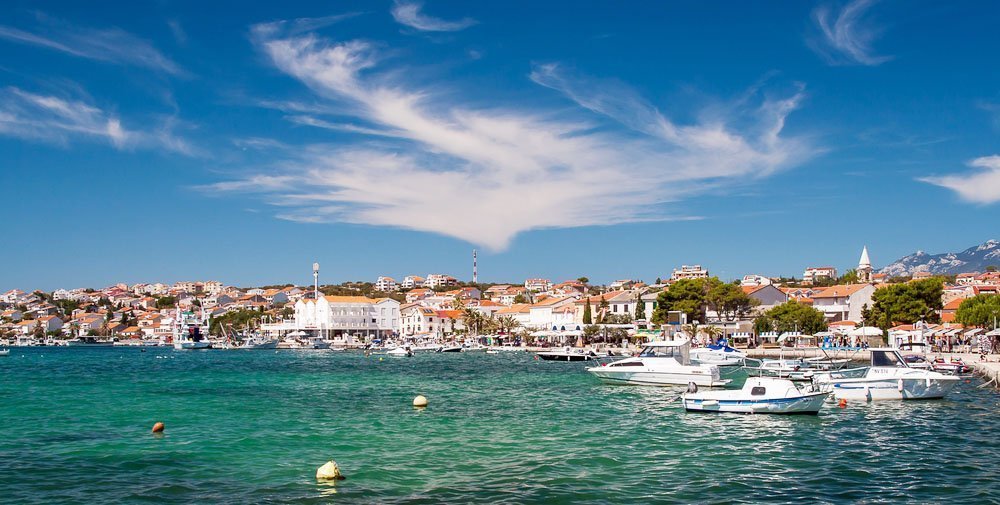 Novalja
Sberbank is going to help to compatriots
Sberbank decided to help those Russians, who do not have enough money to buy property in Croatia. The fact that one of the largest financial organizations in the country has chosen Croatia (as well as Turkey and the Czech Republic), indicates the presence of demand and good prospects of the Balkan market.
The pilot project means that they will try the scheme on Croatia, and then spread to other European countries. In Russia Sberbank will be able to receive documents, consider the candidacy, and, if approved, notify their affiliate in Croatia. It's easier, because for foreign banks it is often difficult to verify authenticity of submitted documents: may be you printed them by yourself?!
--------------------
"Popular requests for real estate in Croatia: by the sea, cheap, in Istria, Pula, Dubrovnik, Split"
--------------------
Croatia failed to enter the top ten of the most popular destinations for real estate purchase from the Russians. In "Yandex" people look for accommodation in Croatia 4-7 times less than in Montenegro (depending on how you phrase your request). More often they want "by the sea", and "cheap", in Istria and its main town of Pula, and also in Dubrovnik and Split.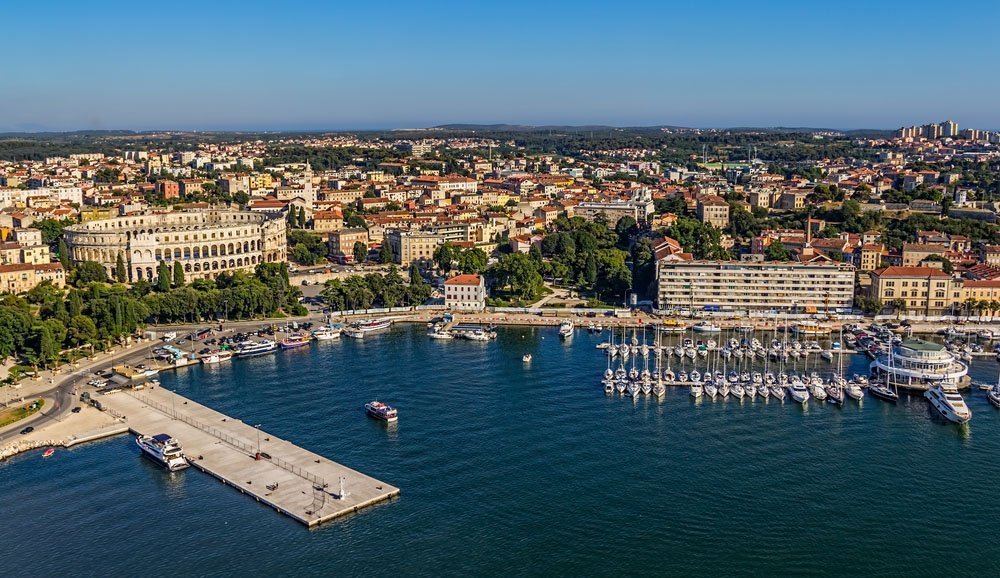 Pula
Real estate prices in Croatia: Chronology of fall
According to Eurostat, for several consecutive quarters Croatia has remained the EU leader according to decreasing prices for real estate. Knight Frank has the same statistics: at an annual rate, starting with the 1st quarter of 2014 and back: -9.7%, -14.4%, -19.7%. The trend will continue at least until the end of the year, although the speed of decline is slowing down.
Now housing prices in Croatia retreated to the positions of 2004, and for the last five years they have decreased by 20-30%. Apartments in Split and Zadar cost around €2,000 per sq.m, in Sibenik - €1,500, in Rijeka - €1,400, in Pula - €1,200. Average price per square meter in Zagreb is €1,400-1,500.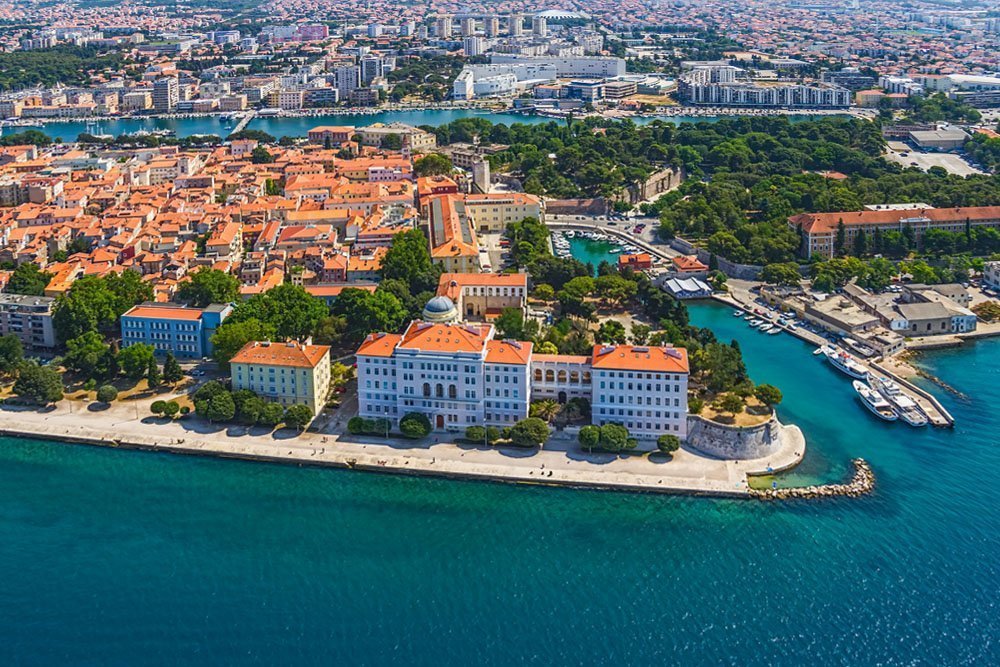 ​Zadar
A few actual offers that illustrate the market are as follows: an apartment of 77 sq.m in a half a kilometer from the center of Pula costs €110,000, an apartment of 80 sq.m. on the seafront in Zadar costs €122,000, a small two-storey house near the sea in Dubrovnik costs €335,000. Speaking of the cheapest options, allowing a normal rest at the Adriatic Sea, Croatian prices start from €50,000-60,000.
Text: Kirill Ozerov, ee24.com.