Pharmaceutical giant F. Hoffmann-La Roche Ltd, also known as Roche, is going to build the new tallest building in Switzerland, in addition to Roche Tower skyscraper located in Basel, which construction is already proceeding and should be completed in 2015, informs the ee24.com.

The new tower, next to the 178-meter Roche Tower, is scheduled to be completed in 2021 (see title text picture). The Roche company is to invest 550 million Swiss francs (approx. €455.6m) in this 50-storeyed, 205 meter-height office building. According to The Local, the project development is performed by the well-known architectural Herzog & de Meuron bureau, headquartered in Basel.
In total, the Roche company will spend 3 billion Swiss francs (about €2.5 billion) for construction of its new headquarters in Basel in the next 10 years. In addition to these two Swiss tallest skyscrapers, the pharmaceutical giant has planned to build in Basel huge research center for 1,900 employees worth 1.7 billion francs (about €1.41 billion) by 2022, as well as to rebuild the current offices.
This is how the Roche Tower in Basel looks today (photo made in October 2014, source: de.wikipedia.org):
And this is how it will look like: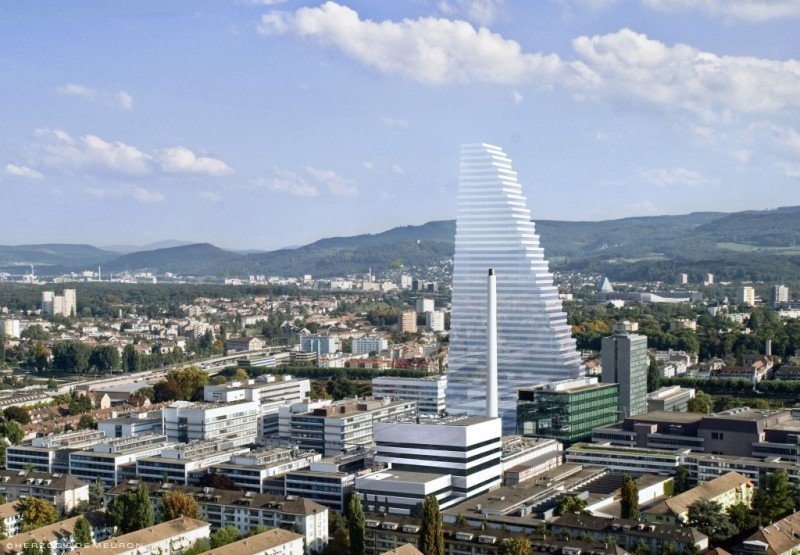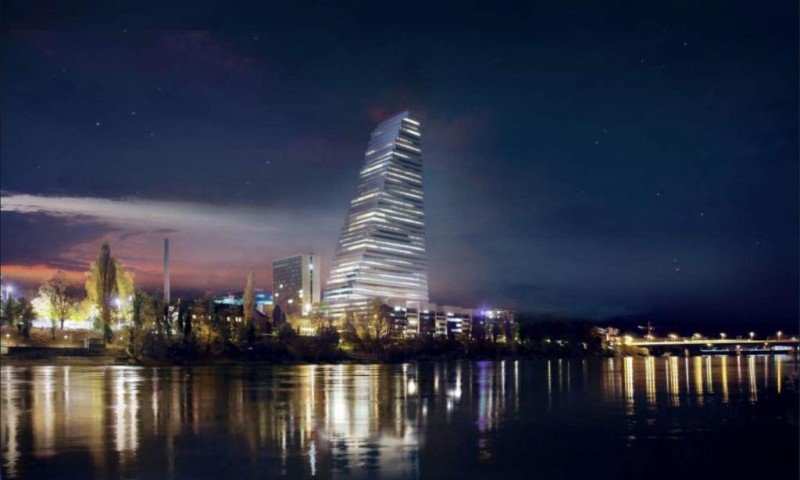 Currently the tallest skyscraper in Switzerland is the Prime Tower in Zurich (126 m). However, the tallest residential building in Switzerland is Swisscom-Sendeturm St. Chrischona tower (250 m) near Basel.

P.S. Total space of new properties in Basel will significantly increase, as it is planned to build five skyscrapers in the second half of the 2010s. Roche Tower is one of them (in the center).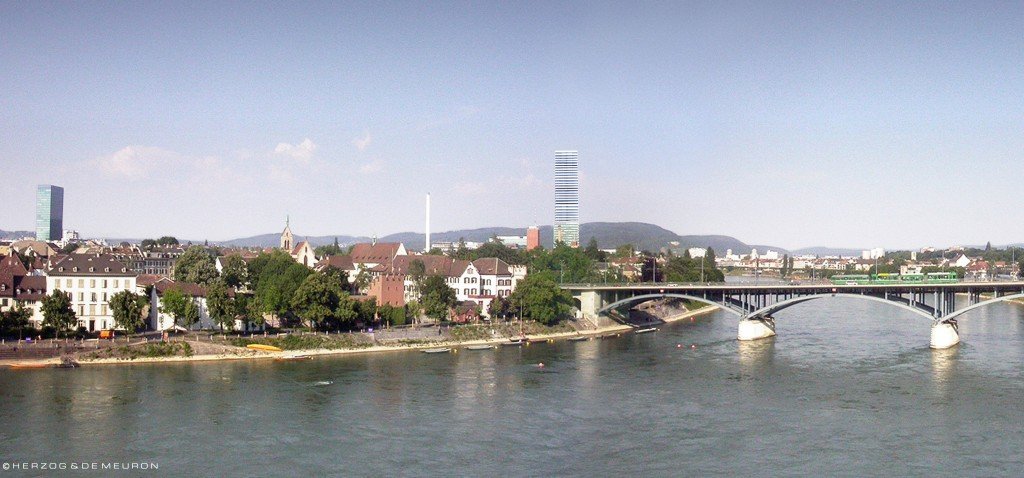 Skyscrapers projects in Basel