Lisbon residential and commercial property market might be a promising investment due to development of new business projects and presence of high-tech and IT-companies, which recently successfully compete with ones from Berlin. The capital of Portugal could become a European Silicon Valley.​
Cheap office – the engine of progress
Investors from major European economies such as Germany and the UK, come to Portugal in the hope of minimizing costs, and get same quality product as in their country. The first, option for money saving – is square footage, which is planned to host "IT people" and programmers.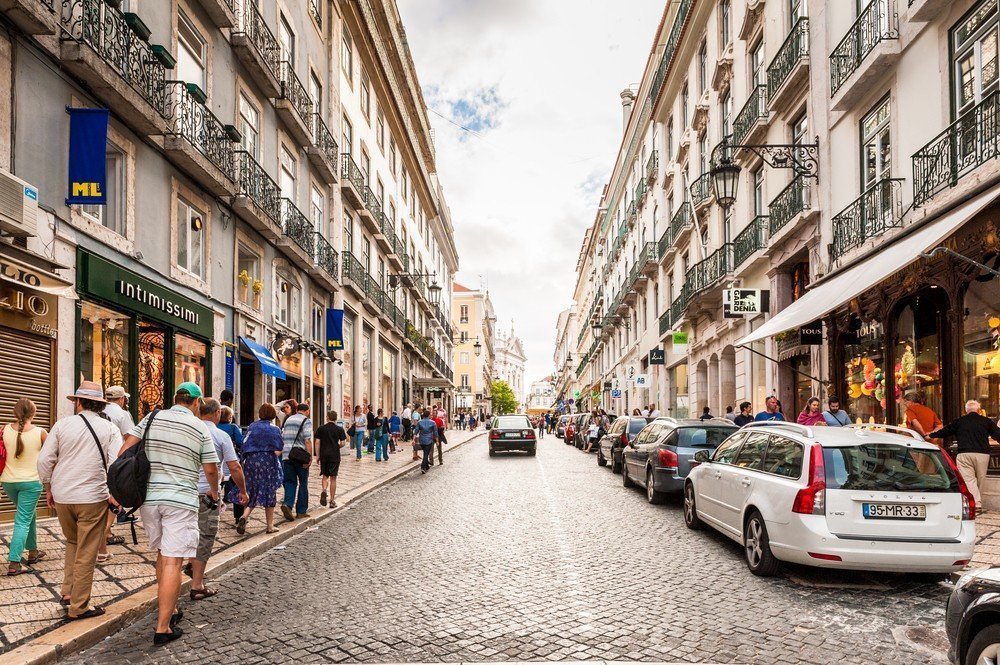 Recent crisis caused market situation when real estate supply in Lisbon significantly exceeds the demand. Many companies went bankrupt after 2008, others moved from upscale offices in the city center, into more cramped conditions. The same trend is observed in the movement of population: people move to the suburbs, and in the last 30 years area within official borders of Lisbon lost 260,000 citizens.
In general, while in Berlin are developed new huge offices (follow the link to see photos and description of its largest building), in Lisbon startup investors are waiting for vacant premises in the heart of the city.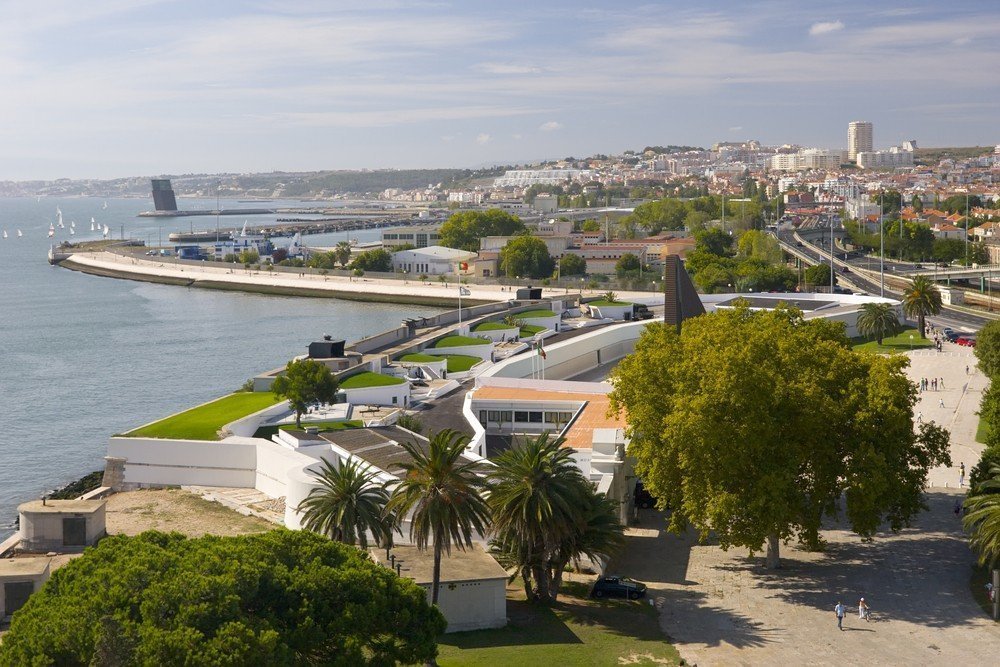 The modern Lisbon, area of Nations Park
Real estate sellers are happy with 2014
Prices for rental property in Lisbon also please investors accustomed to extremely high interest rates in their homeland – in London or Munich. However, renting is not the only option: those investors, who believe in the potential for growth, acquire real estate. The annual report published by PwC and Urban Land Institute literally pushed Lisbon into the top ten of attractive cities for real estate investment in Europe, while in a previous report, this city was ranked as the third from the end.
And these are not just illusive hopes of experts, but real transactions. Investing in commercial property in Portugal increased by three-fold in 2013, and another 2-fold growth took place in 2014, reaching €700 million (Cushman & Wakefield). Especially active were foreign businessmen, whose share was 80% of this amount.
The world leader in commercial real estate, the CBRE Company says that 2014 was its second most successful period over the past 7 years, or since the pre-crisis times. The head of the Portuguese branch, Francisco Horta-and-Costa says: "We are delighted with the results of last year as all our business segments have growth. 2014 meant the return of investors from different countries, such as China, the US, France or Brazil." Turnover of Portuguese Department of CBRE, dealing with commercial property increased more than two-fold. It is expected that sales will continue to grow, along with the rental rates and occupancy of offices.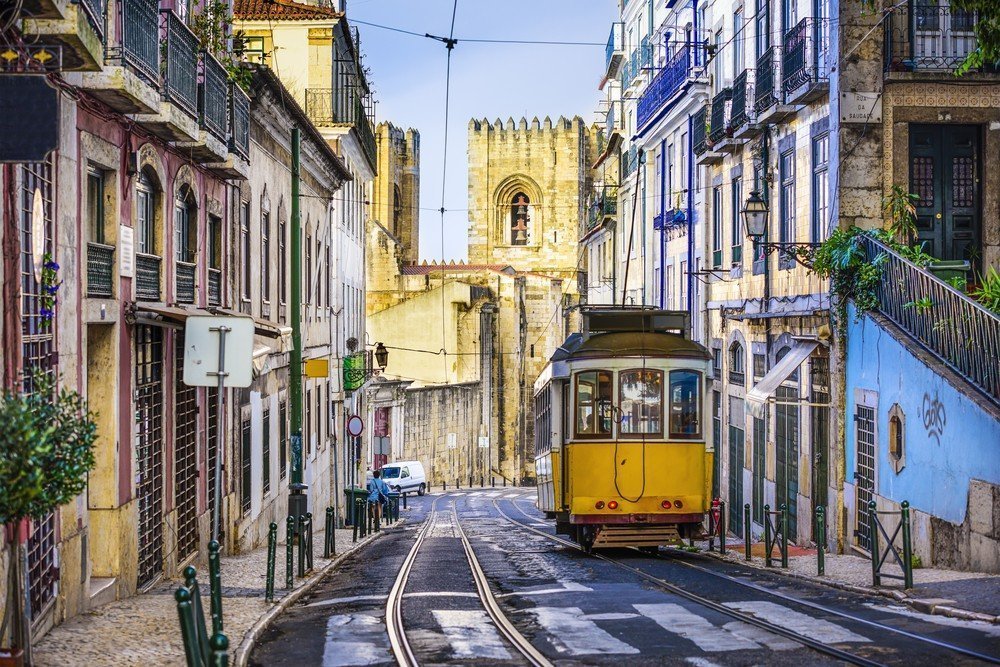 The historic center of Lisbon
The human factor or outsourcing in Portugal
In Lisbon there are professionals, dreaming to sell their services and not asking much for that. According to unemployment level Portugal is in 5th place among EU countries, skipping forward such crisis-hit countries like Greece, Spain, Cyprus and Croatia. There are 690,000 unemployed people – the population of Lisbon and Cascais combined.
Pedro Rocho Vieira who works in company that helps authors from different countries to implement their startups in Lisbon, shared rates for specialists in the field of IT with Deutsche Welle: "Developer worth no more than €2,000 per month – much cheaper than in the US, UK or Berlin".
That's right. According to Eurostat, the average wage in Portugal is €1,478 per month. Also it was estimated that along with the payment of salaries, allowances and taxes every employee costs the employer €11.6 per hour (approx. €2,000 per month at full employment) – it's 3 times less than in Germany, and 2 times less than in England.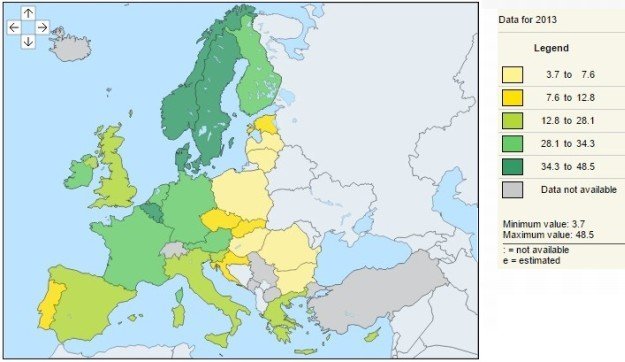 Costs per employee per hour in euros. Data: Eurostat
Having such a negative set of factors, at first glance, IT-industry in Lisbon only wins and promises to grow by leaps and bounds. While there is a free real estate, and yet smart heads are ready to work for a small fee, there is a space for development, and each holder of creative business ideas worth considering: why not choose Lisbon as a launching pad?
Text: Kirill Ozerov, ee24.com
Read also:
Real estate market in Portugal is buoyant thanks to the Chinese buyers