Hollywood star Steven Seagal became the owner of luxury apartments of 150 sq.m in the popular resort of Montenegro, on the Zavala peninsula in Budva, informs ee24.com citing vijesti.me. Average cost of apartments in this complex is €5,000 – 8,000 per sq.m.
The apartment of famous actor and musician is located in the new trendy Dukley Gardens complex built on the Adriatic coast. Developers plan to implement in this project a new concept of resort living. The so-called "city club" should become a luxury residence for people with high incomes and common interests.
Developer does not say whether this property was donated to Steven Seagal or purchased by the actor himself. At the moment, the house where the actor's apartment is located is under construction. Deadline is scheduled for next spring.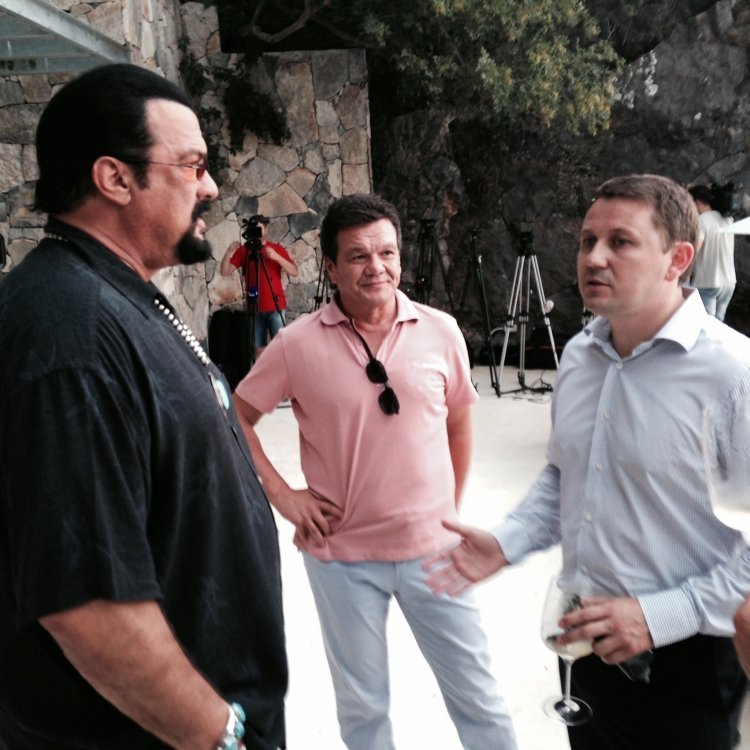 Steven Seagal in Montenegro at the meeting on buying the apartment in Dukley Gardens
The movie star's plans for the new location are little known. Presumably, Segal's main occupation will become opening and teaching in martial arts school. Nil Emilfarb, famous entrepreneur and investor from Budva and owner of Startex Group plans to support Seagal. It is this businessman, being by the way the former Soviet citizen and native of Tashkent, who takes an active part in the Dukley Gardens construction at the Zavala peninsula. Nil Emilfarb also owns marina Montenegro as well as large tourist "Budva Riviera" complex.
Steven Seagal has been doing karate since he was 7, and Aikido - since 15 years old. He became the first native of the United States, opening a dojo in Japan - a place to practice martial arts. When teaching, 62-year-old Seagal uses the principle of rationality. Of course, the presence of such a teacher is to raise the popularity of real estate in Dukley Gardens to higher level.
Steven Seagal planned to give a concert in Budva, having signed all the necessary papers It was dated for August 16. However, for unknown reasons, the concert was canceled and new date has not been announced yet. Media keep silence about whether it will take place or not.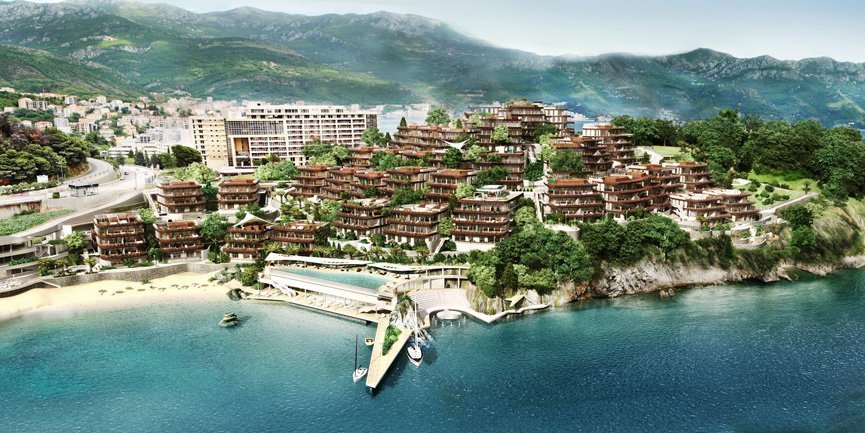 Dukley Gardens, computer graphics
Earlier ee24.com reported that the Russians and Azerbaijanis were the most active buyers of apartments in Dukley Gardens at Cape Zavala in the Montenegrin town of Budva. This complex was founded by the enterprise owned by the fugitive oligarch Sergei Polonsky, until his Mirax Group company did not gone bankrupt.
Photo: Vuk Lajović, vijesti.me