Quite small country of Montenegro, with dimensions which barely exceed 100x100 kilometers, has turned into a big construction site. It especially concerns the coast where the most ambitious projects are built. This young independent country creates its own luxury resorts, and not without the help of foreign money.
Three Pillars under the black mountain
The Government of Montenegro has made a bet on tourism and opened the doors to foreign investors, as well as developers who have experience in big projects. In news every now and then they inform about the latest successes in attracting foreign funds to different construction projects. The true extent of what is happening is that now only three major projects are implemented in Montenegro: Porto Montenegro, Luštica Bay and Portonovi. All of them are in the north of the country and only a few kilometers from each other.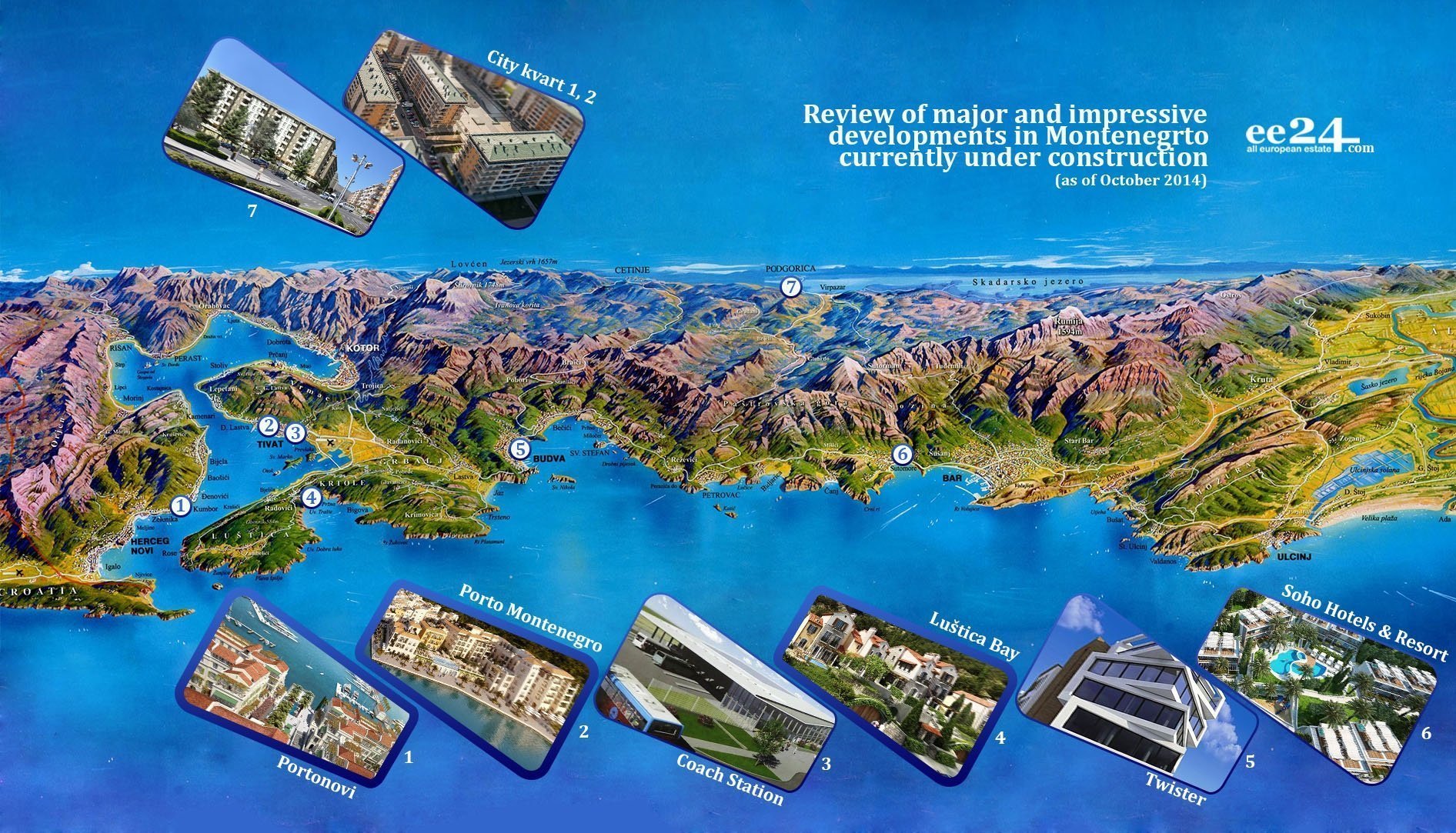 View full size
Porto Montenegro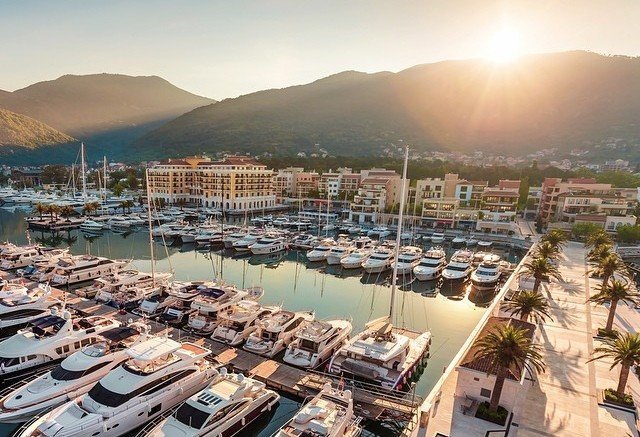 Porto Montenegro is a luxury marina, located in Tivat and just 5 kilometers from the international airport. First of all it is a marina, so travelers can arrive at the port on their own or rented yacht up to 150 m. It is available now, but construction continues. The founder and major investor of the project is a Canadian gold miner Peter Munk. The village of sailors includes cafes and restaurants, trendy clothing stores, supermarkets, offices that provide various services, enterprises that serve vessels. Many people can visit and relax in Porto Montenegro but only selected ones will live there: on the territory there is only one hotel and a small apartment complex.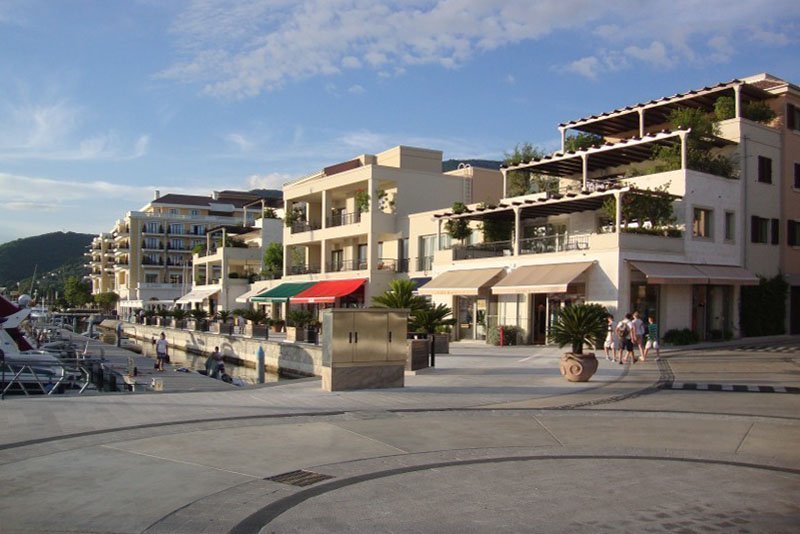 Apartment complex Regent Hotel with 86 rooms, designed in a Venetian style by ReardonSmith Architects (London) is the first hotel in Montenegro, which has been assigned (by its owners, though) 5 Star Deluxe category. Milo Dukanovic, the Prime Minister visited the opening ceremony this August and proudly noted that "a new era of development of the hospitality industry in Montenegro begins with Regent Porto Montenegro, as it reduces shortage of quality five-star hotel rooms."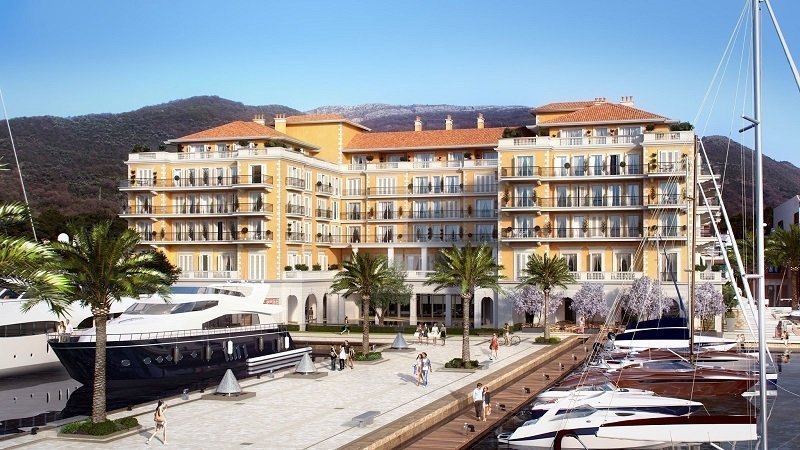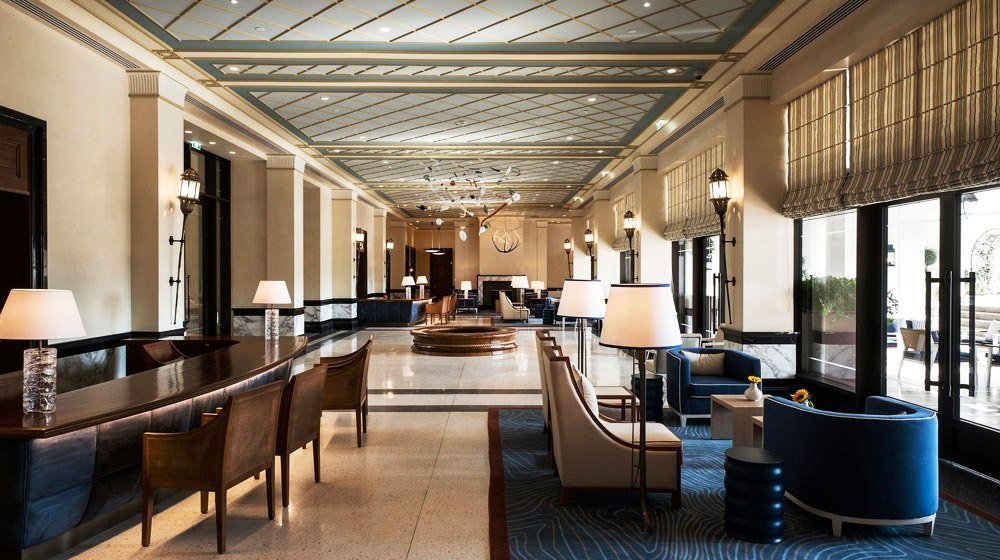 Luxury property in Montenegro also cease to be a deficit. Residential complex Ksenija, invented by the same architects, includes houses with different number of floors, which allow to see the Bay of Kotor from the maximum number of windows.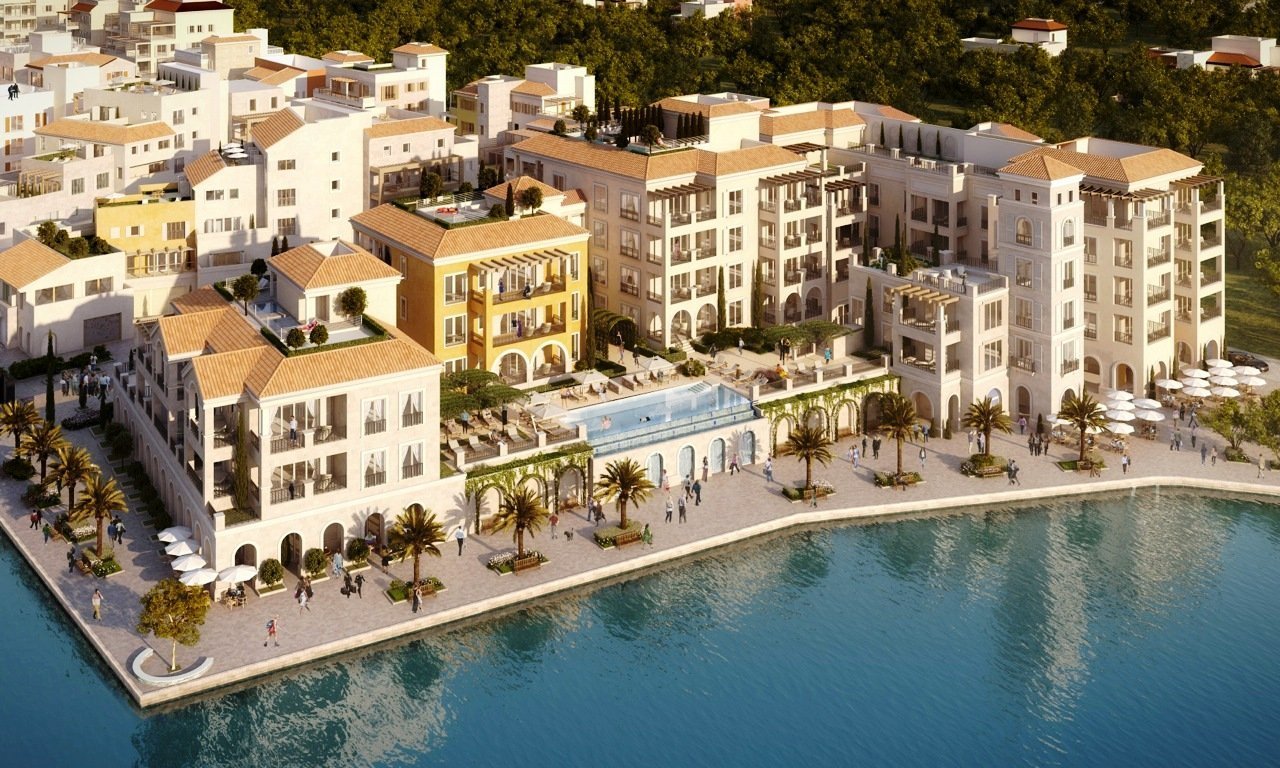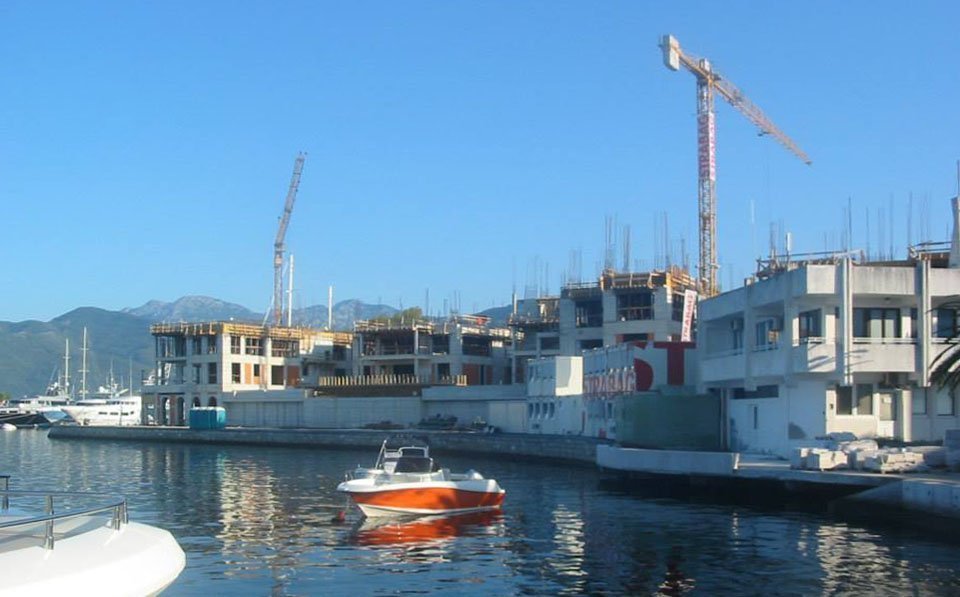 In total in the complex there are 48 apartments ranging from 71 to 287 sq.m. In each there is a terrace and unique design. But the prices are appropriate; their range is between €350,000 and €2,200,000. High prices are caused by deficit, because the project Porto Montenegro was firstly designed not as a settlement, but as a public area. Besides, only 5 apartments remained unsold by October (but they are reserved), others were sold to the Russians, the British, the Chinese and the Arabs from the Persian Gulf. Completion of the complex Ksenija is planned for summer 2015.
Luštica Bay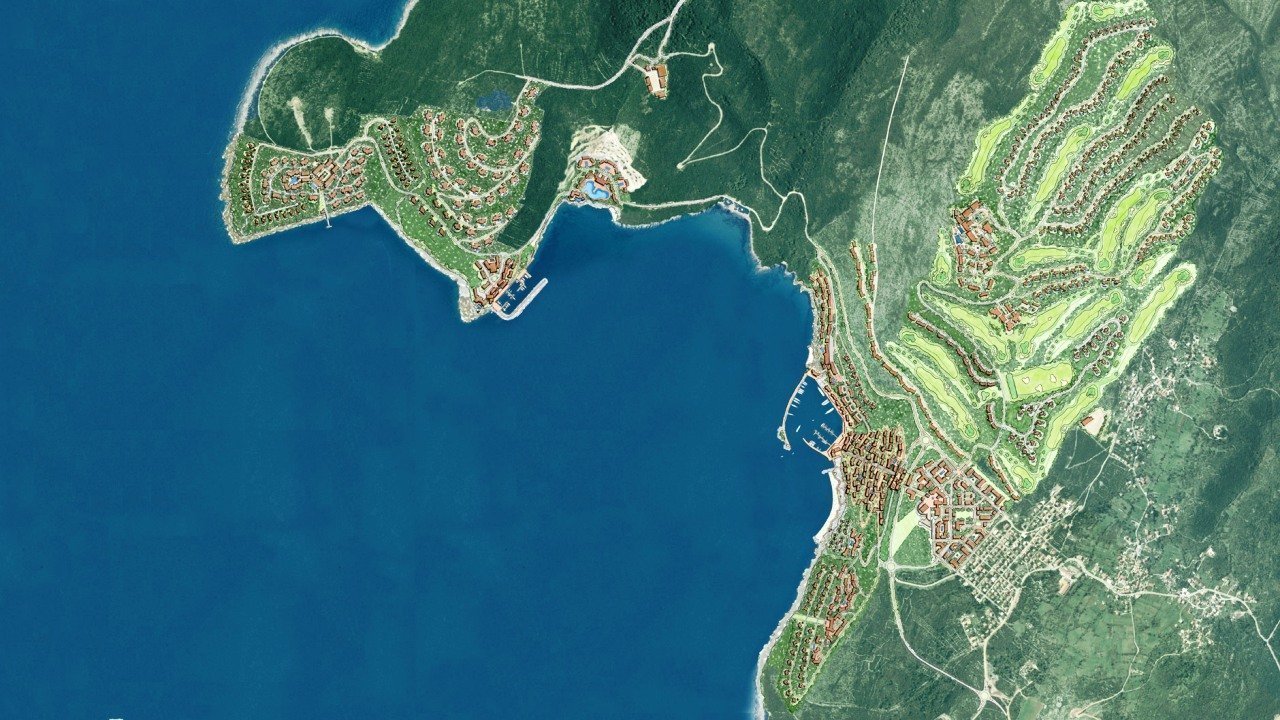 Luštica Bay is, on the contrary, the project made for housing. On the vast territory of 680 hectares there will be soon houses with 1,000 apartments and over 500 villas and townhouses. Tourists and business people will be able to stay in one of 7 hotels and on a par with the residents enjoy all the features: shopping, golf, restaurants, wellness centers and conference rooms. As in Porto Montenegro, there will be a marina, but a smaller one: the maximum length of vessels is limited to 60 meters.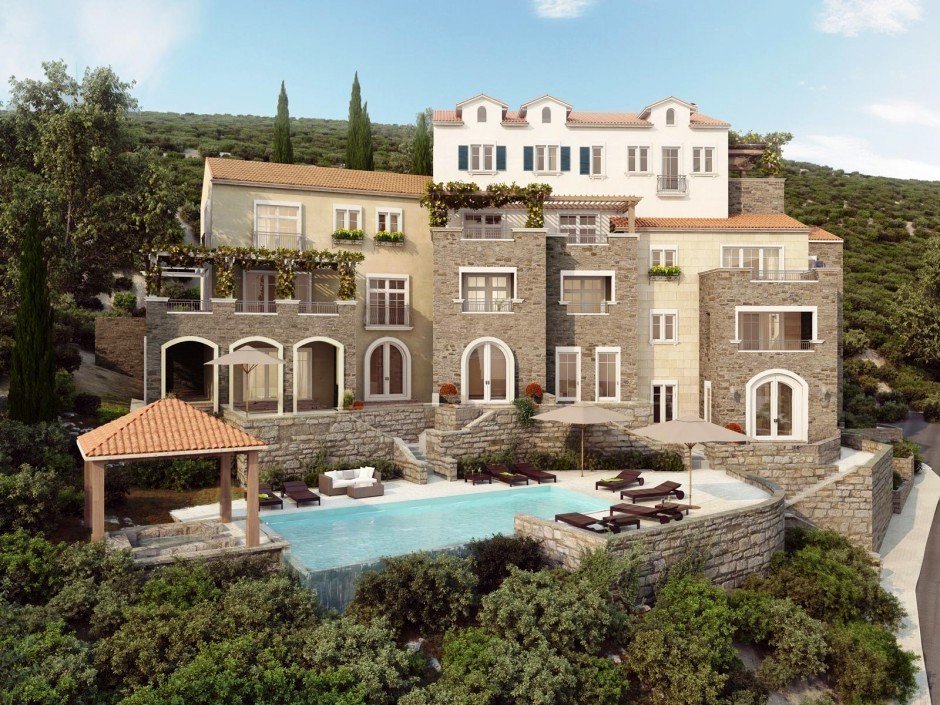 Creators of the project Luštica Bay provided customers with the widest range of apartments – from studios to three-bedroom apartments. Depending on your preferences, you can settle down in a quiet location on the shore next to the marina, or in one of the residences in the lively village in the hills of Marina Heights, offering spectacular panoramic views. Prices for studios in Luštica Bay start from €170,000, villas are sold from €1,820,000. And the closer to the end of construction, the more expensive.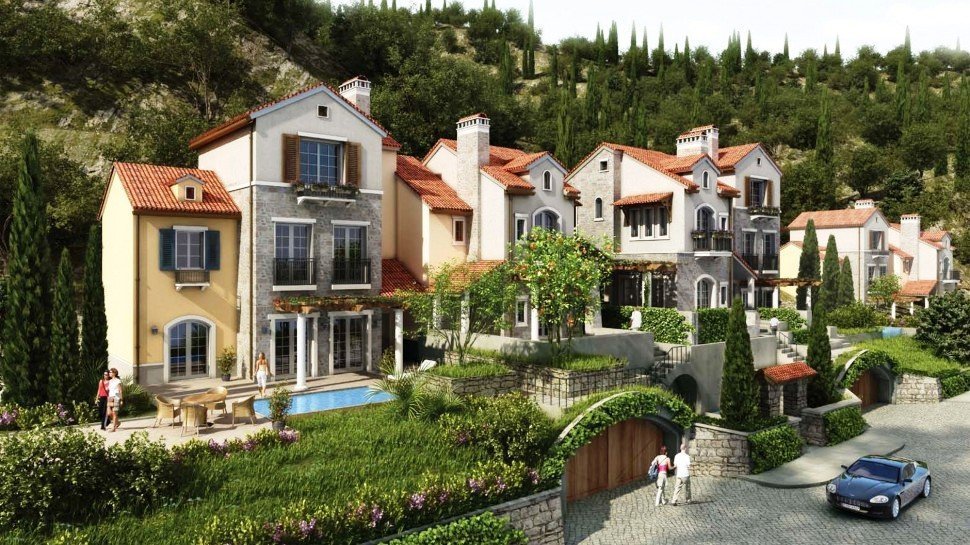 Luštica Bay is built by Luštica Development AD, 90% are owned by Orascom Development Holding, and 10% by the government of Montenegro. Besides Luštica Bay, Orascom portfolio includes conceptually similar projects in many countries of Europe and the Middle East. Over €50 million have already been invested in Luštica Bay, and the resulting investments can exceed €1 billion. Great plans: for 10 years it is planned to create 2,000 jobs, which are said to be 8% of the total number of Montenegrins, engaged in the service of tourists.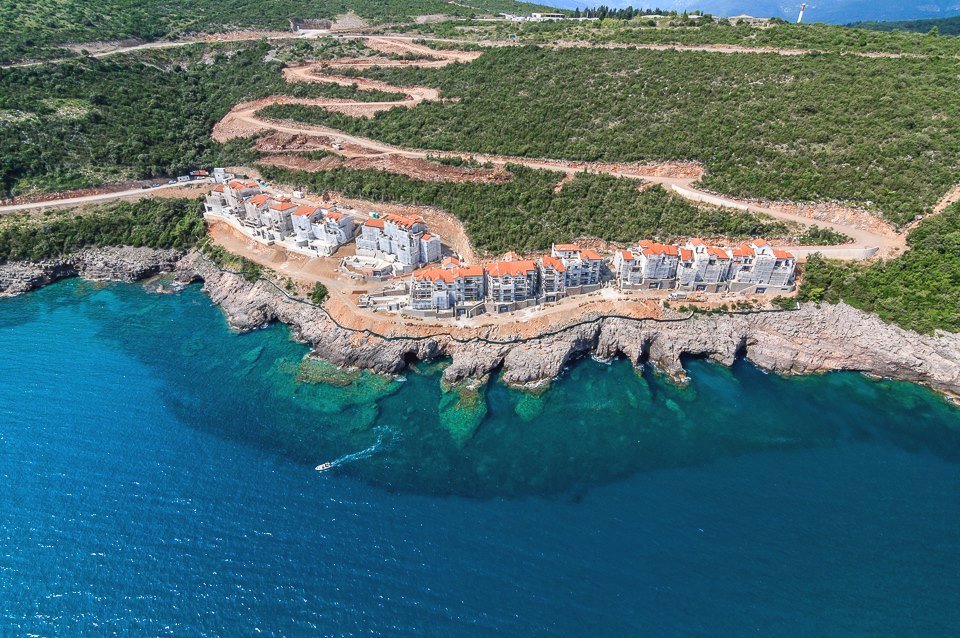 Construction is carried out in stages: first residents will receive the keys in 2015; two hotels, a golf course and marina will operate in 2016 or 2017; then the remaining houses and commercial property will be gradually put into operation. It is worth noting that according to conception "6/94", construction will be only on 6% of the territory: on the remaining 94% there will be a golf course and sports fields, and in the untouched nature there will be hiking trails and bicycle paths.
Portonovi
The third of the buildings of the century is project Portonovi in Kumbor. This is not just a village, but a fully-featured wellness resort, which can not be said with certainty about Porto Montenegro or Luštica Bay. Construction began in February on the site of former barracks of the Yugoslav Army, it is conducted in Baku petrodollars. Developer Azmont Investments receives funding from the State Oil Company of Azerbaijan Republic (SOCAR). Opening of the complex with the total value of €500 million is planned for 2017.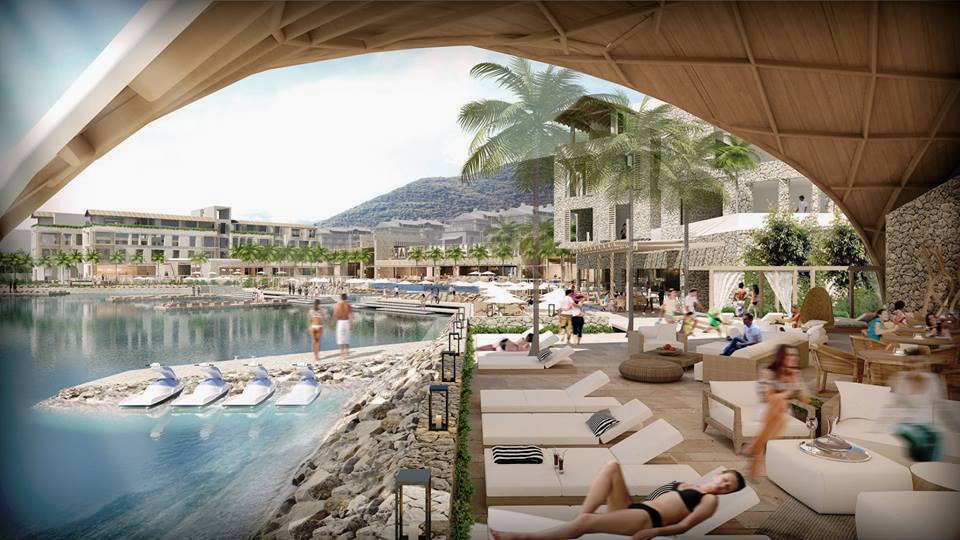 Portonovi is a 5-star hotel One & Only (it will be the first in Europe in this network) with 550 villas and apartments, 150 commercial sites for shops and restaurants, as well as spas and sports facilities. When all this is completed, every weekend Portonovi will have up to 25,000 tourists.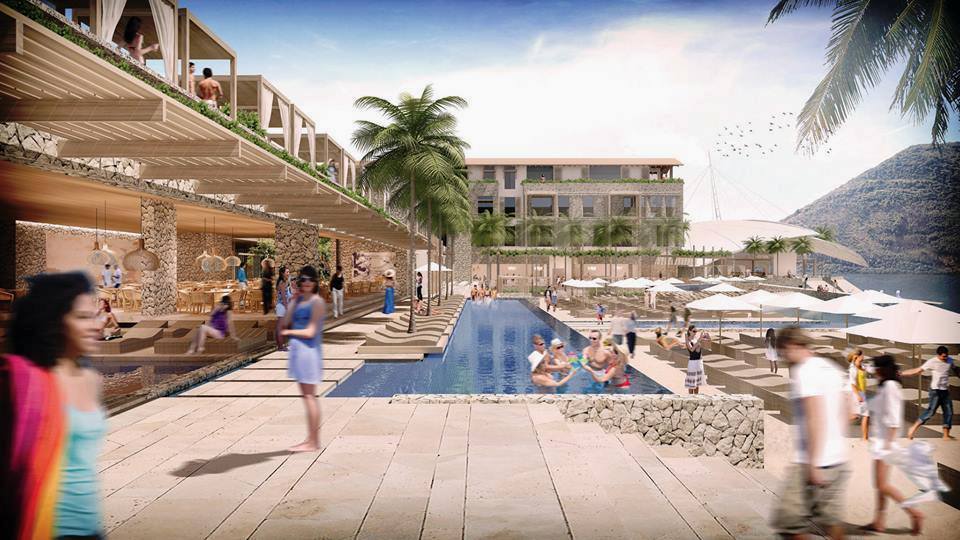 Even at the first stage the builders faced problems. Firstly they had to explore the seabed for mines during the Second World War – it took three months. Then it turned out that the soil is unstable, so much attention is paid to earthworks, which are in progress now. However, in September the executive director of Azmont Investments, Server Birkan, assured the public that "the most beautiful complex, and not only in Montenegro, but also in the whole world" will be ready on time – by 2017.
Invisible new reality
It is clear that three major projects are the visible tip of infrastructure improvements that take place in Montenegro. Little by little, every city of the country changes, there are new neighborhoods and public buildings. Let's take a few interesting examples.
Soho Hotels & Resort is built on the Adriatic coast in the resort town of Sutomore. This is a real mini-city, which includes a five-star hotel complex with villas and apartments (from €99,000!), restaurants, supermarkets, spa, tennis club, swimming pools, playgrounds, barbecue area, and so on and so forth. Given the abundance of similar projects in the country, we'd like to believe that the authorities will not allow the continuous development of the entire coast, the length of which is, by the way, about 300 km.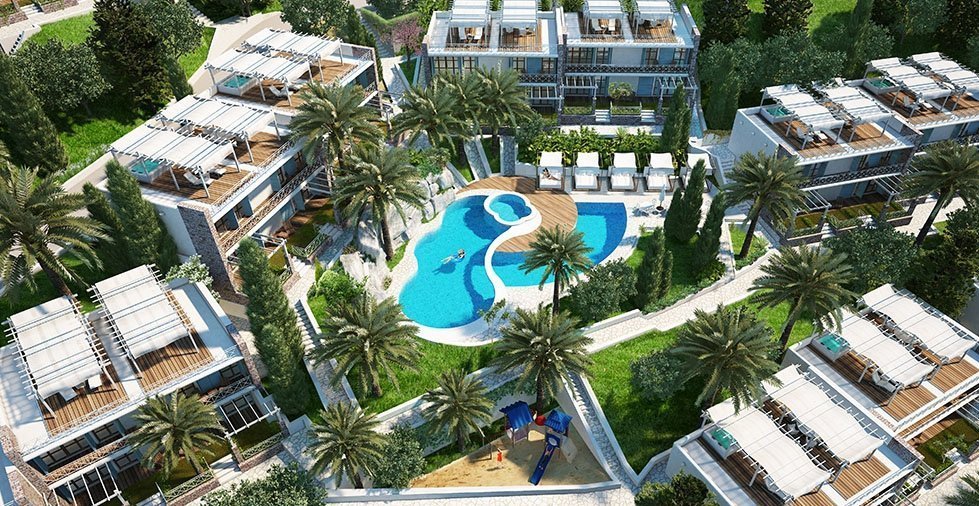 Apartments in Budva which are called Twister remind a little the famous Swedish skyscraper Turning Torso by their form, with the exception of the number of floors, there are only five of them. Although the house is located in the city (there are schools, shops and a hospitals nearby), the distance to the beach is only 800 meters. Price of one-bedroom apartment of 45 sq.m. starts from €94,500.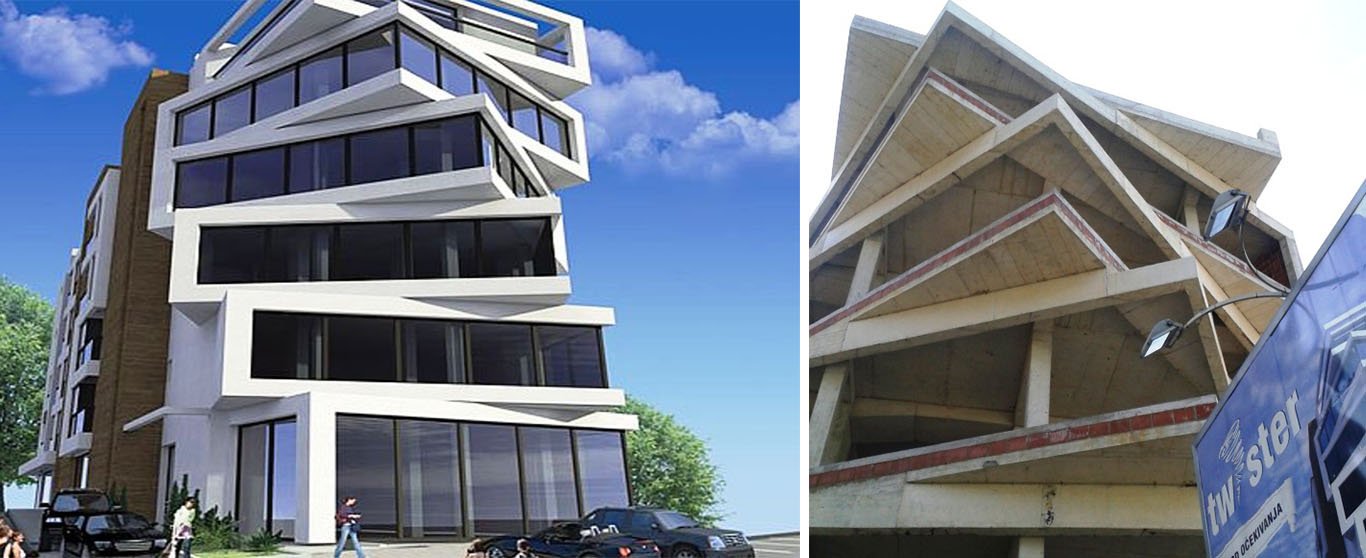 Tivat municipalities think about more pressing matters, having decided to build a modern bus station, and one of the largest meat processing companies in Montenegro Mesopromet will do it. And it seems that it became an investor not only for the station itself, but for the sake of a hotel and a shopping center, which will be located in the same place.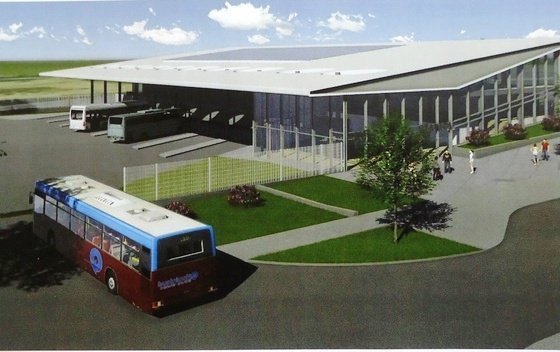 Outside the coast there is active construction in the country's capital of Podgorica. For example, neighborhoods City kvart (1 and 2) are built here – one of the largest real estate projects in Montenegro in recent years. On the area of 500x200 meters houses with several thousand apartments are built. Prices start from €1,000 per sq.m. New shopping mall Delta City, located nearby, makes such a purchase particularly attractive. Property in Podgorica can be regarded as an inexpensive alternative to the coast as it takes only 1 hour to get to the sea from the capital.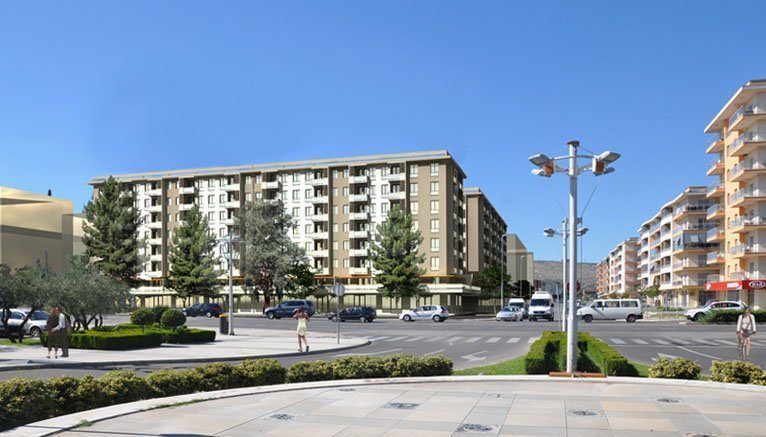 Disregarding the variety of projects which have unknown future, we decided to tell only about one of them – the most extravagant. This is not just another elite settlement, not a 7-star hotel and not an elite medical center, but only ... the residence of the Russian emperor. It can appear in Montenegro thanks to Anton Bakov, the former deputy of the State Duma and leader of the Monarchist Party. Recently, the politician claimed that he has some land in the town of Niksic and plans of building there residence "Nicholas III" – Nicholas Romanov, crowning the "sovereign state Imperial throne". On the territory equal to two Vatican Cities there can be a palace, a monastery, as well as houses and offices.
Text: Alexander Fetyukov, ee24.com
Photo: belij-slon.ru, celebic.com, lusticabay.com, portomontenegro.com, skyscrapercity.com, sohoresort.ru, uniform.net, vijesti.me
Read also:
The Government of Montenegro has decided to issue a residence permit to property owners
Montenegro is a country of paradoxes
Villas on the Adriatic – a budget alternative to the Mediterranean