Time of putting the most expensive skyscraper in Monaco into operation is cancelled until 2015 (previously it was reported that the decoration of the facade would be completed in the second half of 2014). The property price in the Odeon Tower (Tour Odéon) with a stunning view of the sea is about €300 million, but the most expensive penthouse is still waiting for its buyer. According to experts, there are a lot of Russians among the apartment's owners in the Odeon, they are particularly bankers and oil related businessmen, says the ee24.com citing realty.rbc.ru.
The Tour Odeon is the first skyscraper to be built in Monaco for the last 30 years. And this 170-meter 49-storey tower will be the second one built on the Mediterranean coast. Besides multi-storeyed luxury apartments and penthouses in the building will be arranged medical center equipped with the high-end technologies.
At the top of the Tour Odeon will be located the most expensive penthouse with private gym, spa area, several bedrooms, dressing rooms and living rooms. A main feature of these super-luxury apartments will become a slide, descending from one of the balconies into a huge pool with total area of 3,300 square meters.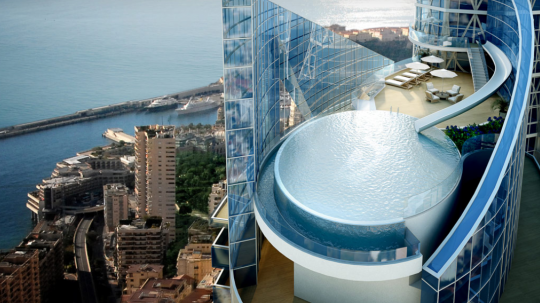 As for the interior design of the penthouse, authored by Alberto Pinto, its extravagance is really amazing as in the design of the premises were used techniques combining 10 different styles. As for the other apartments, all of them will be equipped with ultra-modern home automatic systems and panoramic windows allowing happy owners to enjoy the Mediterranean Sea views.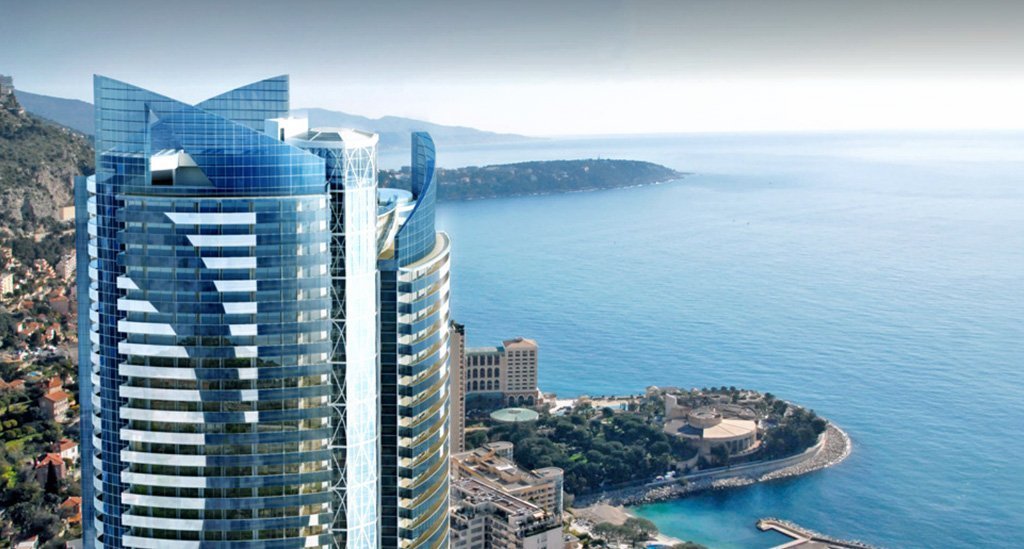 According to experts involved in the real estate sales, great interest for apartments in the Tour Odeon was shown by the Russian bankers and oilmen. This is largely due to the fact that many people want to own property in Monaco, but find decent object there is an extremely difficult task. Actually in this dwarf state are mostly sold small apartments located in buildings constructed more than half a century ago. And they can not satisfy wealthy Russians who prefer spacious apartments with high ceilings and large walk-in wardrobes.
Currently, the objects in the Tour Odeon, with a relatively small area, worth €5-10 million have already found their owners. However, expensive penthouses on the upper floors still may be purchased, but the Russians do not appear among those who show an interest in them, at the moment. Perhaps the most expensive penthouse in the world will be purchased by one of the Arab sheikhs, suggest the realtors.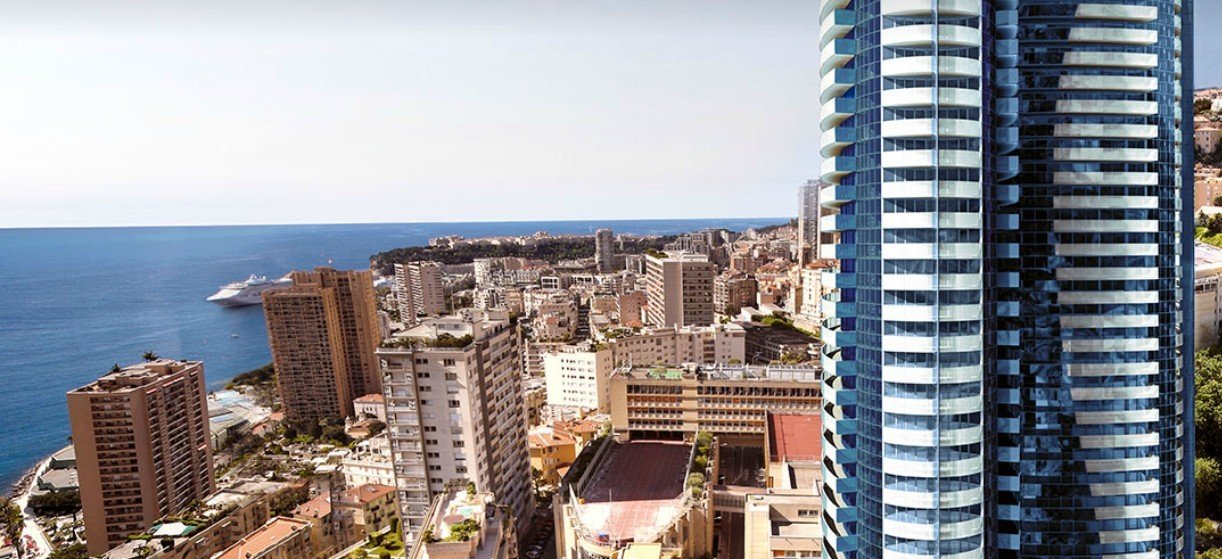 Earlier the ee24.com told that the square meter cost of real estate in Monaco starts from €25,000 and in the Odeon skyscraper it is from €55,000 to €70,000. It is not surprising, given that this luxury housing is designed, apparently for foreigners. Official site has the French, English and Russian versions.
Photo: odeon.mc