Real estate in Italy is not the cheapest in Europe, but it could not resist the crisis. Prices continue to fall in most regions, and only a few regions and cities do not allow prices to drop and try to hold on to the last. Sometimes quite successfully.
Everything goes down but something does it faster
Property in Italy is not €500 per sq.m as in Bulgaria, and not even €1,200 as in Spain. It is much more serious: this country, the heiress of ancient Rome, gathered on its lands the greatest number of UNESCO World Heritage Sites, luxury villas, estates and wineries, and it does not fall to levels of eastern and western neighbors yet, but it is already too weak to stand.
Over the past four years, real estate in Italy fell by 10%, including the last 12 months - by 4.6%. This is the most recent available information from Istat, relating to the first quarter of 2014. Actually, in Italy there are two main trends, and if one of them is quite specific, the second one is typical of many European markets. The first thing that attracts attention is that even in 2011 housing continued to rise in prices, but in 2012 prices fell by 2.8% and in 2013 - by 5.7%. The second point is that resale properties started dropping in prices from the beginning of 2012, and new properties started this sad drop later, only at the start of 2013. And indeed, prices for new housing go down much slower than for resale properties.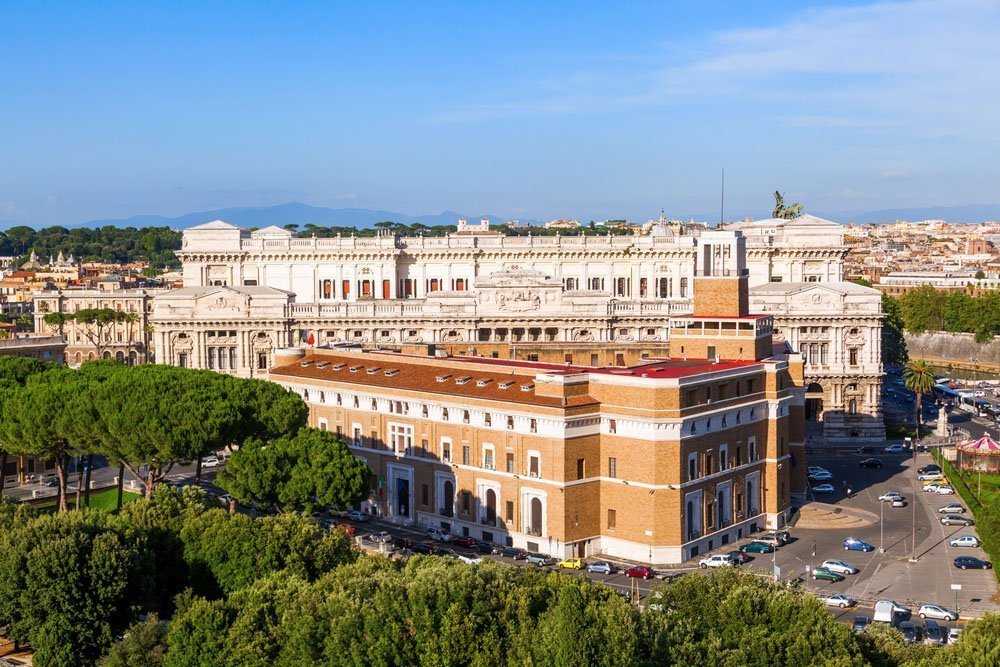 Rome
But according to Eurostat, the fall in property prices in Italy slows down gradually: in the second quarter of last year it was 5.9% at an annual rate, 5.7% - in the third, and 5.3% - in the fourth. And in the first quarter of 2014 (today it is the last thing that the clumsy Statistical Organisation managed to do) - it was 4.5%.
Nowadays Italy resembles France: prices in both countries differ from region to region, and everything seems good and there is even some demand, interest and willingness, but it does not help. And the Italian market is similar to the Portuguese: talking about prices, it s one step forward, two steps back. In addition to it, tax burden is constantly increasing in Italy. Housing prices have fallen by 15% for 5 years, but taxes have increased by 100%, which is clearly disproportionate. In 2010, a good property of A2 cadastral category cost €200,000, annual tax amounted to €300, so the owner paid €1.5 per each thousand of their house price. In 2013 it was €170,000, €611 and it was already €3.6 per thousand. It turns out that the load on "an ordinary Italian" increased by almost 2.5 times.
You can search for decent housing in Italy counting on the price of €1,200 per sq.m. Please note that we are not talking about average prices here. Just €1,200, it is the norm for a square meter in Calabria, region with the cheapest real estate.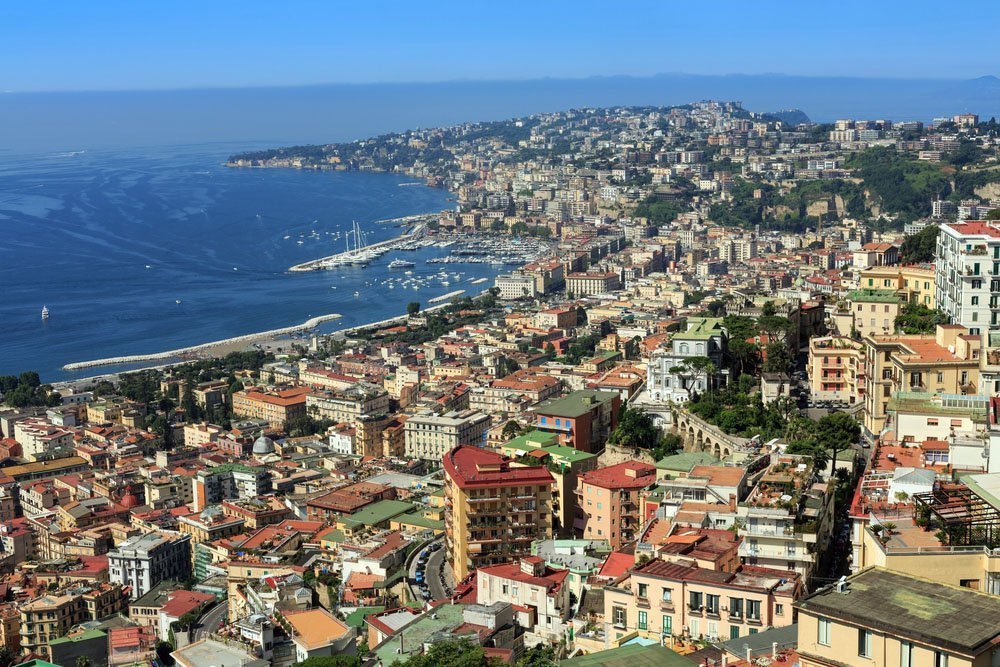 Naples
Coastline cheapens and the Alps stay up
In summer 2014 the most affordable place to buy a home is still Calabria - the toe of Italy, which "tries to kick" Sicily. It is washed by two seas, but is has no resort, which is more or less well-known outside Italy. May be only Scalea can be familiar to a wider audience. According to portal Immobiliare.it, over the past six months prices for real estate in Calabria dropped by 3% and it costs €1,176 per sq.m.
But the title of the most expensive region, which has been maintained by respectable-maritime Liguria for a long time, has moved to the "internal" province of Valle d'Aosta, which is located in the Alps in the north-west of the country. Six months ago, square meters in Liguria and Valle d'Aosta cost €3,397 and €3,343, and today they switched places: €3,310 and €3,394 respectively.
Incidentally, Valle d'Aosta is the only region of Italy, where housing has risen in price since last fall. Sellers decreased prices everywhere, even in the capital region of Lazio, which is no linger one of places where a square meter costs more than €3,000. Now only two regions can boast of it: the above-named Alpine valley and Liguria. A square meter in Tuscany fell by €50, down to €2,700, and by €40, down to €2,459 in Sardinia, which is considered as almost "paradise number 2" for the rich after the French Côte d'Azur.
As for cities, the prices have fallen almost everywhere, so the situation with regions is repeated. For example, housing in Bari, Bologna, Como, Modena, Parma, Pisa, Salerno and Siracusa has fallen in price by over 5% for the year, to the second quarter. Cagliari, Crotona, Milan, Palermo, Rome, Rimini, Turin, Florence happened to be more resistant. Housing deflation is within 5% there. Yet data from Idealista.it say that some exceptional cities were able to recover: quite cheap property in Catanzaro (Calabria) increased by 1.1% up to €1,279 per sq.m, in Naples (Campania) - by 1.8% up to €3,221 per sq.m, in Novara (Piedmont) - by 0.7% up to €1,313 per sq.m. And that's all, these are only three of more than fifty markets, which are reflected in the study.
Real estate in Rome costs about €4,000, or rather from €3,000-4,000 on the outskirts up to €6,000-8,000 in the center. Per square meter, of course. In the heart of Venice it is cheaper, price range is within €5,000-7,000 per sq.m, but in the heart of Milan, somewhere near the Cathedral (local Duomo) prices are not lower than in the capital. These three cities are considered to be among the most expensive in Italy, of course, if we do not take into account small but elite resorts like coastal Alassio or Alpine Cortina d'Ampezzo.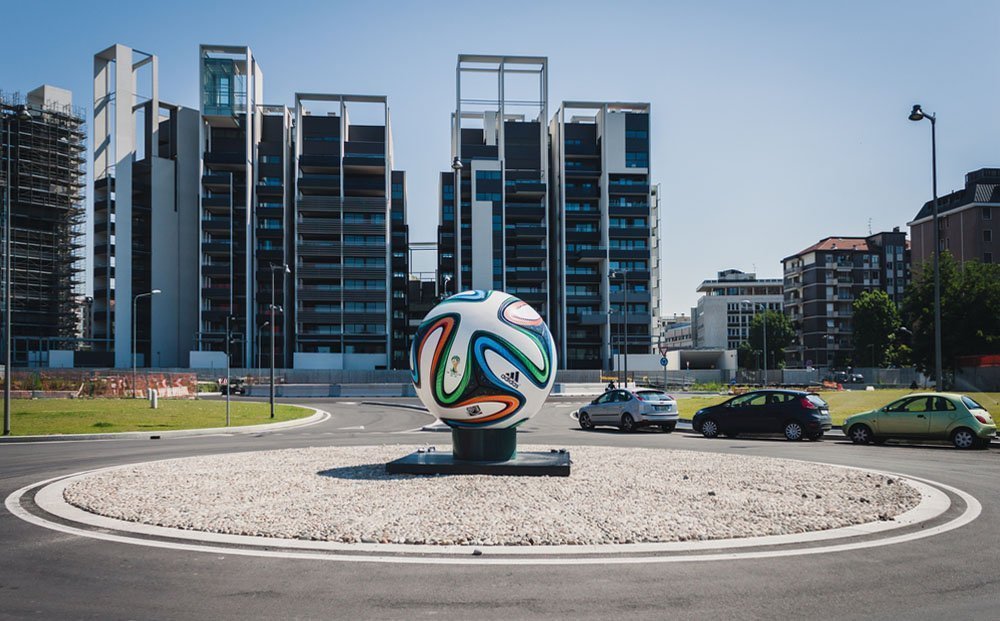 Milan
Real estate "for export" also reduces prices
In resort regions, and popular tourist locations in Italy, in the first half of 2014, housing prices fell by 2.5%: most of all in Calabria and Campania (7%), in Sardinia (5%) and Puglia (4%).
As in case with the mainstream, only northern cities and villages, located in the mountains, rose in price. The Dolomites, as well as French and Swiss resorts, benefited from the glory of the Olympics in Sochi. Accommodation in resorts in Trentino, Alto Adige, increased in price by 2.8%, though it was quite expensive before. But it is an exception.
Text: Alexander Fetyukov, ee24.com