Housing in Greece is underestimated, but it is still getting cheaper unbelievably fast. The authorities are ready to stimulate sales using all the reasonable ways in order to found new owners for empty apartments. At the end of the article we will explain how an ordinary buyer may today benefit by that.
Additional 15% discount is expected
Real estate in Greece depreciated by 8.4% during the last year, skipping "forward" (I mean back) only Cyprus and Croatia in the EU. Quarterly House Price Index, compiled by Knight Frank, illustrates well how Greece is slipping when getting out of the crisis. Q2 2013 figures are as follows: Hellas is ranked the last of 55 countries (-11.5%). Q3 - it has the third position (-9.1%), Q4 - all is the same (-9.3%). Q1 2014 - price decrease slowed slightly (-8.4%). This is despite the fact that "housing" prices worldwide grew in average by 7,1% (Knight Frank) and in the European Union by 1% (Eurostat).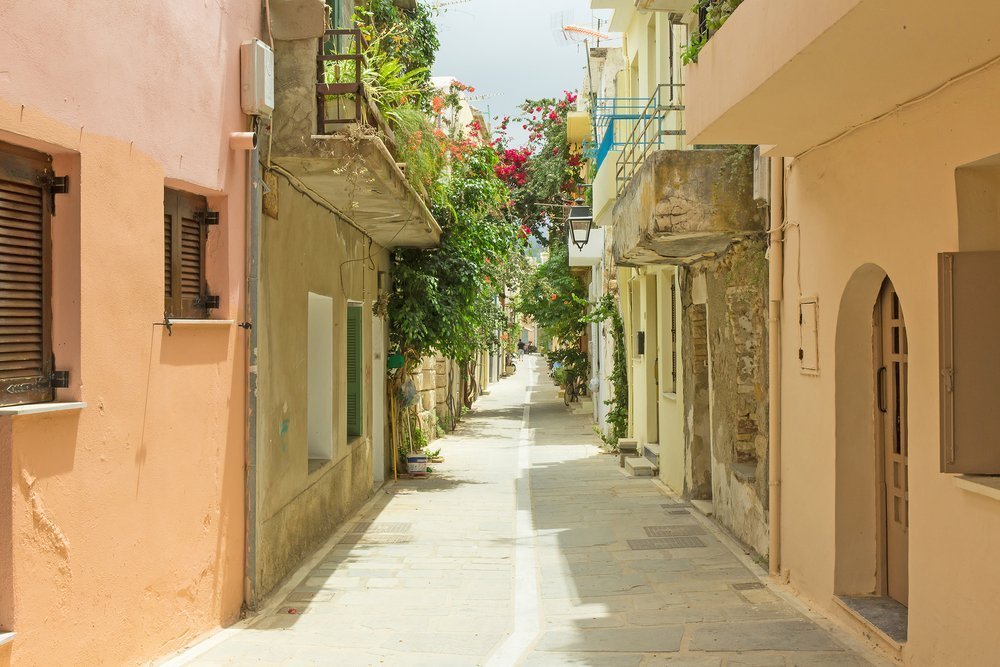 Rethymno, Crete
Some indicators are worse than others. Here's another one, a two-digit number already: Eurobank experts estimated that prices fell by 38% during the period from 2009 to 2013. But then they made ​​an amendment: in the previous 10 years prices had grown by almost 200%. The overall situation is as follows: it has risen in price 3 times, and then became cheaper for less than 1.5. The Association of Estate Agents and Chartered Surveyors of Greece literally echoes: the average apartment price in the country was about €181,000 in 2009, and since the beginning of 2014 it was €110,000 (the same 38%).
--------------------
"Real estate prices in Greece have to fall by half"
--------------------
​But 38% are not the limit. According to the Fitch agency, stabilizing and returning to sustainable development require prices to be reduced by 45% in total, if compared with 2008-2009. That means, experts believe that housing could be bought cheaper tomorrow than today; it would be by 45% less if compared with 2008-09 or by 15% cheaper than it is today.
There is something interesting: Athens suffered from the crisis most of all. Prices fell by 10.6% in Q1 2014, while the situation on fashionable resorts and islands remained unchangeable. Generally when it comes about the countries with a single dominant metropolis, it stands as a pricing locomotive. For example London is growing faster than industrial cities or rural province do and Helsinki is faster than other regions. If we talk about stagnating markets, that is France, that could be used as example and if we speak about coming out of the crisis – these are the Baltics. However, in the resort countries with Hellas being one of them, the situation is different: the closer it's to the shore, the better is the market. Let's visit northern neighbors to get an example: who will go to buy in Podgorica, Budva or in Tivat, who will go to Zagreb, if there are Split and Dubrovnik.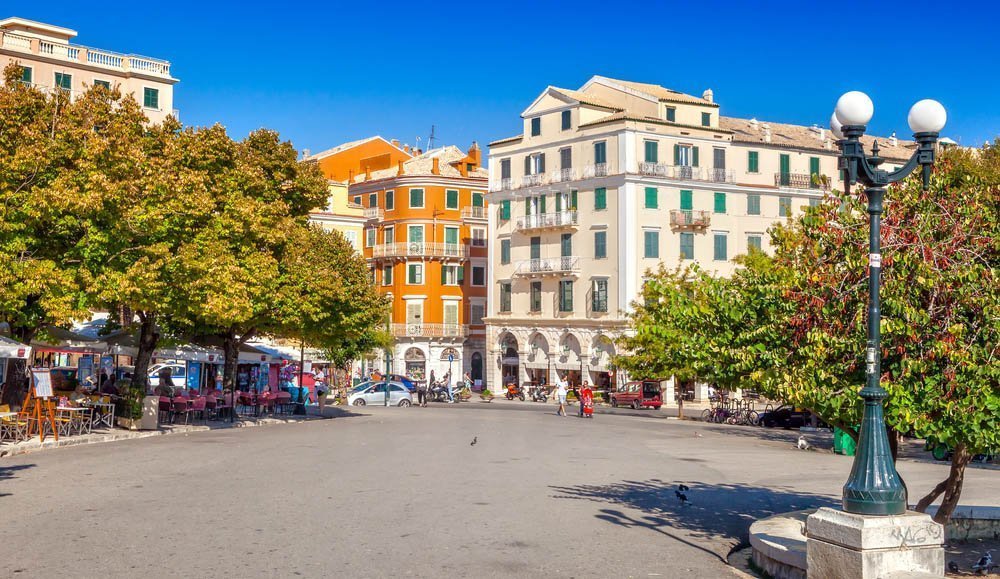 Kerkyra, Corfu island
Cheap apartments in Greece are not difficult to find even now and these are not for the mentioned €110,000. The most inexpensive studios are, actually, sold starting from €20,000 - €30,000, the next level apartments that could be even two-room are sold starting from €30,000 - €40,000. Huge selection is waiting for buyers having a budget of €60,000 - €70,000 - €80,000. Transactions made for €110,000 are considered as an "average check" but in practice that offers are much better as among them are: two bedroom apartment in Thessaloniki, the similar one but located 150 meters away from the sea on Crete or the same one sold in a quiet coastal area of Athens.
--------------------
"Apartments in Athens are from €5,000: it is easier to sell properties, than to maintain it"
--------------------
There were reports in press, saying that an apartment in Athens may be purchased even for €5,000 - €10,000. It was sold by the owners, tired from tax payments. It's like the Lithuanian countryside, where you can buy a spacious apartment of the Soviet period for only €5,000 and spend the same amount for its maintenance over the next couple of years, excluding the repair. Returning to warm Greece: people sell homes there to get rid of the rent. At first, no one believed in newspaper ads, offering housing for €5,000 - €7,000 or €9,000, but then it became clear that these are pensioners, selling their housing backlog and hard workers spending most of the income for maintenance. They used to buy apartments to secure the future of their children in pre-crisis times, but today are ready to get rid of the burden. Here are the offers:
Athens city center, Kipseli district, an apartment of 18 sq.m in house built in 1970 and renovated five years ago is for €4,800.
Athens city center, 25 sq.m apartment costs €5,500.
Piraeus city belongs to the Greater Athens, an apartment of 38 sq.m and 65 sq.m garden are for €7,500.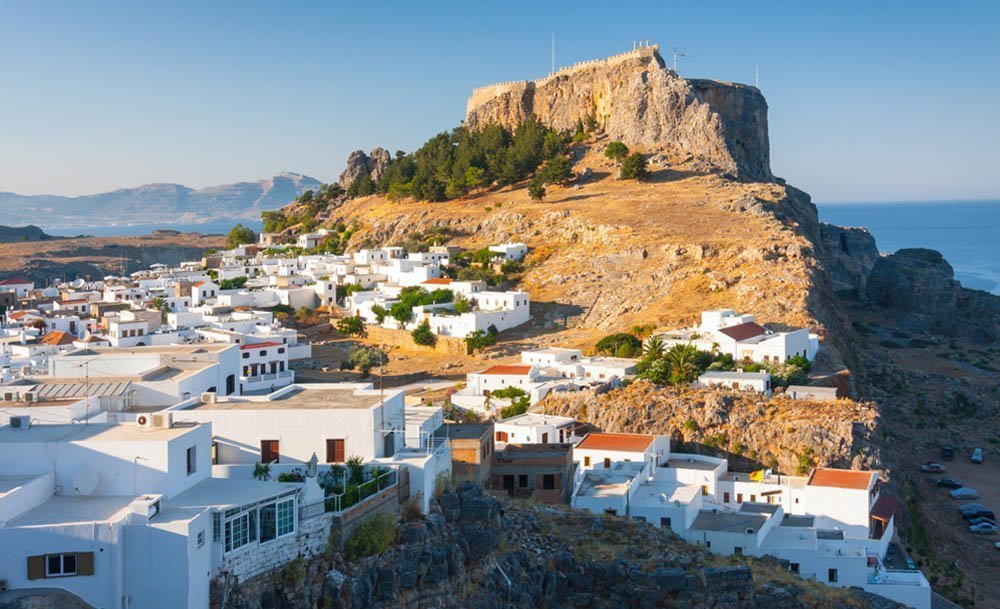 Lindos. Rhodes Island
Is there any escape? Authorities + bankers = are they a pill for the market?
Authorities do their best to cope with the situation, but first it's necessary to deal with the Greek economy, because the housing market is a direct reflection of more global processes. The authorities have currently realized: investors fond of stability also like when game rules are clear and stable and cannot afford to put money in places where every day is like Friday.
The government was making an order in urban planning and zoning in June in order to avoid seven Fridays of the week. They also took care about status regulation of resort hotel complexes (hotel resort) to attract investors. Now the position of the law is as follows: the premises must stand empty until all the buildings in complex are built and operational commissioning permission is received. It discourages investors, ready for developing on Corfu as well as on Crete and Rhodes. In the future, the room in such complexes could be sold or let on a long lease before the construction is finished, like it is done in competing countries now. This will allow getting a profit earlier or using incoming funds to proceed with construction of infrastructure.
--------------------
"Greek banks got some money. Mortgages cornucopia is expected by 2015"
--------------------
Business is not waiting and also works to overcome the crisis. It was reported in July that four leading banks will redouble mortgages funds in 2014, and in 2015 will double it again. Theodoros Kalantonis, General Manager of retail products and problem loans department in Alpha Bank A. E. could speak with confidence about the restoration of mortgage lending for the first time in six years. Next year promises to become a turning point for the Greek mortgage market: "People will realize that prices stop falling, latent demand is increasing and the banks will be more active, offering new loans."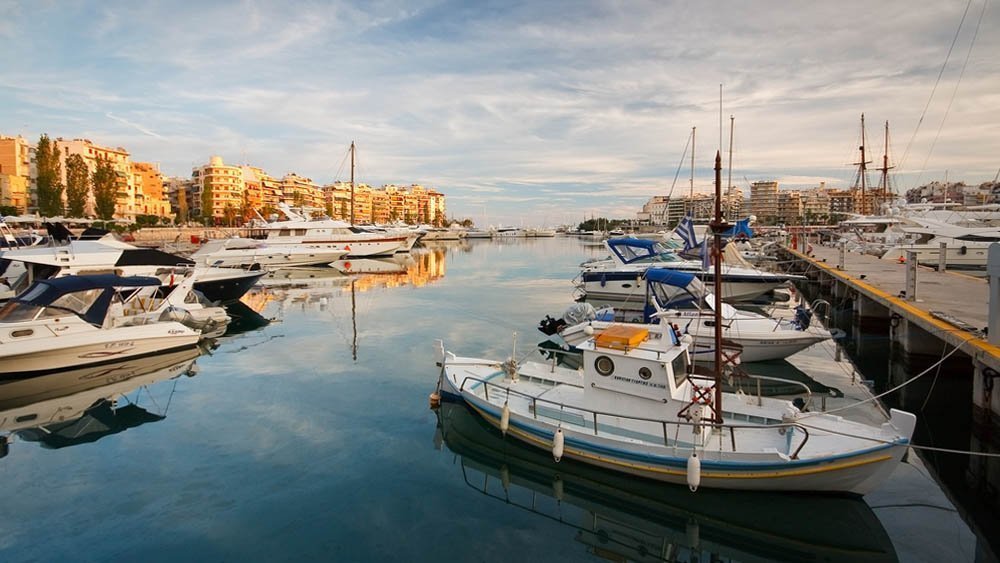 Piraeus, The Greater Athens
Banking costs for mortgages decreased 60 times: from €15 billion in 2007 to €250 million in 2013, but this year credit institutions will plan 2 times more assets. But will the prices decrease stop? It is unlikely taking into account the current trend and weak demand, that declined by 4.5 times (from 215,000 transactions in 2005 to 48,000 in 2013). Even the Bank of Greece predicts further decline in prices for a few quarters ahead, event at a slower pace but. Revenue growth might bring some stabilization, reducing unemployment and improving the availability of credits. And it's better if all this happens at once.
You can buy a house in Greece for yourself and it will be a very profitable purchase. Even if Fitch is predicting further decline in prices, they are already quite low. Buying commercial real estate in Greece might be also profitable: the number of tourists visiting the sunny Mediterranean coast is increasing year by year and thus investments in hotels or catering will definitely pay off.
Text: Kirill Ozerov, ee24.com