The UK capital is the most expensive city in the world for employers. London has overtaken Hong Kong, which held the lead in the ranking of Savills over the past five years, while in Europe the British capital was far ahead of Paris and Moscow, ee24.com reports.
On average, the creation of working conditions in London costs about $120,600 (€96,000) per employee per year. For comparison, the figure in Hong Kong is $116,000 (€92,000), in New York – $108,000 (€86,000), in Paris – $105,500 (€84,000), in Moscow – $70,500 (€56,000).
The survey of 12 major cities has taken into account the price of rental housing, the cost of operation of the workflow, office maintenance, taxes and currency fluctuations.
The world's expensive cities for employers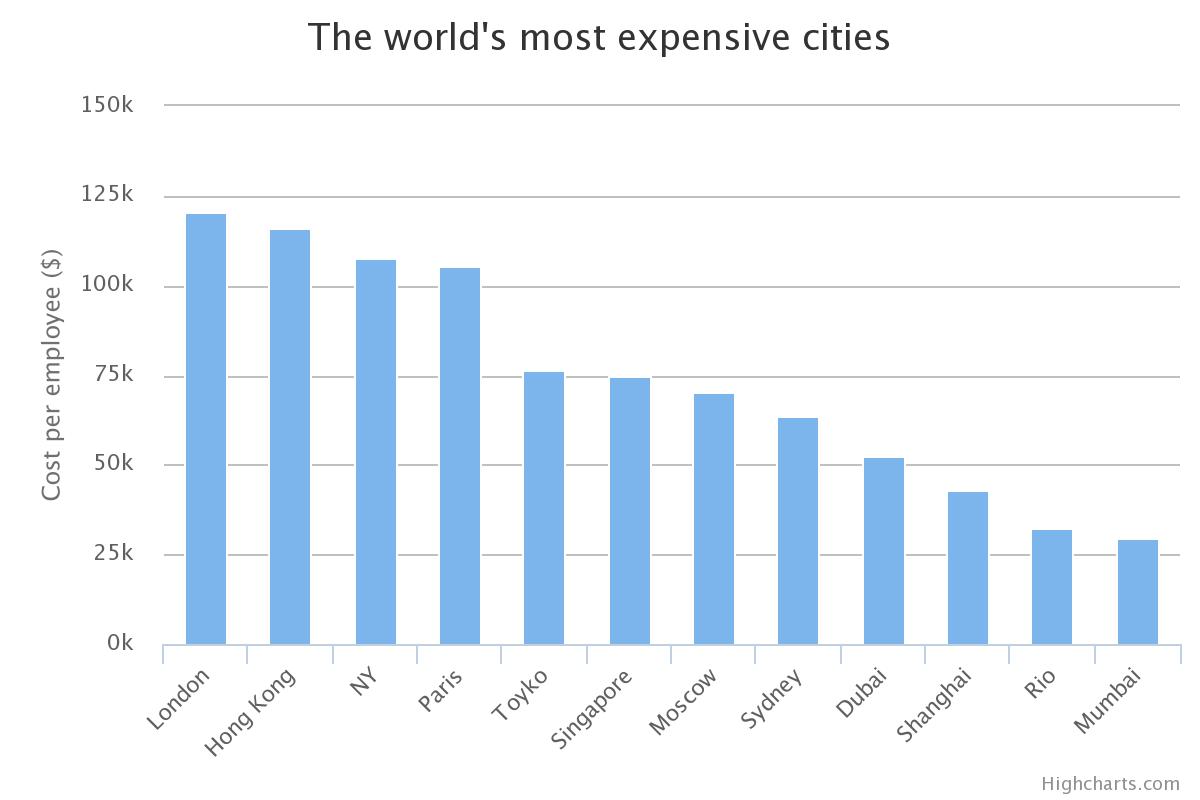 Source: telegraph.co.uk, highcharts.com