Each of us has heard that real estate prices in Russia are unreasonably high. "If I sell my apartment, I can buy a villa in Spain," – said one of your friends or colleagues. Is it true, and what is really possible to buy in Europe for a standard two-room apartment in St. Petersburg? We present you an overview of the real estate in different countries, which can be purchased within 6 million rubles or €150,000.
The friendliest countries
You would like to exchange real estate in St. Petersburg for a European one, but you are afraid of the difficulties associated with adaptation in a foreign country? Then we suggest that you look at the Slavic countries, the most comfortable for our compatriots. Here you will find people who are the closest to our own mentality and have quite high level of life. In addition, residential real estate prices in these countries are lower than average in Europe, and it allows you to have a great choice.
For example, in Czech Republic you can find spacious two or three room apartments from 70-80 sq.m. in historic districts, close to the center of Prague or in a modern residential area of Prague 5, very popular among our compatriots. And in the outskirts of the capital and its closest suburbs you will be offered a two-storey house of 120 sq. m. with a plot where you can place not only the farm buildings, but also a barbecue area, or even your own garden.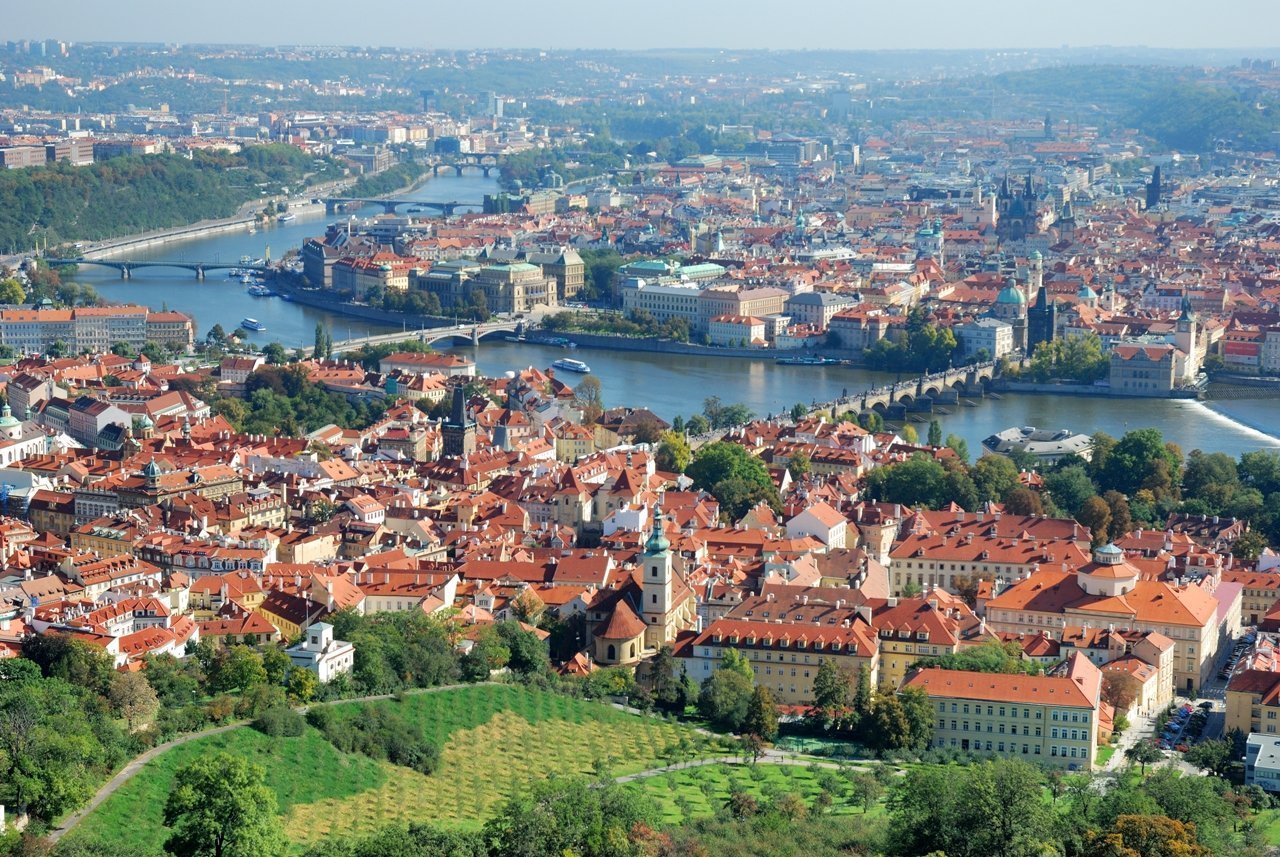 Aerial view of Prague
Those who like outdoor activities throughout the year would prefer hospitable Bulgaria. Within €150,000 you can buy luxurious villas, cottages and chalets on popular seaside and ski resorts such as Albena, Pamporovo, Borovets, St. Vlas. In the residential developments have all the necessary conditions for a comfortable and relaxing stay: security, swimming pools, sports facilities, free shuttle buses to the ski lifts and other!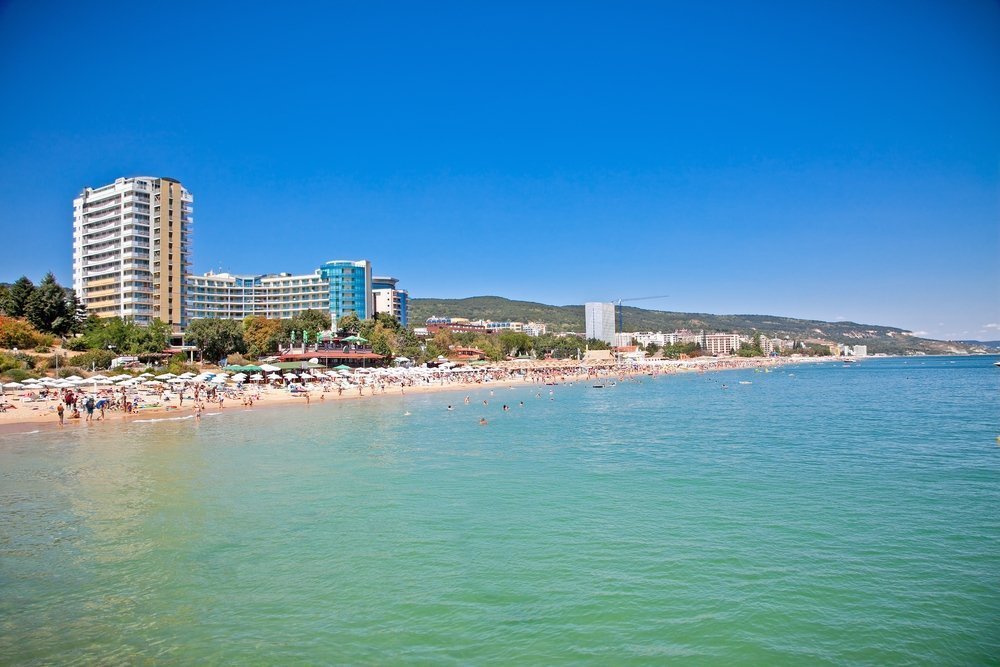 Beach in Bulgaria
Those who like quiet life near the warm seashore will be attracted by such countries as Montenegro and Croatia. By the price of your 2-room apartment in St. Petersburg you can buy 50 sq.m. apartments in one of the most beautiful cities in the world - Dubrovnik. If you are not attracted to a big city life - choose one of the family cottages in such places as cozy Dobrin, Baska Voda, Vodnjan (Croatia), Bar, or Krasici Becici (Montenegro).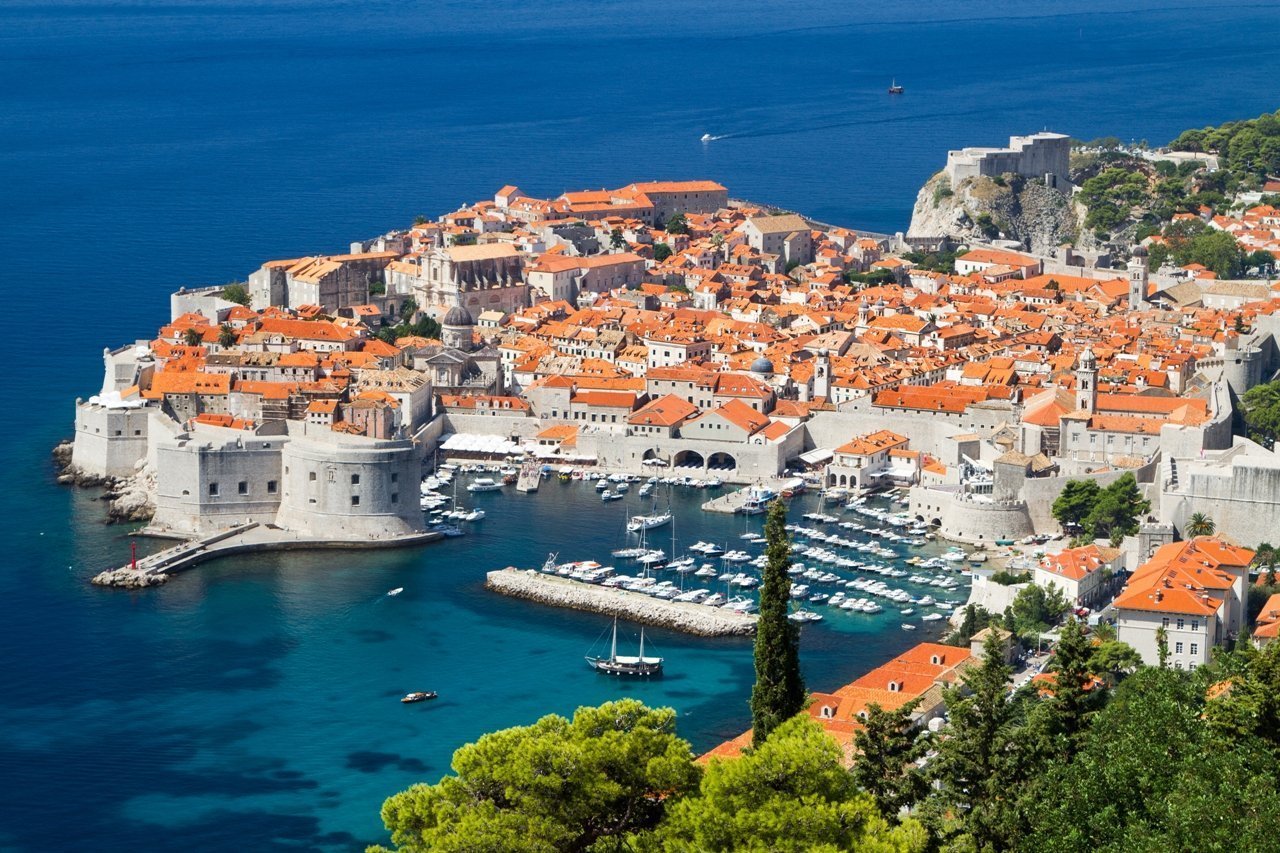 Dubrovnik, Croatia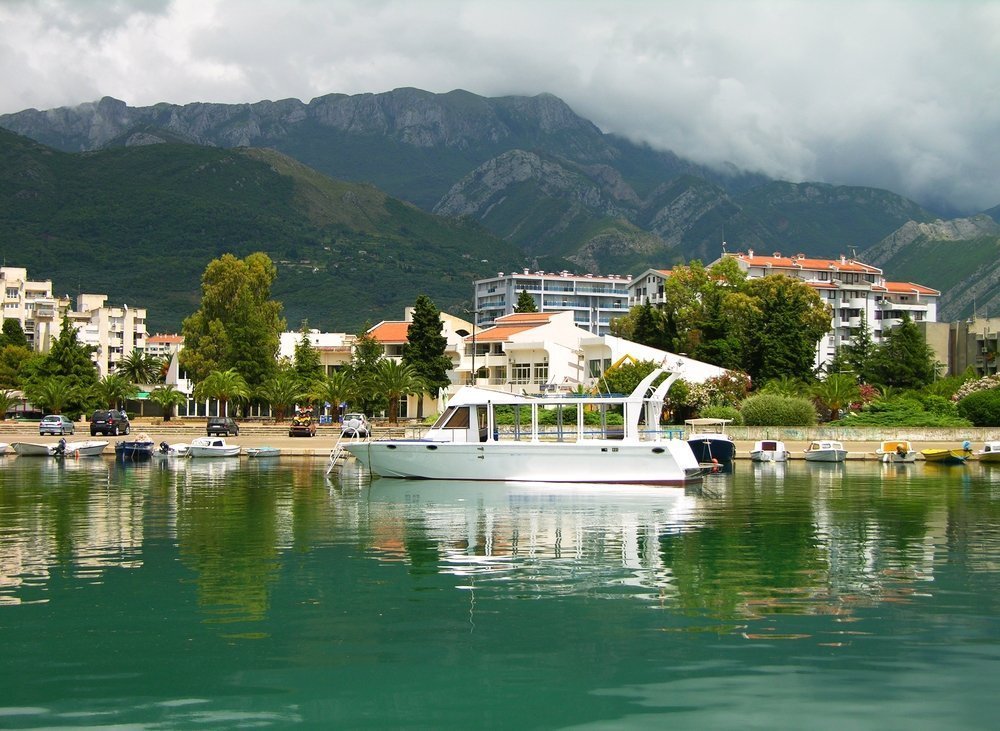 Bar, Montenegro
The most fashionable countries
If you are used to a high level of life, and you want to walk on the Côte d'Azur, enjoy fresh air of the snowy slopes of the Alps, and enjoy the sea in one of the best beaches in the world, your should choose France and Switzerland.
Having 150000 euro, you can choose Côte d'Azur. One-bedroom apartment or studio of 25-30 sq.m in Cannes and Nice will be at about the same price. Romantic people, selflessly in love with Paris, should have a look at a studio of about 20 sq.m. Perhaps it is this cozy home in one of the most beautiful cities in the world will give you inspiration and help to find harmony with the environment.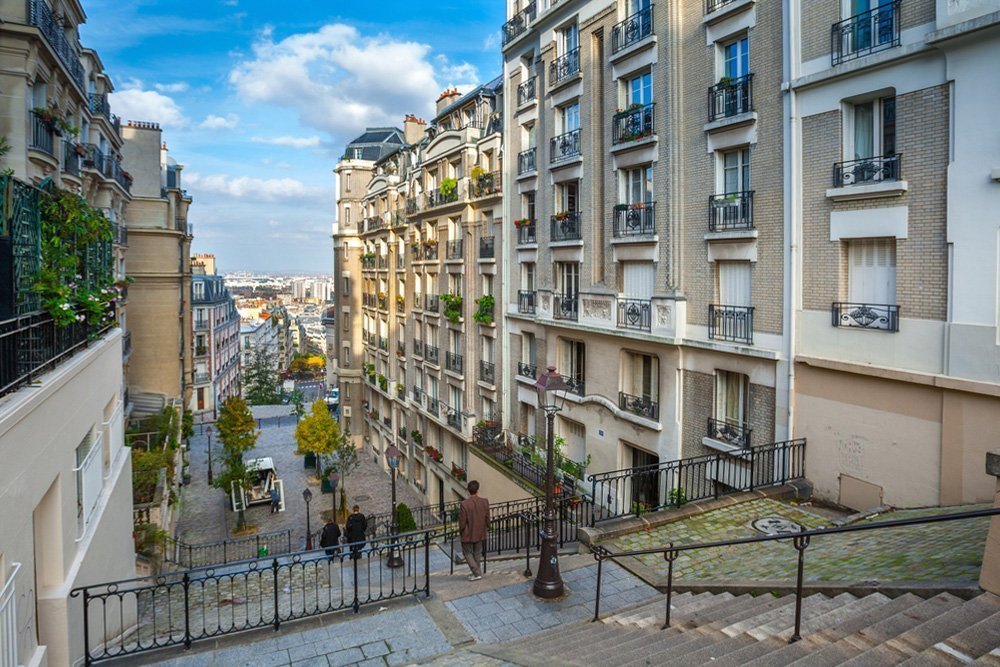 Paris
A greater variety of properties is provided by southern France. For example, St. Petersburg 2-room apartment can be exchanged for an apartment of 40 sq. m. with a terrace, located on the coast. And lovers of solitude, dreaming of a quiet life in their own property away from noisy cities, can buy a farm with a large plot, close to a small provincial town.
Fans of winter sports who dreams of steep alpine slopes, can find a variety of apartments in the French Alps, on the border with Switzerland. Here, on the shores of Lake of Geneva you can buy a one-room apartment for 150 euro only. This area combines the charm of France, unique Swiss landscapes and, of course, true Swiss standard of living that meets the highest European standards.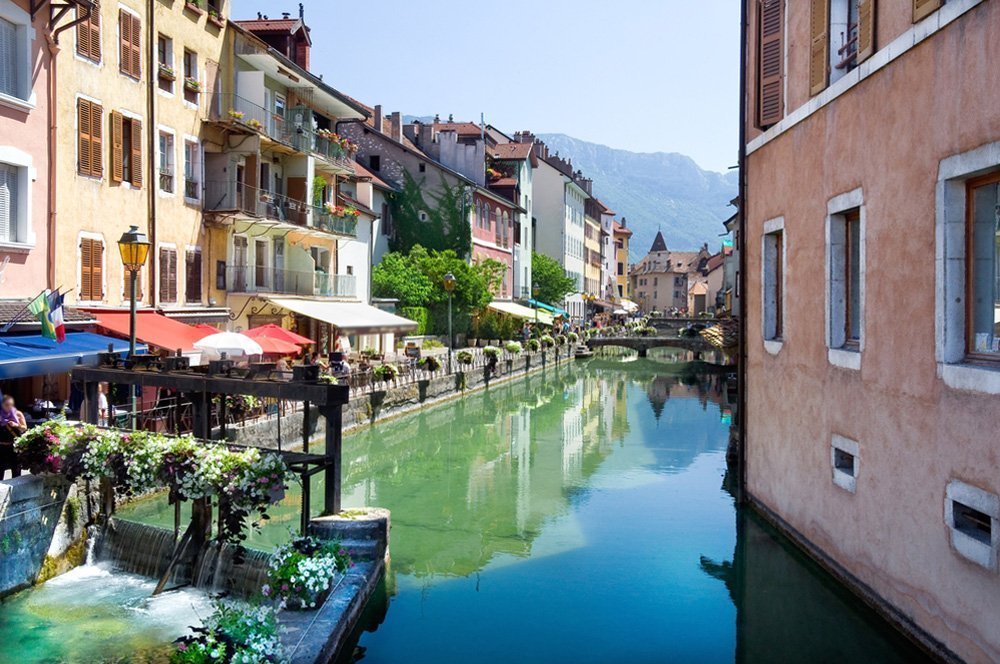 Annecy, France
In neighboring Switzerland, real estate prices are probably the highest in Europe. So if you wish to exchange one-room apartment in St. Petersburg for a Swiss property, you can count on an apartment or a studio in one of the provincial areas. But it is worth noting that in this country, which takes care of its traditions, integrity and homogeneity of the population, conditions for the acquisition of real estate are rather strict. We advise to consider this matter while taking decision.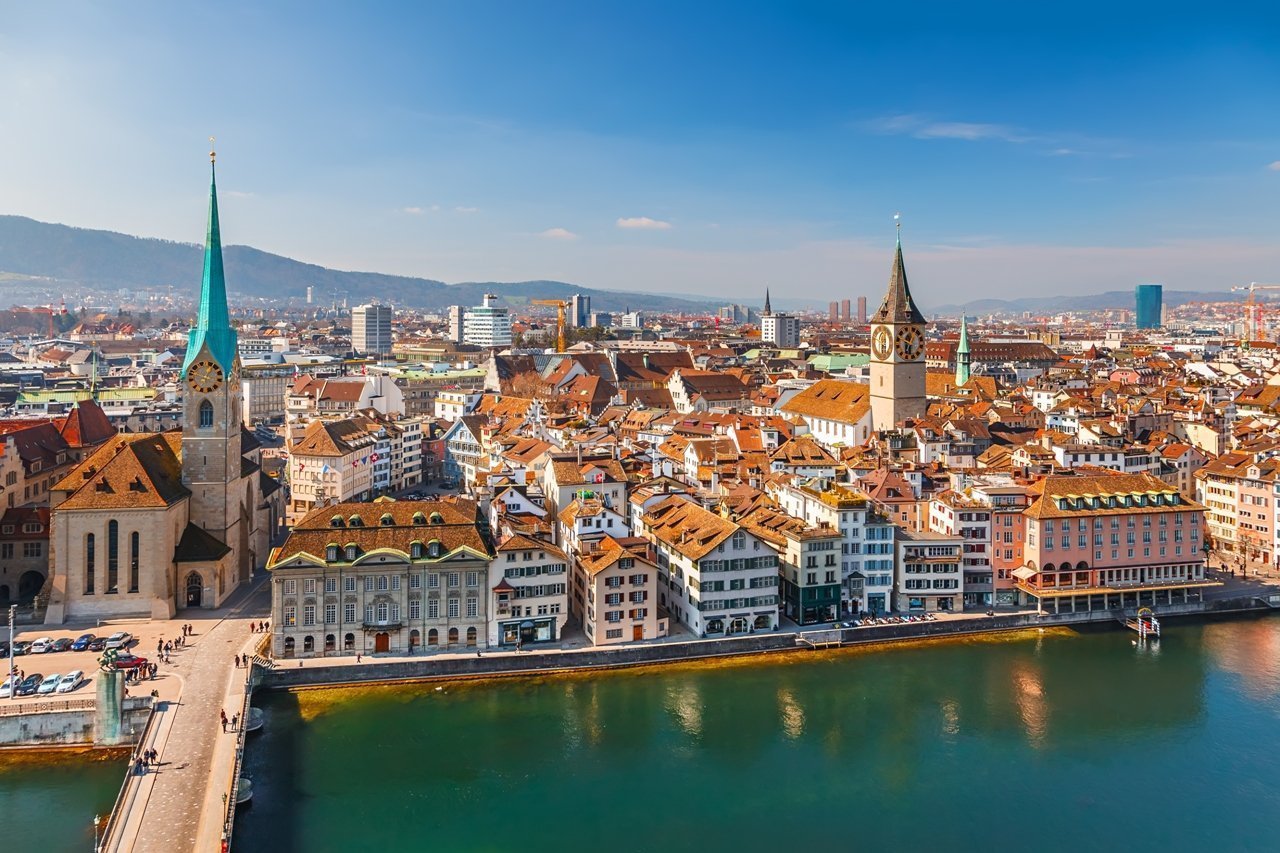 Zurich
The sunniest countries
If you, like a real Petersburger, are tired to wait months for sunny weather, then it's time you changed something! Probably you should buy some land near the Mediterranean, fill your life with new bright colors and impressions, and get dissolved in the original beauty of the country.
Warm sea, rich history and beautiful landscapes – and all this is about Italy. Property prices in this country are much lower than in France and Switzerland, so the choice is much wider. For example, selling a two-room apartment in St. Petersburg, you can buy apartments from 40 sq.m. in the eternal city of Rome, lively Milan or romantic Venice. For new tenants there are all conditions that ensure a comfortable stay all year round.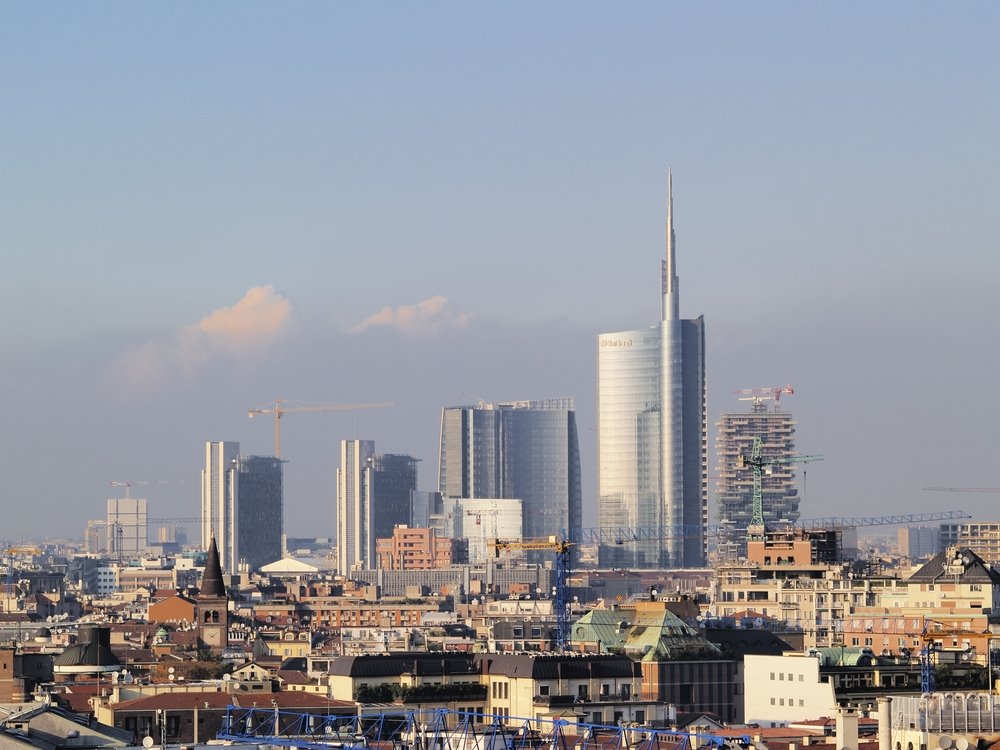 Milan
Despite the fact that the ski resorts in Italy are not as well known as French or Swiss ones, infrastructure and impeccable European service contribute to the growth of their popularity. And thank to good prices for residential real estate, they are attracting more and more athletes and fans of active recreation from all over the world.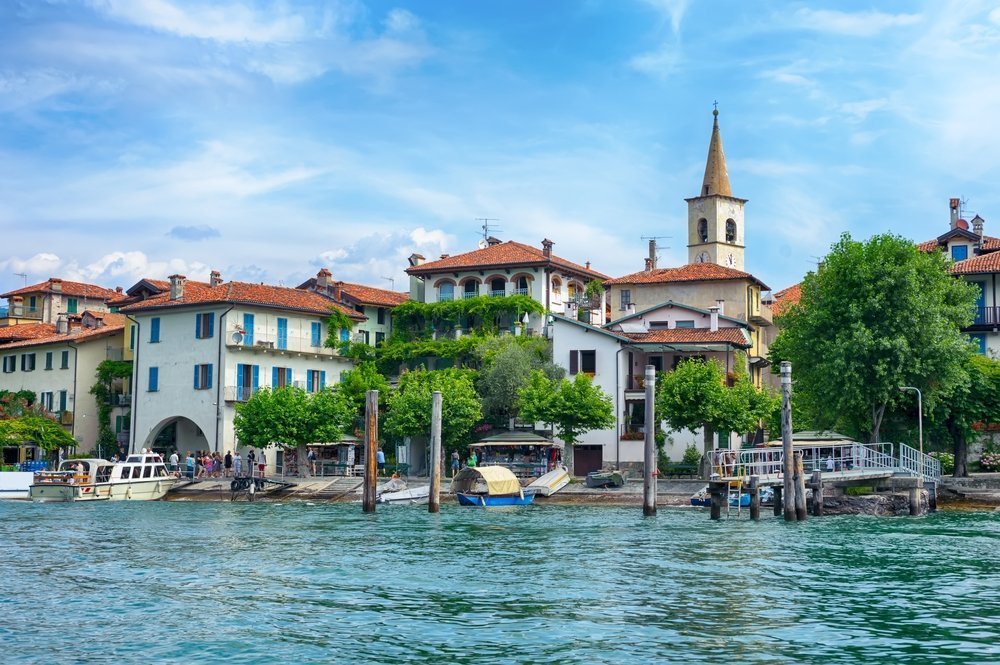 Lago Maggiore, Italy
Of course, prices for luxury villas and chalets are up to several million euro, however, for 150 thousand you can find furnished apartments, where you will relax with a company of family or friends.
But the south Italy remains the most attractive and acceptable for investors, where home prices start from 1,000 euro per square meter. Thus, at a price of one-room apartment on the banks of the Neva you can buy a two-story villa with a garden or a spacious cottage near the Mediterranean Sea. And if you want to be in a more refined setting - look for apartments on the island of Sardinia. Apartment in a newly built complex will also be a profitable investment.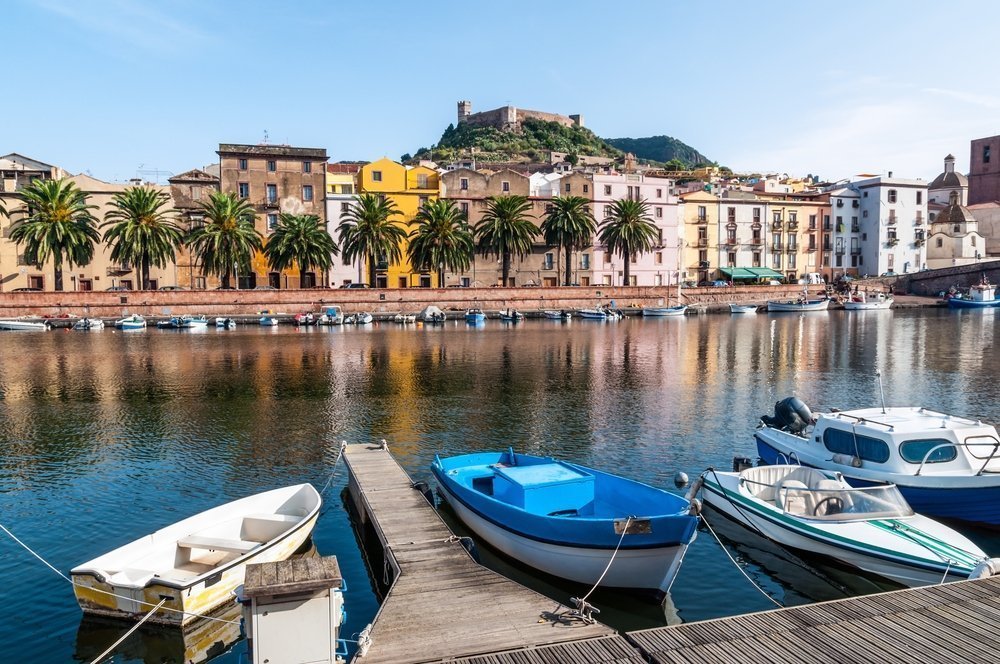 Sardinia
In Spain, which is also famous for its reasonable prices for real estate, you can choose between a one-room VIP apartment on the Costa del Sol and a comfortable apartment of the same area of Madrid. If you are planning to buy a property with two or more bedrooms, you can choose houses and townhouses ranging from 50 sqm in comfortable areas in Tenerife, Costa Brava, Costa Blanca, as well as apartments in the capital of Catalonia - Barcelona.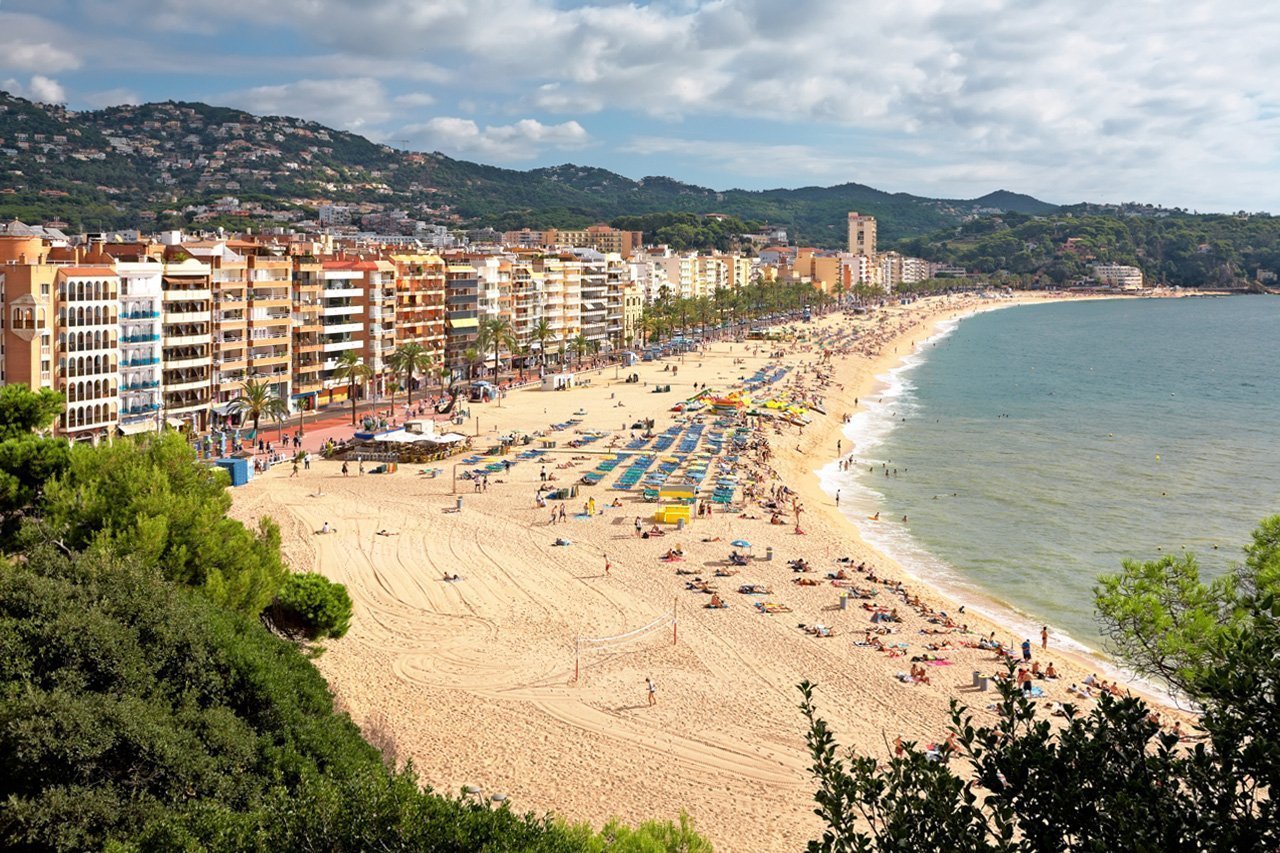 Costa Brava
Travelers who are attracted to the mysterious world of Greek mythology, certainly will be interested in real estate in this country. Depending on personal preference, you can afford a one-room apartments (40-50 sqm) in Athens: a city where every street remembers the events of the ancient history of the world.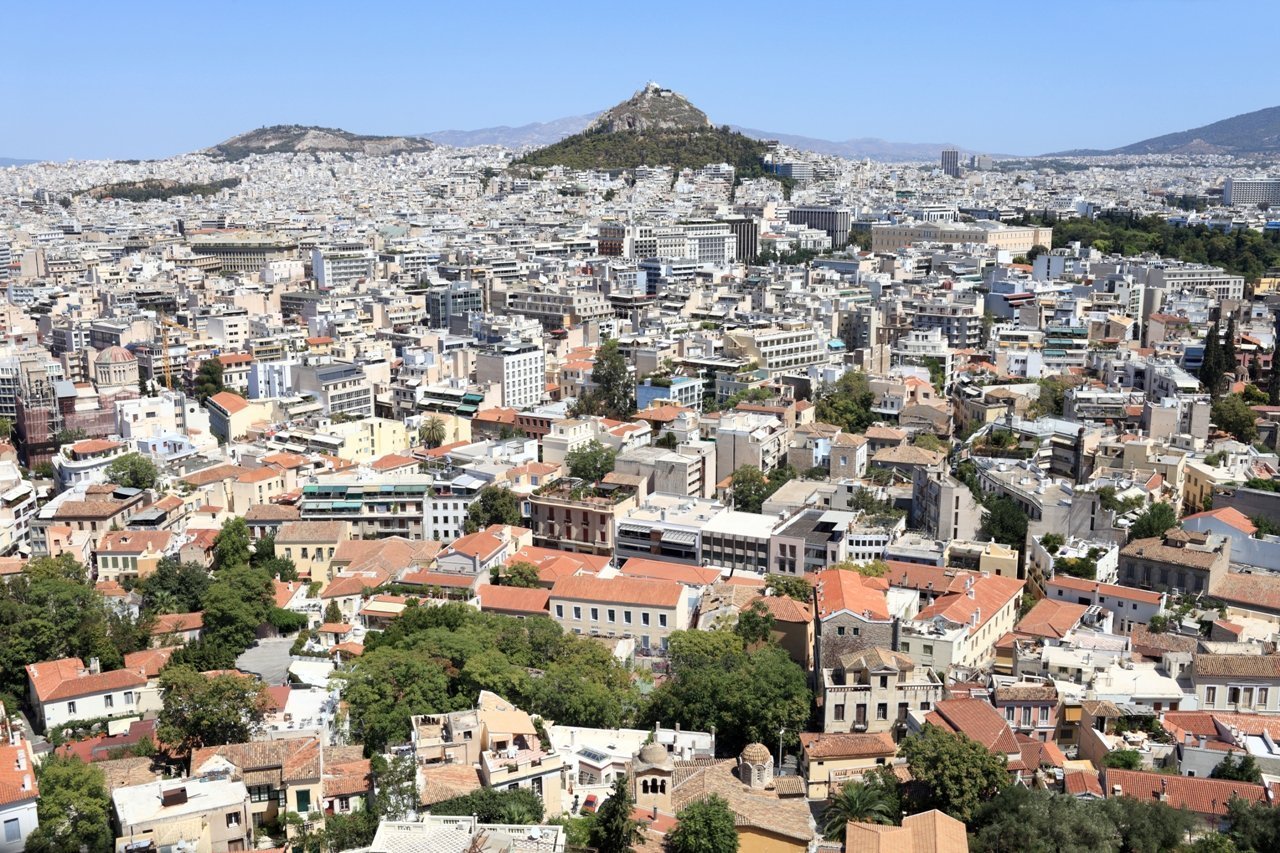 Athens
Outside the capital region you should pay attention to apartments with two or three bedrooms in Halkidiki or the Peloponnese. As for the island real estate, comfortable villas and duplex apartments near the beach with a magnificent view of the sea are available from 150 thousand euro. In this wonderful place you involuntarily recall the immortal words in Greece there is everything.
The most popular
If we want to buy a property in this or that country, we are guided by different motives. Someone likes climate, someone likes the level of life in another country, others consider the factor of successful investments. What kind of property can be purchased for a two-room apartment in St. Petersburg in the countries where most our countrymen are eager to get?
Over the past few years Great Britain became the stronghold for wealthy Russians. Of course, to buy property in the UK capital one needs solid amount of fortune, but with 150,000 euro you can buy two or three-room apartment or a small cottage in one of many small towns. With a developed infrastructure and transportation network, you will be able to combine comfortable accommodation in a quiet and ecologically clean area with a business in the big cities. By the way, choosing a property in the UK, you should take into consideration that many of the houses are quite old, though maintained in good condition.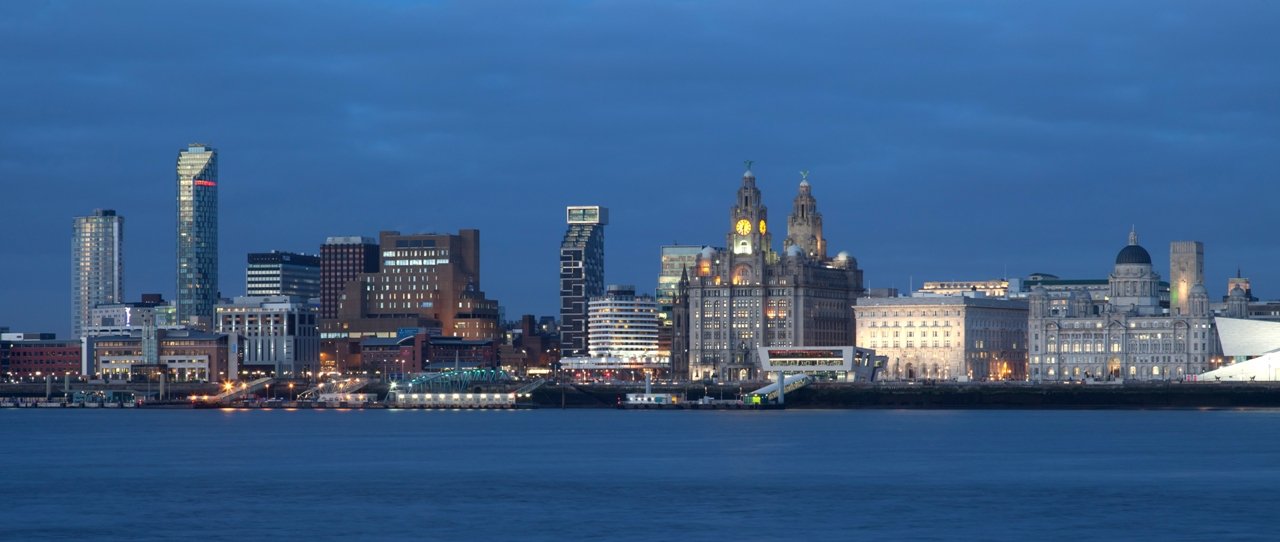 Liverpool skyline at night
As for the stability and reliability, the symbol of this for many is Germany. Indeed, the real estate market in the country succumbed to the economic crisis, and continues to grow and develop. Buying property in this country is profitable to invest. Within 150000 euro available, you can buy two and three room apartments in Berlin or Munich, the area of which can vary from 50 to 100 square meters depending on the area and condition of the house. Also, for this money you can buy a villa or a part of house in Saxony or Bavaria.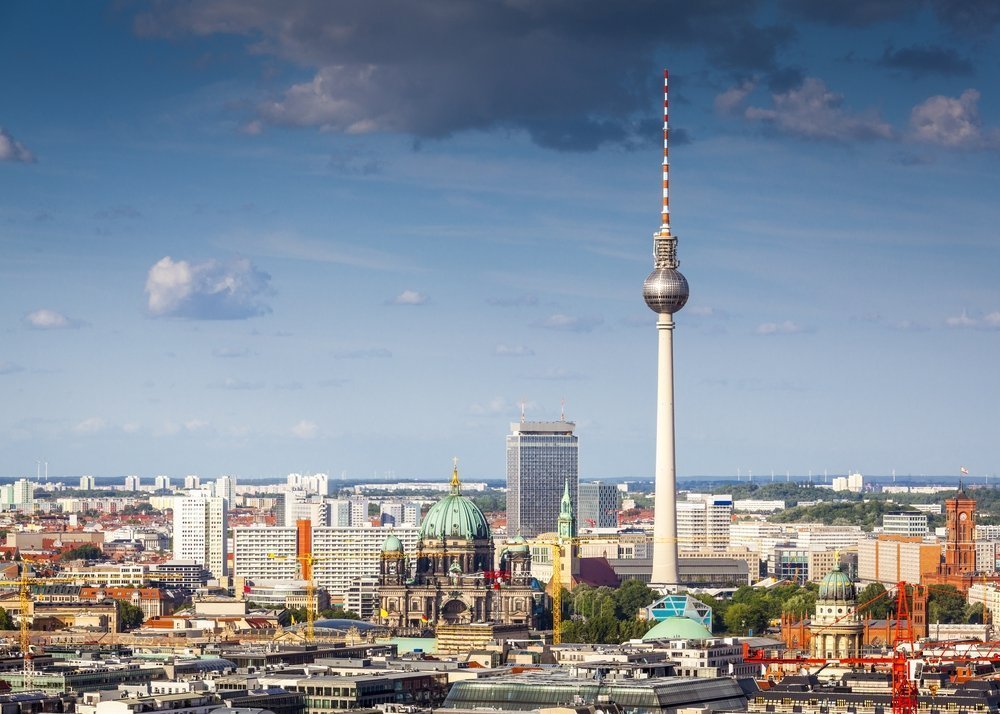 Berlin
Another country that has gained popularity among the Russians, is Cyprus. The reason is its favorable climate, highly developed infrastructure and the benefits of the tax system.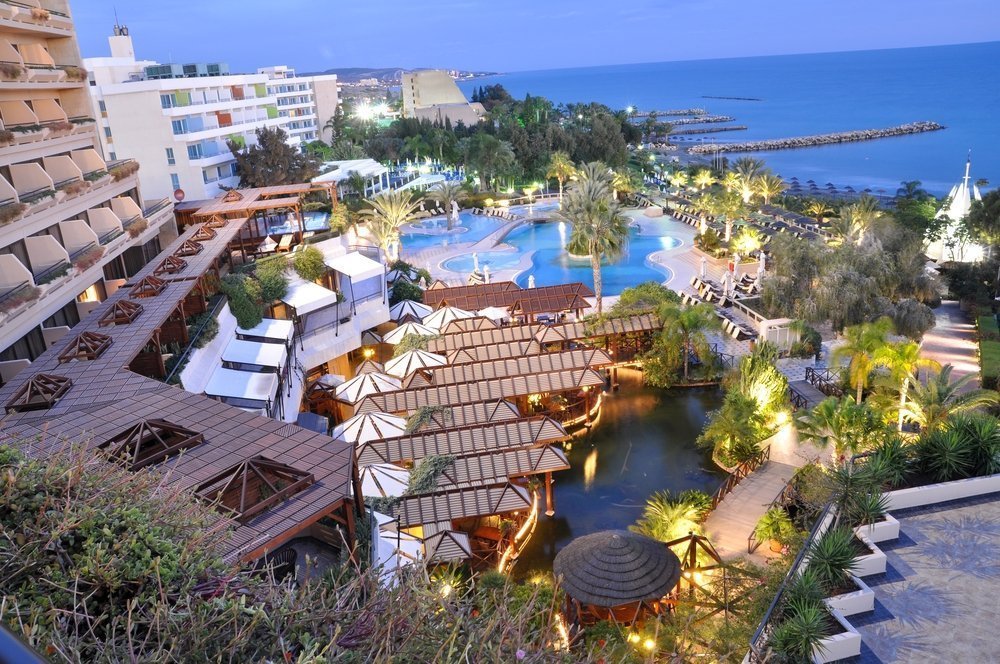 Limassol
For the price of one-room apartment in St. Petersburg, in Cyprus you can buy a one-or two-room apartment in the prestigious area of Limassol, a villa (with an area of about 90 square meters) with a plot in the major tourist centers of the country - Paphos, and spacious apartments in other cities, for example, in Paralimni. But whatever place you choose to live or vacation, you certainly will be fascinated by this amazing country!
The closest countries
For those who do not want to go far away from family and friends and looks for a place to come for a few months a year, we can offer some truly great options. Just a few hours' drive from the comfortable European-organized and steady life.
Finland has long been almost home to Petersburgers: it is always possible to have a great time enjoying the beautiful nature and the high level of service. In addition, Suomi is a summer and winter activities for all tastes: hunting, fishing, water sports and a wide range of ski resorts.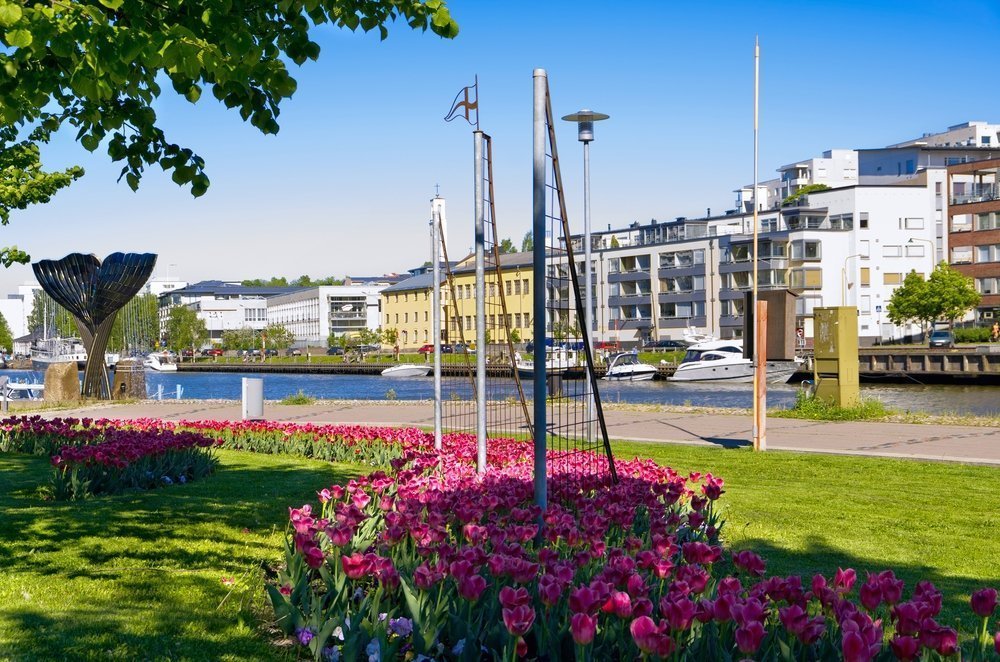 Turku
If you are planning to buy real estate in Finland at a price of 2-room apartment in St. Petersburg, we advise to pay attention to the peripheral areas of major cities, such as Helsinki, Turku and Tampere. Here you can buy a cozy cottage in the private sector and enjoy the proximity of the forest, lakes or the sea without leaving the city limits. If you enjoy outdoor activities, take a look at real estate close to the ski resorts. As a rule, there is every opportunity for employment not only in winter, but summer sports. For example, a two-storey cottage next to a scenic lake in the village of Jämsä (resort Himos) of 56 sq.m. will cost you 148000 euro.
Hunting and fishing fans will like the offers of another neighbor of St. Petersburg - Estonia. You can become the owner of a beautiful log home area of about 200 square meters, located in the privacy near the lake, surrounded by magnificent oaks. Those who want to stroll through the winding streets of Tallinn, enjoying the smell of roasted almond, will appreciate spacious apartments of 60 sq.m. in the city.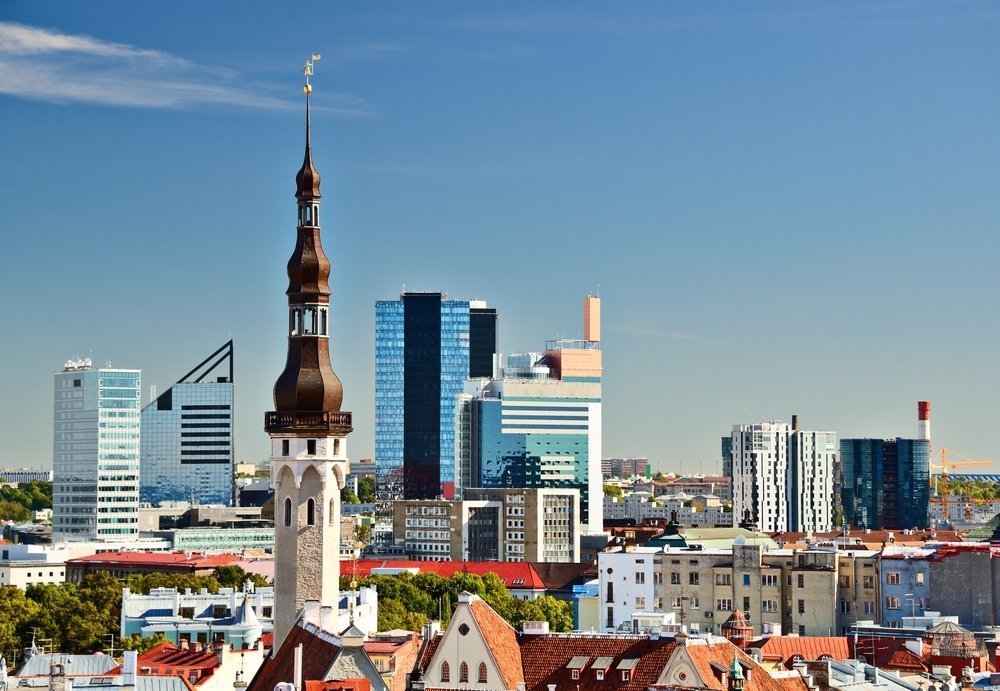 Tallinn
And if you cannot live without the sea, but prefer climate of northern latitudes, welcome to Latvia! The country annually welcomes thousands of our compatriots who buy second homes. This "cottage", for example, in Jurmala and Riga it is easy enough to afford: a two-storey cottage area of 100 sq.m. will cost exactly the same amount as two-room apartment in St. Petersburg. The same amount is for a two-room apartment in Riga, or one-bedroom penthouse in an exclusive area of the capital close to the main attractions.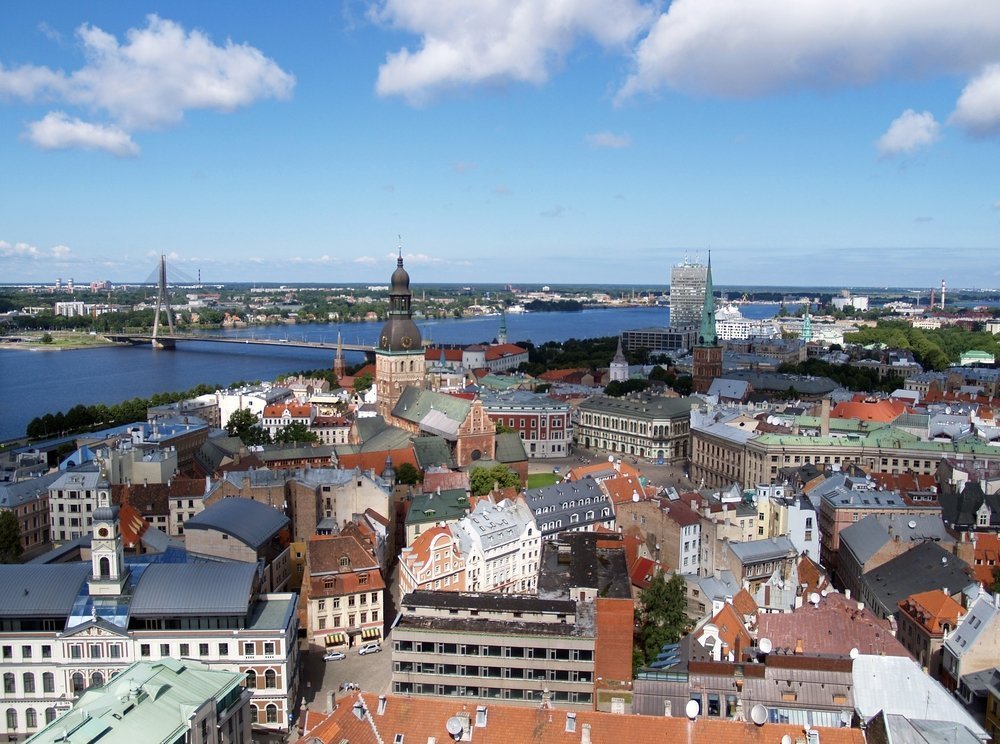 Old Riga
Opportunities for everyone
If you want to change your place of living, to get a place to relax or to invest your funds, European countries offer a wide range of residential real estate, which will be appreciated by even the most demanding customers. Look, compare, and change your housing for a new life of European level!