Have you ever thought to move to one of the European countries? Perhaps you want to set up your own business in some European metropolis or give your children a high quality education and provide a stable predictable future for your family? Or maybe you're already retired and thinking about Mediterranean seacoast from where it will be convenient to travel all over the Europe?
For the Moscow apartment's price you can buy a house or a flat in big cities and resorts of Europe, so it's not a candy-floss. You don't even have to own a mansion in the heart of the Russian capital; you can buy a spacious flat or even a house in Europe for the price of a small apartment located in a typical commieblock somewhere in outskirts of Moscow.
Portal ee24.com presents a list of some residential properties one can buy in popular European countries for a price of one-room apartment in Moscow.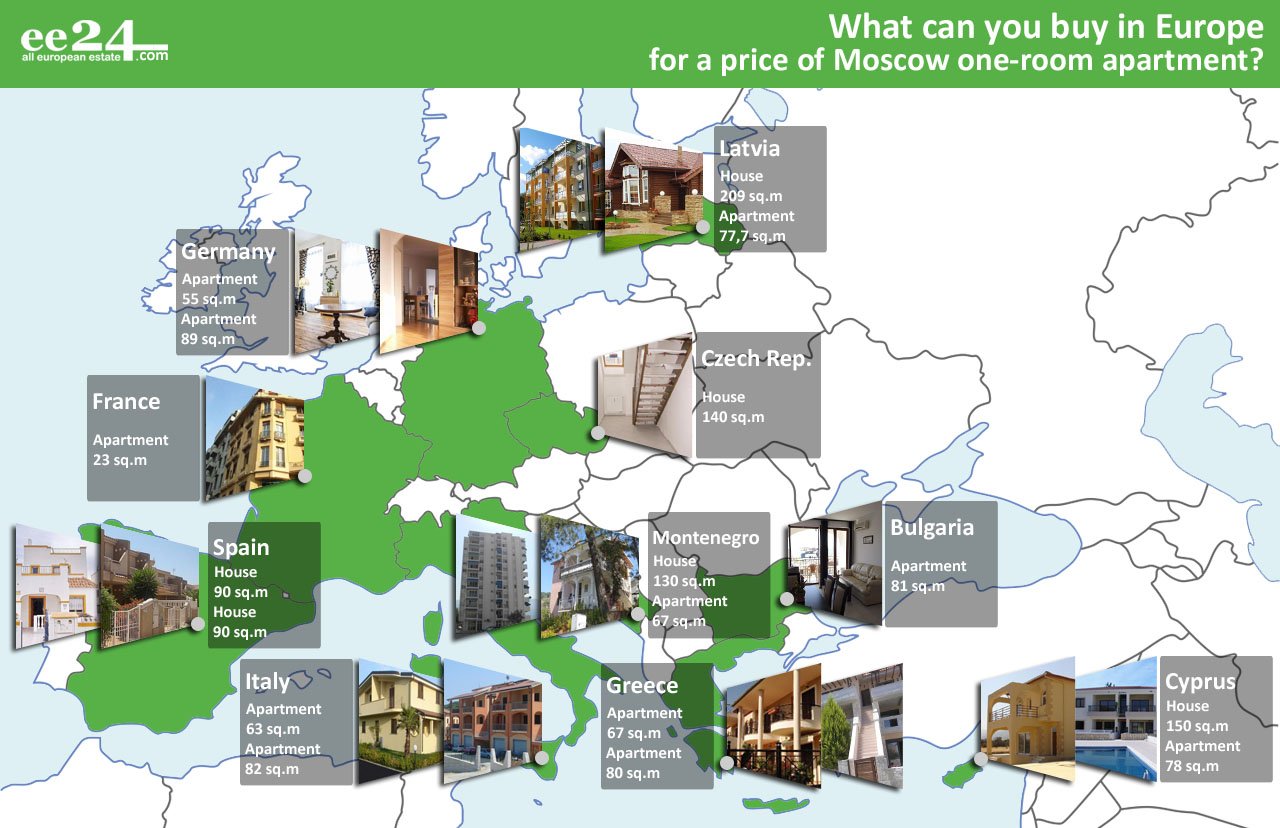 Picture: full size
Moscow
The average price for the secondary market apartment block in Russian capital now exceeds 158,000 rubles per sq.m. It means that the average price for, let's say, 30 sq.m flat will count 4.75 million rubles. Herewith a flat of a larger space or located closer to the metro station will cost you more. Suffice it to say that it's hard to find apartments in Moscow for less than 4.9 million rubles (about €112,000), except for those too small or located in a poor transport accessibility area.
Bulgaria
Most often the Russians are moving to Bulgaria. For the price of Moscow one-room flat you can buy 98 sq.m apartments in first line to the sea. The furnished apartment with beautiful views on a sandy beaches and clear waters of the Black Sea along with the opportunity for travel within the Europe (Burgas Airport is just 30 km away) will cost you just €108,000. Two-bedroom apartment in the Sunny Beach within 150 m from the beach can be purchased for €100,350. The average summer temperature there is 25-28C, temperature of water is 22-24С.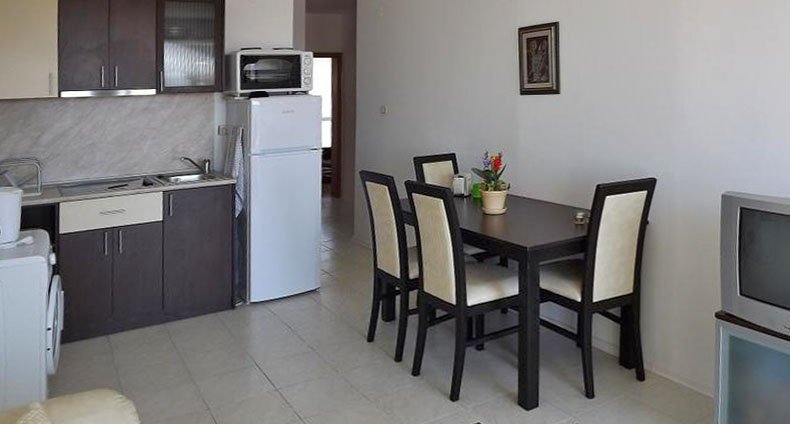 Spain
In Spain, which is also popular among Russian buyers, for the price of Moscow one-room flat one can buy a 78 sq.m one-bedroom apartment near Barcelona ​​in the town of Lloret de Mar, just 2 minutes away from the beach. A house in the coastal town of Torrevieja can be bought for €100,000-120,000. Or you can buy two-bedroom apartment in Benidorm, nicknamed as a European Hong Kong; it would be a perfect choice for those who prefer bigger cities to small seaside towns.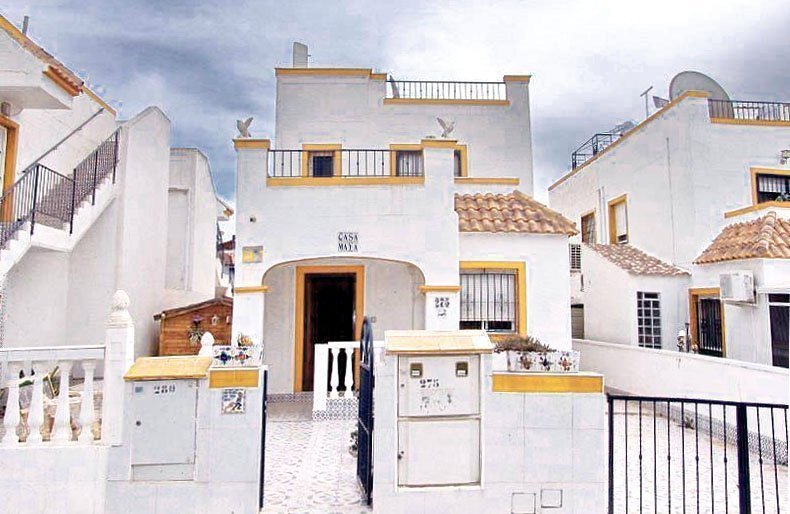 Montenegro
The third most popular country is Montenegro. Two-bedroom apartment with the Adriatic Sea views in the town of Bar will cost you exactly the minimum price of a one-room apartment in Moscow, or €110,000. Individual two-storey house of 130 sq.m in Tivat costs €10,000 more. With a nice seacoast view and 800 m distance to the beach or public school or kindergarten it gives you everything you need for a large family's happy life.
Germany
After selling your apartment in Moscow you can move to almost any major city in Germany with the improvement of your living conditions. For example you can buy a one-bedroom apartment in Berlin in a classic old building or a two-bedroom apartment in the new one. The same price is for three-bedroom apartment in Germany's financial capital Frankfurt am Main. Or you can buy a house of four apartments in the Saxon town of Auerbach; you could live in one of them and lease 3 others!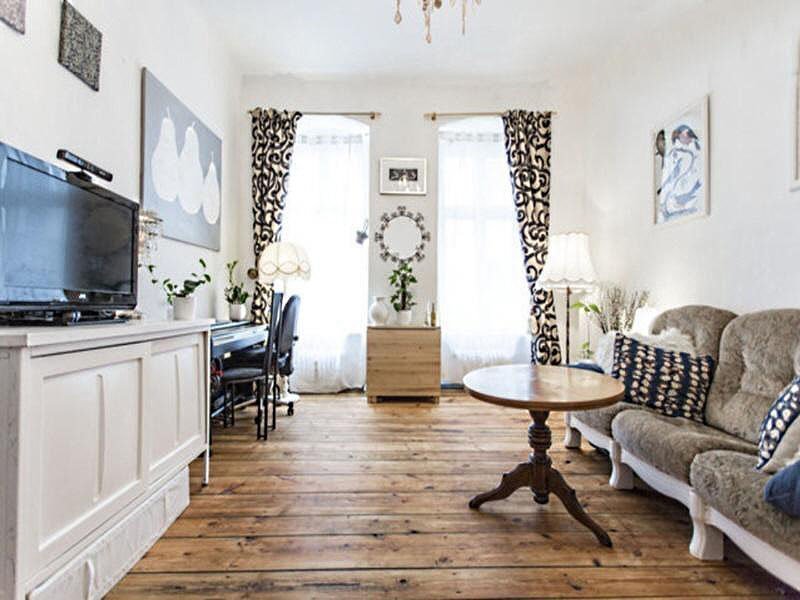 Latvia
Latvian real estate prices can please you. For Moscow one-room apartment's price you can buy two-story house of 209 sq.m in the outskirts of Riga or fully finished and equipped two-bedroom apartment in a new low-rise apartment building in the edge of the Latvian capital with the lake, forest and new supermarket around. If you prefer to live in the city center, then the 106 sq.m apartment in the historic building on a busy street in Riga will be an ideal choice for you.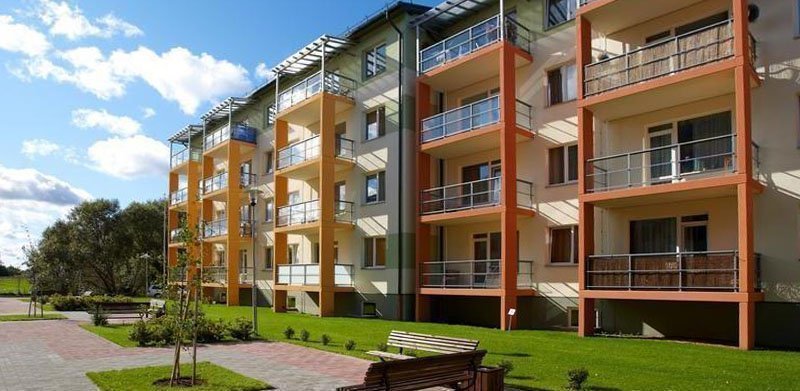 Czech Republic
Czech Republic is another country that traditionally attracts Russians. Would you prefer to huddle in a small Moscow apartment or to live in renovated four-bedroom apartments of 140 sq.m in Karlovy Vary with new plumbing and windows, heated bathroom and balcony floors? It is quite possible and such estate is on sale for €120,000.
Greece
Wide and diverse choice of residential real estate awaits you in a warm Greece for the price of Moscow one-room apartment. It could be two-bedroom apartments in the town of Agios Nikolaos on the coast of the Sea of Crete, or five-bedroom house in a traditional Greek style with a patio and a balcony at the same place of Crete. For the price of a studio apartment somewhere in Mitino or Sviblovo (Moscow districts located far from the city centre) one can buy 60-80 sq.m apartment in the north-eastern Greece at the Macedonia or Thrace coastal area.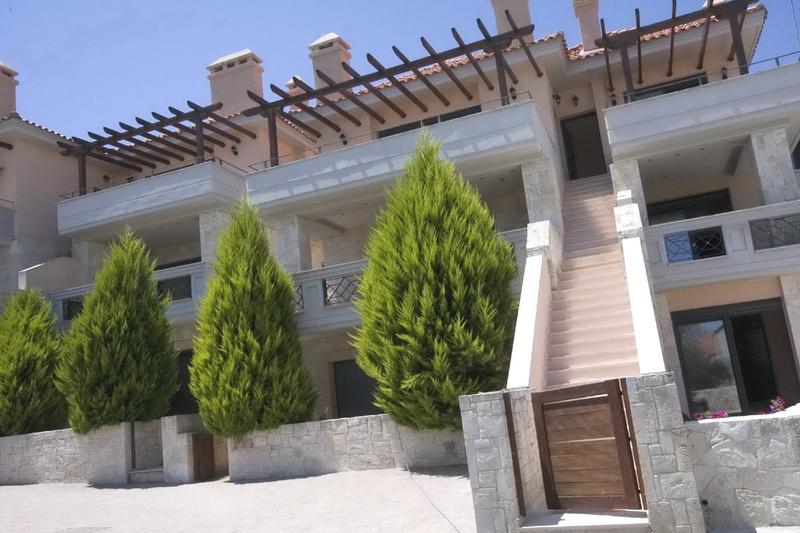 Italy
Many Russians prefer to buy property in Italy. Having a house in this country, you can visit many famous cities like Rome, Naples, Venice, Florence, Milan and enjoy their rich history, magnificent architecture, cathedrals and museums. It's no wonder since Italy has the more UNESCO World Heritage sites than any other country. The house of 180 sq.m with stunning views of Lake Como in northern Italy near Milan and the Swiss Lugano can be purchased for €110,000. One-bedroom Milan apartment or two-bedroom apartment within 200 m from the Caulonia Marina Beach in Calabria can also be purchased for the price of Moscow one-room apartment.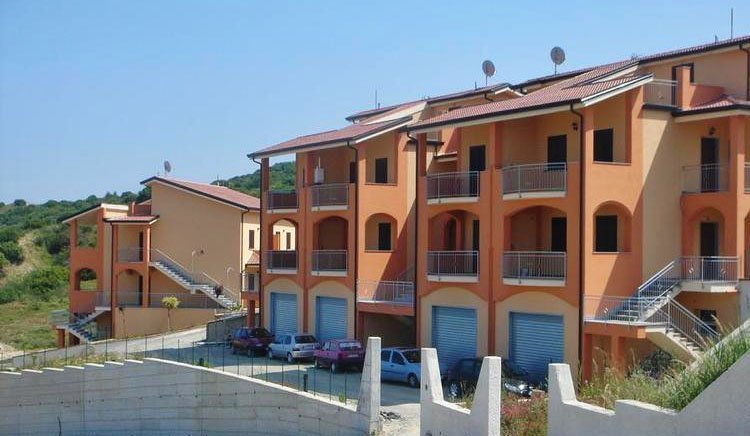 France
Riviera resorts of France traditionally enjoy the immense popularity among the Russians. Unfortunately, the housing prices are very high there. Moscow studio apartment can be exchanged for the same one in Nice. Or you can buy one-bedroom apartment if you add a little bit more money.
Cyprus
Cyprus has a much more profitable "exchange rate". Your studio apartment in the capital of Russia can easily be turned to a four-bedroom villa with the sea and mountains view. Or it can be a two-bedroom apartment in the new low-rise complex 5 km away from Paphos International Airport.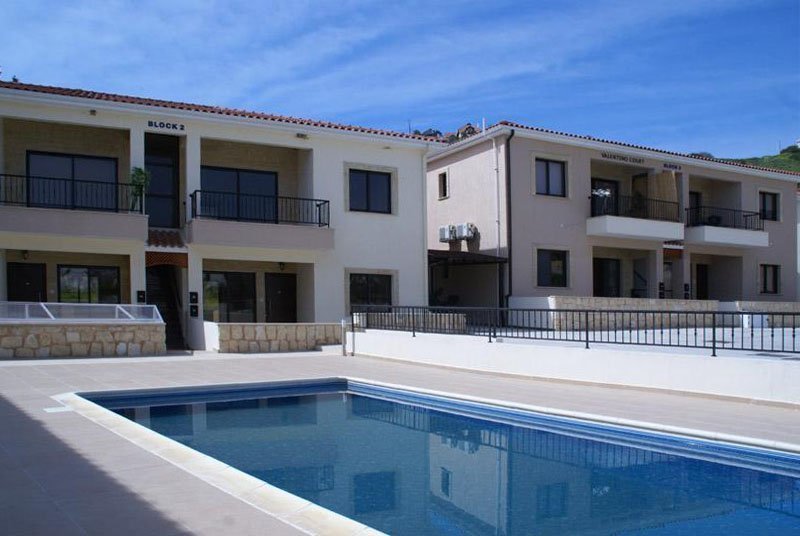 Text: Alexander Fetyukov, ee24.com.