Forecasts are a thankless task, but sometimes they should be done in order to understand and analyze further market movements. What trends will survive in 2014 and will move into new 2015? What will happen with the Russian demand in Europe? The ee24.com offers a selection of interesting trends across the countries and for Europe as a whole – some of them have already become a reality in 2014 and we suppose them to remain in 2015, while other events, such as a residence permit case in Montenegro, still are waiting to become true.
The Russians will spend less
The Russians will invest less, but more precisely. There won't be crazy spendings any more, such as "a cottage near the sea" or "in the Finnish forest" for 2-3 months vacations, but the demand and interest in European "squares" will remain the same. The very wealthy Russians who have not yet had time to "take out" the capital, will often look towards Switzerland, the UK and offshore companies.
Decreased Russian demand will most affect Finland, Latvia, partly – Bulgaria, Italy and Spain. It is possible that in 2015 some Russians will intend to sell their foreign cottages, which maintenance in euro is now by 60-70% more expensive than earlier.
Outflow of Russians will be felt particularly in Latvia and Finland. Cheap Property in Bulgaria and Turkey will be in demand
Affordable real estate in Bulgaria, Turkey, Greece, Spain and maybe in Albania will be popular with Russian buyers who now count every ruble converted into euro. Interest in budget offers in Montenegro, is also expected as this country plans to give a residence permit for the money.
Russians neighbors will behave differently. Lithuania will feel a slight increase in prices due to euro transition and Latvian realtors will sorrow about the outflow of Russians caused by expensive residence permit in 2014, and the government will long discuss a ban on the entry of Russian into the country, gaining whists from numerous discussions. Most likely, the ban won't be agreed, but there will be enough steam blown. Estonia will show new rise in prices, one of the highest in Europe, by 10-15%, however, in terms of real numbers this would be mere pennies – at €500-700 to the value of the property for the year.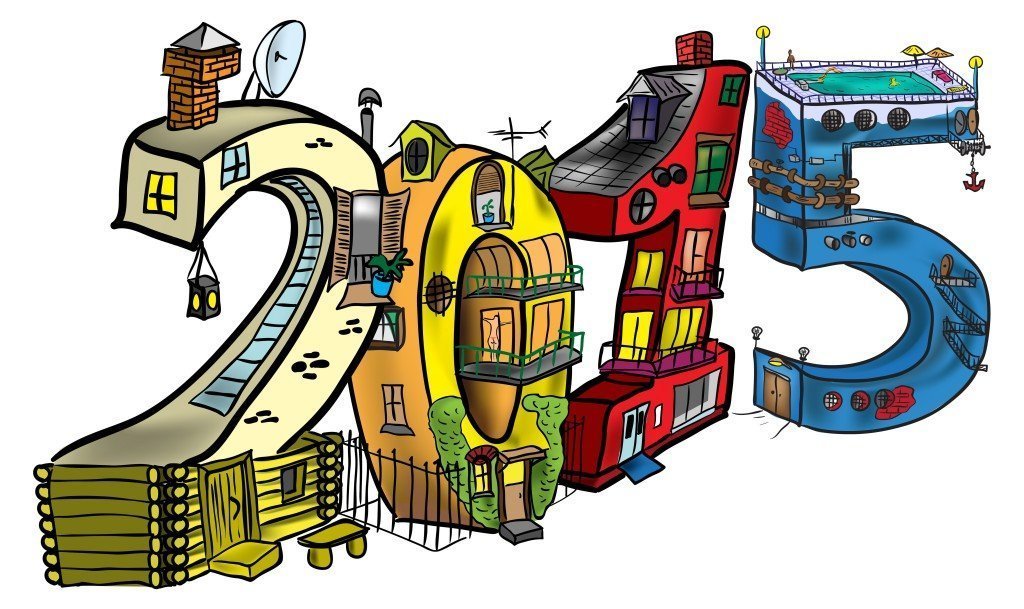 Russians demand for European "squares" will continue in 2015, but there will be fewer purchases
Such interesting and available Southerners
Montenegro will pass a residence permit for real estate investments with a minimum threshold of €150,000 (the exact figure is not yet agreed) that will spur the market and make some dealers to increase prices in different ways, as it happened in Latvia in 2010-2014. ("golden bowls" and so on.).
Greece is to leave the euro zone. Or is close to that, causing mild panic and currency rate changes. This may play in favor of the British, the Americans and the Swiss, who will try to get the cheapest offers in Athens, named one of the top cities in 2015 with "low base", where it is necessary to invest.
Greece is thinking about leaving the euro zone, Montenegro will agree the exact cost of the "golden visa", while Spain will again wait for pricing stabilization across the country
Spain will be waiting for rise in prices and market recovery, in 2013, and in 2014 as well ... but in vain. Or will meet only small pricing stabilization. At the same time, foreign investors will invest more in cities with a low base, such as Madrid – the capital should bring future dividends. Freedom-loving Catalonia will try again to hold a referendum, but all the territories will remain within the borders of the kingdom. Expensive and independent Barcelona will only benefit from this.
Five southern countries will again ask for billions euros of loans and will again get them on the background of future reform promises, as it happened with Cyprus in late 2014. The reforms will be delayed by politicians and reviewed. The Greeks are supposed to be the first to ask for money from the top three of creditors.


Some southern countries will definitely ask for financial support from the top three of creditors in 2015 to correct their economic situation
Satisfied Western Europe
The British and Swiss will remain the most satisfied real estate market players due to positive for them change in currency rates, the most active investors might become American foundations and companies, which are so many in Europe, especially in the segment of commercial real estate. In their field of vision will appear partly conquered and less popular real estate markets of Eastern Europe (Romania, Poland, and others.) as well as Dublin, Madrid and Athens, which dramatically "lost" in times of crisis, are recovering in recent years.
Thanks to abolition of "socialist" tax on luxury, France will feel inflow of wealthy French and foreign private investors. Although some concerns about the government of socialists will still exist and the investors will be little scared. Foreigners will be glad to acquire apartments in Paris, villas and apartments on the French Riviera and the vineyards of Bordeaux.
Berlin will win back the palm of victory from Munich, and in the rest of Germany will always be another attractive city for investment
In Germany, there might be a city (maybe Leipzig, Essen, Wolfsburg, Lubeck, Bremen, Dortmund and Hannover), which is still not very popular among investors, but already showing, according to statistics, good profitability and development. Berlin will finally win back the palm of investment victory from Munich due to its activity in different market segments and population growth.
Due to the strengthening of the franc Switzerland will become even more attractive for foreigners while the residents of Confederation will rest on their laurels due to their "cheap" euro and pound, investing a 30 percent increased funds in accounts in liquid European markets, for example in London.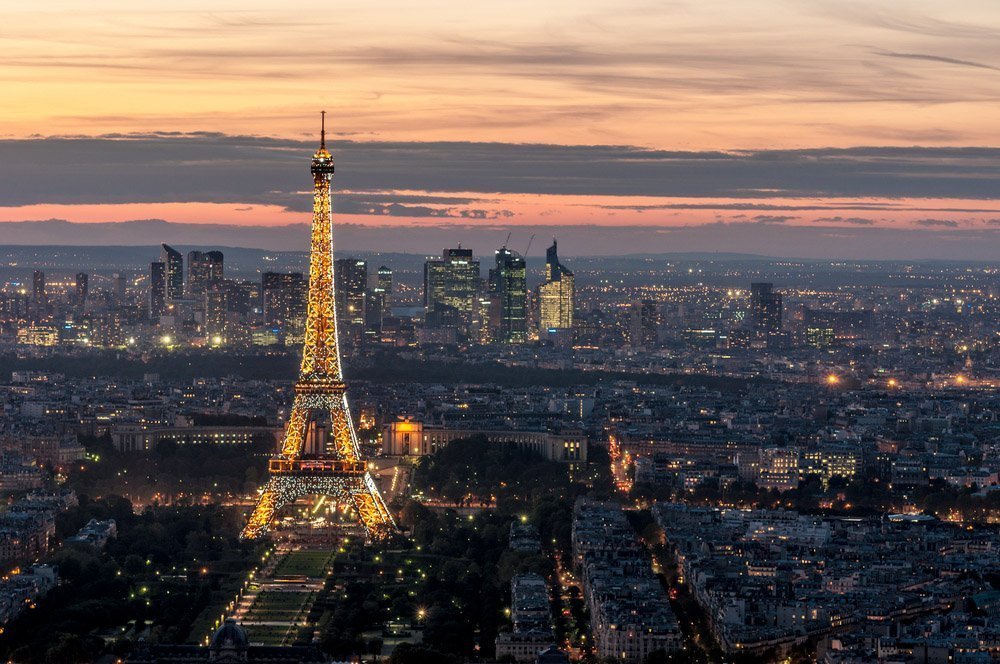 Wealthy French should return home after the luxury tax is abolished
Spoken English
Pricing growth in London will stop, although it is hard to believe in, as stamp duty was finally changed at the end of 2014, which might boost the activity of buyers with budgets of up to 937,000 pounds. At the same time wealthy investors are scared by talks about imposing the luxury tax before the elections. If the UKIP party will gain a quarter of votes in Parliament, the country's exit out of the EU might be lobbied and prices might fall by 10-25% (such a "shock" forecast, for example, is given by Saxo Bank, who predicted the collapse of oil prices in 2014, but overshot with the EU collapse).
Birmingham will win even more popularity among investors in the UK due to the capital's high costs. The eyes will also be turned towards such cities as Leicester, Bristol, Oxford, Liverpool and Manchester. Investment options – in student housing, senior centers, places on cemeteries, parkings, warehouses and so on, usually advised by some English-speaking Moscow consultants.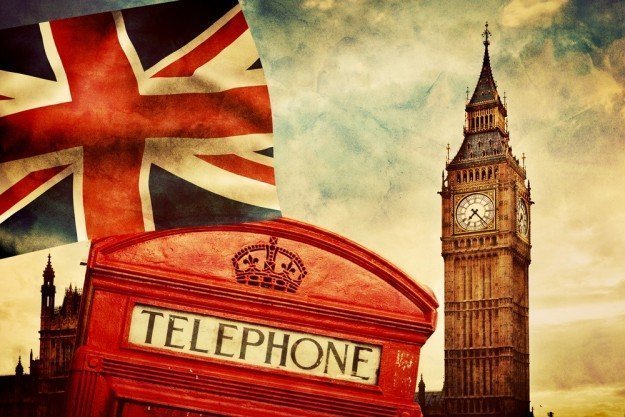 In 2015 in London there will be plenty of conversations and different expectations caused by elections and new legislation
Dublin is to show a rise in prices and demand from foreigners, but these indicators will remain insufficient to reach the peak pre-crisis level of 2007-2008, when the market fell into the abyss. The capital of Ireland will pull up the overall statistics, while outside Dublin "squares" are of little interest.
Hotels and student housing are one of the main areas for investment in commercial real estate in Europe in 2015
Hotels are popular among investors, especially the ones from Ireland, France, England, Italy and Spain. Student housing is another market segment where investments in 2015should be done wisely, among the main areas traditionally are educated France, England and Germany.
Text: Pavel Kuznetsov, ee24.com