Real estate in Germany is considered a safe investment, but the one in Greece – a risky purchase. If this is true, then why do the German realtors concede the possibility of falling sales, and Greek realtors look to the future with unprecedented optimism? Europe's largest real estate agencies confess what they expected from 2015.​
An optimism reigns in many countries
Difficult times are coming. The EU's centrifugal forces manifest themselves more clearly (Greece, Great Britain), within its countries also wield separatist movements (Scotland, Catalonia), and Russia and Ukraine are just next door to. Situation outside Europe is also uneasy: on south is raging Ebola virus, while next wave of terrorism is approaching from the east.
In 2015, revenues from real estate transactions will not decrease or will even increase, believe 92% of respondents while a negative outlook is given only by 8% of the experts​
But for now, realtors are not inclined to dramatize and consider the negative factors seriously affect the number of clients. The survey made among leading experts in the field of commercial real estate, some time before the tragic events in Paris, showed that the business is optimistic – by inertia. 92% of respondents believe that incomes from real estate transactions will not decrease or will increase in 2015, and a negative outlook is given only by 8% of the experts (Emerging Trends in Real Estate Europe 2015 // PwC & Urban Land Institute). Last year, the figures were absolutely the same, so the demand for Europe in 2015 will grow.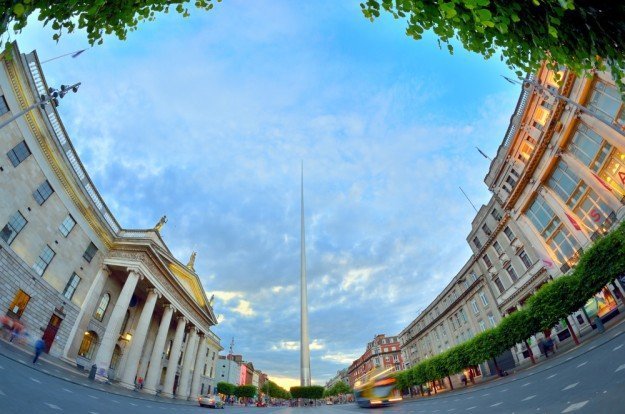 The most optimistic and self-confident forecasts for 2015 give realtors from Ireland. Photo: Dublin
The most confident were realtors from Ireland: 4 out of 5 respondents believe that incomes from their business will increase, 1 out of 5 – that these will remain unchanged, and there were no any pessimist agents. It is not surprising, as the developers do not offer anything new, in terms of projects, and the number of those who wish to move to Dublin is only growing, leading to rising prices and outputting the Irish capital for the 2nd place in Europe for its real estate investment attractiveness.
Real estate agencies located in southern countries – Spain, Portugal and Greece celebrated New Year in a good mood. On the Iberian market prices fell to their lowest level over the last 6-7 years and only now started to grow. Of course, interest from buyers expecting their properties to go up over the next years is back. "There was "Do not enter" sign on the Spanish market and now it is changed to "Welcome!", says one of the survey participants.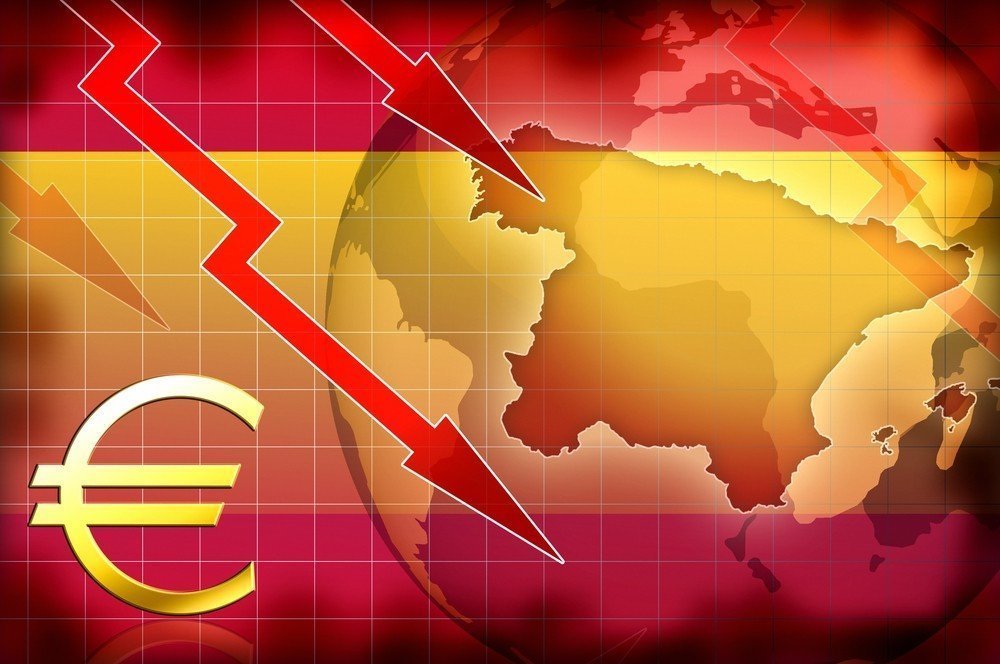 There was "Do not enter" sign tablet on Spanish market and now it's "Welcome". Buyers expect their objects to become more expensive in the future
Experts in Germany and Scandinavia divided almost equally between those who predicts year 2015 to be successful, and those who speaks about market stability and rigidity. Another 10% of specialists among whom are investment managers, representatives of banks, realtors and developers, are waiting their incomes to get worse in 2015.
Other optimists are in Germany and Scandinavia, where real estate markets will be stable in 2015​
Real Estate in Eastern Europe (excluding Russia) will also be in demand, and apparently, will remain at the level of 2014. The same situation is in France, where coming market revival is hard to believe due to economic turmoil and constant changes in tax rules.
European Real Estate for foreign money
Globalization still remains a significant factor, feeding all professionals involved in European real estate segment. 83% of respondents believe that Asian companies will expand their investment portfolios. State reserve funds and private pension funds from Asia will save and increase their capitals in the European real estate.
Reserve and pension funds from Asia and the United States earn on European real estate, setting an example for others​
In general, real estate is often taken as a reliable, good asset, which is also rather tangible than virtual. Hodes Weill agency focused on securities management, asked several hundreds of international investment companies, managing asset of $8 trillion about their plans; it turned out that in 2015 they will increase the share of real estate in their portfolios from the current 8.5% to 9.4%, that means they are willing to acquire worldwide properties worth about $80 billion.
Not only the Asians, but also the Americans are happy to earn on Europe. For them, this market seems problematic, disorganized, less developed and transparent than their own. But with all that it's most stable and mentally similar from all overseas ones. This European "Underdevelopment" encourages to invest in it: the United States have overcome the crisis faster during this period, it all was already sold out and profitable facilities in the country are hard to find.
Investment profitable are nursing homes, hospitals, stores on the main streets, apartment houses, apartment hotels, hotels and student residences
Sophisticated investors (such are pension and reserve funds designed to improve the welfare of the population and depositors) show an example to others. In their efforts to diversify investments and share risks they will move from the premium segment to less liquid markets, i.e. to the middle segment in major cities and high segment in the cities of second group.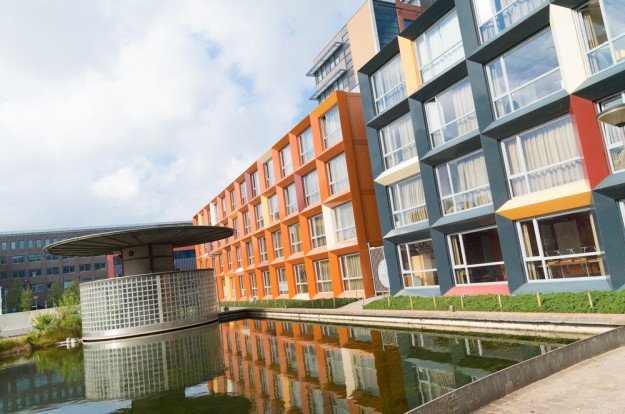 Creative hostel in The Hague, Netherlands
Most experts agree that good or even excellent investment potential is in senior centers, hospitals, shops on the main streets, apartment houses, apartment hotels and student hostels. Less optimistic (but generally positive) are estimated investment in data centers, parkings, offices outside the city center, social housing, warehouses for storage of personal belongings, leisure and entertainment industry.
Text: Kirill Ozerov, ee24.com
Read also:
The ee24.com forecast for 2015: what is the future of real estate markets in Europe?
The best cities in Europe for real estate investments – 2015