Citizens from Russia and the CIS countries are among the leaders in buying houses with vineyards in France and Italy. They choose areas of Tuscany and Provence. Other wine regions of Europe got attention of investors from Britain, the US, China and others.​
Buyer's nationalities
Customers from Russia and CIS countries actively purchased houses with vineyards in such regions as Tuscany (Italy) and Provence (France), in 2013-2014. The Russian's competitors in acquiring vines in these areas were the Brazilians, British and Swiss. This is stated in the Knight Frank Global Vineyard Index in 2014, which analyzed the demand for houses and vineyards for the period from June 2013 till June 2014.
French Bordeaux is one of the most "authentic" regions: the share of foreigners there is 10% of the total number of vineyards buyers​
Experts estimate that one third of all clients from Russia and CIS countries interested in buying foreign "squares" asked houses with vineyards. The Russians were involved in every fourth transaction in Provence, and their share in Tuscany was 15% (of the total number of vineyards purchases made by the foreigners).
According to Knight Frank, the share of foreigners in Bordeaux, France was only 10% of the total number of buyers – this is one of the most "French" regions. Foreign Legion there is formed by the Chinese, British and Americans.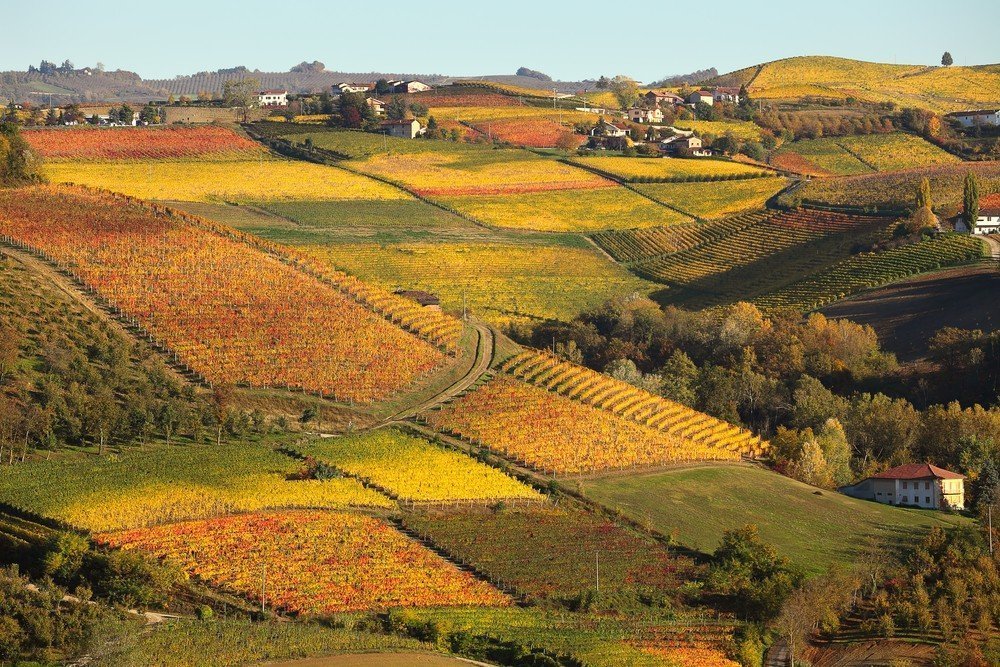 Langa, Piedmont region of northern Italy: the price per hectare is from €220,000
Pricing review on vineyards in Italy and France
Since June 2013 until June 2014 world's average price for vineyards grew by 4.5%. The greatest increase was in "new" grape regions of the US, New Zealand and Argentina (some regions "grew up" by 18-14%, and in general these countries grew by 6.2%). For comparison, mature wine regions of Europe increased in price by only 2.3% per year. The highest price growth was fixed in the Old World, in such regions as Chianti (+12%), the Rhone Valley (+5.6%) and Brunello (+4%).
Prices for the vineyards within the same region vary significantly: for example, in Burgundy hectare of Côte de Nuits and Grand Cru worth €500,000 and €5 million respectively​
According to experts, prices within the region vary significantly depending on the land characteristics (soil, ecology, etc.) and type of cultivated grapes. For example, in Burgundy price per hectare in areas of Côte de Nuits and the Grand Cru is €500,000 and €5 million respectively. The average price of "lifestyle" vineyards in France starts from €50,000-75,000 per hectare there are produced Côtes du Rhône, AOP Burgundy and Provence wines.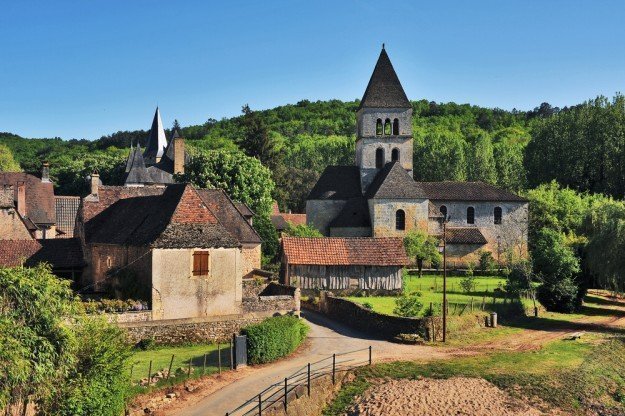 The cost of vineyards in Bordeaux (France) is from €370,000 and up to €2 million per hectare
Luberon in Provence remains the most affordable French area (from €15,000 per hectare), but its real estate is very expensive, only wealthy citizens can afford "squares" around the Alps. High prices are in the famous wine region of Bordeaux (historical region of Aquitaine), 40 km away is located Saint-Emilion (€370,000-430,000 per hectare), and 60 km north is Pauillac (approx. €2 million per hectare). The vineyards of the Languedoc region are less interesting.
A similar pricing situation is observed in Italy. In the Tuscan Maremma and Chianti lands, vineyards cost from €100,000 per hectare, in the overall Tuscany – from €300,000, while in Piedmont prices are from €220,000. The cost of Barolo vineyards (wine of the same name) in the north of Italy (Piedmont) reaches €1 million, while for the land of Brunello, cultivating famous Tuscan "Brunello di Montalcino", one has to pay about €300,000-450,000 per hectare. In recent years there has been a surge of interest in the Prosecco vineyards in north of Treviso.
Realtors say: excluding land, villas in Tuscany's "golden triangle" between Pisa, Florence and Siena are around €2-8 million.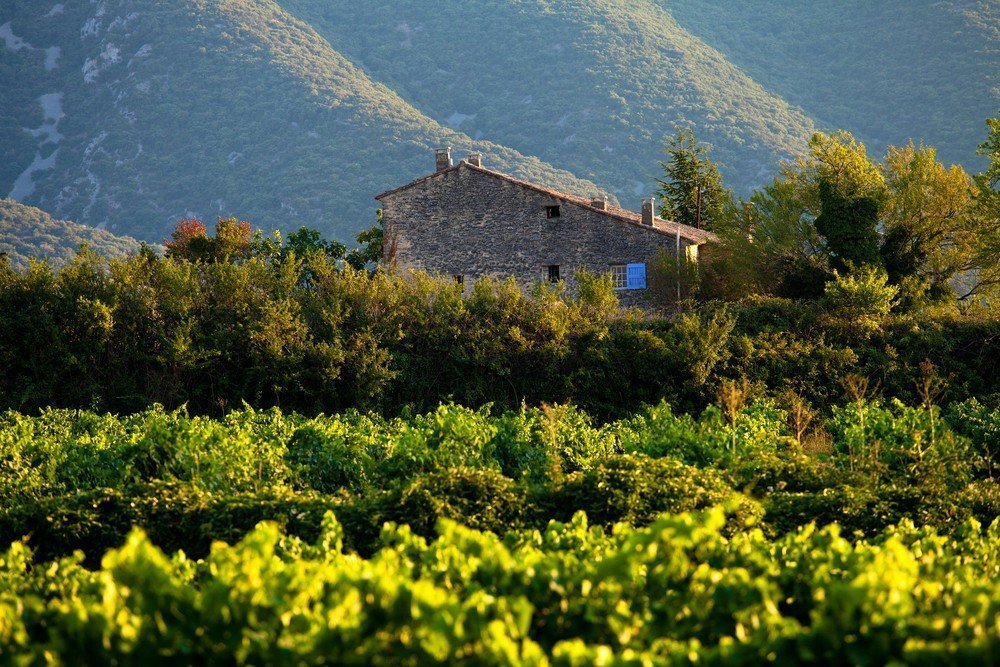 The most affordable French area is Luberon in Provence: from €15,000 per hectare
Pricing dynamics of European houses and vineyards, June 2013 – June 2014
| | | |
| --- | --- | --- |
| Region | Grape type​ | Changes in prices, % |
| Chianti, Tuscany (Italy) | Chianti, Sangiovese, Trebbiano | +12% |
| Rhône Valley (France) | Grenache, Syrah, Marsanne, Russan, Viogner | +5.6% |
| Brunello, Tuscany (Italy) | Sangiovese | +4% |
| Bordeaux (France) | Merlot, Cabernet Sauvignon, Cabernet Franc, Sauvignon Blanc, Semillon | 0% |
| Burgundy (France) | Pinot Noir, Chardonnay, Aligoté, Gamay | 0% |
| Piedmont (Italy) | Metodo Classico | –8% |
The share of local and foreign investors in the popular wine regions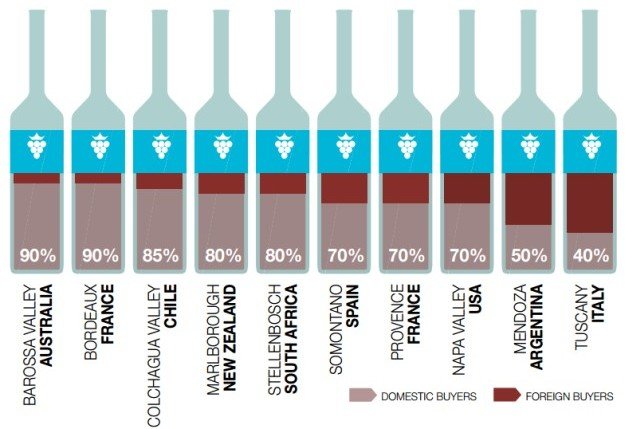 Source: Knight Frank Research 2015
Purchasing for status confirmation
For wealthy people purchasing the vineyard is a kind of status proof and, in some cases it's also a good place for retire and new business development. For example, Russian filmmaker Nikita Mikhalkov owns 100 hectares of vineyards in Tuscany, about which he told the public in 2013, there he produces wine named "12".
French "Russian troops" aren't less wealthy. One of the well-known wine producers is Eugene Shvindler, who in the early 2000s, acquired "Chateau Camp" near the town of Bergerac (Dordogne department). Boris Titov, owner of "Abrau Durso" sparkling wines factory, bought vineyard "Chateau d'Aviz" in Champagne-Ardenne region from the company "Moet & Chandon".
In total in Bordeaux settled more than a dozen of Russians. One of them is Stanislav Zingerenko from St. Petersburg, who in 2010-2011 purchased vineyard estate of 18.5 hectares near the town of Libourne. There he produces "Chateau La Favières" wine.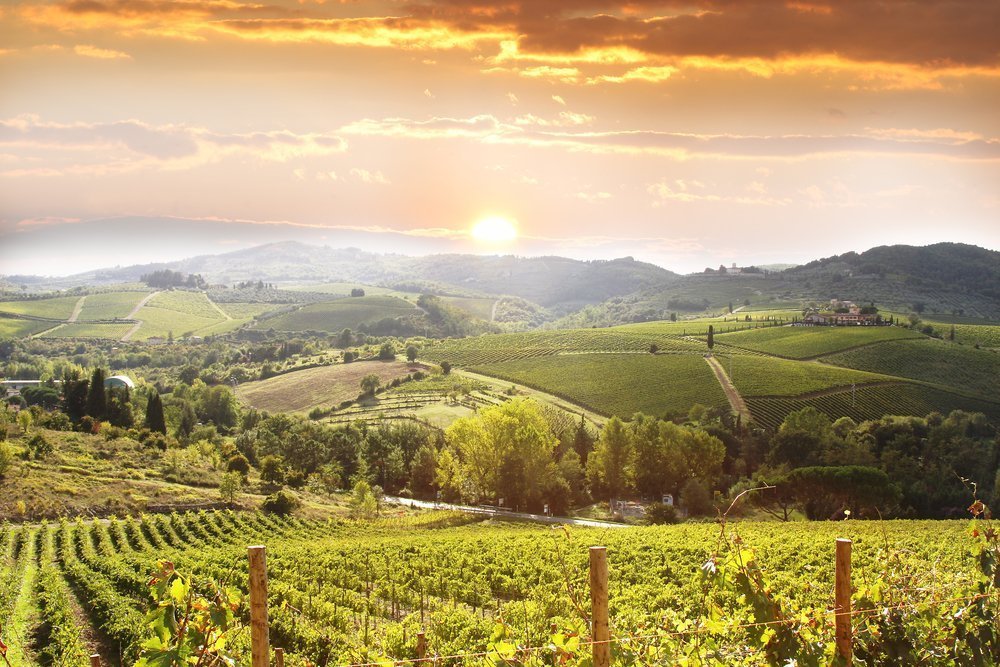 Tuscany, Italy. 100 hectares of land, purchased by Nikita Mikhalkov
Crisis has ruthlessly dealt with famous wine families, which are forced to offer their vineyards for sale. In such circumstances, local investors hardly compete with "foreign guests" – investors from China, Russia and the CIS countries, USA, UK. Almost all foreigners acquire not only houses, but vineyards as well.
The main interest of Russians is concentrated in the vineyards of France and Italy, and sometimes in Spain. At the same time, experts note that main vineyards markets are South and North America, southern Africa and New Zealand. These areas are most demanded among investors from China and the United States.
Text: Kirill Ozerov, ee24.com
Read also:
Russian and Chinese investors are buying up vineyards in Bordeaux
10 places of France which you've never seen: real estate outside Paris and Riviera