Ski season 2014/15 is to be opened soon and that means it's the right time to look for real estate in the Alps – French, Swiss or Austrian. You will find out which country is the most demanded, where the best resorts are, how much is housing there ... and how much a mug of hot chocolate for frozen skier is.
When cold is coming, the real estate market in the ski resorts on the Alps, on the contrary, becomes hot. On the winter threshold, several expert agencies focused on this direction. Savills World Research and Alpine Homes, for example, released Alpine Property Market Spotlight, in which they didn't focus so much on housing prices, but rather on a tourist attraction, path length and the number of Michelin restaurants in the resort. Alternative Prime Ski Property Index 2014 study came from the pen of Knight Frank. The sight field of 20 experts covered leading ski resorts and not only the ones, located in Europe, including just premium segment property.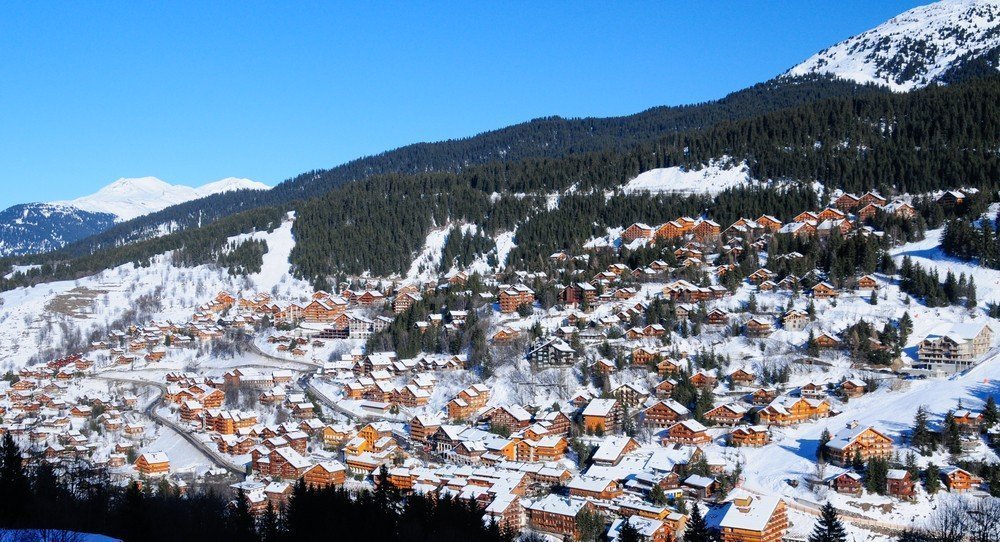 "The British are playing with France on exchange rates". Meribel, France
Real estate in the French Alps back in trend
Housing prices in France didn't lose much during the crisis, but in the last year or two, they practically aren't changing: first they grow on percent or two but then fall away. Investor's uncertainty on the market was caused by domestic economic problems and unpredictable actions of President Hollande in taxation of the rich and super-rich. GDP growth, which in 2015 should finally exceed 1% represents the financial recovery and should lead to further interest increase in real estate in France. According to Julian Walker, Director at skiingproperty.com, in terms of price – quality ratio these are home buyers in the French Alps, but not on the Riviera where similar proposals are more expensive, who currently benefit.
Certain role in the attractiveness of France belongs to the pound strengthening to the euro: Britain with its 6.3 million skiers is the second "skiing" nation after Germany. Today the British save £24,000 when buying a home in the Alps for €400,000. The Russians for the same transaction, on the contrary, will be obliged to put into the bank 4,000,000 rubles more than a year ago.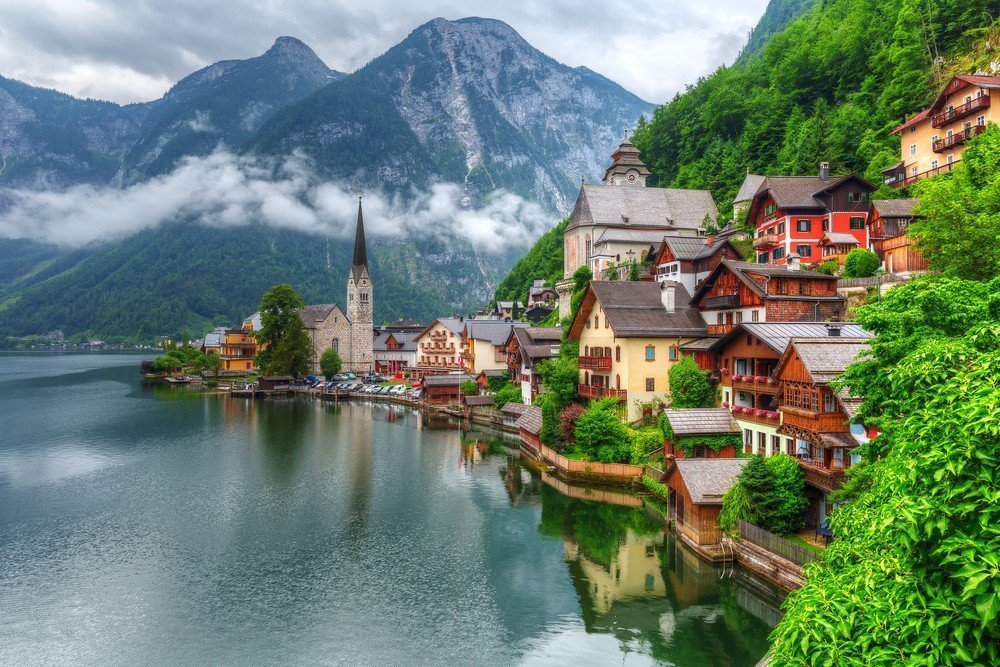 "For low-cost housing in the Alps – go to Austria!". Hallstatt, Upper Austria
Real estate in the Austrian Alps – German refuge
A trip to the Austrian Alps annually attracts more than 50 million people, most of whom are foreigners. Popularity of Alpine slopes in Austria cedes only to the French ones (57 million visitors) and overtakes twofold Swiss and Italian.
Austria is a small country, its ski villages may be easily reached and accommodation there is comfortable in winter and summer. In addition to year-round use, captivates the fact that the yield from holiday homes renting out is 5-7% – or 2 times higher than in France or Switzerland. Austria is also located next to Germany, which serves its main economic partner; therefore it is expected that GDP growth in Austria next year will exceed 1.5%. Property prices in Austria have long been stable, excluding Vienna, which shows the rapid growth (+76% since 2007).
One of the most famous resorts in Austria is Kitzbühel, attracting professionals and extreme amateurs as well: its "black" trails are well known. Property prices in Kitzbühel range from €8,000 to €15,000 per sq.m. If you need "cheap" housing you are also welcome, but only in another Austrian ski resort of Mamison. Ischgl, called the Alpine Ibiza for its after ski facilities is considered to be inexpensive in terms of real estate, with its average €4,000 per sq.m. There are other resorts In Austria where owners are asking less than €4000 for apartment's "square" (see map below), in contrast to Switzerland, where there are no such proposals.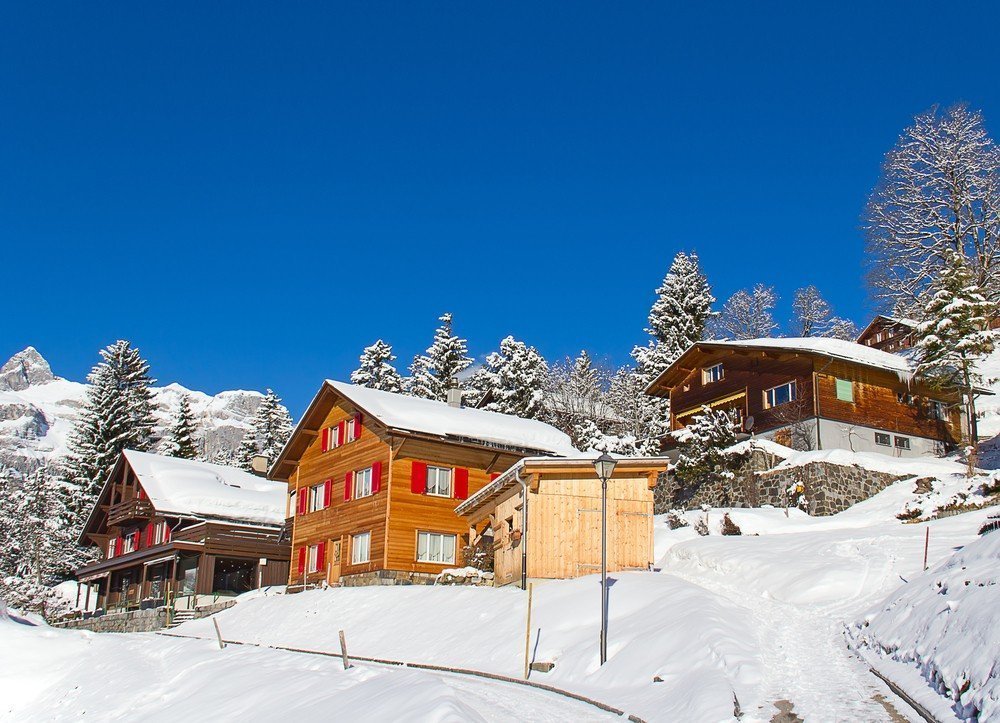 "Austria is a small country, its ski villages may be easily reached and accommodation there is comfortable in winter and summer"
Buying property in Switzerland is strictly limited
Real estate in the popular resorts of Verbier and Andermatt worth 80% more than the average in the all alpine ski villages. Standard price per square meter for luxury housing is about €15,000, in some cases – more than €20,000.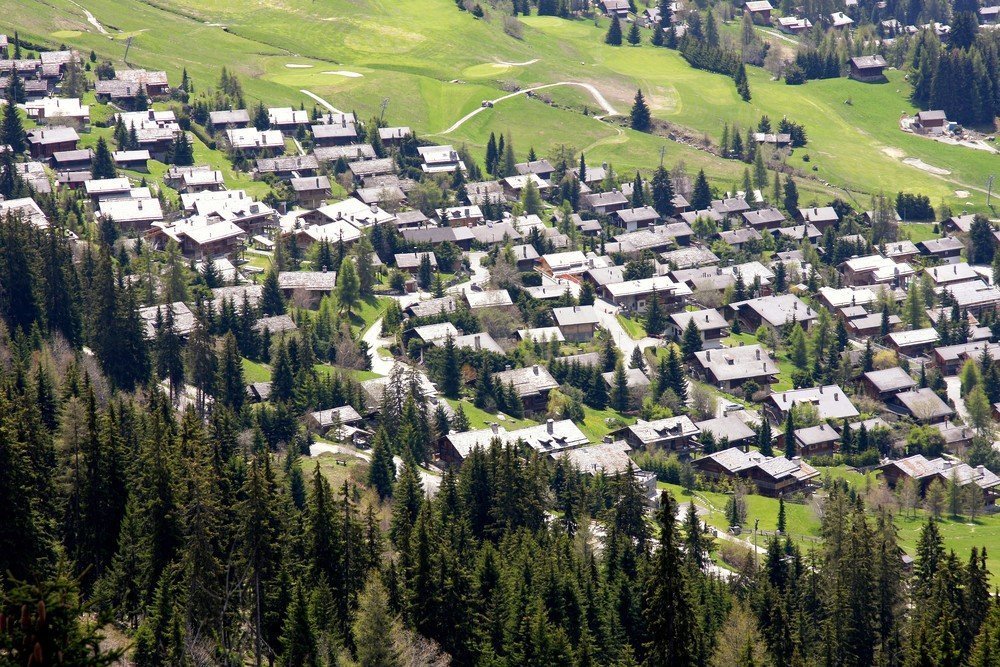 "Real estate ownership in Switzerland: the more restrictions, the greater is desire". Verbier, Switzerland
But it's not the case when money talks. Switzerland is not of course North Korea, but its local laws still are not in favor of foreigners. Its government annually gives more than 1500 property purchase permits (1020 in 2013) to foreign applicants, but the number of second homes (not used for permanent residence) must not exceed 20% of the housing stock in each canton. Jeremy Rollason, Managing director at Alpine Homes believes that in Verbier and other resorts of Four Valleys Zone problems will appear in a year or two: the offer will run out as prices inevitably continue rising.
It's not only property that is expensive. A cup of hot chocolate in the Gstaad café in Switzerland costs €7. This may make laughing citizens of Moscow, but for the Alps it means crazy overpriced. Besides the pricing disability, resorts in Switzerland attract overseas skiers by larger season duration (from late November to early April), and by the snow that is deeper than in neighboring countries. Alpine skiing-time record belongs to Saas-Fee, where skiing is possible 168 days a year.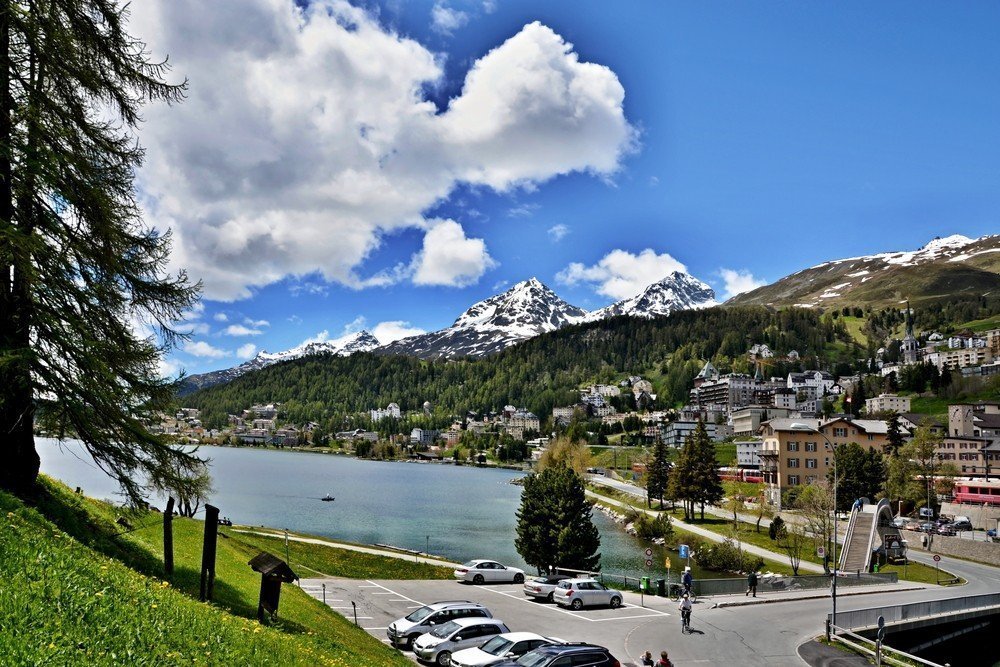 St. Moritz, Switzerland
Properties at the World's best ski resorts: Europe overpassed America
Golden or not but European skiing remains a comfortable harbor for saving money. Comparing the 20 world resorts (12 from Europe, 6 from North America, one from Australia and one from Russia), Knight Frank concluded: European crisis is over. Since 2008, the real estate in the mountains of America has fallen by 9.9%, while in European mountains it has risen by 8.8%.
If speaking to the point, the Alps + Caucasus team has made a pricing breakthrough and increased by 1% in the last year. Morzine became French leader (+6.7%) and absolute outsider is Italian Cortina d'Ampezzo (-11.8%).


View full size
Buying luxury housing in the Alps is most expensive in Switzerland. At most country's resorts luxury real estate worth more than the Alps average. In this regard the cheapest resort is Austrian Obertauern, where the discount is up to 60% from Alps average. By the way, there you can drink a cup of hot chocolate for only €3 – mere pennies for such a place.


View full size
Prices and demand for property in the Alps will only grow. Mongolia may be totally build up with housing, but it is unlikely that someone will rush to buy it, while the opportunities for Alps exploitation are limited and there is plenty of those who desire to join. Even now 25% of wealthy Chinese, 20% Indians and Americans, 19% of Indonesians and 17% of Russians say to Knight Frank that they would like to own ski real estate. And I think, they won't save on what they really want, a million here and there don't matter.
Speaking of millions, €1 million in Courchevel is enough to buy 50 sq.m "elite", 52 sq.m in St. Moritz, in Cortina d'Ampezzo – 68 sq.m and whole 136 sq.m in Morzine. Buyers are ready to invest such money. Enquiries of 2014 show that one in three persons interested in the Alps housing agrees to spend up to €1 million, and more than 40% – from €1 million to €2.5 million.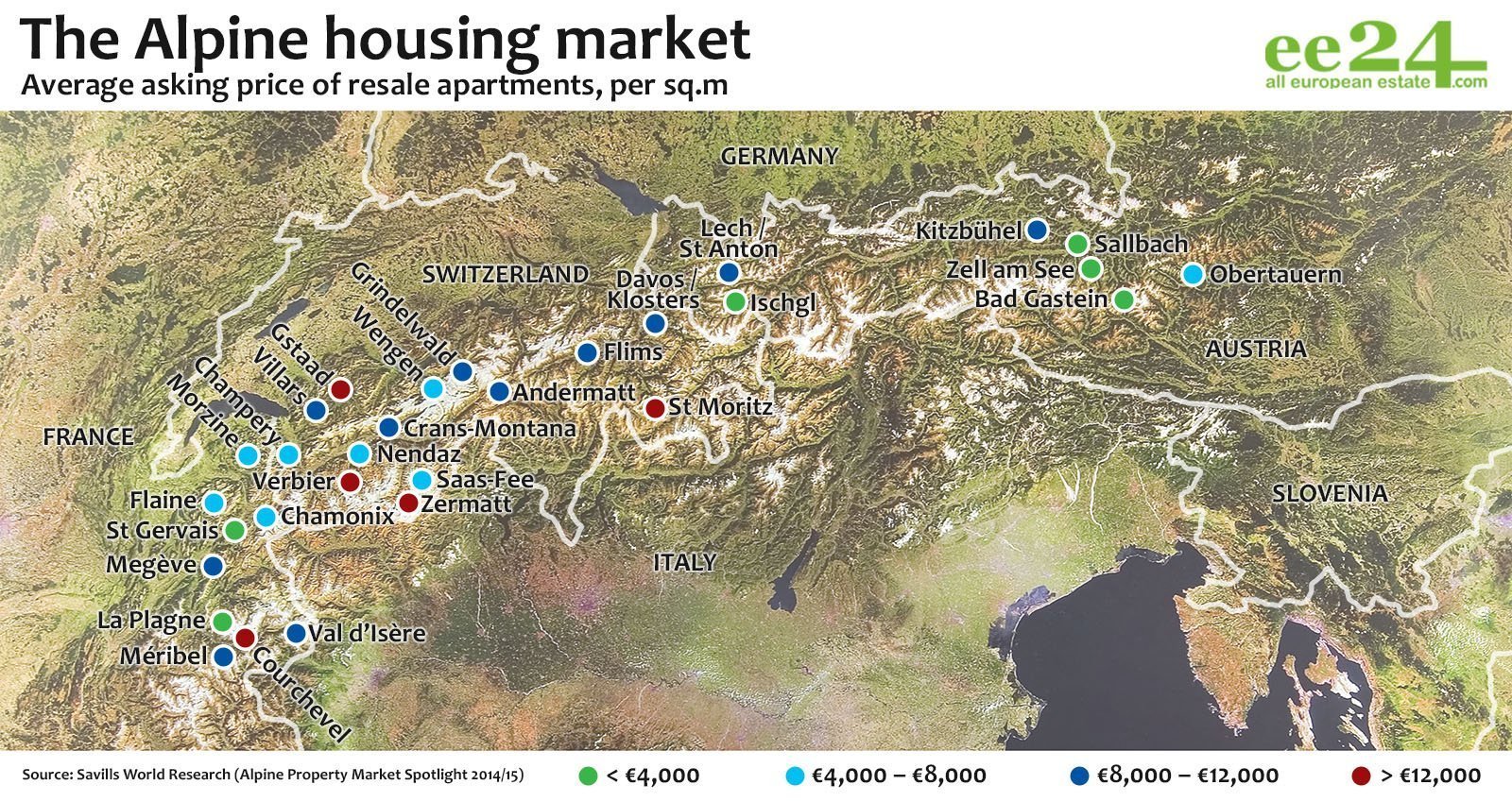 View full size
Those who rise on the Alps
We have already partially covered the national mixture of potential buyers, now in more details. If the British clearly dominated in the Alps before the crisis, now open all the charms of a multipolar world are discovered: there are Europeans and Asians, and no agency is brave enough to give the exact percentage.
In general, the Alps today are, as the sellers say – a market of northern Europeans (they are accustomed to skiing!), The British and the Chinese. According to Savills, in 1996 the number of Chinese skiers did not exceed 10,000 (In the world? In Europe?), and now this sport involves 5 million Chinese already. Good hopes wait for Europe as well as for Malaysia, Singapore and Hong Kong. All the citizens of these countries prefer Switzerland and in common they already have a house in one of the prestigious European capitals. Austria remains in the shadow of the international market, but is a favorite foreign resort among Germans.
Text: Kyril Ozerov, ee24.com
Read also:
Alpine dream: Property on ski resorts in Italy