Svetlana Smirnova, project manager at construction company Šafrans (Latvia), told ee24.com about the possibilities opening up for investor when purchasing historic buildings on the territory of Daugavpils (Dinaburg) fortress in southeastern of Latvia built in early XIX century.
– We heard that you are selling a fortress in Latvia...
– Well, not the entire fortress, of course! Our company owns several buildings in the historic district of Daugavpils – second largest city in Latvia. Here is a unique historical site, monument of fortification art – fortress, founded in 1810 by Emperor Alexander I and served as a defense against Napoleon's troops. By the way, there is a version that our fortress was the reason why Napoleon did not go to St. Petersburg. Today we are looking for investors to restore these buildings and further use them for commercial purposes. Currently buildings have partially decayed since ceased to be used (in Soviet times fortress housed Military Aviation School).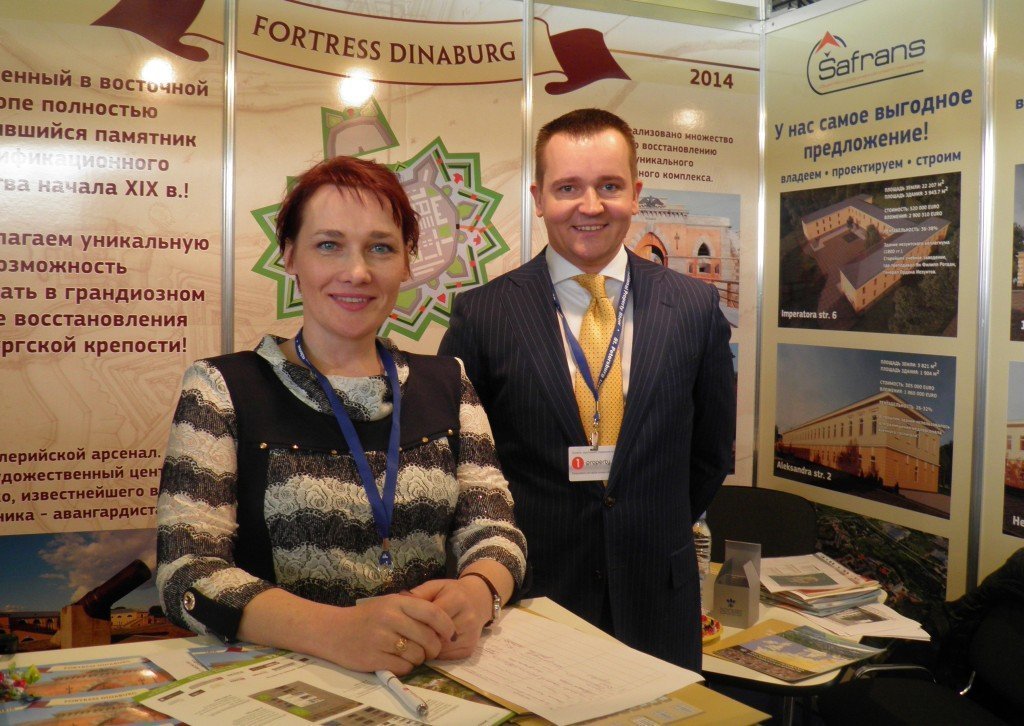 Left: Svetlana Smirnova, project manager at construction company Šafrans (Latvia)
– It is clear that the fortress is a city symbol, but why should investors pay attention to it, not to new areas or business center?
– The project is very promising, since many tourists choose Daugavpils as the final destination of their journey. Last year at the fortress was opened a Mark Rothko's Art Center named after famous artist, representative of abstract expressionism. There are plans to open a zoo near, and the fortress itself is the very attractive touristic site. In addition, there are residential buildings in the territory of the complex. Daugavpils (Dinaburg) fortress is included in the temporary UNESCO list and may become a part of a permanent list along with other European fortresses.
– What difficulties may the investor face when reorganizing the buildings?
– Investors will be obliged to save the historic facades. This is not so bad, and many building owners in many historical cities go through this. St. Petersburg is one of such examples. There is an obligation to follow facade painting recommendations and to save some decoration elements, but actually that limitations are not big enough to become a serious obstacle.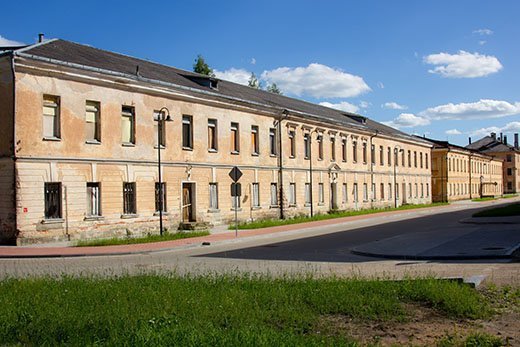 A house in Daugavpils (Dinaburg) fortress
– What are the variants of buildings usage?
– After the restoration the building may be rented out for self-administration needs or for government use. There are ideas to move the city administrative offices into a fortress. You may use the building for commercial purposes: restaurant, casino, boutique hotel or hostel.
– What are investments required and what will be a yield?
– Building inhabited by staff officers, on the main fortress square, for example, may be used for commercial or administrative needs. Object area is 1770 sq. m. with a cost of €315,000 and further investments of approximately €180,000, the costs may return in 4.7 years – is rent minimal cost is €5 per sq.m.
Maybe our offer makes an interested for those who care about architecture or military and who want to give a new life for the place closely associated with the history of the Russia. Daugavpils is a Russian-speaking city, where up to 80% of people either speaks or understands Russian.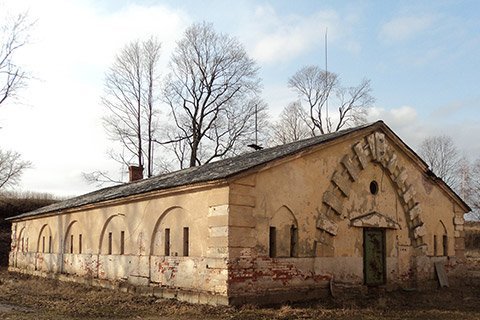 Former gunpowder warehouse, Daugavpils (Dinaburg) fortress
– What else does your company do, in addition to this project?
– We work mainly in Daugavpils and construction is our main activity. We have already implemented many projects with a European co-financing. We build and reconstruct, install network systems, construct engineering systems, install equipment and so on. Speaking specifically about this project, we are ready to help the customer to get a residence permit in Latvia, as well as provide services for the design and reconstruction of buildings acquired.
– As for the residence permit, then Daugavpils is among those cities where a minimum amount is €143,000?
– That's true, but the Latvian distances offset this difference. For example, I live in an area where the residence permit is "cheaper" (€71,500 – comments ee24.com), but the trip to the "expensive" city center, takes me only seven minutes.
– In what mood were you going to an exhibition in St. Petersburg (interview took place in Property Show in April 5, 2014 – comments ee24.com), what were your expectations?
– This is our first show and a new format for us. We were ready for any outcome. It's strange that Latvians are almost absent here. Our project is unique, we clearly understand that it is non-mass market, but may be here is that one person who will be interested in this proposal.
Interview: Alexander Fetyukov, ee24.com
Photo: wikipedia.org, safrans-buve.lv